You're spending more time at home these days (whether forced or not) and you're looking for a good game to jump into on your computer. The choices available are mind-blogging, but there is nothing like a good role-playing game (RPG) to sink hundreds of your hours into and be entertained throughout. Whether you are looking to go on an epic quest to vanquish some evil forces or embark on an adventure of a lifetime (virtually), here are some of the highly-recommended RPG games for PC you should get your hands on. Warning: Potential sleepless nights ahead.
Top RPG Games For PC
Cyberpunk 2077
With all the hype and news (read: multiple delays) surrounding this title from game developers CD Projekt Red of The Witcher series fame, it's impossible for gamers not to have heard of Cyberpunk 2077. But hearing about it and wondering whether it is worth playing are two different things. Well, wonder no more—just go and get this game already. This is shaping up to be one of the best RPG games for PC of all time. If the idea of traversing the streets of futuristic megalopolis Night City as an urban mercenary with cybernetic enhancements where the choices you make will shape the story and the world around you doesn't sound intriguing enough, perhaps fighting alongside Keanu Reeves will.
Availability: Out now
Hogwarts Legacy
For the longest time, Potterheads all over the world have been wishing for a full-fledged RPG set in the Wizarding World. Good news: Their wishes have now been granted in the form of Hogwarts Legacy—an immersive, open-world action RPG set in the world of Harry Potter where you get to experience Hogwarts School of Witchcraft and Wizardry in the 1800s. Details of the game are still pretty scarce at this moment but expect lots of spell-casting, potion-crafting, wizard-duelling, and of course, fantastic beasts.  
Availability: Planned 2021 release
Gotham Knights
Batman is dead. Police Commissioner James Gordon is dead. It is now up to you to take on the mantle of Robin, Batgirl, Nightwing, and Red Hood to protect Gotham City from the bad guys who are never too far away. This open-world action RPG will have you assuming the roles of the Caped Crusader's trusted allies where you will encounter new and familiar characters, including the likes of Alfred Pennyworth and Mr Freeze. Save Gotham from descending into a city of crime with high-tech gadgetry at your disposal, all while seeking the truth: Did Batman really die?
Availability: Planned 2021 release
Elden Ring
From the minds of Hidetaka Miyazaki and George R. R. Martin (whose novels were adapted into the Game of Thrones series), and from the studio who gave us the cult favourite Souls series, comes Elden Ring, which is described as a dark fantasy action RPG. This game is still very much shrouded in mystery with little details to chew on. What we do know so far is that it will feature new gameplay mechanics in combat and horseback riding, as well as dungeon-like ruins in place of the usual towns populated with NPCs (non-playable characters). Nevermind that, as the heavyweight names alone are enough reason to get on board. In development since 2017 and first announced in 2019, Elden Ring is definitely one of the most anticipated upcoming RPG games for the PC. Will it be released in 2021? Cross your fingers!
Availability: TBA
Final Fantasy XIV: A Realm Reborn
Craving for some multiplayer action? Then sink your teeth into Final Fantasy XIV: A Realm Reborn. The Final Fantasy series needs no introduction, and the 14th entry is one of the best massively multiplayer online role-playing games (MMORPG) for the PC today. With over 20 million registered players and consistent post-release updates, there is certainly a lot to do in this game. Expect the classic Final Fantasy mix of a timeless story, interesting characters, and epic quests, now playable with people from all around the world.
Availability: Out now 
Dragon Quest XI S: Echoes of an Elusive Age – Definitive Edition
There are tons of JRPGs (Japanese role-playing games) out there and if you were to pick one, make it this one! If you have not heard of the Dragon Quest series, it is HUGE in Japan, and now you can experience the beloved Japanese games yourself with the latest and greatest entry in this Definitive Edition. Much like the Final Fantasy series, The Dragon Quest games deliver grand storytelling and unique characters. Fans of JRPG should not give this a miss.
Availability: Out now
Dragon Age 4
RPG fans have loved the Dragon Age series since the first game came out in 2009. Countless hours were spent exploring dungeons, forging relationships with quest allies, and of course, slaying dragons. The latest game and fourth instalment—Dragon Age 4—was first announced to much fanfare back in 2018 but there hasn't been much development since. Well, this RPG classic could finally see the light in 2021. In the meantime, this is a chance for newcomers to get into the series right from the beginning. There are three main titles to go through: Dragon Age: Origins, Dragon Age II, and Dragon Age: Inquisition. These classic RPG games for PC are worth replaying, even for those who have beaten them, to experience all the multiple endings.
Availability: TBA
Mass Effect: Legendary Edition
Itching for some space adventure? Then the announcement of Mass Effect: Legendary Edition could not have come at a better time. It will include single-player base content and DLC from Mass Effect, Mass Effect 2, and Mass Effect 3—all remastered and optimised for 4K Ultra HD. On top of that, it will also feature promo weapons, armours, and packs. Relive the space epic trilogy all over again, plus Mass Effect: Andromeda, and prep yourself for the next chapter of the Mass Effect universe, which is currently in the works.
Availability: Spring 2021
Add These RPG Games For PC To Your Playlist For Endless Hours Of Fun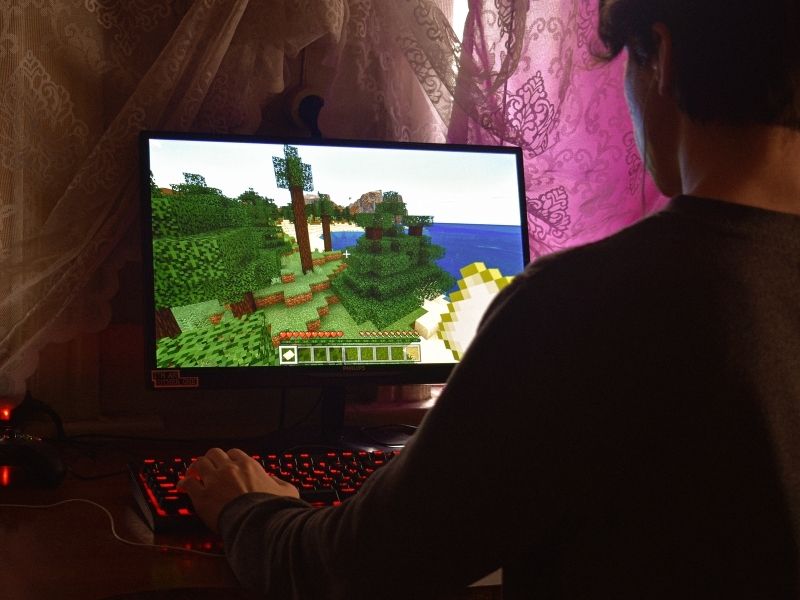 A good RPG PC game typically offers dozens of playing hours, and we are talking about completing just the main storyline. You can easily stretch your gameplay to over hundreds of hours by completing every side quest as well as exploring every nook and corner of the virtual sandboxes. And that is just music to the ears for gamers looking for the right games to lose themselves in, amidst the gloomy situation in the real world. Not only are these RPG games made for the PC, but they are also available on console.
And speaking of consoles, be sure to also check out our list of the best games to play on the new Sony PlayStation 5 right now!
Check out Tech Thursday for 1-day only lowest price, unbeatable deals and extra 20% Coins Cashback every Thursday!