Hands up if you play games on your smartphone regularly. From Angry Birds to PUBG Mobile, the mobile game landscape has evolved over the years from a largely solitary experience to a multiplayer one where no borders separate gamers from connecting across the world. Some play them casually, while others take them seriously. If you are in the latter group, get this: You need to get yourself one of those gaming controllers for your phone. Why? Because nothing ever beats the satisfaction of mashing physical buttons!
7 Best

Gaming Controllers For Your Phone
Razer Kishi

Apart from making countless gaming peripherals for the PC desktop, Razer also doubles down on the mobile game world by giving us the Razer Kishi, a universal phone gaming controller designed to bring console-level controls to the handheld device.
It packs all the standard buttons, thumbsticks, bumpers, and triggers you would usually find on PlayStation and Xbox controllers. Moreover, a universal fit plus ergonomic design means you can use it comfortably with almost any iPhone and Android phone that uses a USB Type C connector. It also has the added advantage of allowing pass-through charging. Meaning, you can simultaneously charge your phone while gaming by hooking a charging cable to the controller.
The Razer Kishi is available in two variants—an iPhone-compatible model and an Android-compatible model. So, make sure you get the correct type for your specific phone.
Razer Raiju Mobile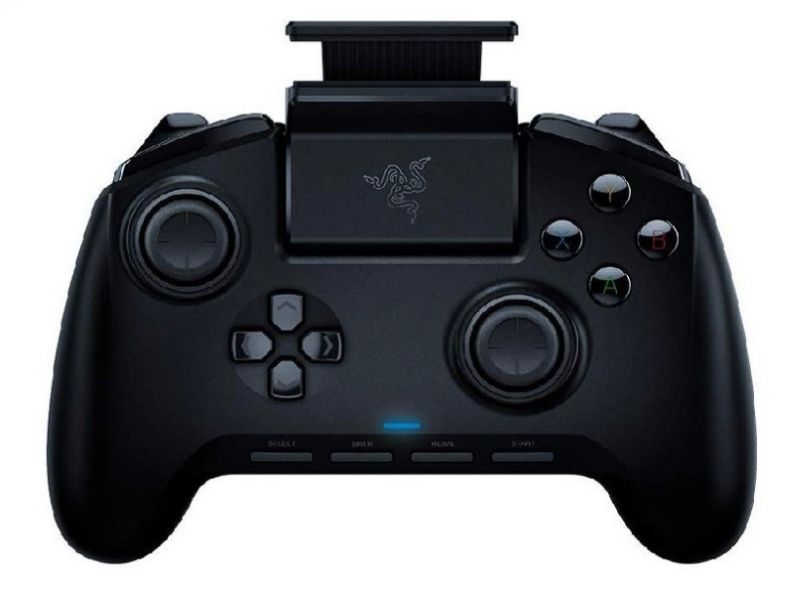 Not a fan of the Nintendo Switch-style controller clamp of the Kishi? Razer has another option in the Raiju Mobile.
It has a more traditional controller form factor that should feel right at home on the hand. An adjustable mount is built right on the controller to hold on to a phone securely. On top of a full array of buttons and triggers, you will also get four additional multi-function buttons that are re-mappable, bringing new dimensions and competitive advantage to your gameplays.
GameSir G4 Pro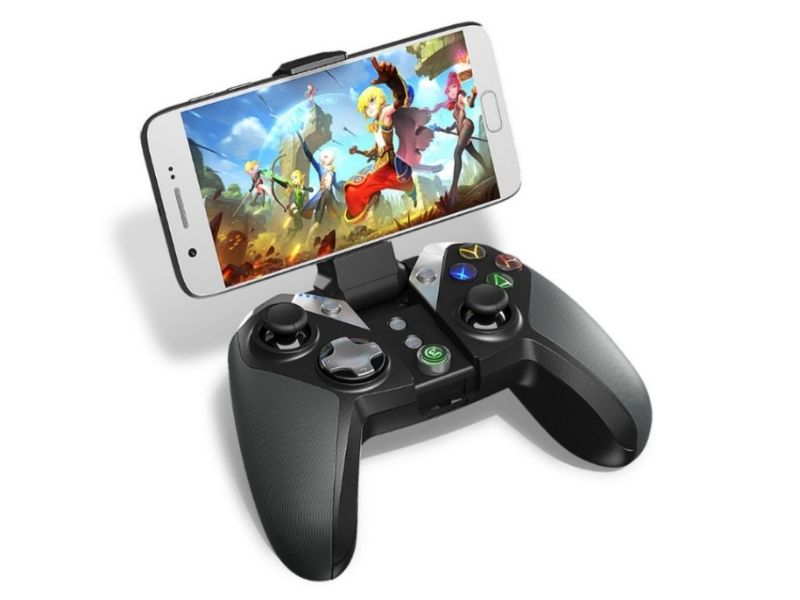 The feature-packed GameSir G4 Pro is a great gaming controller for the phone (both iPhones and Android phones) as it comes with a nifty built-in phone mount to hold the device in place for ideal gaming on the go.
Among its hefty features are an interchangeable ABXY switch layout, a six-axis gyroscope that enables motion control, non-slip soft rubber grips, asymmetric motors that deliver immersive vibrations, and a one-click screenshot key.
Best of all, the GameSir G4 Pro is also a multi-platform controller that is compatible with the PC and Nintendo Switch. In other words, you can have one controller to, ahem, rule them all.
iPEGA PG-9167

The iPEGA PG-9167 gets a recommendation as it is a highly versatile controller. Sporting the form factor made famous by Nintendo, it has removable joypads. More specifically, the right joypad can be taken out if you prefer a one-handed control for certain games or situations.
Not only that, the contraption can be extended up to 250mm wide, meaning that you can even fit a tablet with a screen size of up to 11-inches on it!  
8BitDo SN30 Pro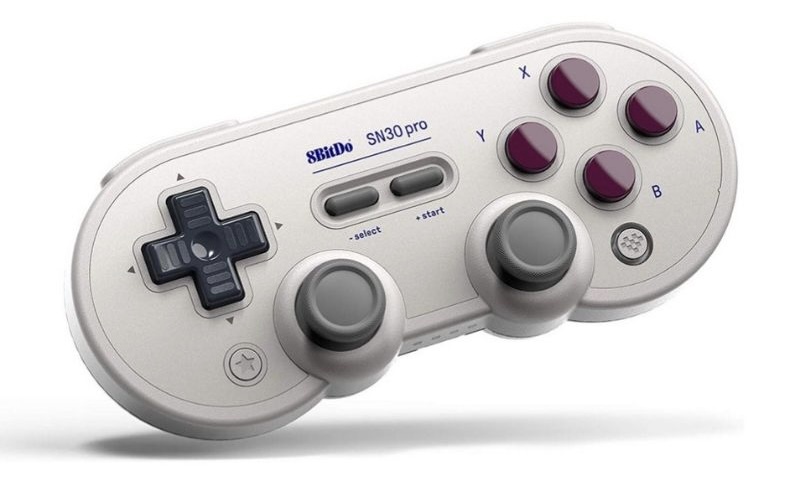 We have featured 8BitDo's SN30 Pro+ a couple of times because it is an awesome all-around controller. In the case of mobile gaming specifically, we recommend getting the SN30 Pro instead.
Classic old-school controller vibe aside, the smaller size makes it that much more portable and easier to slip into a bag or a pants pocket. Despite its size, users are still getting a complete set of buttons and triggers including twin thumbsticks and a proper D-pad.
To make it work even better as a phone gaming controller, be sure to get the optional smartphone clip so you can mount your phone on it.
Black Shark Monster Gaming Triggers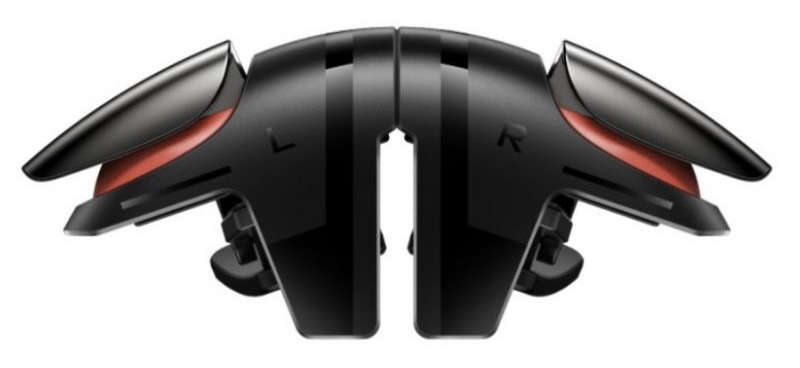 Not all mobile gamers need a full-sized controller. For this reason, the Black Shark Monster Gaming Trigger could be the ideal accessory for these discerning gamers.
It is a pair of magnetic clips meant to be mounted on the top of a phone (when in landscape orientation) to give users two physical buttons. The all-metal trigger buttons with eSports-grade switches are designed to handle intense gaming sessions in addition to providing latency-free control.
When not in use, the trigger buttons can be snapped together conveniently for easy storage.
K21 Mobile Trigger Gamepad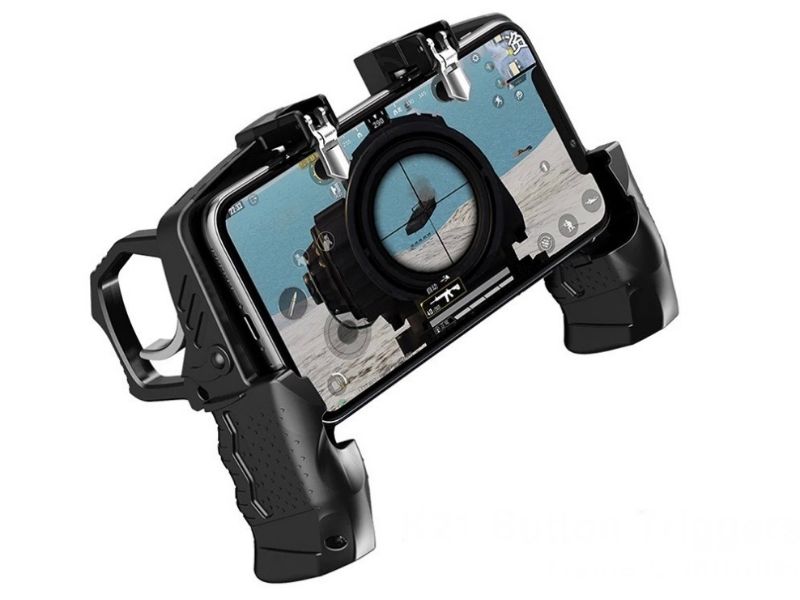 Alright, all you broke boys and girls who scoff at the prices of all the phone gaming controllers above, there is no shortage of super affordable options out there. We recommend getting something like the K21 Mobile Trigger Gamepad for three reasons.
One, it looks badass with the gun-style grip and triggers. Two, in relation to the design, it should provide the most immersive shooting experience if you are into Battle Royale shooters like PUBG Mobile, Garena Free Fire, and Call of Duty: Mobile. Three, it costs less than a cup of Starbucks, so why not?
Tactile Buttons On

Phone Gaming Controllers

Beat Virtual Buttons Any Day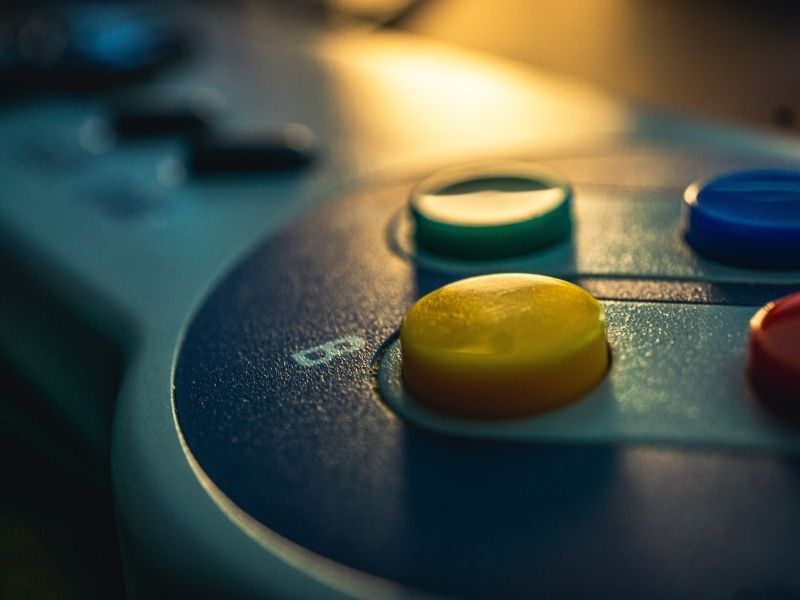 No matter how advanced mobile games have come to be these days, there is just no replicating the feel of a proper controller on hand. Games with shooting and driving elements are compromised by relying solely on finger tapping and swiping on a flat surface. So, do yourself a favour and include a good gaming controller for your phone in your arsenal if you are serious about mobile gaming!
Shopping for a good gaming phone as well? Consider one of these top-rated models that won't disappoint hardcore gamers.
Check out Tech Thursday for 1-day only lowest price, unbeatable deals, and extra 20% Coins Cashback every Thursday!