A group of players battling it out on a single location to be the last man (or woman) standing—that's the basic premise of a battle royale game. The genre has been immensely popular over the past couple of years thanks to the emergence of PlayerUnknown's Battlegrounds, or better known as PUBG. It is not hard to see the appeal of it, with players testing their skills and pitting their wits against a large number of players from all over the world in real-time to claim bragging rights. But these games are more than just guns and shooting, as you will find out throughout this article. Read on for our take on the best battle royale games to play right now.
Have A Blast With These

Best Battle Royale Games
PlayerUnknown's Battlegrounds/PUBG Mobile
We can't leave out a mention of the OG. First released in 2017 as a PC game, PUBG is a last-man-standing online multiplayer shooter that brings 100 players together on a battle island scattered with weapons, vehicles, and buildings. It popularised the concept of a gradually shrinking map that forces player confrontations while ramping up the tension. 
The game would then go on to spawn console ports and the massively popular PUBG Mobile for smartphones. Of course, with anything super popular, there is no shortage of imitations.
Get PUBG/PUBG Mobile on: PC l PS4 l iOS l Android
Fortnite
What started as a simple shoot 'em up has transformed into not only one of the best-known battle royale games but also one of gaming's biggest cultural phenomena today. Beyond just gunning each other down, Fortnite has featured virtual concerts with real-world music artists and played host to world premieres of exclusive movie clips, among others.
Despite all that, it is still a battle royale at its core, with players finding any means necessary to emerge as the last one surviving. But if you want to see characters like the Avengers battling it out with Neymar Jr, the world-famous footballer (we kid you not), this free-to-play game is definitely worth checking out.
Call of Duty: Warzone/COD Mobile
Fortnite's cartoonish graphics may not appeal to everyone. For fans of shooters who prefer a more realistic-looking battle royale game, few can top what Call of Duty: Warzone has to offer. The COD series has been one of the best-selling games of all time, and now its free-to-play multiplayer spin-off Warzone brings all the bombastic action to everyone. Run-and-gun your way to be the last man standing among 150 players in massive maps!
The COD series also has a mobile-only game in the form of Call Of Duty: Mobile, which is widely regarded as one of the best shooter battle royale games of today.
Get Call of Duty: Warzone/COD Mobile on: PC l iOS l Android 
Garena Free Fire
Garena's Free Fire is a lot like PUBG, but instead of 100 players, we see 50 players thrown into a battle for survival. There are multiple modes to mix things up, such as a four-man squad and clash squad featuring fast-paced 4×4 rounds. You also have access to a variety of interesting characters, each with his or her individual skill system.
Each round of game lasts up to 10 minutes max, so it is perfect for time-starved gamers to play in short bursts. The game is free-to-play on smartphones, and you can purchase in-game items to spice up the gameplay.
Get Garena Free Fire on: iOS l Android
Fall Guys: Ultimate Knockout
Had enough of shooters? How about playing something that will make you go "Awwww" and burst into laughter instead? Fall Guys: Ultimate Knockout is not about being the last person remaining after every other player on a map is obliterated. It is about the mad dash to the finish line in elaborate obstacle courses or completing a series of challenges, with only one victor by the end of it all.
The "fall guys" are colourful jelly-bean-like creatures that you can dress up in various funky costumes. You take control of these clumsy yet adorable characters as you navigate through all the chaos filled with slapstick action and bone-tickling moments. It's one of the best lighthearted battle royale games that the whole family can enjoy playing and watching!
Get Fall Guys: Ultimate Knockout on: PC
Tetris 99
That's right, even the all-time classic is not immune to the battle royale fever. In Tetris 99, you battle other players and knock them out by clearing out falling blocks as quickly as possible. The twist is that you can "attack" other players by sending Garbage Blocks their way to make life difficult for them.
You will be playing a game of Tetris against 98 other players simultaneously, hence the title. It's certainly an interesting spin to the solitary experience we had playing the game since our early childhood days. Think your well-honed skills gained over the years are good enough to compete with other Tetris players?
Get Tetris 99 on: Nintendo Switch (free digital download)
Flappy Royale
You remember Flappy Bird, don't you? The simple yet deceptively difficult game of guiding a bird through columns of pipes briefly took the world by storm upon its release several years ago. Fun fact: Its meteoric rise to fame even led the game creator to remove the game from the Apple App Store and Google Play, citing his guilt towards the addictive nature and overuse of the game. However, the endless copycats ensured the poor little birdie was never erased from the face of the Internet.
Perhaps it is inevitable that someone would have the bright idea of merging battle royale with Flappy Bird. So here we are with Flappy Royale. What could possibly be more intense than flying a bird through columns of pipes? Flying alongside 99 other unfortunate birds!
Get Flappy Royale on: iOS l Web
Battle Royale Games Give You The Best

Kind Of Thrill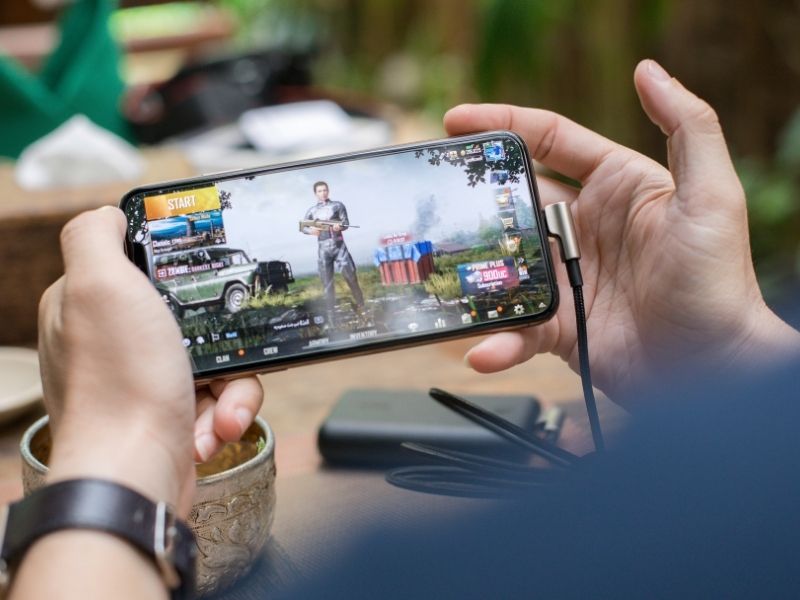 Battle royale as a genre is not showing any signs of slowing down any time soon. After all, it gave birth to some of the world's biggest and most profitable games today with hundreds of millions of players. Whether you are into shooting your way to the top or frantically dashing to the finish line, the best battle royale games are guaranteed to kick up the competitive spirit in you like no other games could. In the world of battle royale, it's you against the world, literally.
Which battle royale games do you like best? 
Related: Feeling Sus? You'll Love These 7 Games If You Like 'Among Us'
Check out Tech Thursday for 1-day only lowest price, unbeatable deals, and extra 20% Coins Cashback every Thursday!