Among Us was the most downloaded mobile game in 2020, with reportedly over 264 million downloads worldwide. It's one of the few good things to have emerged during the dark times we live in, as it has provided hours upon hours of fun to everyone who can't leave their home. You have probably prowled the corridors of The Skeld spaceship or the research base on Polus countless times while waiting to board The Airship that is coming soon. In the meantime, why not check out these sus games like Among Us that will have you frantically calling for emergency meetings but in whole new settings?
7 Online

Games Like Among Us

That Are Equally Fun To Play
Mafia.gg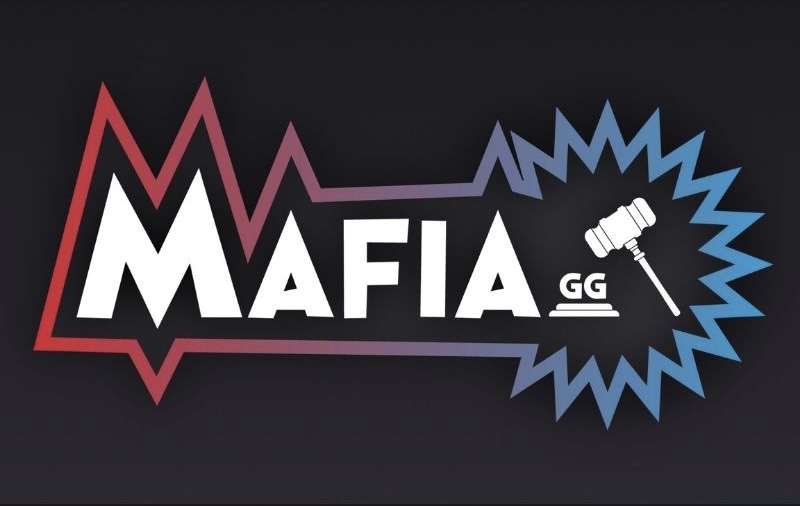 Before Among Us, there was Mafia. The classic party game of "deduction and deception" is now available as a text-based game that you can play online for free with your friends. In Mafia.gg, each player is assigned a role aligned with either the town or the mafia. An innocent town member in disguise by day and a murderer by night, the mafia will attempt to eliminate one town member each night. So it is up to the surviving town members to work together to identify the mafia before the same fate befalls all of them!
Play Mafia.gg here.
Deceit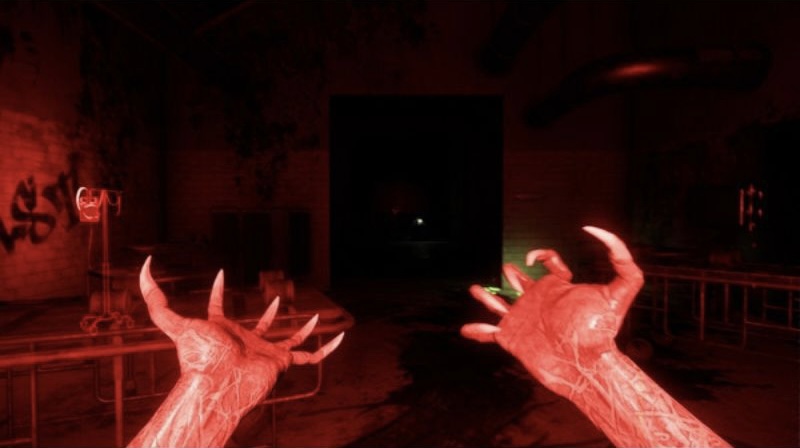 Deceit is an action-filled, multiplayer first-person shooter game that combines fast-paced combat with strategic gameplay and psychological mind games of determining who you can trust. In the beginning, you wake up in unknown surroundings surrounded by five others, in which a third of your group has been infected with the Game Master's deadly virus. Innocents must traverse through three zones and escape through the safety hatch—all while deciding whether to collaborate with or fight other players—before the infected get their hands on them.
Play Deceit here.
Werewolf Online

Villagers and werewolves co-exist in a village. You know where this is going. Werewolf Online is a multiplayer party game where up to 16 players around the world can join in. If you're part of the villagers' team, it is up to you to defend your village from the forces of evil. As werewolves, well, hunting down and dispatching the villagers is your only job scope, but not without making the most of lies and deceptions along the way!
Get Werewolf Online here: iOS l Android
Town of Salem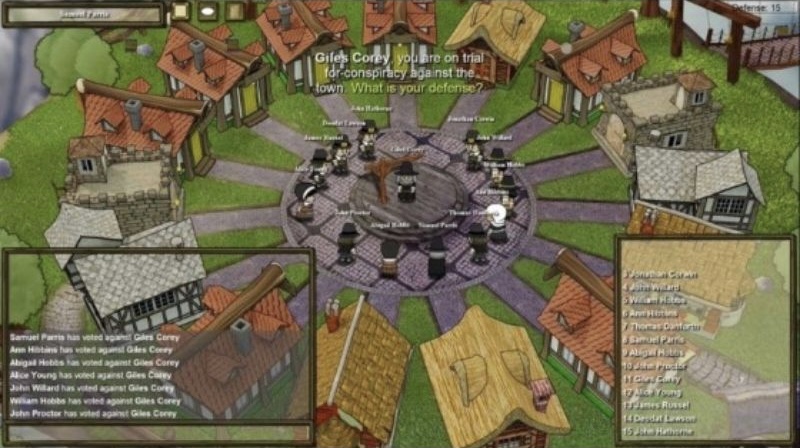 The Town of Salem is much like Mafia.gg whereby it features town members and mafia. But things get more interesting (and complicated) when you add serial killers, arsonists, and neutrals to the mix. If elaborate deception games are your cup of tea, then Town of Salem is definitely worth checking out. This game that's like Among Us is very accessible too as the game—which allows seven to 15 players—is not only available on browser, but also on iPhone and Android phones.
Get Town of Salem here: Web l iOS l Android
Unfortunate Spacemen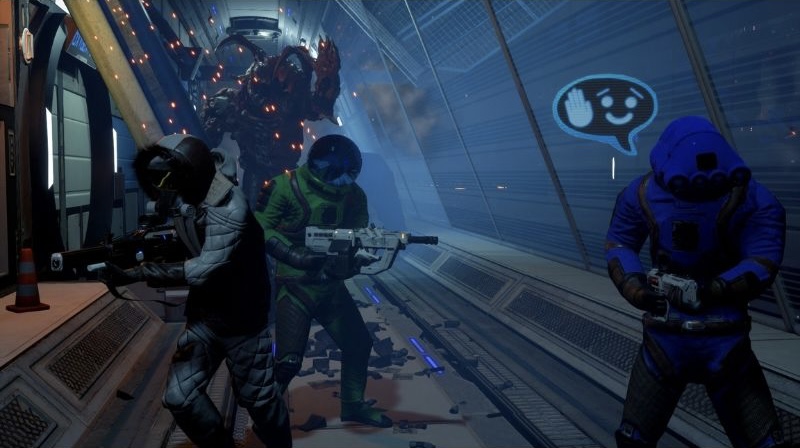 In Unfortunate Spacemen, "paranoia runs rampant" as a monster blends itself among the spacemen working to be rescued from their failing outpost. Major Among Us vibes right there! Like Among Us, this game features several distinct locales which can accommodate up to 16 players per match. The Monster is able to lay traps, disguise as other players, and take the unlucky spacemen head-on in their true form. All these translate to more chaotic fun!
Play Unfortunate Spacemen here.
Spyfall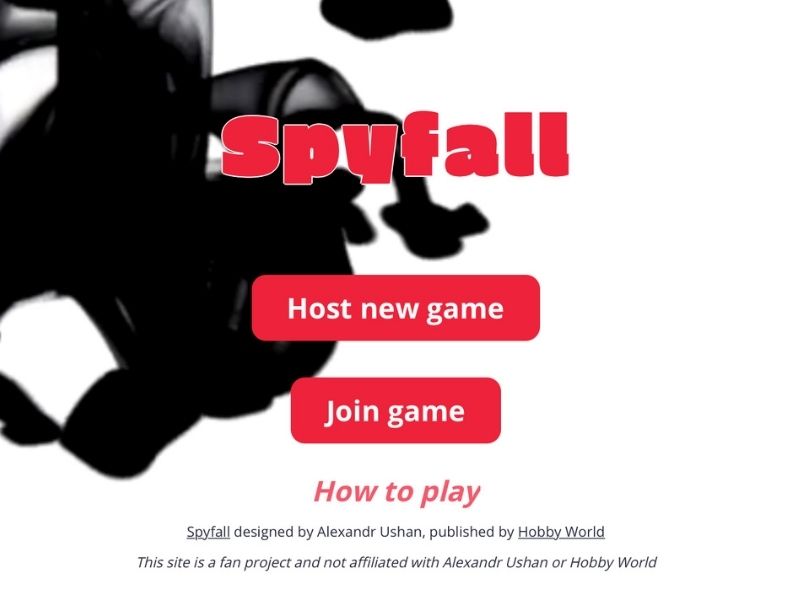 You play as an FBI detective in Spyfall, and an enemy spy has infiltrated your department. It is a simple game in which players attempt to figure out who amongst them is the spy. Meanwhile, the spy's mission is to correctly guess the round's location by inferring from other players' questions and answers. The game can be played over a Zoom call or when all participants are present in the same room, with each participant having their own phone, computer, or tablet. A minimum of four players are required, and it can go up to a maximum of 10.
Play Spyfall here.
Betrayal.io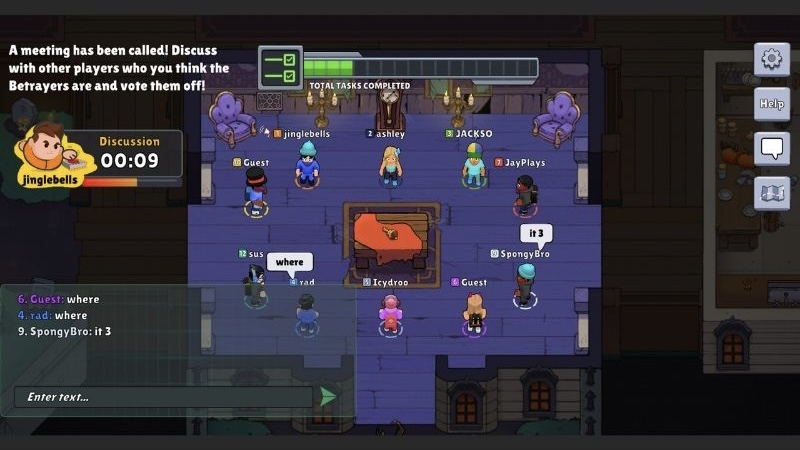 If you are looking for a game like Among Us that gives you a very similar experience, Betrayal.io is that game. Play as a crewmate whose objective is to complete all given tasks while staying alive, or the betrayer who has to eliminate all crewmembers while sneaking through vents and causing disruptions here and there. Yup, sounds very much like business as usual.
While the core gameplay seemingly offers nothing new, you might find the all-new environment and characters to be a welcome change after months of playing as the armless, spacesuit-wearing things. Betrayal.io is currently in alpha testing, but it can be played on the web browser while an Android version is available to download. An iOS version is in the works.
Get Betrayal.io here: Web l Android
Have A 'Sussing' Good Time With These

Games Like Among Us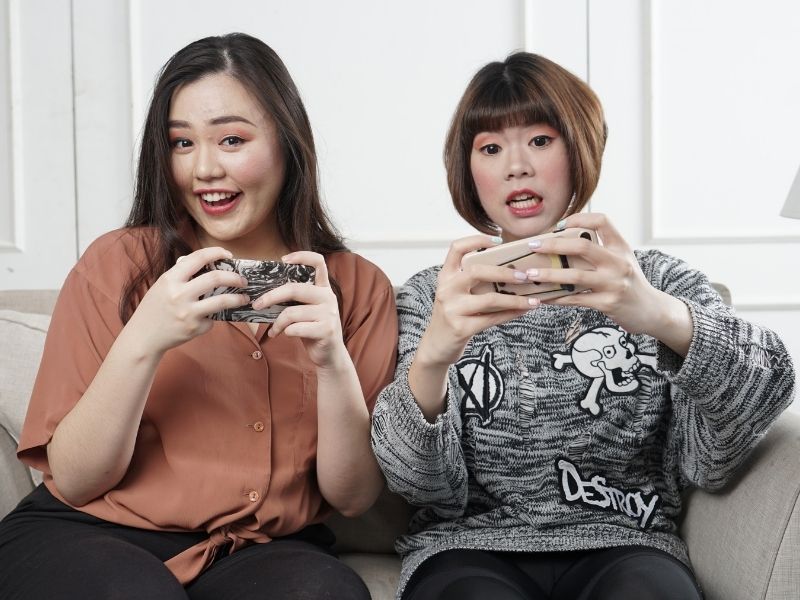 Among Us is so much fun because it gives us the thrill of pulling off a perfect crime. On the other side of the coin, putting on our detective hat and weeding out the sneaky impostor hidden amongst us (pun not intended) is exciting. Likewise, these games like Among Us offer us a similar kind of experience based on deception and deduction, all in good-natured fun of course!
Trust us when we say that you will also have a good time with these multiplayer mobile games you can play with friends!
Check out Tech Thursday for 1-day only lowest price, unbeatable deals and extra 20% Coins Cashback every Thursday!