K-pop has been on an upward trend that only keeps growing and doesn't seem to be slowing down any time soon. Besides the overflowing talents in singing, rapping, and dancing that come from vigorous training, another major element to K-pop's success is their high-quality music videos and album concept outfits. Most K-pop male groups are constantly switching up their looks in each comeback ranging from cute boyfriend material to fatally sexy ensembles. Want to emulate a similar style based on your (or your GF's) favourite K-pop boy group? Here are our top six Korean outfits for men to draw inspiration from. 
Korean Outfits For Men

Inspired By K-Pop Male Groups
BTS'

Dynamite

: '90s Street Style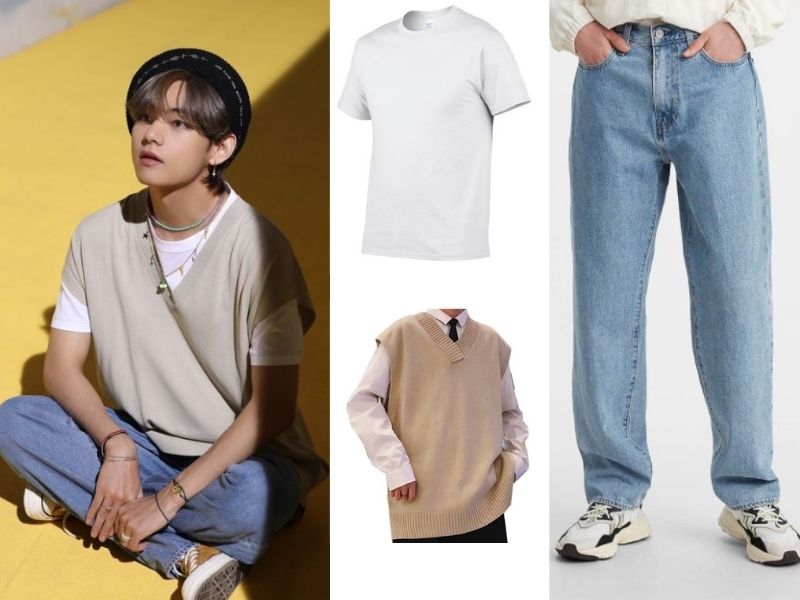 The '90s era is back in style stronger than ever with its oversized silhouettes and baggy jeans. And who better to imitate the trend from other than BTS? The iconic boy group served us with some serious retro moods in their Dynamite music video, taking influences from '90s hip-hop street styles alongside the '70s disco era. These Korean-pop inspired outfits for men offer funky yet wearable 'fits that'll show off your playful and fun personality.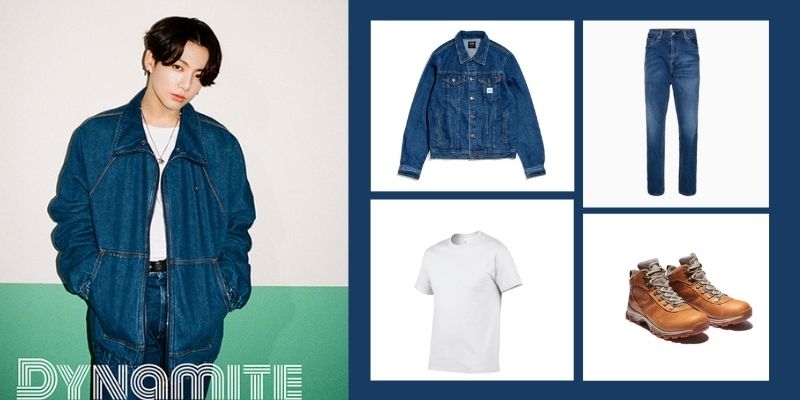 For an easy outfit recreation, Jungkook and Jimin's denim-on-denim looks can be readily achieved with the basic wardrobe-essentials. But if you want to incorporate trendier items, then you can give V's casual ensemble a try. First, layer an oversized beige knitted sweater vest over a plain white T-shirt. Then finish off the look with a pair of wide-leg blue jeans, mustard-yellow Converse sneakers, and a black beret. 
Seventeen's

Love & Letter

: Soft Boy Outfits & Pastel Hues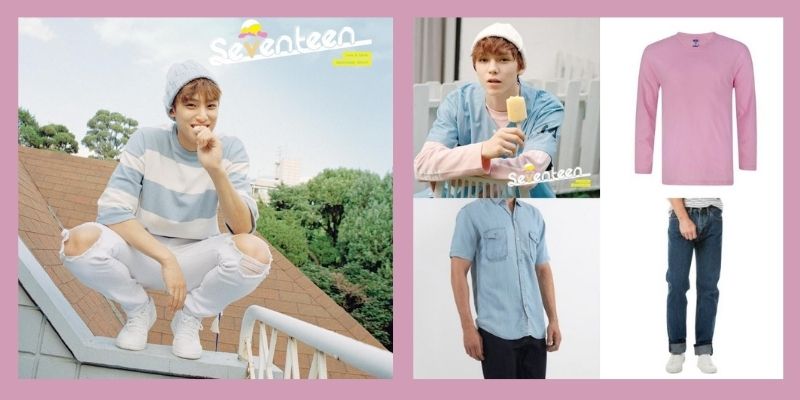 Going back to their early flower boy days, Seventeen's sweet pastel hues are the epitome of the term 'boyfriend material' in most Korean outfits for men. These looks lean towards the cuter side, exuding a fresh and youthful appearance. Light shades of baby pinks and blues reign in this Love & Letter concept album.
You can opt for a subtle look by replicating Mingyu's cosy striped sweater paired off with white skinny jeans and a matching beanie to incorporate hints of colour while channelling your soft boy aesthetic. Or express your boyish charm with Vernon's outfit combo instead by throwing on a light blue baseball shirt (or a short sleeve denim shirt) over a baby pink long-sleeve top before completing the look with a pair of denim jeans and a white knit beanie.  
Stray Kids'

Gone Days

: College Boyfriend Material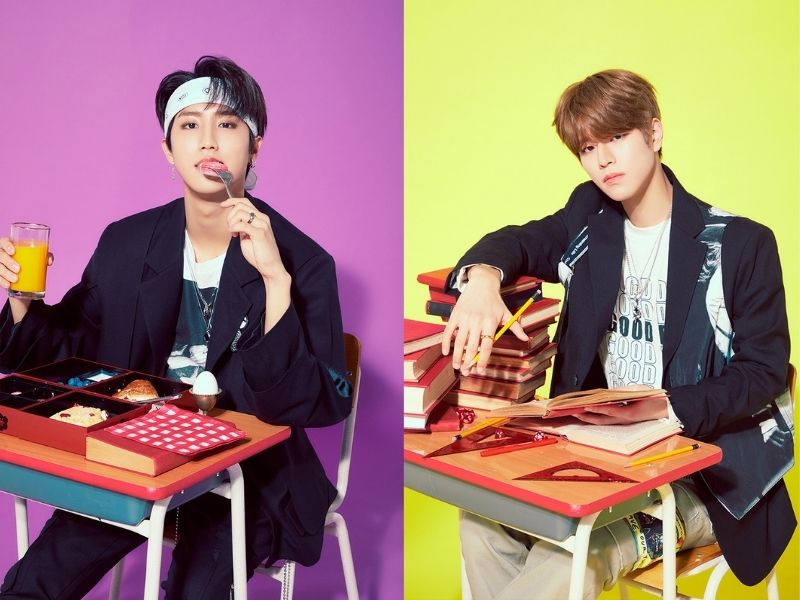 Nothing screams college-chic in an archetypal Korean outfit for men better than bulky bomber jackets, graphic sweatshirts, and oversized hoodies. If you're searching for new ways to amp your college campus attire then take a page out of the bold yet relaxed styling from Stray Kids' Gone Days music video to rock your best rebellious style. The outfit story of this ensemble? You're headed to classes during the day and then busking at train stations afterwards. PS: Dedicating a song to your GF in your live performances will surely earn you major brownie points.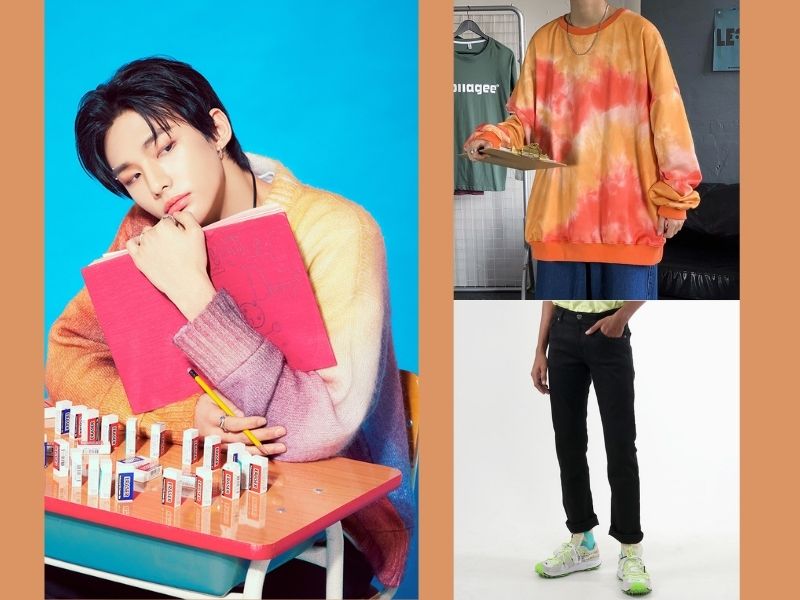 For a sleeker appearance that imitates Seungmin and Han's smart-casual style, grab a loose black blazer and combine this classic outerwear with your favourite graphic tee, matching black formal pants, and black combat boots. Otherwise, embrace a more effortless vibe with Hyunjin's tie-dye sweater, black jeans, and sneakers get-up. 
TXT's

PUMA

: Sexy Animal Prints For Date Night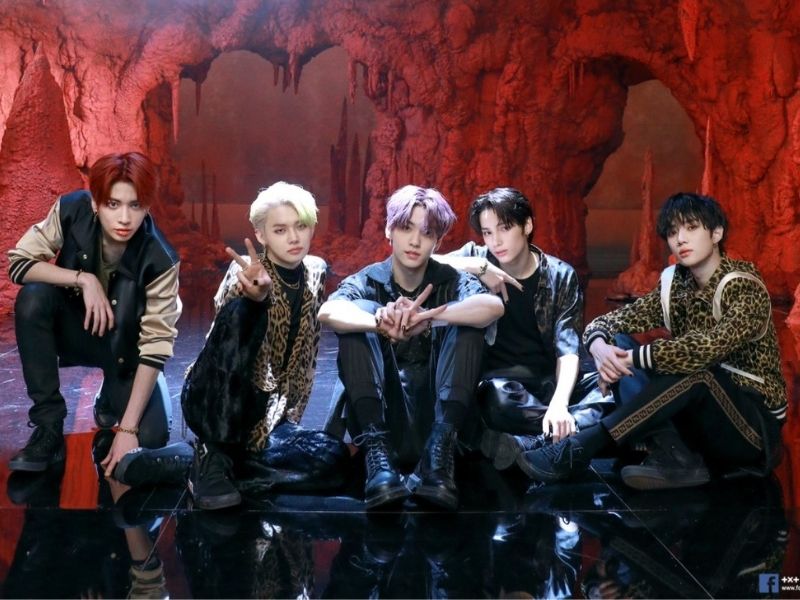 Dubbed as the new 4th generation leaders in K-pop, this two-year-old boy group has shown their versatility in being able to pull off just about any style concept ranging from cute and innocent to dark and sexy. Unleash the inner beast in you with TXT's PUMA ensemble to spice things up on a date night. You can never go wrong with bold animal prints for a sensual look to leave a trail of broken hearts. But be careful not to style them so haphazardly lest you want to make the mistake of looking gaudy and not the seductive alpha male you want to be.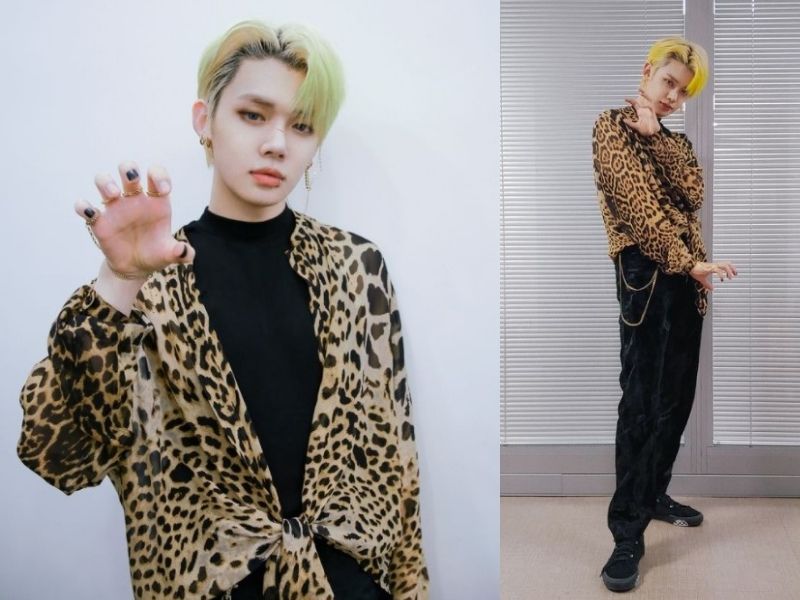 Get ready to woo your SO with this fatal outfit combination inspired by Yeonjun's dressy attire. To replicate his look, simply layer a sheer leopard print shirt over a short sleeve turtleneck and pair it with matching velvet pants. Then throw on some black sneakers and accessorise with gold belt chains and layered gold necklaces to tie everything together. 
Shinee's

1 Of 1

: Suit Up With A Side Of Classy Retro Vibes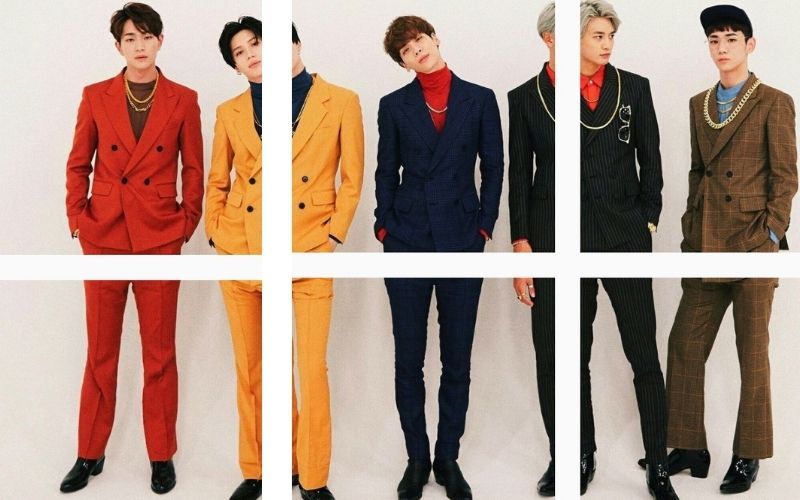 A polished suit is a classic formal attire in many Korean outfits for men. It's sophisticated, elegant, and classy; perfect for sweeping anybody off their feet! However, instead of going for your standard black tie ensemble, why not switch things up by dressing in striking primary colours instead? Shinee's retro-influenced style from their 1 of 1 comeback served us a slew of old-school '90s trends, making even the wackiest pieces appear chic and stylish.
It's, without a doubt, one of their more memorable eras to date that no one has fully moved on from. Don't be afraid to rock a colourful suit set for a completely dapper and powerful style. This will allow you to express your gentlemanly side and also help you stand out from the crowd. To add a more modern touch to your suit, replace your white button-down with a colour-blocking turtleneck. 
EXO's

Kokobop

: Summery Tropical Vibes
Already making plans for your next staycation? Then bring out the tropical prints for your irresistible sun-kissed summery look. If you ever needed an excuse to start wearing your thrifted Hawaiian shirts, you can use EXO's Kokobop music video as a solid reference to nail that tropical aesthetic, aka one of the most popular Korean outfits for men.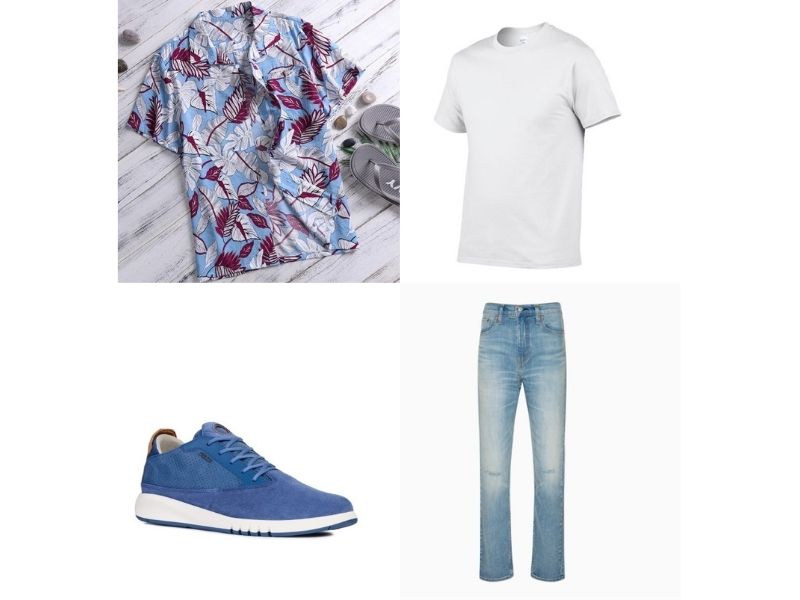 To avoid giving total vacation dad vibes, wear the shirt as a lightweight outerwear. Then cuff the sleeves for a more tapered fit. Combine it with a basic white tee and skinny jeans combo before finishing off the look by coordinating your sneakers with the colour of your top and bottom to get a seamless monochromatic finish. 
Dress To Impress With These

Korean Outfits For Men

We hope this list has given you a variety of Korean outfits for men to choose from and helped you find an aesthetic that suits your personality the best. Once you've decided on the look you want, make sure to check out our other article on Korean male hairstyles to complete the ultimate oppa style.
Find more Korean-inspired trends here.