The Hallyu Wave first took the world by storm in the 1990s, through K-pop's synchronised dance performances, and addictive Korean dramas. Fast forward to today, and its popularity is just as booming as before. While the talent aspect plays a major part, the fashionable clothes, flawless makeup looks, and carefully styled hair all contribute to the rising popularity of Korean male celebrities. So, if you're looking to wow your girlfriend or crush with a much hotter you, getting a Korean male hairstyle such as the ones adorned by their favourite celebrity Oppas could help with your cause. 
Long Korean Male Hairstyles For The Guy Who Loves To Experiment With Style
Flowy Long Locks 
If you've been wanting to grow out your hair but were afraid of it looking too messy, then this Korean male hairstyle is for you. Achieve an effortless but neat look with this relaxed, wavy, long hairstyle, as seen on Super Junior's Kim Hee-chul. The length will frame your face nicely, giving you both a softer and also rugged appearance, depending on how you style it. 
For that sleek long do, grab a straightener comb to get a smooth finish. Otherwise, you can just use the same flat iron to create loose waves for more texture. On days when you can't be bothered with styling your long mane, simply tie your hair up with a trusty rubber band. 
Wavy Mullet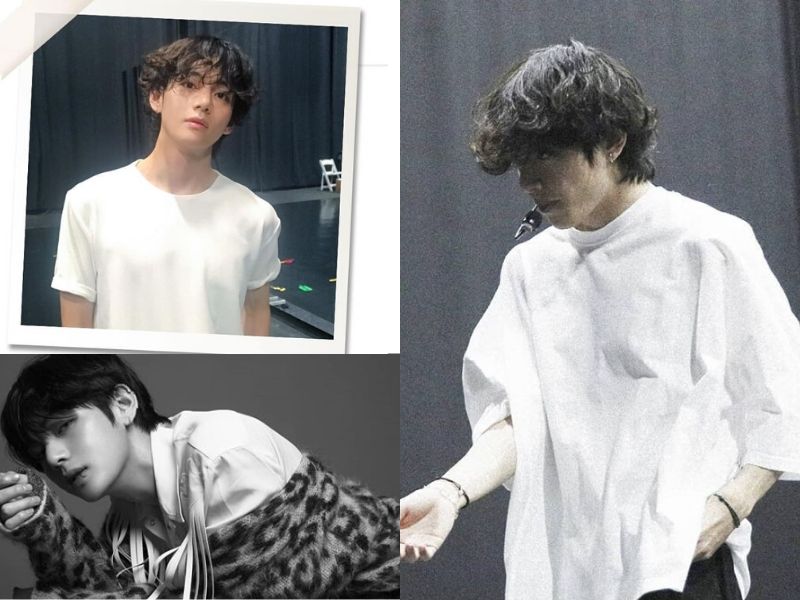 Mullets have long been perceived as tacky and unfashionable, but if there's anyone who can turn this negative perception around, it's BTS's resident fashionista, Kim Tae-hyung (V). To get this Korean interpretation of the mullet hairstyle for males, create the messy curls from the root of your hair, going all the way around the sides, and to the longer portion of your hair. 
Use a flat iron and curl each section inwards, carefully dragging the tool down towards the end of your hair. For the longer strands that frame your face, create a more wavy effect by curling inwards and then outwards inch by inch. However, if you're a beginner, then maybe a hair waver tool would be easier to manage. Remember to use hair heat protection products, like a heat protecting spray, to prevent damage.
Recommended Hair Tutorial Video:
Straight Mullet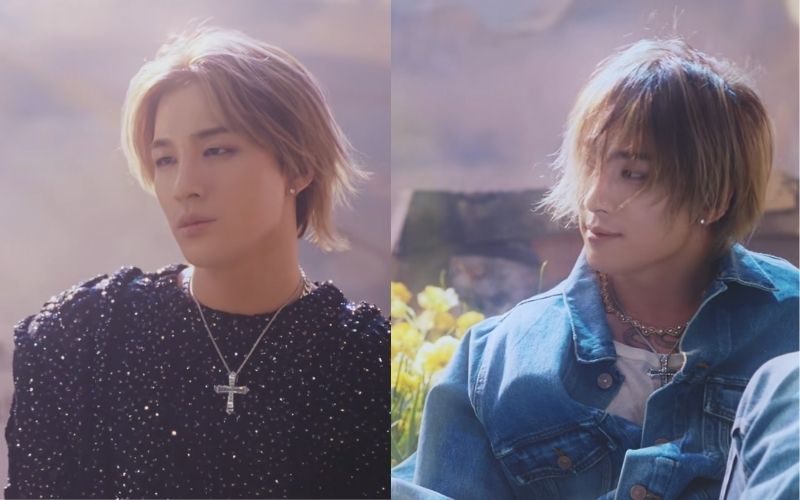 BigBang never fails to make an impactful statement in both their discography and their style. The second generation boy group made their long-awaited comeback this year in 2022 with their music video, Still Life. And, wow, are they serving us some major hair looks! 
Taeyang is also jumping on board this Korean male mullet hairstyle craze with a softer and more windswept style. His look can be created with a hair dryer and a round brush to curl his curtain bangs outwards. 
Slick Back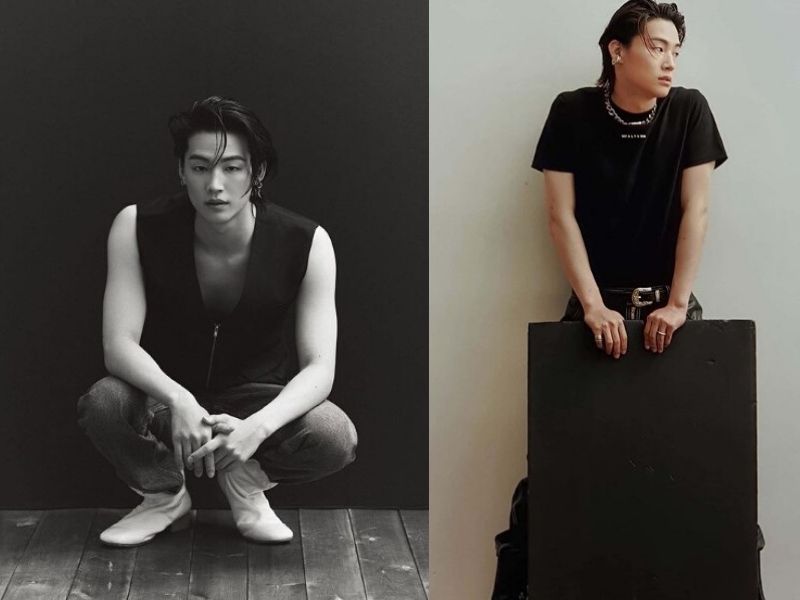 For a sexier alternative, you can never go wrong with the wet, slicked-back style, as seen here on GOT7's JB. It gives off an alluring and smouldering appearance, as though you've just come back from a swim or got out of the shower. It's basically the Korean male hairstyle version of the "I woke up like this" look.
Thankfully, though, there's not much styling that needs to be done. Just apply some of the L'Oreal Paris Studio Line Wet Look Gel on your locks, to create the wet hair effect, and messily run your fingers through, leaving a few strands in place. Easy, right?
Layered Shag Cut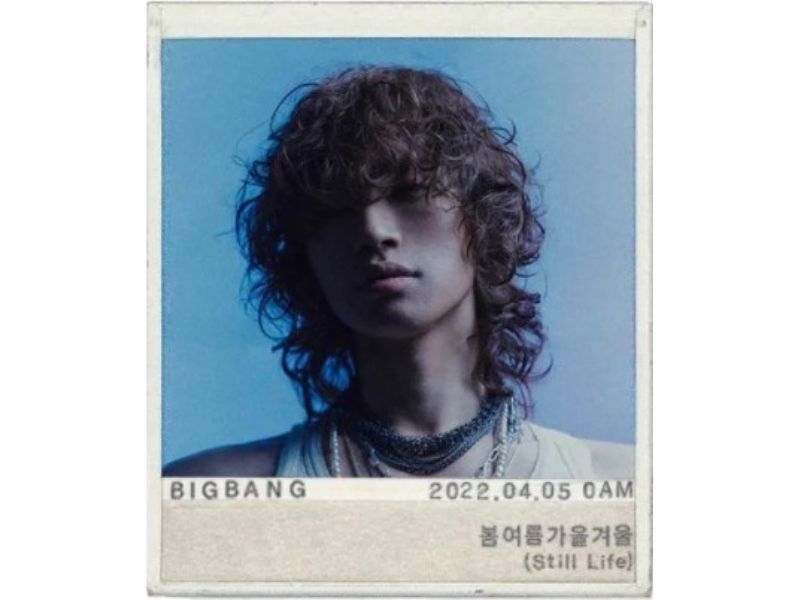 Fans were buzzing with excitement over Daesung curly shag cut. Over the years, the vocalist has always maintained his locks at a shorter length, adhering to his boyish charms. This longer, layered hairstyle showcases a more mature side to the singer while enhancing his masculine features. 
Daesung's look is best suited for those with naturally curly hair to let your own hair texture shine! Simply give your hair a light scrunch (or use a diffuser when blow-drying) after a hair wash and you're good to go! 
Rainbow Prism Shag Hair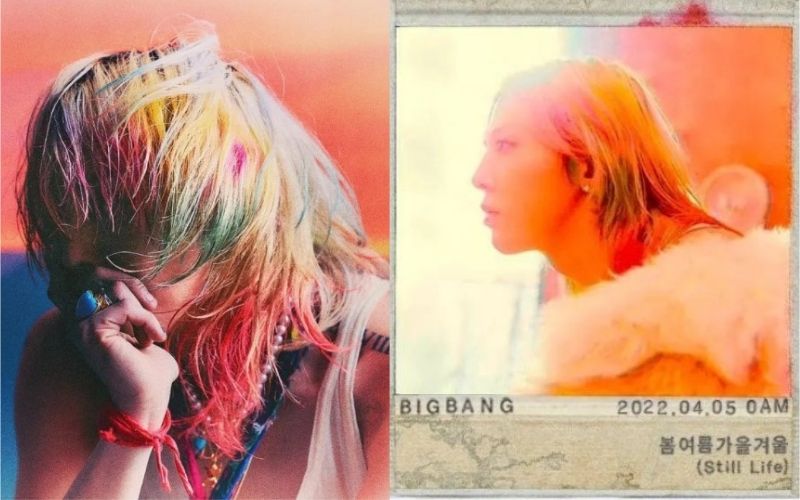 Similarly, G-Dragon is also rocking this trendy long shag cut albeit in a straighter style. And it isn't G-Dragon without some level of experimentation, because he's got his layers dyed in a rainbow prism of vibrant hues. After all, netizens don't call him the 'Fashion King' for no reason! 
Besides the hair colour, the key point of this look is the effortless, messy style. Just like with Daesung's hair, a shag haircut is all about working with your natural hair texture. Once you get the right haircut, the styling pretty much takes care of itself. However, for those with straighter hair, we'd recommend spritzing on some texturising hairspray to create extra definition. 
Related: The Most Popular Korean Hair Colours You Must Try This Year
Fuss-Free Short Korean Male Hairstyles For The Clean And Simple Guy
Military Two-Block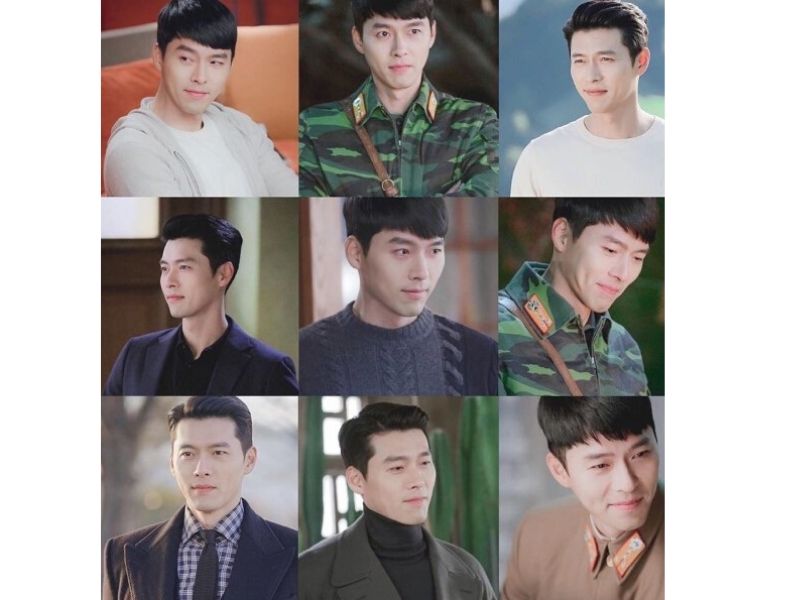 No time to tease your hair every day? Then keep things simple with a military-style cut and short, straight bangs, much like Hyun Bin in his drama, Crash Landing On You. It's fail-proof and suitable for all occasions, from job interviews to date nights and the inevitable meeting with the parents. For a more sophisticated appearance, use the hair pomade of your choice to slick the cropped bangs to the side. 
Messy Tapered Hairstyle
Get the Korean male hairstyle fit for an action scene with Lee Seung-gi's choppy bangs in Vagabond. Seeing as how the actor had to perform all sorts of stunts for the series, this practical hairstyle is an excellent choice for the adventure-seeking guys who are always on the move. Barely a strand was out of place when Lee executed his action scenes. So, if you have little to no time, or just don't care about the fanciful hairdos, then this low-maintenance style is the way to go.  
Chestnut Hairstyle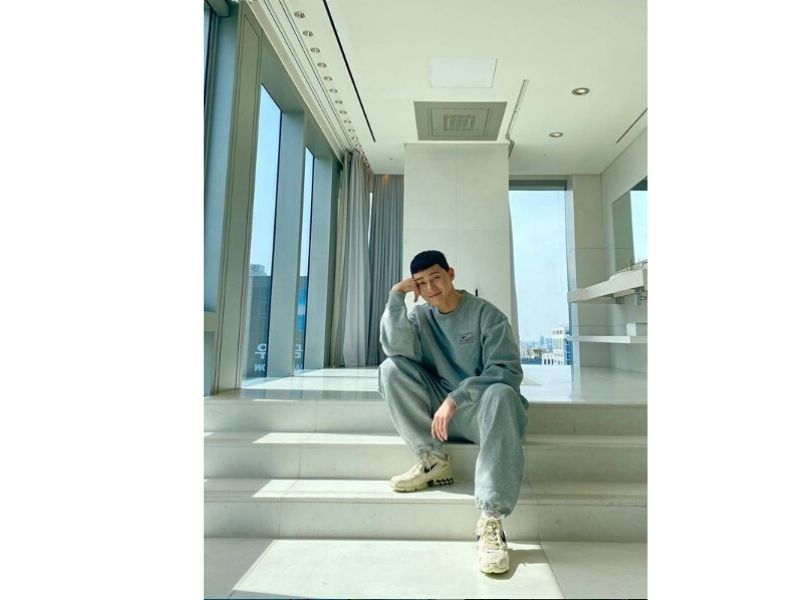 The chestnut hairstyle Park Seo-joon sported in Itaewon Class combines functionality and masculinity. It's the younger brother of the buzz cut, but with slightly longer, straight-cut bangs. This look is great for any guy who wants to take on a bold style to reflect their inner confidence and individuality. Plus, if the pretty boy look isn't really your thing, then don't force it, and give this bowl cut a try. It's certainly not for the faint-hearted. Show the video below to your barber to recreate the look!
Recommended video: Park Seo-joon's hair transformation for Itaewon Class.
Middle Korean Male Hairstyles For The Classic

Oppa

Look
Parted Bangs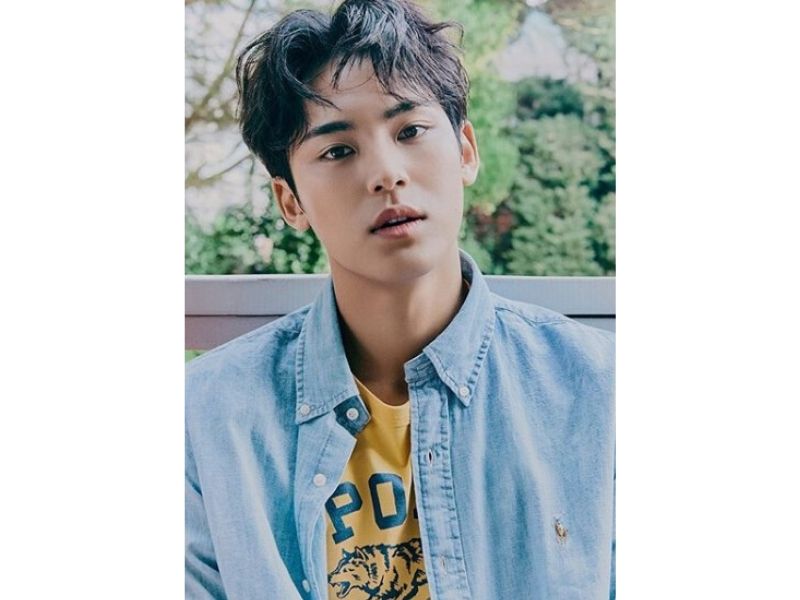 This hairstyle doesn't need any introduction, because you're sure to have seen it on almost every Korean male celebrity. It's a hair look that comes in various forms; from the slick 4/6 side parting to showcase confident elegance, to middle curtain parting to convey your preppy boyish features. The choices are endless, so take your time in figuring out which parting works best for you. The video tutorial below should be helpful when you've decided: 
Recommended Video Hair Tutorial: 
Comma Hairstyle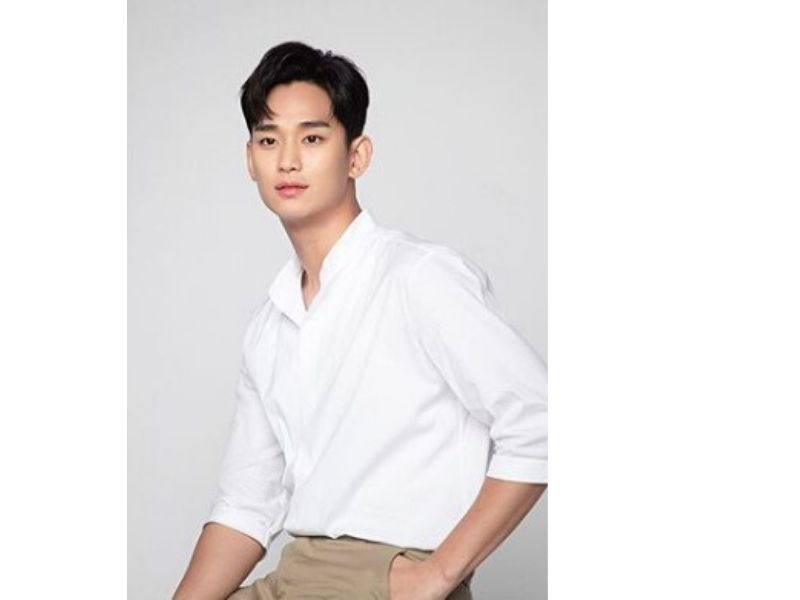 If you're wondering why this hairstyle is named such, it's because the front sections of the hair are curled inwards and vaguely mimics a comma. Many Korean male stars have been seen wearing this hairstyle, such as Exo's Sehun, Kim Soo-Hyun, and ASTRO's Cha Eun-woo, to name a few. To get this hairstyle, all you need is a hairdryer, a round barrel hairbrush, and a curling iron. 
Recommended Video Hair Tutorial:
Shadow Perm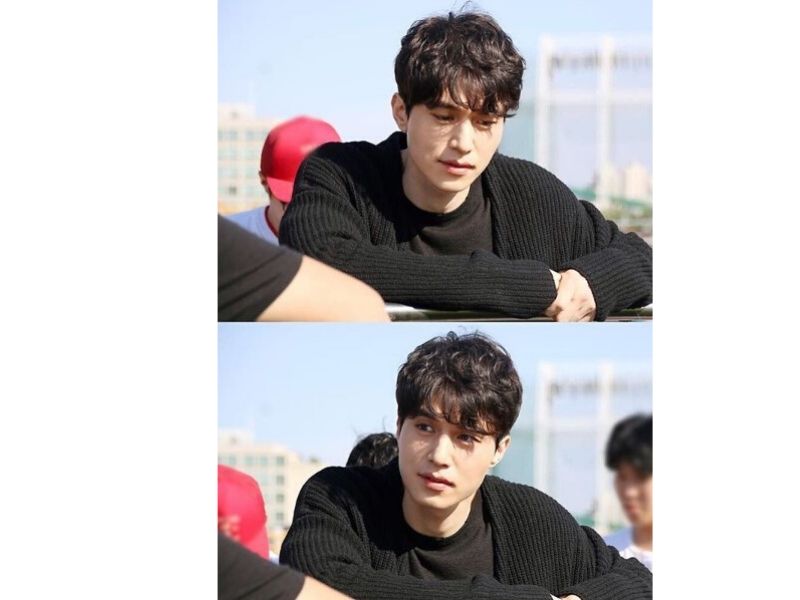 If you're going for that bouncy, luscious and soft curls type of look, then maybe the shadow perm, as Lee Dong-wook is seen wearing in Guardian: The Lonely And Great God is something you would want to give a try. To ensure that your hair keeps a proportionate amount of volume, it's best to secure the perm with hair wax. This way, you can fully achieve the full effects of the perm. It's better to visit a professional hairstylist to create this look, as it is a style that can't be achieved easily without help. 
Coloured & Textured Two-Block
Alas, BigBang's comeback has also arrived with a bittersweet note. T.O.P terminated his exclusive contract with YG Entertainment and conveyed his goodbyes upon the music video release. Though he was barely featured and had his face concealed in a monster bunny mask, his pastel lilac two-block hair will forever make a lasting impression. Muss up your hair with some styling cream to create a more textured look.
Rock Your New Korean Celebrity Inspired Male Hairstyle To Your Next Date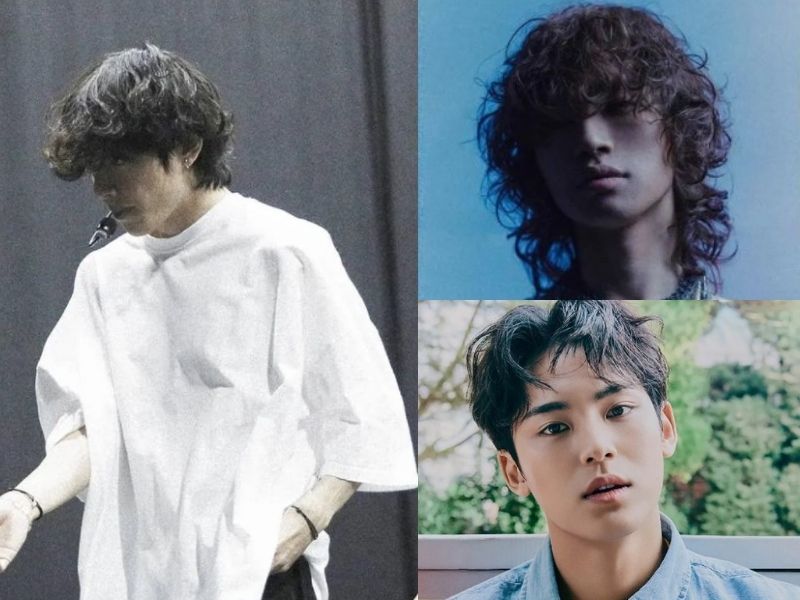 Once, you've decided on a haircut that suits your preferred tastes, it's time to get cracking on your crowning glory with the proper hair styling tools and men's grooming products. Otherwise, you can head on over to your favourite hair salon, and leave your hairstyle in professional hands. Girlfriends love it when you put in the time to groom yourself because it means that you spent that extra time to look good for them. So, get ready to woo the lady of your heart on your date, whether it's the first date or the 100th one!
Find more Korean-inspired trends here.