As hair salons are slowly opening up, we can finally get a dye job done professionally for our MCO #glowup. Whether you prefer natural or bolder hues, you can always turn to K-pop stars to stay up to date on all the latest hair colour trends. Ready to try a new shade for your next big hair transformation? Without further ado, here are some of the most popular Korean hair colours K-celebs are sporting that you can take inspo from! 
Bold

Korean Hair Colours

To Make A Statement
Blue
TXT's Soobin made a huge statement with his striking blue hair during the boy band's Blue Hour comeback. Though he's usually seen in more natural or muted hair colours, the young Korean star proves that he looks just as good in bolder hues too. Other K-pop idols who completely nailed blue hair include BTS' V and Ateez's Hongjoong. They both wore a stronger, electric blue shade, so if you're not into pastel shades, this might be a better choice for you. 
Pink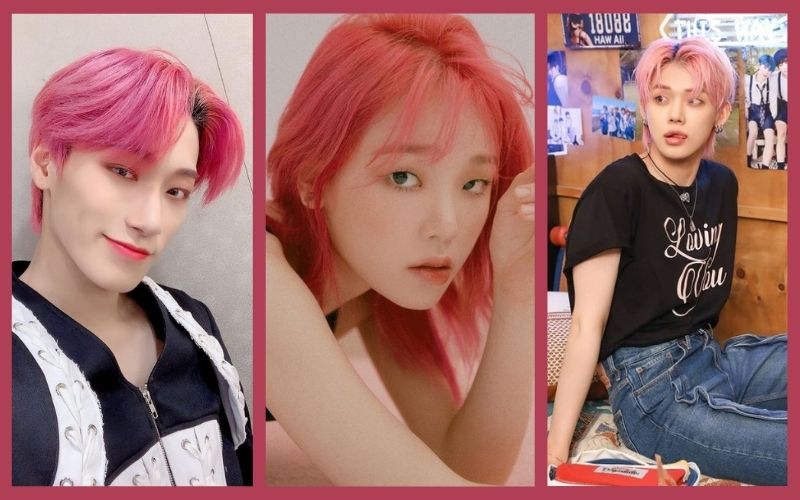 We're sure you've noticed tons of Korean singers rocking this hair colour in almost every variation. According to a video by Bit & Boot salon, hairstylist Hyein and CEO Park Naeju said that one of the most popular hair colours among idols is pink. Hyein claims that, "When they want a new look, the first thing they say is pink." And seeing how stunning they all look, it's not hard to see why it's such a major style favourite. We, fans, are certainly not complaining. 
Purple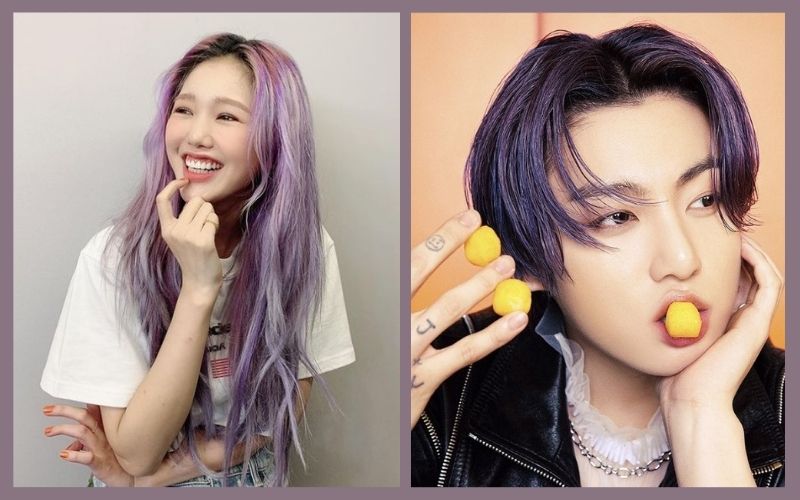 Want to incorporate a hint of grunge and attitude into your look? Then purple is the way to go! This vivid hair colour is the perfect hue for making fairer skin tones pop even more. Take cues from BTS Jungkook's Butter concept and opt for a dark violet shade for a flattering contrast against your complexion. Meanwhile, those with warmer skin tones might find a more favourable colour match with brighter hues, like Oh My Girl Mimi's lavender hue.
Grey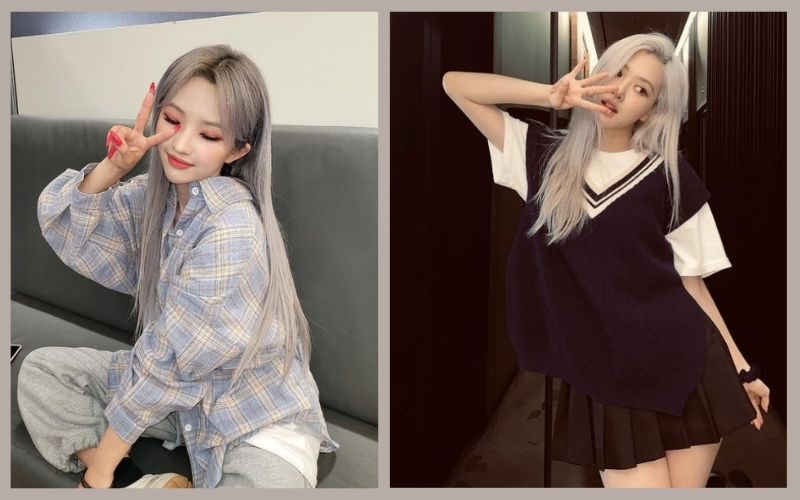 Another go-to hair colour choice for Korean idols is grey. It's a great in-between shade that can look both bold and natural, depending on the tone you choose. However, most celebrities like to stick to a medium-dark grey for a good neutral shade. If you're feeling particularly daring, you could also go for platinum silver to make heads turn. 
Copper Red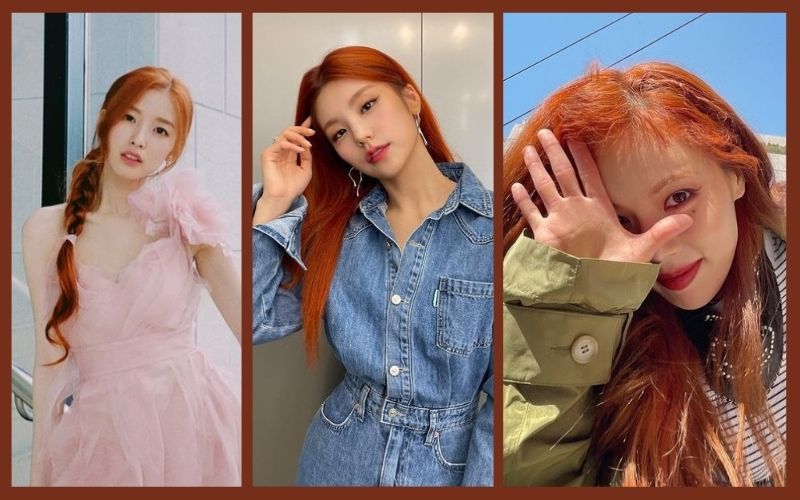 Reddish locks are literally the hottest hair colour trend in 2021. Fire engine or cherry reds have been the top picks for many idols, alongside burgundy wine red when they want something more subtle. That said, there is one red tone that everyone is absolutely raving about, and that's carrot hair. Seen on the likes of Oh My Girl's Arin, Itzy's Yeji, and Hyuna, this copper, red-orange shade offers a rich and summery vibe that makes their complexion glow. 
Rainbow
This Korean hair colour trend is for all the wild cards out there. Rainbow streaks are your chance to take your hair game to the next level. There are various ways you can rock rainbow-coloured hair. Honestly, you don't even need to follow the exact colours of the rainbow either. For instance, BTS Jimin's hair features a blonde base with different shades of pinks, blues, and purples. Similarly, you can apply the same concept to your favourite set of colours and go crazy with them. 
Natural

Korean Hair Colours

To Highlight Your Best Features
Brown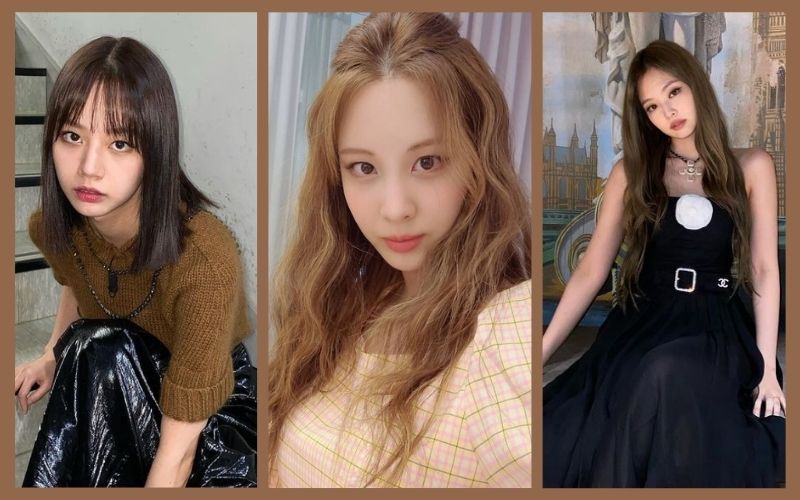 You can never go wrong with any type of brownish hue, especially if you're dyeing your hair for the first time. Likewise, just about every single K-pop group starts with brown hair when they make their debut. It's the safest colour to pull off and adds to their wide-eyed, youthful charm. Dark brown gives you a dramatic and glossy effect. Meanwhile, sand beige offers a warmer alternative to compliment tanned skin tones. Or if you're unsure, Blackpink Jennie's mushroom brown hair provides the best option to suit all skin tones. 
Jet Black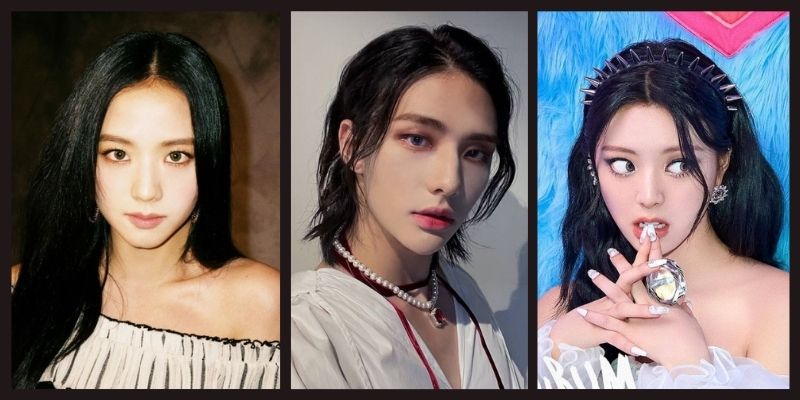 Jet black is the hair colour that Korean celebrities typically turn to when they want to take a break from experimental looks. Plus, even if it is meant for a more natural look, this deepest shade of black is still the preferred choice for creating an edgier style. 
Blonde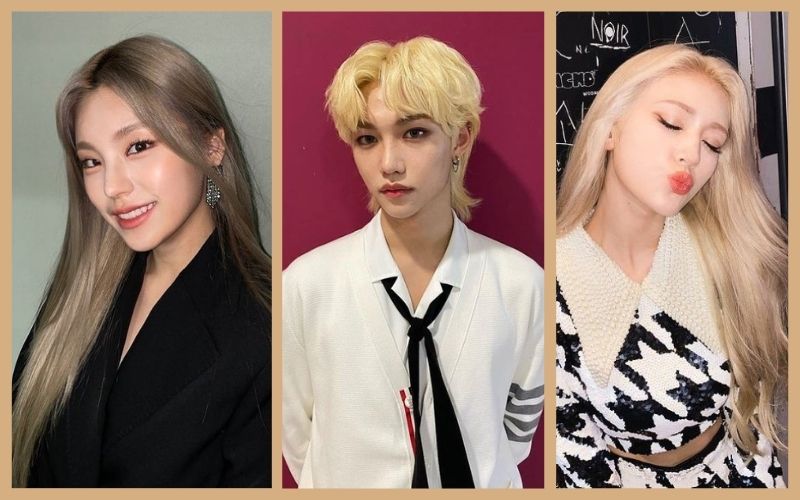 Besides grey, blonde hues are the hair colours to go for when you want a look that's in the middle between bold and natural. Honey or golden blondes are classic shades that give anyone a fresher and softer touch to their appearance. However, if you're looking for something a little more cool-toned, then you might want to try ash blonde instead. It's a golden-ish and silver-like blonde colour with a tinge of grey undertones—perfect for a chic and effortless look. 
Achieve Your #HairGoals With These Stylish

Korean Hair Colours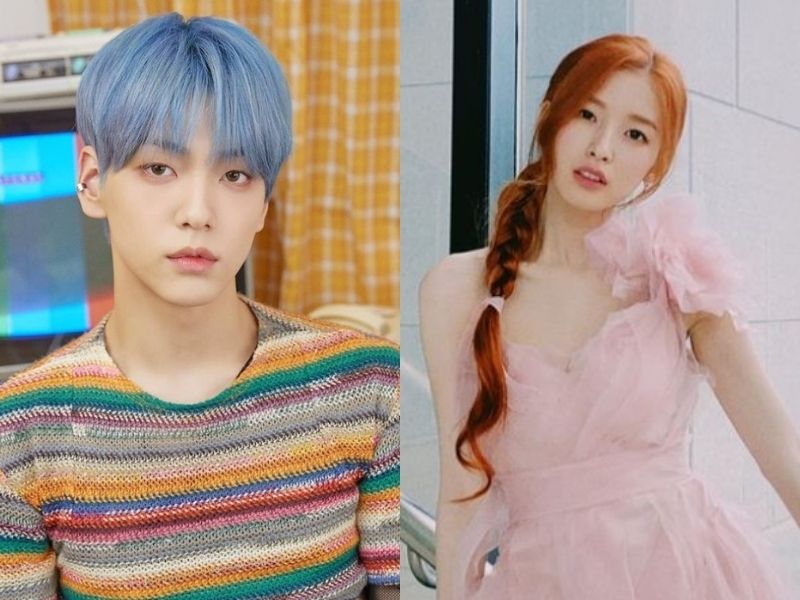 From eye-catching blues to soft natural browns, take your pick from this list of Korean hair colours for your next hair salon appointment. After your hair is professionally dyed, don't forget to give it some TLC at home with the right hair care routine. Think gentle shampoos and scalp treatments to soothe your tresses! In need of a fresh new haircut too? Then draw inspiration from these Korean hairstyles for men and women to look flawlessly chic like your favourite K-celebs. 
Find more Korean-inspired trends here.