Having internet access at home is no longer a blessing but an absolute necessity. According to official statistics released in 2020, the percentage of Malaysian households having access to the internet has risen to almost 92%. Yet, we can all agree that many of them do not enjoy satisfactory speeds and coverage. There are plenty of ways one can look to improve their home internet performance, and one of them is by setting up a mesh WiFi network with the best mesh WiFi routers in Malaysia.
What Is Mesh WiFi, And Why You Should Consider Setting One Up?

A mesh WiFi network provides uninterrupted WiFi connection throughout the entirety of a home by eliminating dead zones. Instead of broadcasting WiFi signals from a single point, as with traditional routers, a mesh WiFi system consists of multiple access points via its nodes.
It is not uncommon for occupants in mid-sized and large homes to suffer from weak WiFi coverage. And when all family members are at home, all manner of devices will be using WiFi, like phones, computers, tablets, and smart TVs. A WiFi router would be straining to maintain strong connections to all devices.
This is where a mesh WiFi network can help alleviate the issue at hand. With multiple mesh nodes, it can provide strong, consistent coverage to every device without slowing down the WiFi bandwidth. Also, a mesh WiFi network is easy to set up at home.
In summary, a mesh WiFi network gives off these benefits:
Greater coverage

Minimises dead zones

Faster internet speeds

More reliable connection

Less connection failure
Now that you get the whole idea behind a mesh WiFi network, let's look at some of the best mesh wifi routers in the Malaysian market.
4

Best Mesh WiFi

Routers

In

Malaysia
TP-LINK Deco E4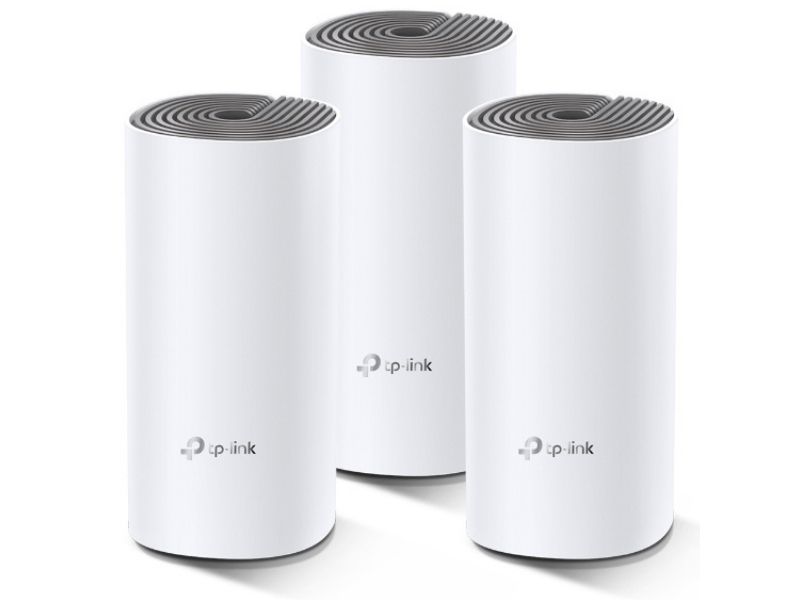 The TP-Link Deco E4 is one of the best-selling mesh WiFi routers in the Malaysian market. A three-pack system can provide a strong WiFi signal for a home up to 4,000 square feet, including multi-storey houses.
With 802.11ac wireless technology, it can provide network speeds of up to 1167 Mbps. Also, up to a whopping 100 devices can be connected to the Deco E4 while still enjoying a lag-free connection. Parents will also appreciate the parental controls feature that comes with the system.
TP-Link also has a few other popular mesh WiFi routers in their Deco lineup which you can check out, such as the Deco HC4/M4 and Deco M5.
Tenda Nova MW3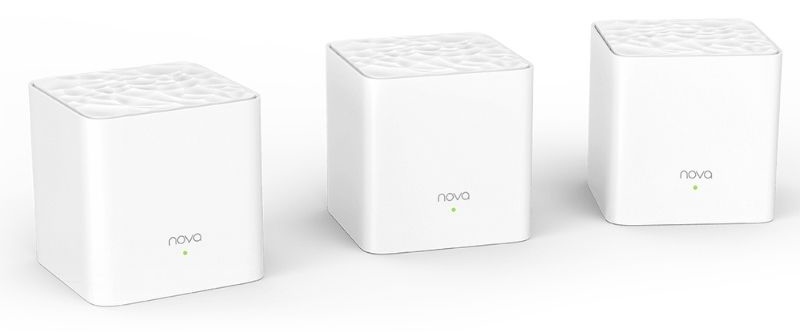 The Tenda Nova MW3 is designed to bring fast and stable WiFi coverage for houses ranging from 1,000 to 3,200 square feet, with two-pack and three-pack options. It can blanket a three-storey home in reliable WiFi without leaving any dead zones.
Using MU-MIMO technology and smart QoS, the Tenda Nova MW3 intelligently allocates bandwidth to ensure smooth streaming, downloading, gaming, and uninterrupted video chat simultaneously. It also comes with parental control and guest network features.
Asus ZenWiFi AX (XT8)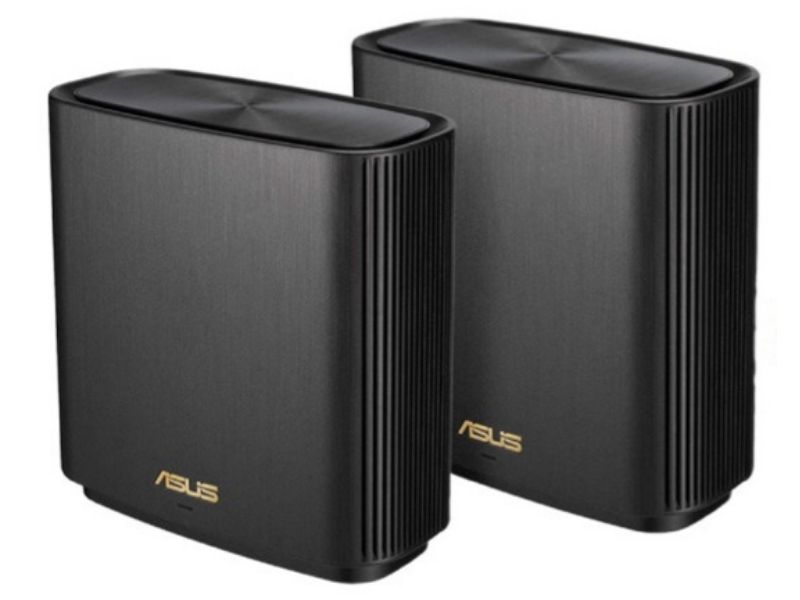 If you want to achieve the fastest internet speed on top of having a robust WiFi connection, look no further than the Asus ZenWiFi AX (XT8). Thanks to the latest WiFi 6 technology, it can deliver up to 2.2 times faster speeds than AC3000 WiFi 5 routers, with Asus even claiming that it is capable of streaming true 8K content.
Setting up the ZenWiFi AX (XT8) is a simple three-step process with the Asus Router mobile app (available on iOS and Android). Included with the system is a free lifetime usage of AiProtection Pro with commercial-grade security and advanced parental controls.
Mercusys Halo S12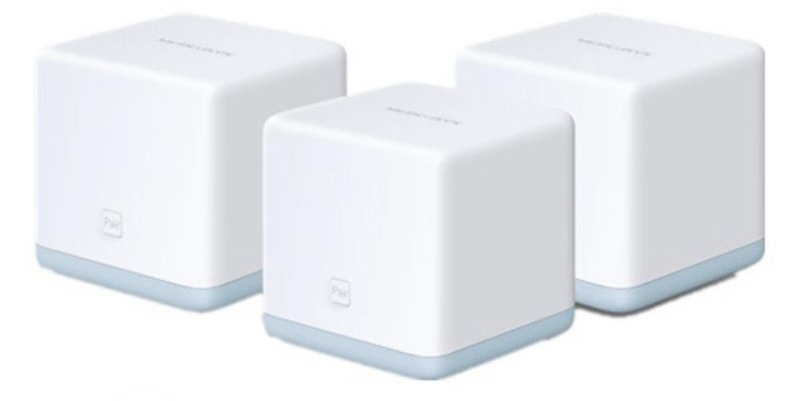 Available in a pack of two and three, the Mercusys Halo S12 can give whole-home blanket coverage of high-speed WiFi for houses up to 2,800 square feet. Like all the others, it works with most major internet service providers (ISP) and modems in Malaysia.
It has all the standard features of the best mesh wifi routers as you would expect, such as hassle-free installation, parental control, and guest network, among others. In addition to those, it will also intelligently assign each connected device to the best WiFi band.
Give Your Home Nothing But The

Best Internet With These Mesh WiFi

Routers

in Malaysia

Anyone facing internet connectivity issues at home can definitely look at these best mesh WiFi routers in Malaysia as the solution. Plus, with more time being spent working and studying at home, it could be one of the most important investments you can make for yourself and your family. To get one at the best prices, be sure to check out our 11.11 Big Sale for the biggest savings! 
Creating a mesh WiFi network at home is great. But it is not the only way to address your internet issues, especially one that concerns speed. For that, we have a few easy tips and tricks to get a faster connection that you can take cues from.
Check out Tech Thursday for 1-day only lowest price, unbeatable deals, and extra 20% Coins Cashback every Thursday!