Like many things Japanese, Japanese snacks are in a league of their own. They're packaged in bright colours and comical graphics while the flavours are anything but ordinary. Certainly, having Japanese snacks is an experience in itself—and thanks to Don Don Donki, you don't have to travel to the Land of the Rising Sun for said experience! Since landing on our shores in 2021, Don Don Donki Malaysia has set up an online store!
What Is Sold In Don Don Donki Malaysia? 
The Japanese discount retailer is famous for its extensive catalogue of goods, ranging from electronics and skincare to food and beverage. It's likely you can find what you want at any Don Don Donki store, whether it's Japan-only Kit Kat flavours or cool Casio watches. Besides, you can also choose from a wide variety of ready-to-eat meals, from takoyaki and fried gyoza to fresh sashimi and sushi rolls. 
Stock Up Your Snack Stash With

Don Don Donki Malaysia's Online

Store
Most of these snacks are exclusive to Don Don Donki, so snag them before they sell out!
Umaibo Corn Snack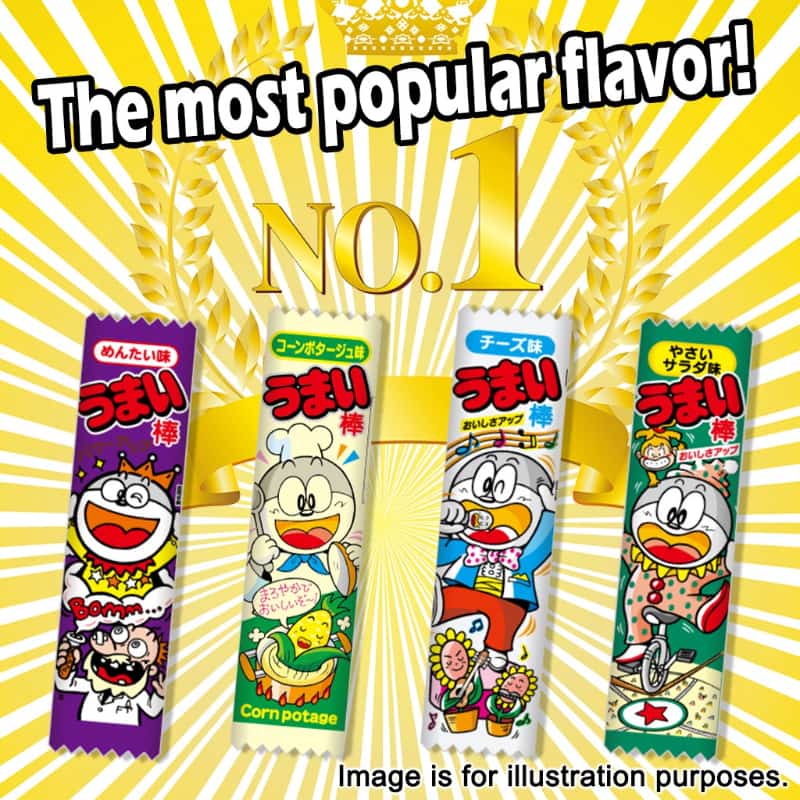 With a name that literally means "delicious stick" in Japanese, Umaibo is a crunchy corn snack that you can get from Don Don Donki Malaysia's online store. Made with puffed corn, it's available in eye-catching flavours from Teriyaki Burger to Beef Tongue Salt. For variety, you can also enjoy Umaibo in milk or sprinkled over rice.
UHA Grape Jelly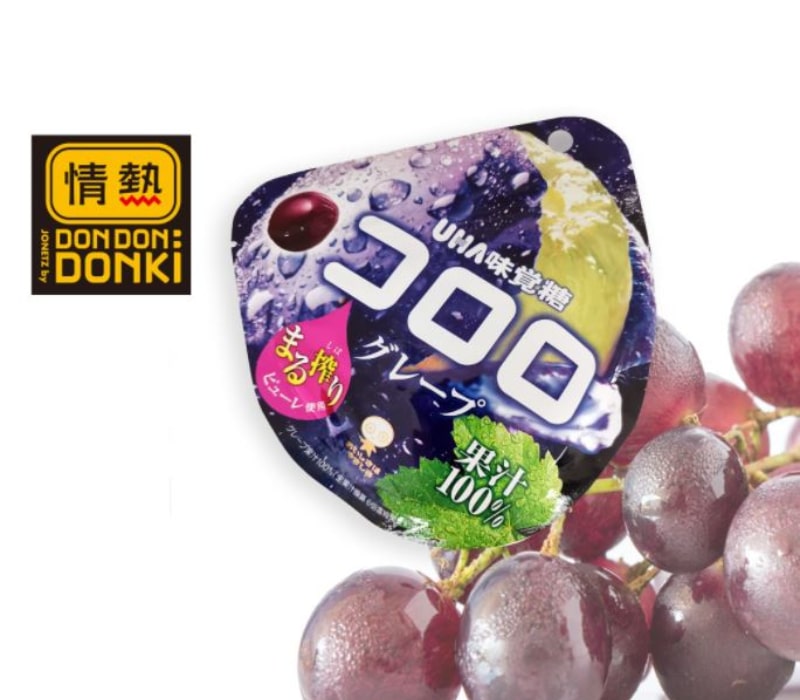 Made with natural grape juice extract, the UHA grape jelly is a Japanese snack suitable for all ages. Ingesting this treat is easy; just peel off the plastic top and slurp the syrup and the jelly in one big gulp. 
Tarami Konjac Pouch Jelly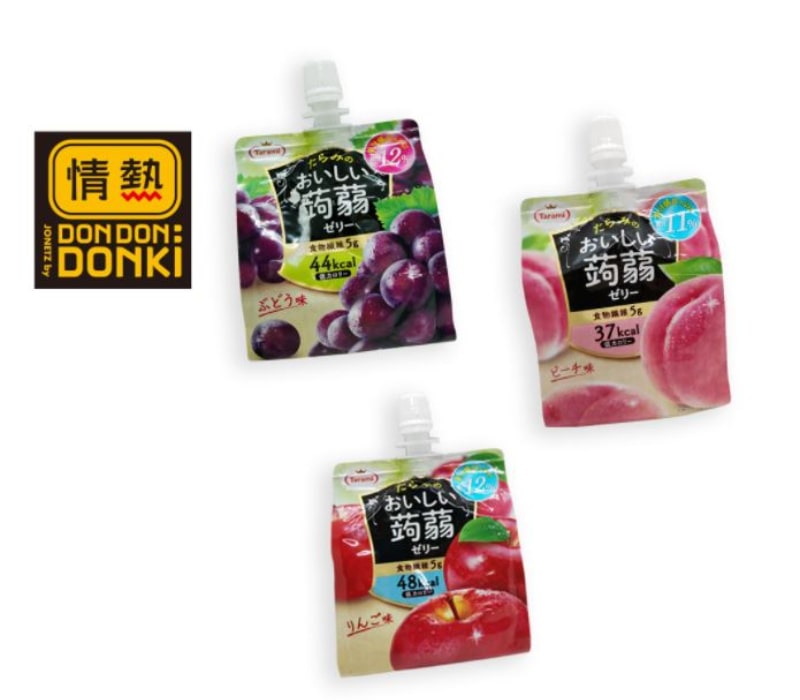 More delectable jellies from Japan! The Tarami Konjac Jelly is a sloppy treat made for snacking on-the-go, sans the extra calories. Compared to regular jelly, Konjac jelly is lower in calories, has higher fibre content, and is packed with essential nutrients. It's available in three flavours: Apple, Grape, and Peach. 
Ito Languly Vanilla Cream Sandwich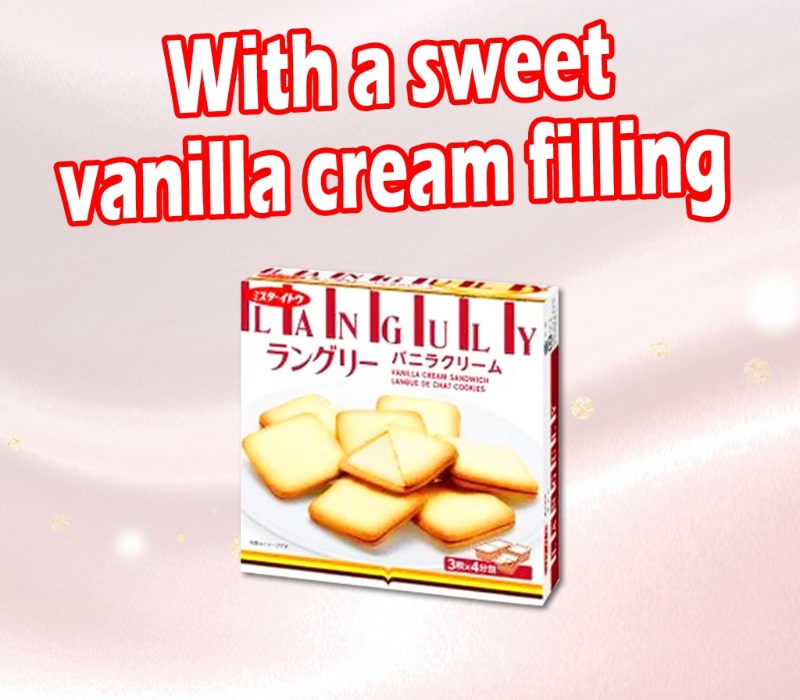 Looking for a crunchy treat for your afternoon tea? Check out the Ito Languly Vanilla Cream Sandwich. It's essentially the vanilla cream biscuit sandwich you know and love, albeit for a few minor differences. It's milkier and slightly sweeter, but heavenly when paired with coffee or tea. 
Morinaga Moonlight Cookie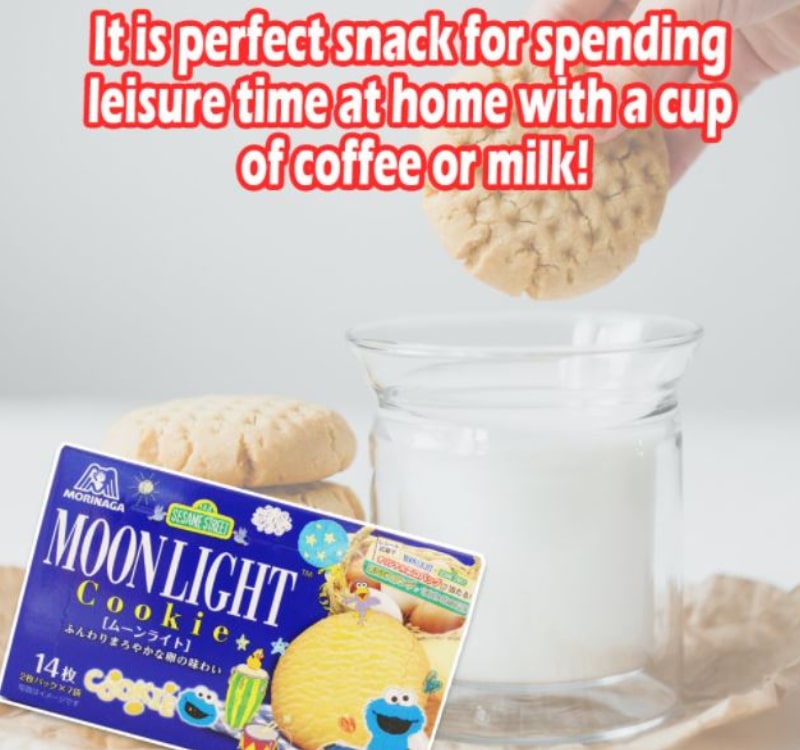 Om nom nom! like Cookie Monster with the Morinaga Moonlight Cookie, a crispy cookie combining the flavours of butter and egg for a unique melt-in-your-mouth experience. The texture is light and dense, and is even more delicious when dunked into milk. 
Jonetsu Kakaku Seasoned Seaweed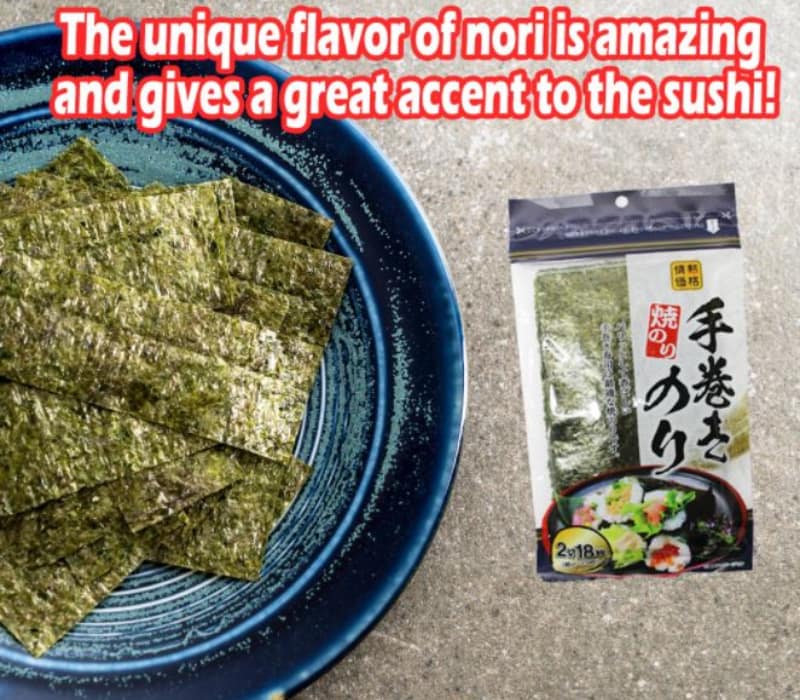 Rich in protein and iodine, the Japanese love snacking on seaweed, which is harvested from all over the country. Through Don Don Donki Malaysia's online store, you too can enjoy seaweed on its own, in miso soup, or over warm rice. 
Pistachio Snack Pack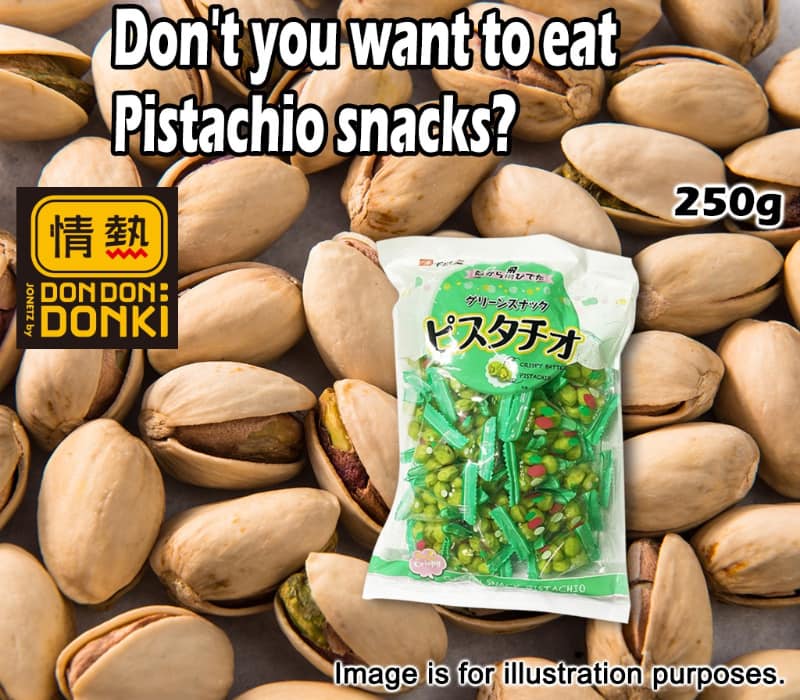 Also known as the "happy nut", pistachio is a colourful and heart-healthy treat packed with protein, fibre, and antioxidants. This huge bag contains smaller packets of pistachio nuts for snappy mid-day snacking or a light supper. 
Cororo Cola Soft Candy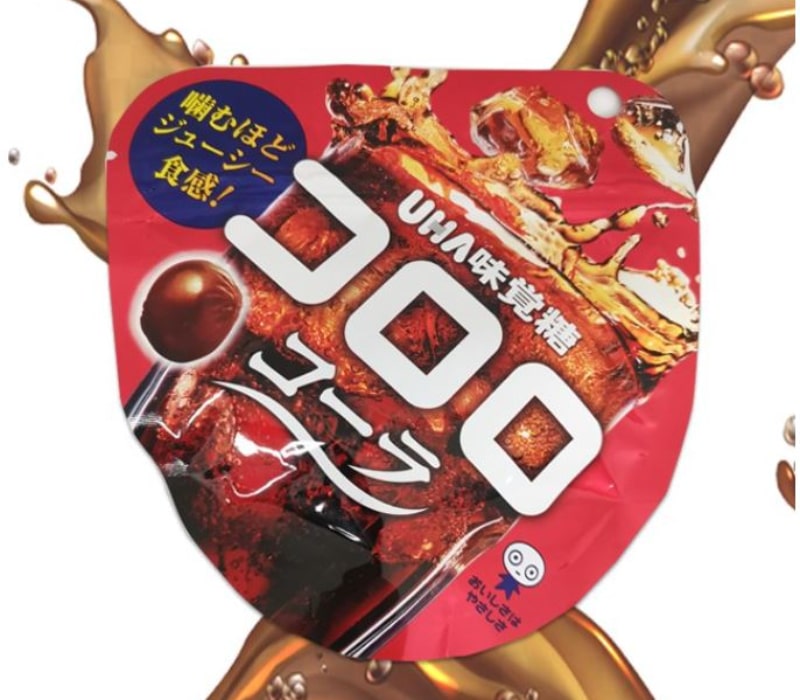 Similar to the tiny heart-shaped candies we grew up eating, these chewy gummies have fizzy soda fillings encased within. 
Iwatsuka Kinako Mochi Rice Crackers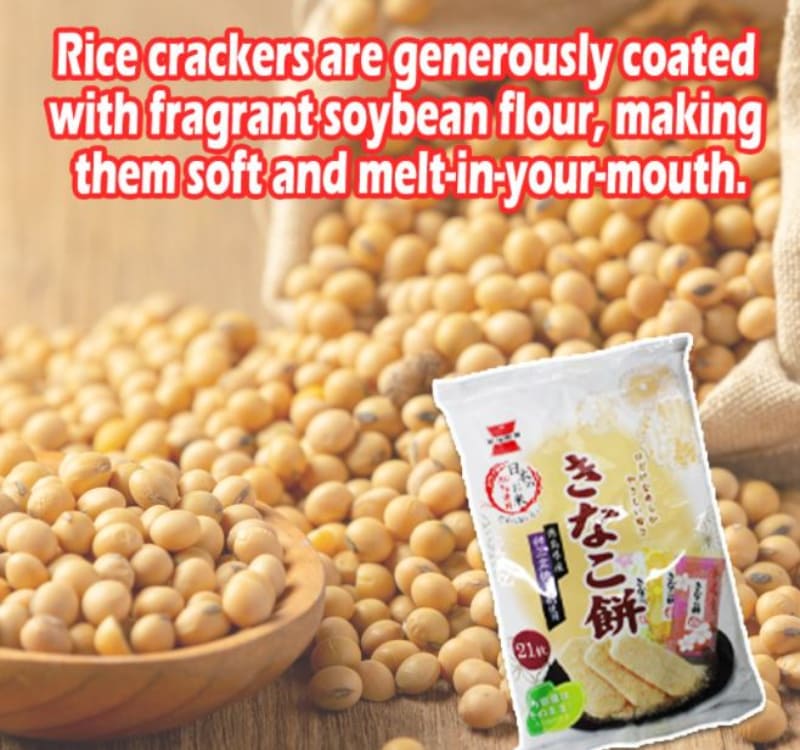 A staple snack to Malaysians young and old, rice crackers are always fun to munch on. This Japanese rendition uses glutinous rice as the base, resulting in a sweeter taste and crunchier texture. 
Mikawayaseika Shrimp Cracker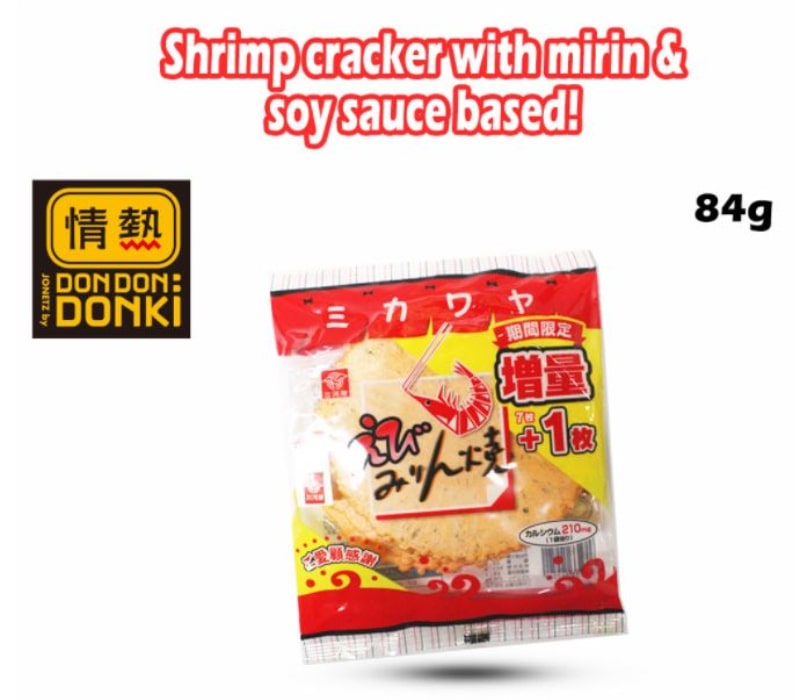 Thanks to the subtle Sweet Sake & Soy Sauce flavour, these shrimp crackers are packed with memorable umami—which is what you should expect from Japanese snacks. 
Kagome Yasaiseikatsu 100 Carrot and Orange Juice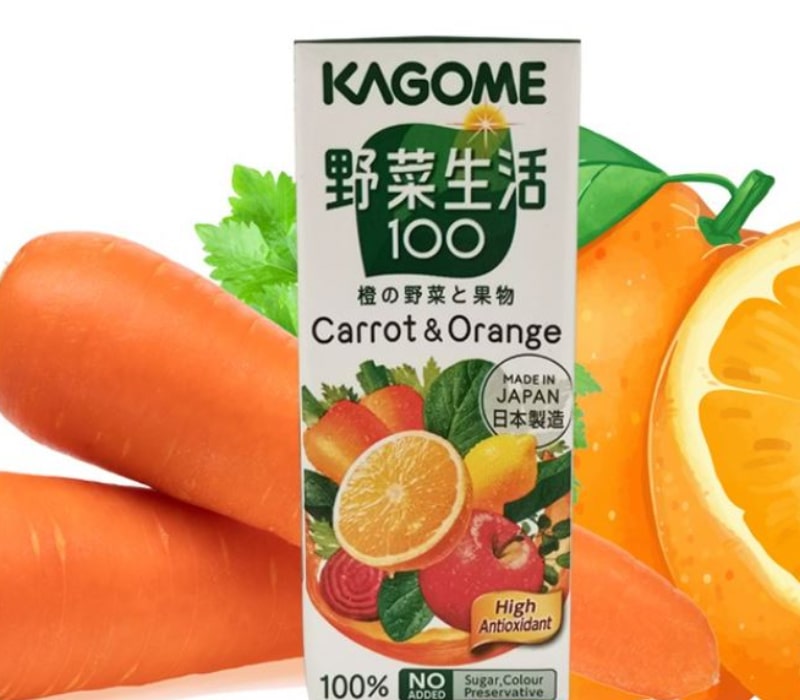 Snacking isn't just about chips and candies! Made with pure fruit and vegetable essence without added sugar and additives, the Kagome Yasaiseikatsu 100 Carrot and Orange Juice is a healthier alternative for days when you're feeling a little guilty for overindulging.
Jonetsu Kakaku Dried Organic Sweet Potato Snacks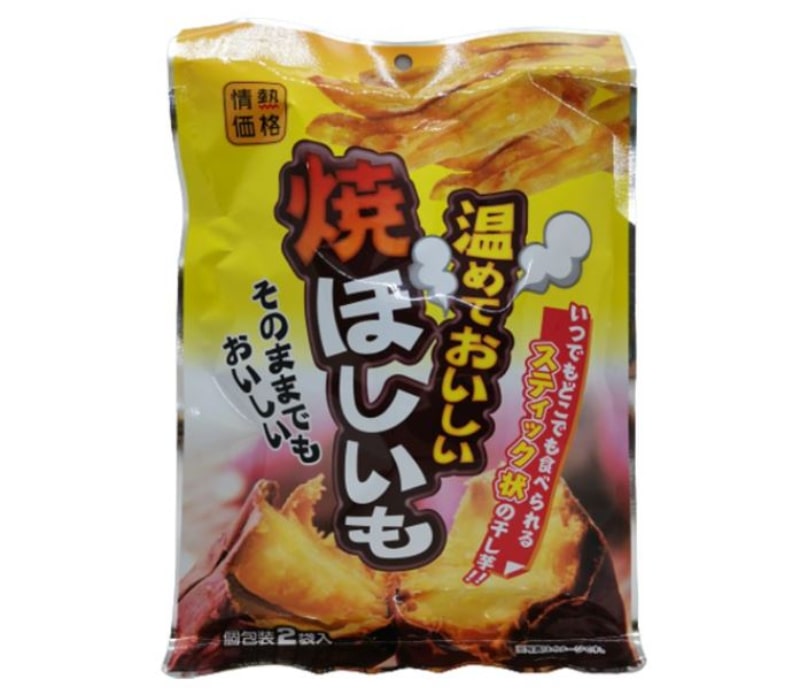 Sweet potatoes have a distinctive taste not found in normal potatoes. They're slightly sweeter with an underlying mellow, starchy flavour that appears in every bite. These vacuum-packed snacks taste exactly like the real thing!
Glico Pejoy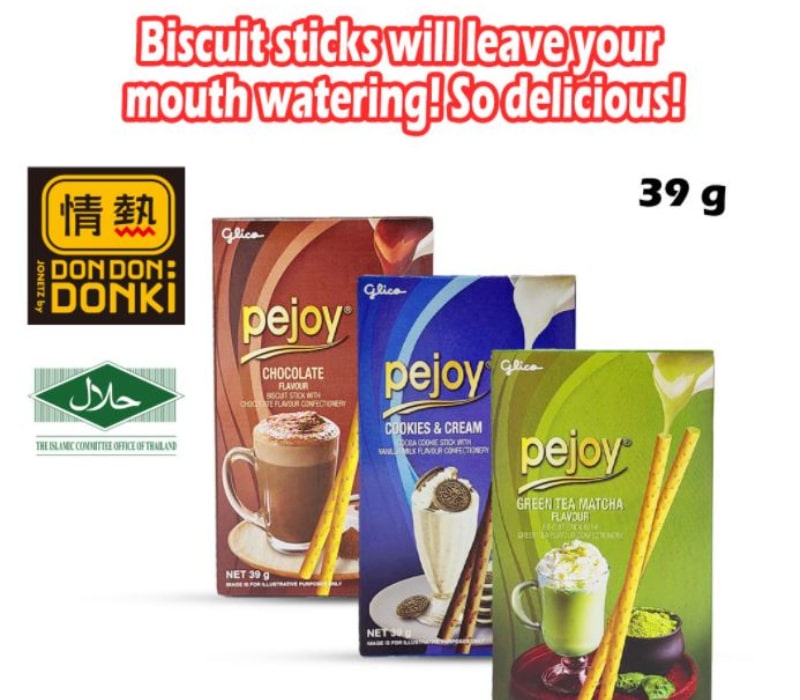 This cult classic Japanese stick snack is popular globally for good reason: It's a crunchy cookie stick, dipped in flavoured icing. Pejoy comes in a plethora of tempting flavours, but the three options available on Don Don Donki Malaysia's online store (Matcha, Cookies & Cream, and Chocolate) are crowd-pleasers. 
Tohato Habanero Potato Chips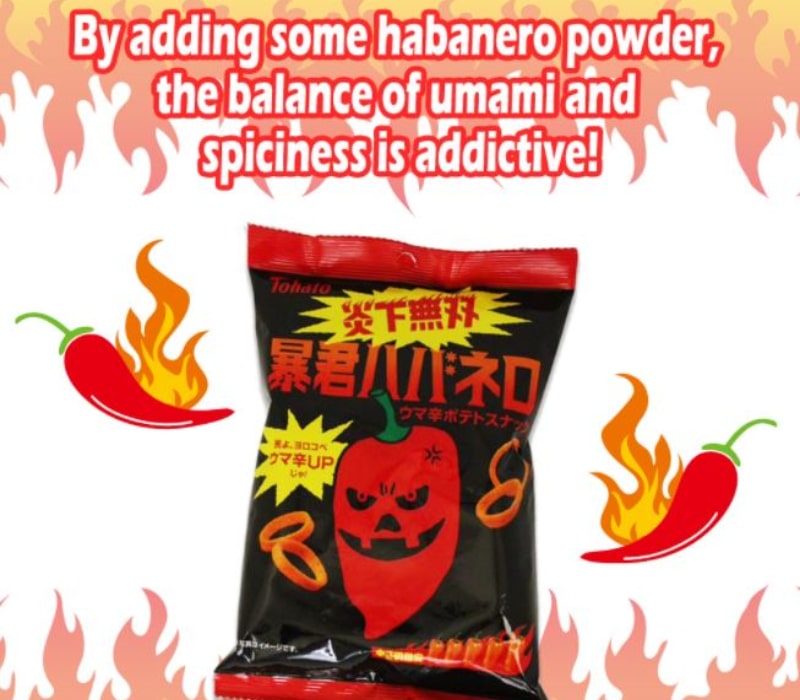 Got the stomach for heat? Then feast on these potato chips laced with a blend of habanero paste and spices. Equal parts tangy and fiery, they're a great snacking companion for a movie night. Don't let the menacing graphic on the package scare you, though. They aren't that spicy. 
DONKI ICHIEI Dorayaki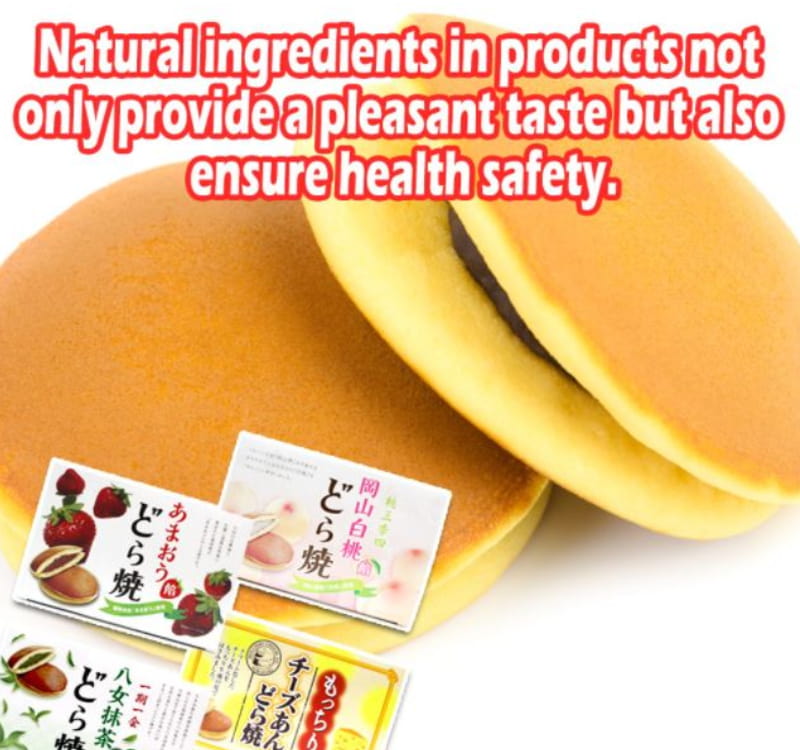 Made famous by the beloved anime series Doraemon, dorayaki is a Japanese confection made up of two miniature pancake-like patties stuffed with fillings. Traditionally, red bean paste is the filling of choice, but there's a variation of options. Here, you'll get to choose between Cream Cheese, Matcha, White Peach, and Strawberry. 
Jonetsu Kakaku Dried Swordtip Squid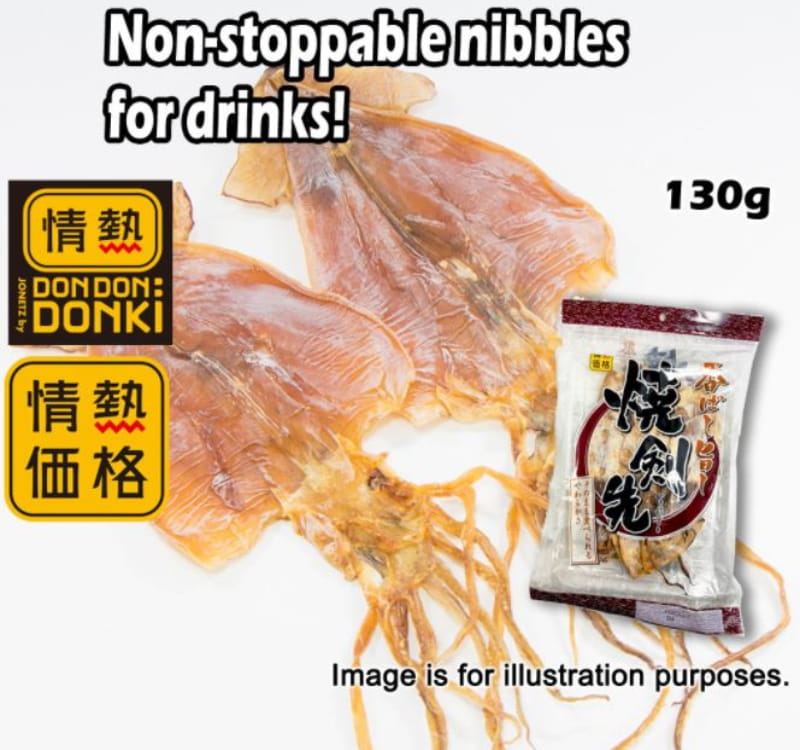 Dried squid is a otsumami, a group of snacks typically eaten as an accompaniment to beer or sake. The dried squid is served into shredded tan crispy strips like regular jerky, but with light seafood savour instead. 
Something for the kids! These Lotte koala chocolate biscuits come in koala-shaped sizes with adorable motifs, which will surely bring a smile to any child's face. They're individually wrapped in convenient packets for quick snacking. 
Jonetsu Kakaku Vegetable Chips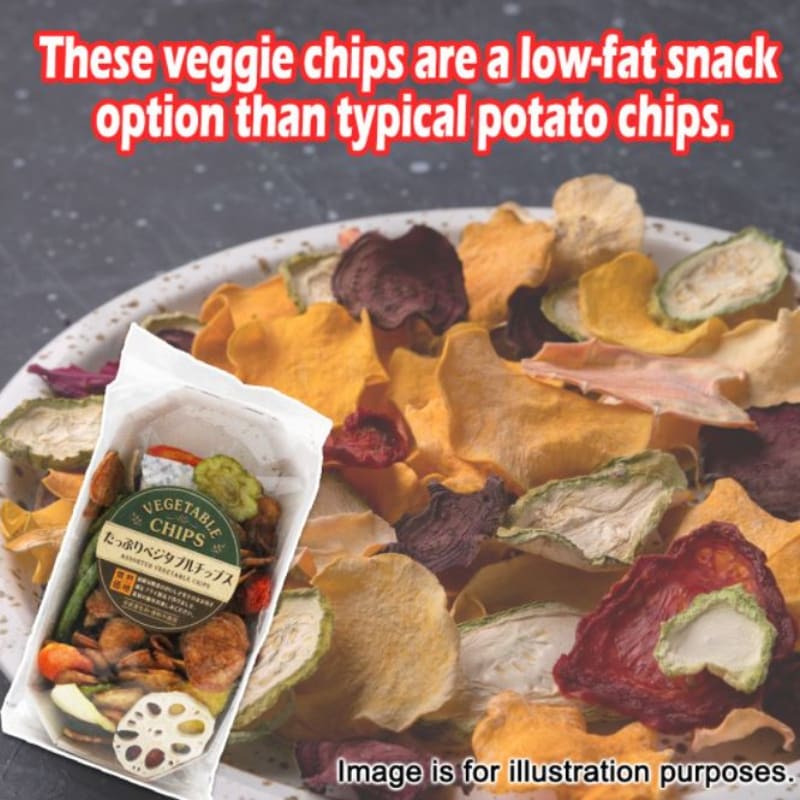 Veggie chips are a thing, and you can get them online from Don Don Donki Malaysia! We know it's not easy to get a full serving of greens into your diet every day. Thankfully, you can get all your required vegetable intake thanks to these tasty, healthy snacks.
Satisfy Your Munchies With The Best

Japanese Snacks

From

Don Don Donki Malaysia's Online

Store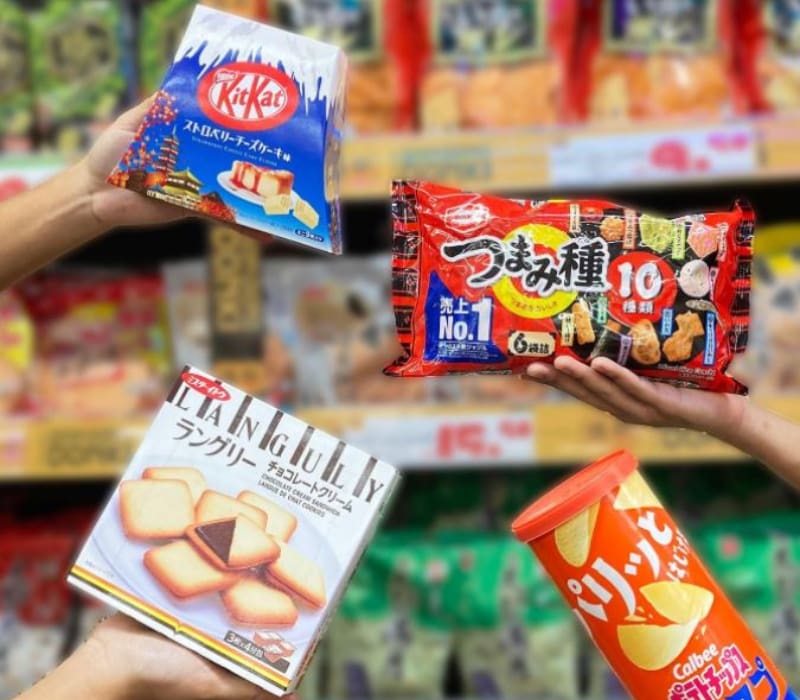 Since buying a one-way ticket to Japan isn't feasible right now, making do with colourful and interesting Japanese snacks may be the second-best option until the Covid-19 situation stabilises. And thanks to Don Don Donki Malaysia's online Shopee store, you can enjoy some of the country's most loveable treats. Prefer to keep it local? Take a trip down memory lane with these childhood snacks Malaysians grew up eating.