So you want to buy a watch? But don't want to pay an arm and a leg? We get it. Not everyone can buy a timepiece that shares the approximate value of a Myvi. Fortunately, there is one brand that has been delivering quality watches at wallet-friendly prices: Casio. With an expansive catalogue of timekeepers, you will find vintage Casio watches to suit every dressing style and personality. Prefer something sturdier? There are vintage G-Shocks too. Sounds good? It's time to take a browse and see what makes you tick. 
Note: One great thing about these Casio watches is that they are unisex, and their versatility lets you dress them up or down with ease.
Tell Time In Style With These

Vintage

Casio Watches In Malaysia

 
Casio A158WA-1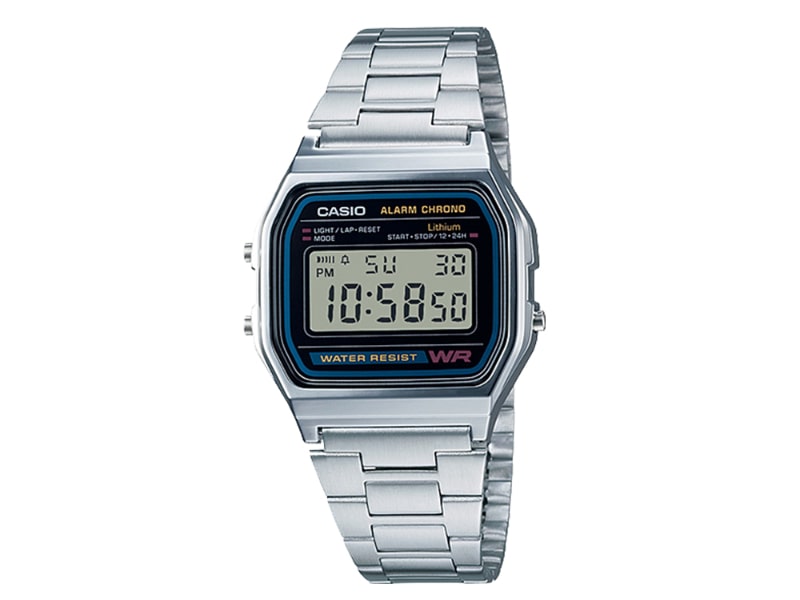 Worn by supermodels and scientists, the A158WA-1 has stood the test of time as a veritable classic that can't be replaced. This vintage Casio watch sports a digital face with all the niceties to keep you on track: calendar, stopwatch, and LED backlight. Meanwhile, the silver stainless steel clasp band is adjustable to fit wrists of all sizes. Overall, it's a solid and subtle timepiece for the masses.
Features: Daily alarm, calendar, resin glass, stainless steel band, LED light
Battery Life: Up to 7 years
Casio F-91W-1S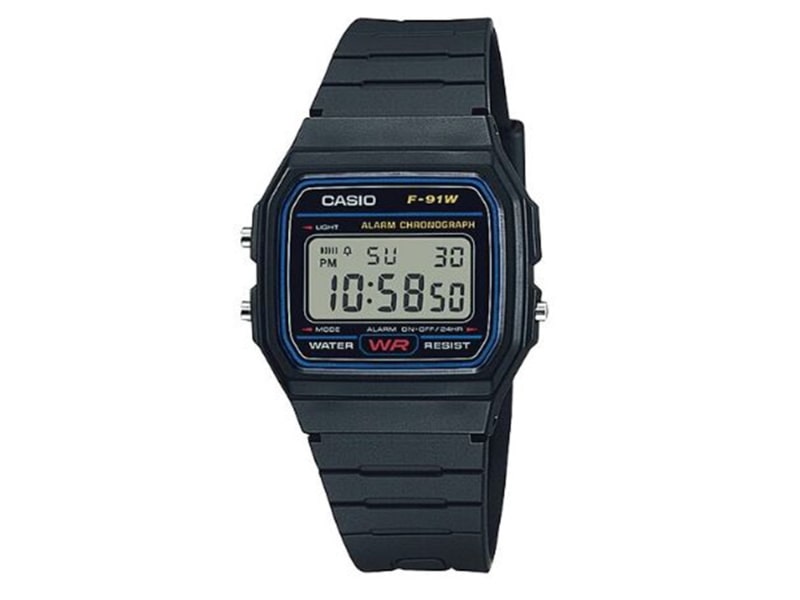 The resin alternative to the A158WA-1, the F-91W-1S is as old school as they come. Sporting a design straight from the '80s, it also features a square-rectangle and water-resistant case. Despite its barebones features, you get a micro-backlight and a battery that lasts at least seven years. At RM80, we'd say this is quite a steal.
Features: Resin band, hourly time signal, 12/24-hour format, 1/100-second stopwatch
Battery Life: Up to 7 years
Casio A168-WG-9W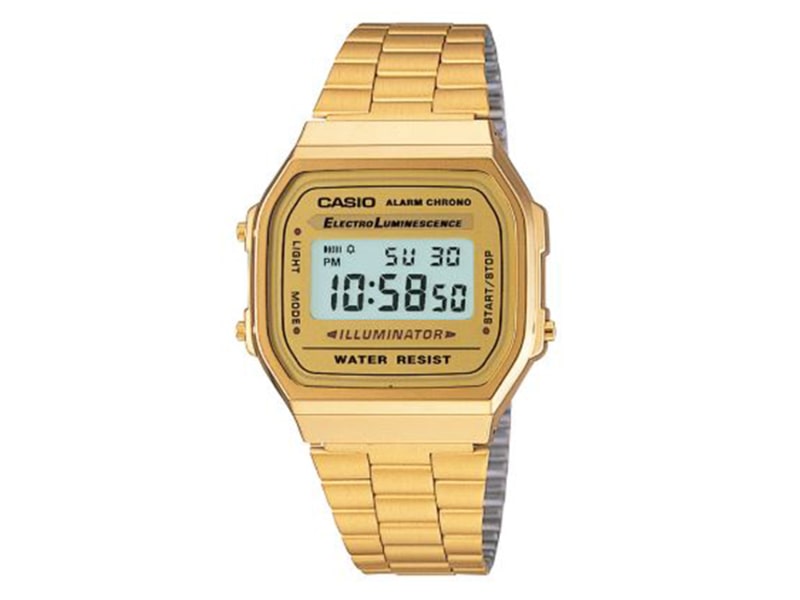 For just a touch of flashiness, pick up the gold A168-WG-9W. Although the vintage Casio watch is gold-plated, it doesn't come off as too flamboyant due to its compact size. Beyond the paint job, there's a clear digital display for you to stay on time, all the time. 
Features: Resin case, water-resistant, 12/24-hour format, stainless steel band
Battery Life: Up to 7 years
Casio CA53W-1Z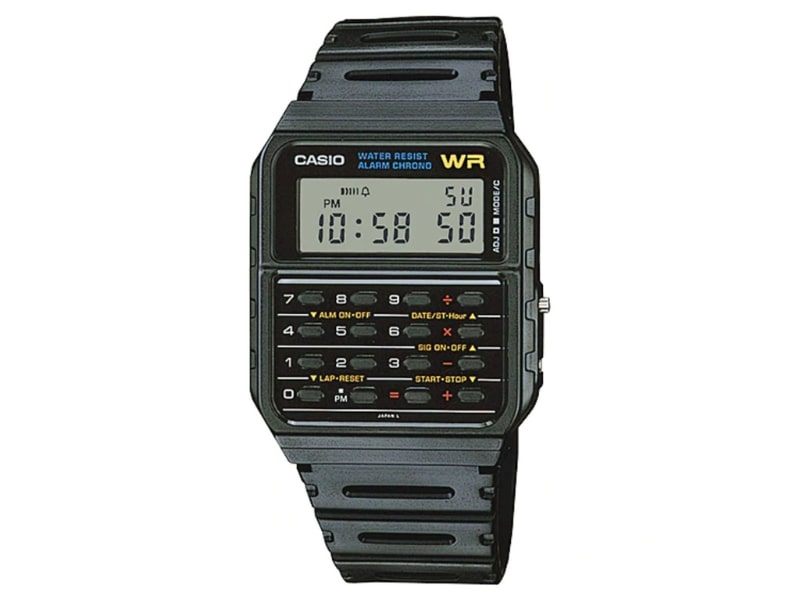 Made famous by Marty McFly from Back To The Future, the CA53W-1Z is charmingly geeky because it does more than tell time—it's also a working calculator! Yes, we know some of you have tried sneaking this bad boy under your shirt sleeve to math tests. While the proliferation of smartphones has made this vintage Casio watch and its features "obsolete", it's still one heck of a look.  
Features: Digital calculator, 1/100-second stopwatch, resin band, daily alarm
Battery Life: Up to 5 years
Casio AE1200-WHD-1A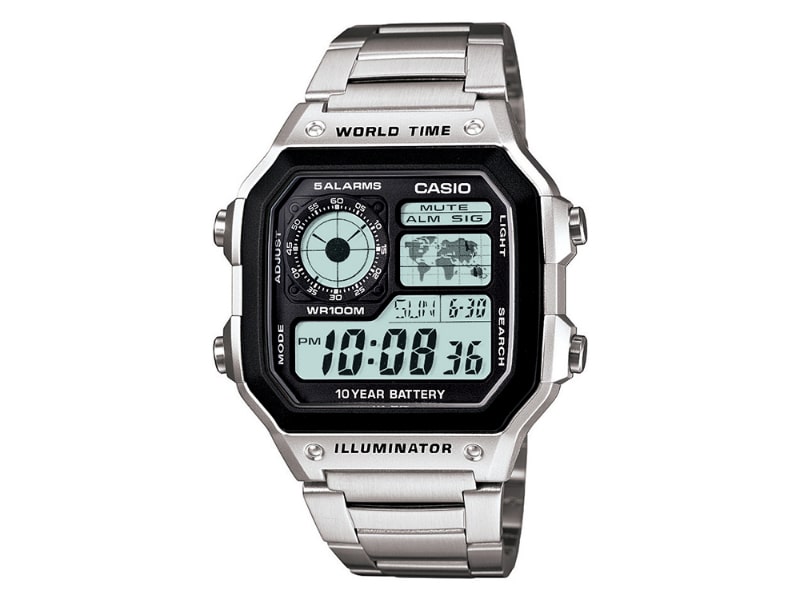 Nicknamed "Casio Royale" for its close resemblance to the timepiece worn by Roger Moore's James Bond in Octopussy, the silver AE1200-WHD-1A combines class and utility in a hardy shell that rivals any vintage G-Shock. In addition to a handy backlight, a stopwatch, and timer functions, you hold the world in your hands—with access to timezones in 48 cities, including London and New York. 
Features: Timezones across 48 cities worldwide, countdown timer, LED afterglow, daily alarm
Battery Life: Up to 10 years
Casio MQ-24-7B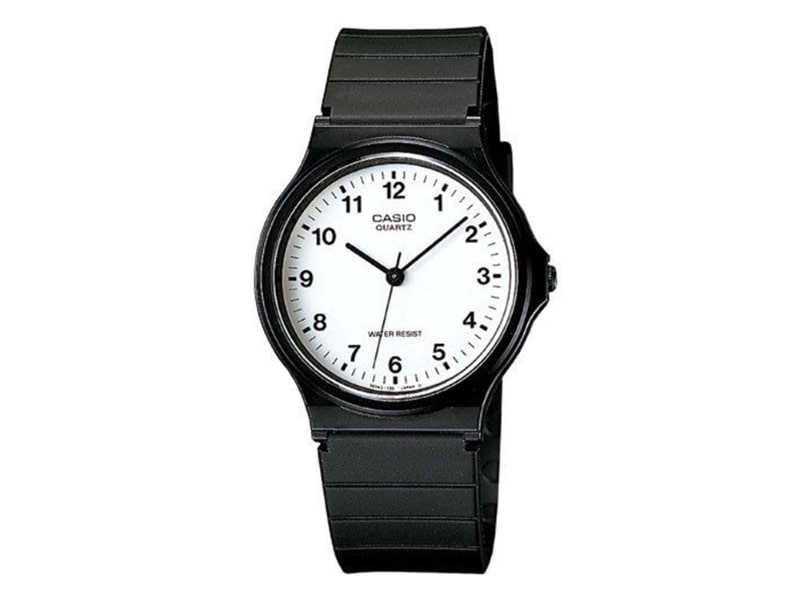 Elegant and understated, the MQ-24-7B can easily pass off as a dress watch for a glamorous event. Plus, its small stature is perfect as a women's watch. It uses quartz movement on an intelligible analogue display, with a round dial that orbits 24-hour time around the border. Elsewhere, a clean resin band with buckle closure secures it snugly on your wrist. And at 45g, this vintage Casio watch will feel almost weightless. 
Features: Resin glass and band, water-resistant, analogue timekeeping
Battery Life: Up to 3 years
Get Tough With These Stocky

Vintage

Casio

G-Shock Watches

In Malaysia
Casio G-Shock DW-5600E-1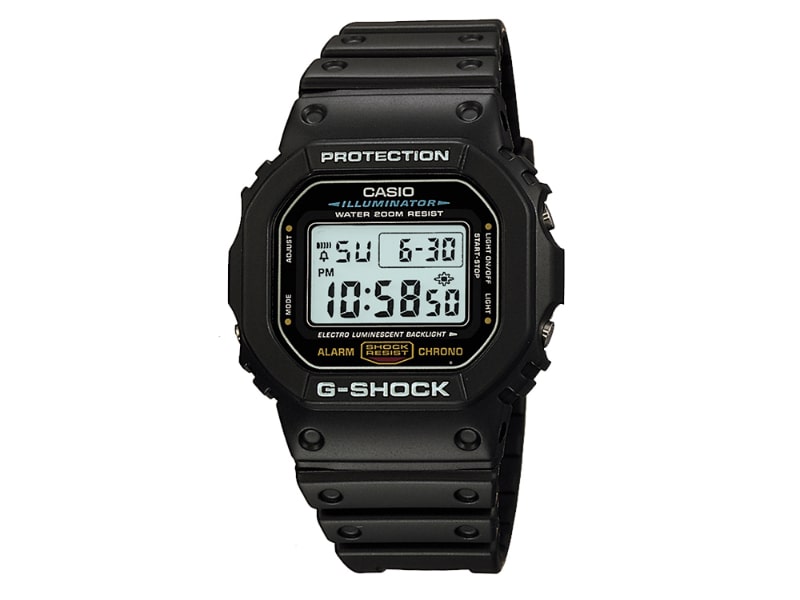 Any list of the vintage G-Shocks has to start with the DW-5600E-1. It sports the iconic square design and comes with a plethora of utilitarian features that make it such a durable companion. It remains a best-selling men's watch because of the clean and simple design, which is a far cry from some of the busier models today.
Features: Shock-resistant, luminescent backlight, countdown timer, multi-function alarm, mineral glass
Battery Life: Up to 2 years
Casio G-Shock DW-9052-1V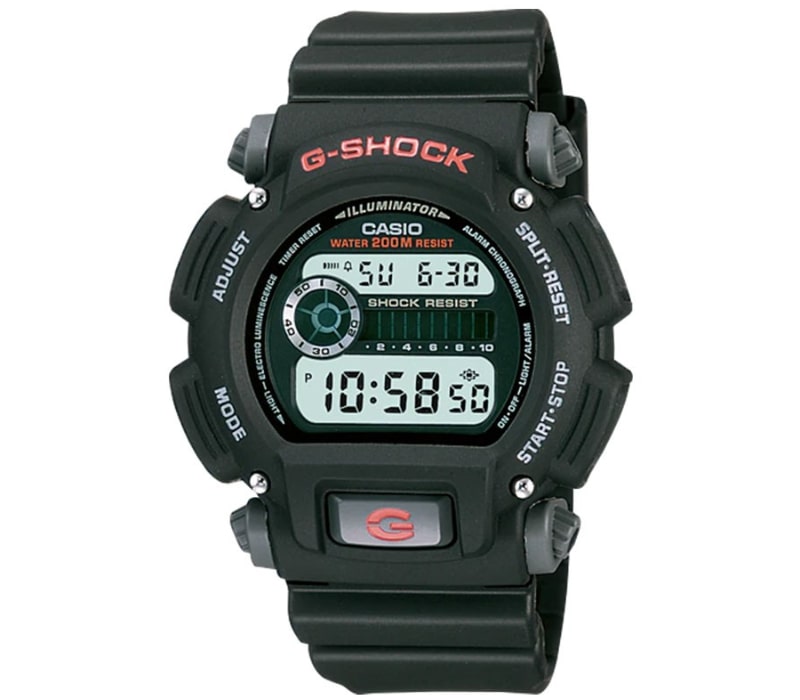 Aside from the square DW-5600E-1, this is another recognisable G-Shock look that continues to be popular among police officers, handymen, and other professionals. The DW-9052-1V has spawned many one-off renditions, but the classic black and red colour combo is a timeless look that won't go out of style anytime soon. 
Features: Mineral glass, luminescent backlight, countdown alarm, 1/100-second stopwatch
Battery Life: Up to 2 years
Casio G-Shock DW-5600BB-1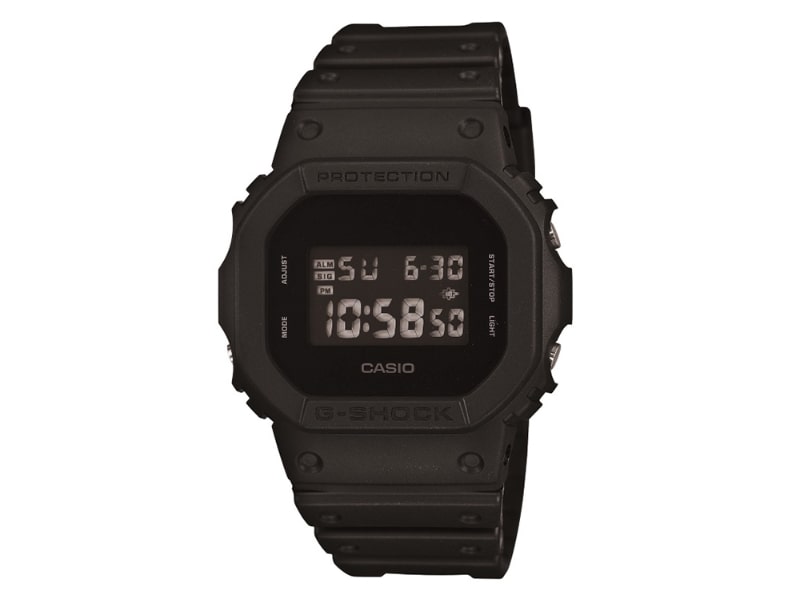 If black is your go-to colour, then the DW-5600BB-1 is a no-brainer. Straying away from the funkier colourways the series is known for, this G-Shock is blacked out everywhere—except for the light grey digital dial. This makes it one of the sleeker G-Shocks, which you'll have no problem pairing with a suit for an evening of wine and dine. 
Features: Resin band, shock-resistant, mineral glass, multi-function alarm
Battery Life: Up to 2 years
Casio G-Shock Mudman G-9000-1V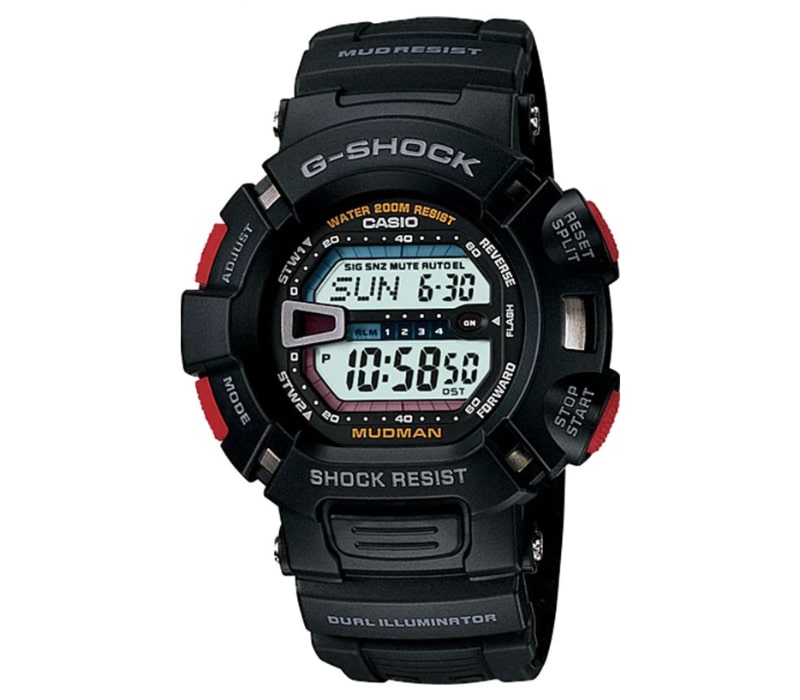 Meant to sustain the harshest conditions, the Mudman G-9000-1V is part of Casio's "Master Of G". Per the name "Mudman", the rugged watch is synonymous with toughness as extra layers of protection shield it from natural elements. In terms of vintage G-Shocks, this is as hardy as they come. 
Features: Resin band, low-temperature resistant (-20°C), shock-resistant, timezones across 48 cities worldwide
Battery Life: Up to 3 years
Casio G-Shock GD-400-9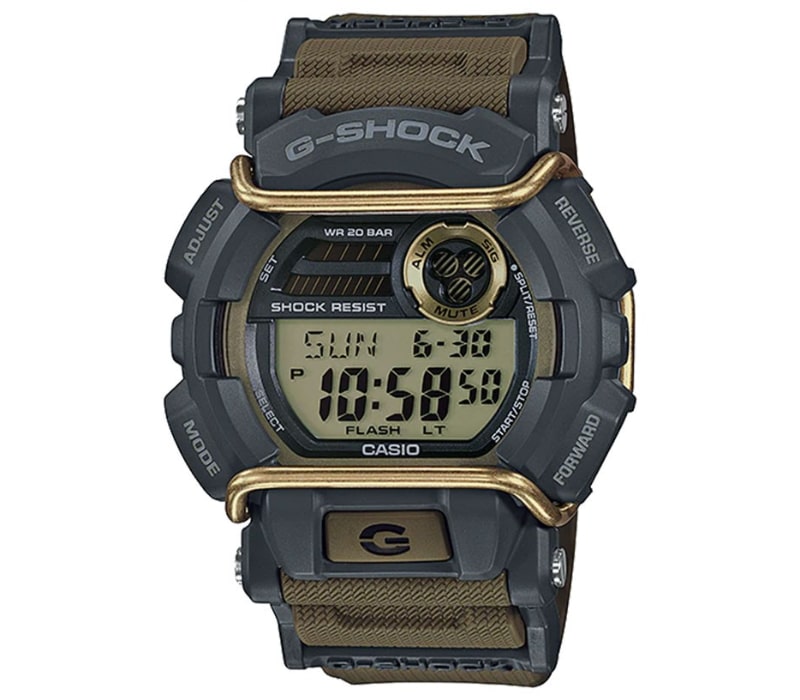 Go through the battles of life with this hard-wearing military watch. It comes with protective bullbars, a dark green resin strap, and a mineral glass that doesn't break easily. Skaters and bikers especially love the GD-400-9 because no matter how they beat the crap out of the watch, it just won't die. 
Features: Resin band, mineral glass, LED backlight, timezones across 48 cities worldwide, 1/100-second stopwatch
Battery Life: Up to 3 years
Buy These

Vintage Casio Watches

In

Malaysia

That Are Equal Parts Timeless And Tough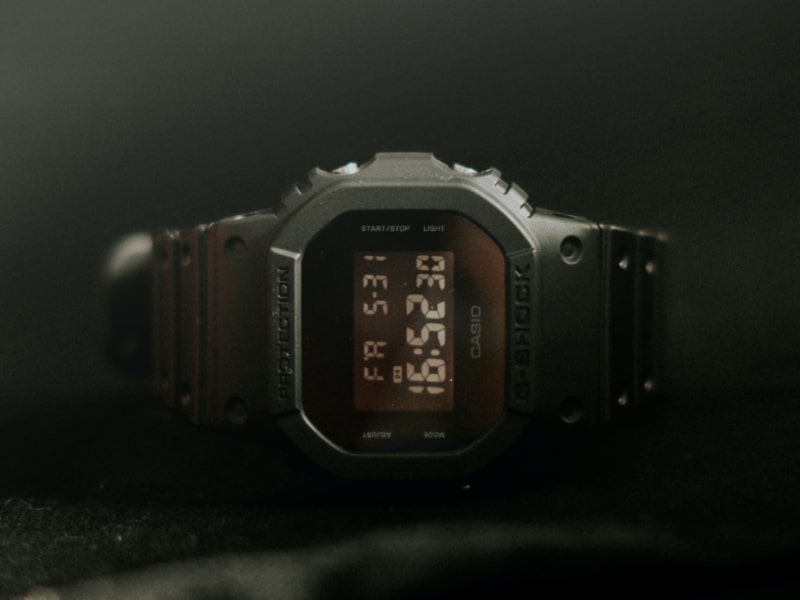 Whether you are a casual wearer or a serious collector, you can't deny Casio's cultural significance. From boardroom-sitting Fortune 500 executives to the hipster barista making your coffee, everyone has had a brush with the legacy brand's timepieces. And some still religiously wear them today! So, whether you're looking to buy a vintage Casio watch for yourself or as a gift to a loved one, the choices are plenty and you'll certainly find one that fits. 
Prefer your watches to do more than tell time? Check out these functional wearables that monitor blood oxygen levels, among other useful health-related features.