We all strive to get that enviable, kissable pout—but for those with dry lips, the quest can seem almost impossible. On milder days, you're dealing with flakiness and peeling; on worse days, you might experience redness or bleed to the point of discomfort. The good news is that there are plenty of lip products that can help you cure chapped lips. But before we get into our round-up of the best lip balms, let's quickly take a look at some of the factors that can cause dry lips. 
What

Causes Dry Lips?
Dehydration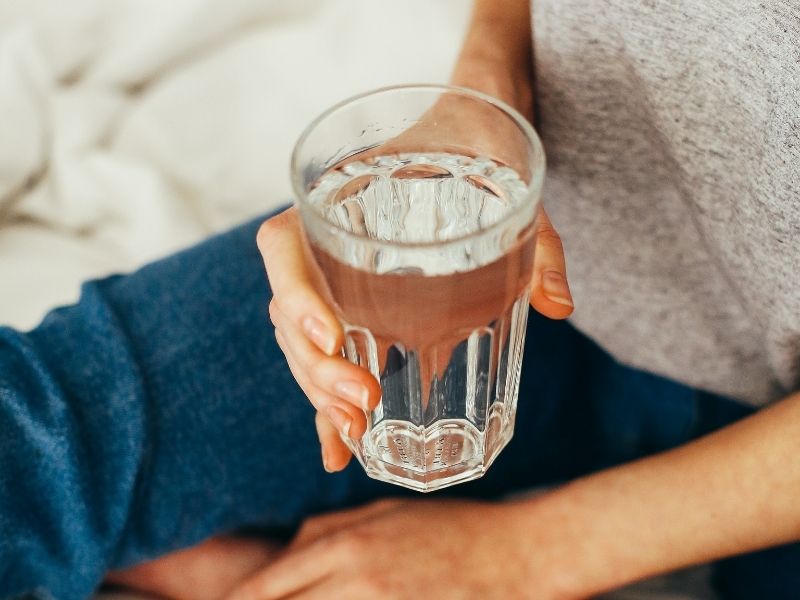 This is one of the most common causes of dry lips. The thing about lips is that they don't have oil glands unlike other parts of the skin. Hence, this reason makes them more prone to drying. And to hydrate your cells when you're dehydrated, your body begins to pull water from other parts of your body in search of moisture. So you know the drill—time to combat dehydration and up your water intake. There's no one specific number to follow because drinking eight cups per day doesn't apply to everyone. Instead, it's better to listen to your body and drink till you don't feel thirsty.
Sun Damage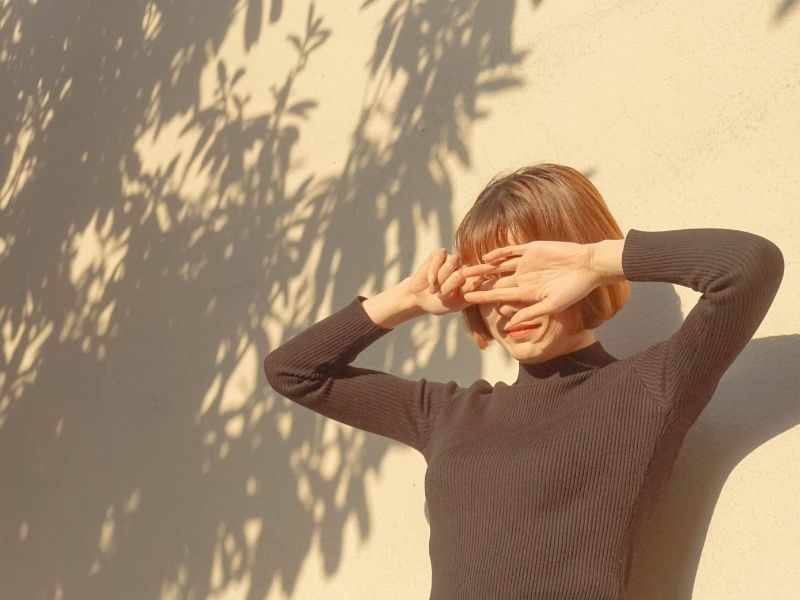 Think the sun's harmful UV rays do not affect your lips? Think again, because sunburns can also make your lips dry and damaged just as much as your skin. In the worst-case scenario, prolonged exposure to the sun might also result in actinic keratoses. And while these rough, scaly patches or bumps are not always dangerous, they can become cancerous. If you suspect that you have actinic keratoses, make sure you get professional help and see a doctor to monitor any new skin changes. Thus, it's the reason why applying sunscreen is so important as well.
Related: The Best Sunscreens For Your Face, According To Skin Type
Licking Your Lips 
It's second nature to lick our lips whenever they feel dry. However, did you know that this habit is another main cause of dry lips? This is because our saliva holds digestive enzymes that wear down the skin, making them more exposed to dry air. Sure, saliva can add moisture to the lips, but it's temporary and eventually evaporates, leaving your lips drier than before. 
Still not convinced? Well, licking your lips can also potentially lead to a chronic condition called dermatitis. In layman's terms, it's used to refer to various types of skin inflammation. But, trust us, we get it, bad habits are hard to break. Thankfully, there are many different ways to prevent yourself from licking your lips, and applying the right lip balm is one of them!
Best Lip Balms

& T

reatments

For Dry Lips
Bes

t Tinted

Lip Balm

: HYGR Natural Tinted Lip Balm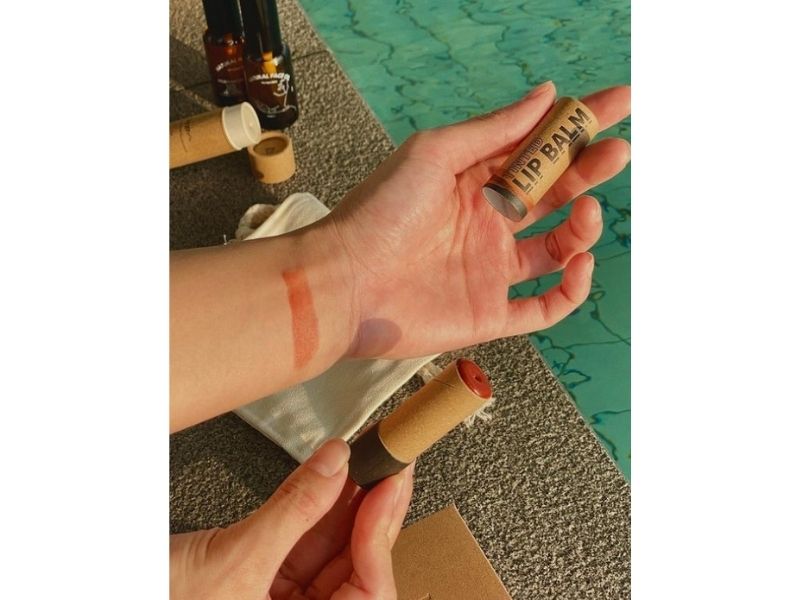 This local Malaysian product went viral on TikTok earlier this year and for good reason. Made with 100% natural ingredients, this tinted lip balm soothes dry lips without the use of harsh chemicals, parabens, and preservatives. The best part? It's also multifunctional and can be used on the eyes, cheeks, and lips for an everyday monochromatic makeup look. 
Best Lip Balm

With SPF: Paula's Choice Lipscreen SPF 50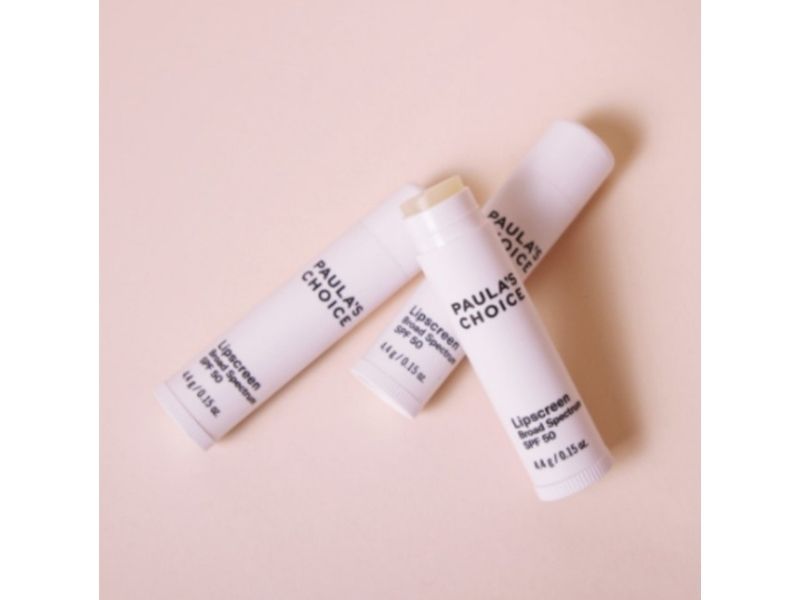 For maximum lip protection against the blazing sun, this Paula's Choice lip balm for dry lips does it best. It contains SPF 50 broad-spectrum protection (higher than most SPF lip balms) that protects your pout against sun rays while restoring moisture to the lips. Plus, it also decreases the risk of skin cancer and prevents premature ageing caused by sun damage. Its gentle, non-irritating, and fragrance-free formula is incredibly long-lasting and works well for all skin types. 
Best

Korean

Lip Balm

: Etude House Cherry Sweet Color Lip Balm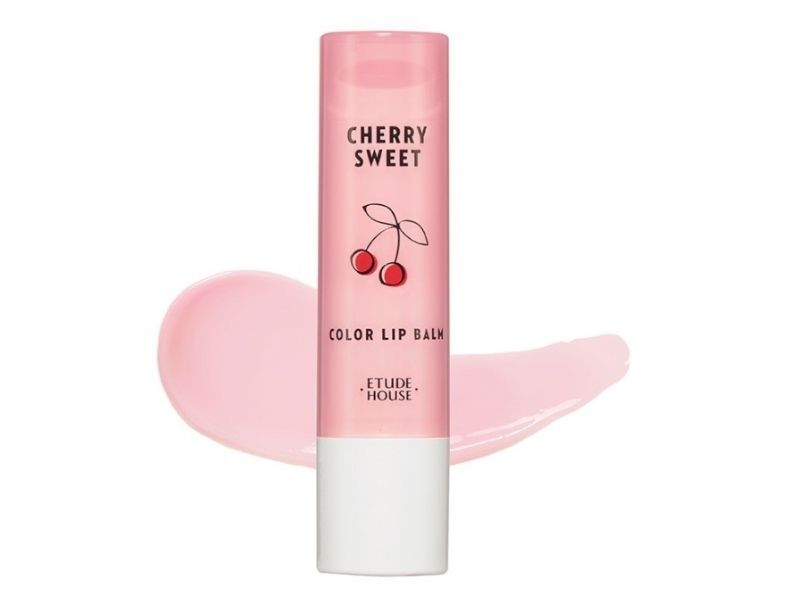 Want to emulate your favourite K-pop idol's juicy makeup? Etude House's lip balm lends the perfect finishing touch to your pout. It has a vibrant glossy shimmer with just a hint of glitter—great for adding a flattering pop of colour to your lips while giving them a healthy glow. 
Best Lip Balm

For Dry

, Sensitive

Lips

: Eucerin Lip Active Balm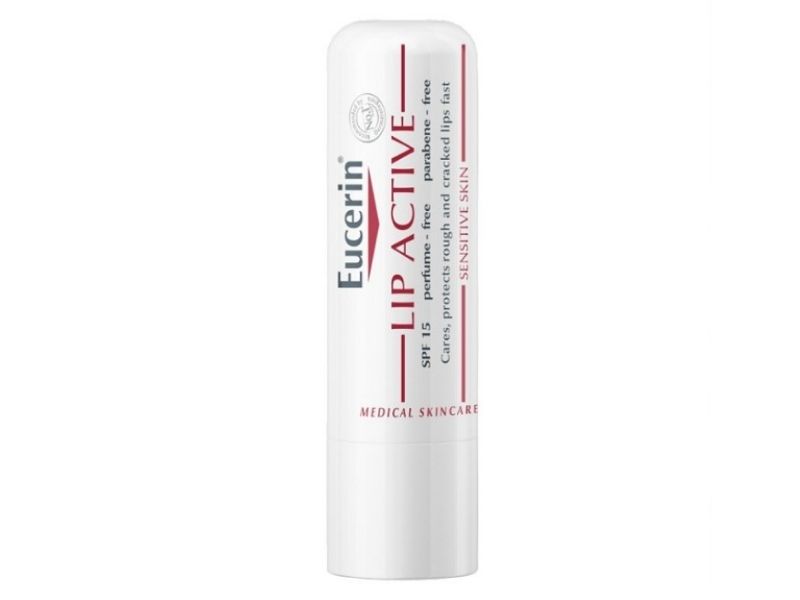 If you have dry and sensitive lips, the Eucerin Lip Active Balm is for you. It's not only fragrance-free, but it also contains dexpanthenol and vitamin E. Together, these ingredients help to boost skin regeneration, repair cracked lips, reduce inflammation, and defend against free radicals that cause oxidative stress. 
Best

Drugstore

: Nivea Original Care Caring Lip Balm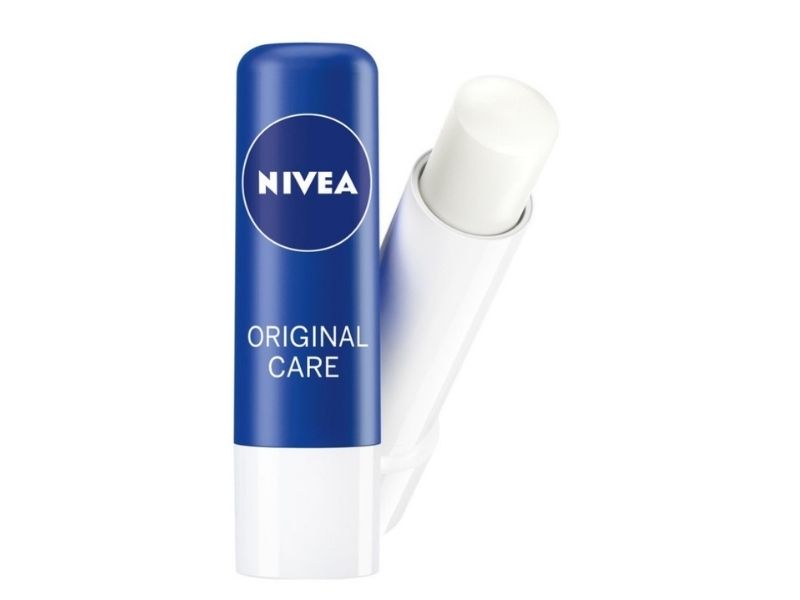 Looking for the best drugstore lip balm for dry lips? Nivea's Original Care Caring Lip Balm ticks all the right boxes. Made with avocado oil, jojoba oil, and shea butter in a weightless texture, it prevents moisture loss and keeps your lips nourished for 12 hours long. 
Best Lip Mask

Treatment For Dry Lips

: Laneige Lip Sleeping Mask Berry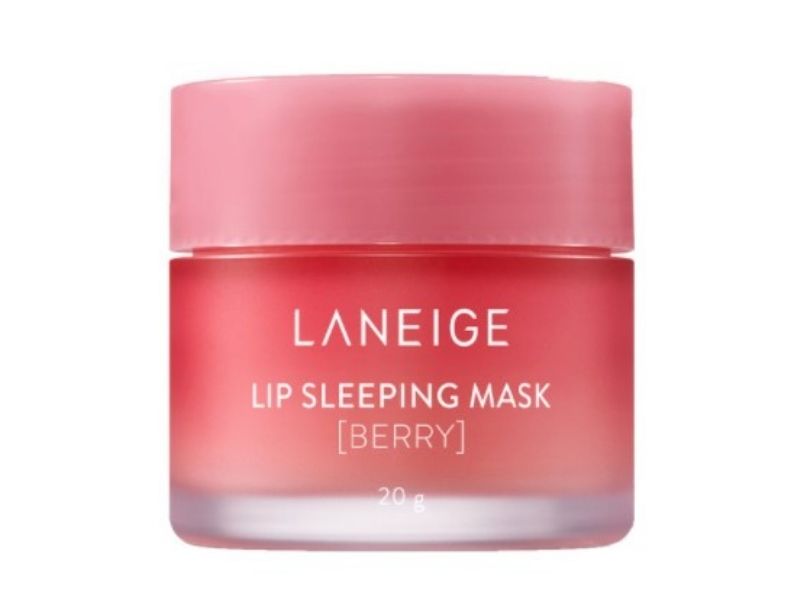 Ever dreamt about waking up with silky-smooth and crusty-free lips? That's now made possible with Laneige's cult-favourite Berry Lip Sleeping Mask! With its Berry Mix Complex and Moisture Wrap Technology, you can say goodbye to flakiness and hello to smooth and supple puckers in the morning. 
Related: From Skincare To Makeup, These Are Laneige's 9 Most-Loved Products Of All Time
Best Lip Scrub

Treatment For Dry Lips

: Dior Addict Lip Sugar Scrub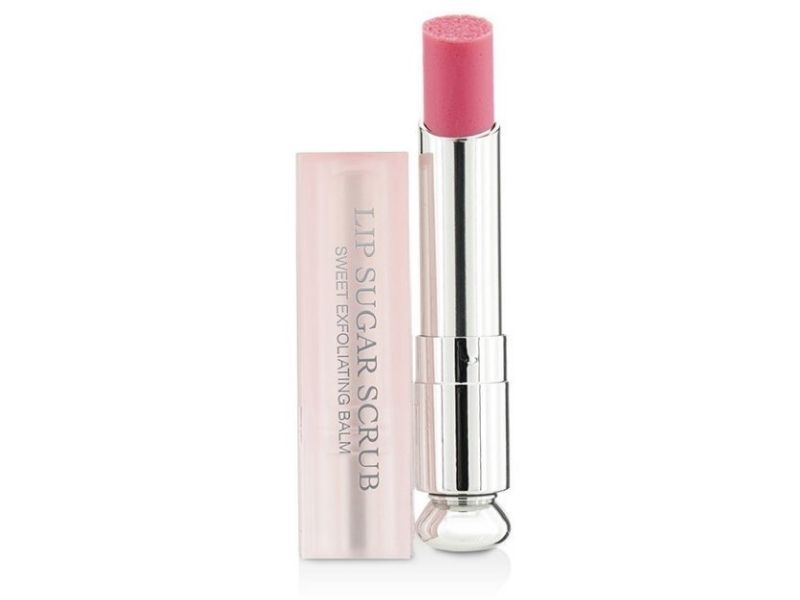 If you don't mind splurging on a lip scrub, the Dior Addict Lip Sugar Scrub is definitely worth the investment. Combining both a lip balm and a lip scrub, this 2-in-1 product contains sugar granules for a gentle exfoliation before they melt into a creamy texture with a glossy finish. 
Maintain Moist & Smooth Puckers With The

Best Lip Balms For

Dry Lips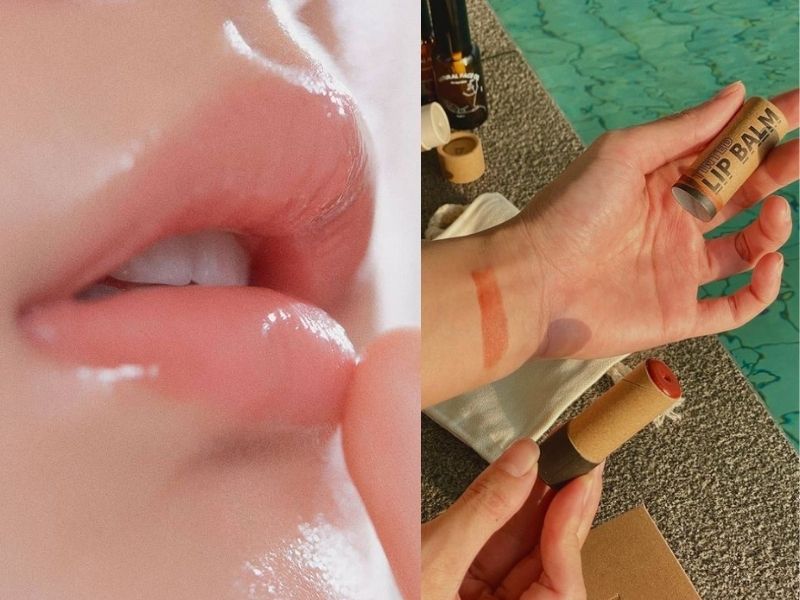 So now that you know what causes dry lips, remember to always stay hydrated and give your lips some TLC with these best lip balms! After all, we always need to have a proper skincare routine for our makeup to glide on smoothly. The same goes for our lips. Then, once you've treated your lips with the right lip scrubs and masks, layer on a Korean lip tint for an effortless pout.