Whenever we see or hear the word IKEA, our minds immediately conjure up images of aesthetic pieces of furniture, labyrinth giant stores, and… meatballs. Soon, the same word might spark excitement among the gaming crowds—all thanks to the Swedish giant's latest venture. If you haven't caught wind of the news yet, IKEA is bringing in a new set of gaming-themed furniture and accessories to our shores. Want to know more about IKEA gaming desk, IKEA gaming chair and a whole lot of other gaming stuff? Pause your game for a sec and read on!
What Is The IKEA Gaming Range?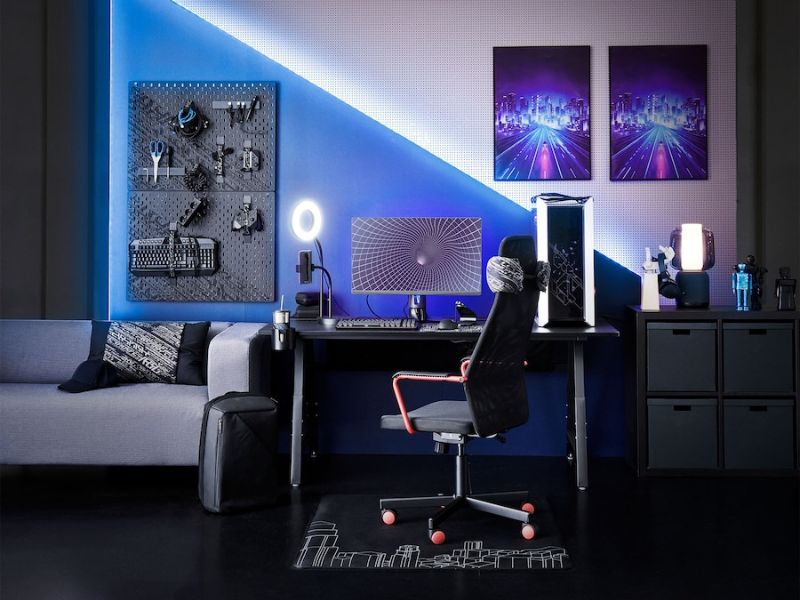 Back in February 2021, IKEA announced that it had partnered up with Asus' gaming sub-brand, Republic of Gamers (ROG), for a set of new furniture and accessories made specifically for gamers. They combine high-performance, great ergonomics, and sharp looks that will elevate any gaming room setup.
The IKEA X ROG range was initially launched in China earlier this year, followed by Japan in May and the rest of the world beginning October. IKEA will debut its gaming chairs, gaming desks and the rest of the highly-anticipated products here in Malaysia this month. Finally!
Below, we highlight some of the furniture and accessories that gamers should definitely set their eyes on (and offer some alternatives as well).
IKEA X ROG

Gaming Furniture And Accessories Worth Checking Out
IKEA Gaming Desks
Why settle for an ordinary desk when you can have a height-adjustable desk for improved posture? The IKEA UPPSPEL gaming desk is large, sturdy, and versatile in that you can adjust its height effortlessly with just some button presses. If that's out of your reach price-wise, you can take a look at the more affordable IKEA UTESPELARE gaming desk instead, which replaces a motorised system with screws to set the height manually.
Now, to pair it with an IKEA gaming chair!
Alternative options:
Athena Motorised Height Adjustable Gaming Desk
GTGAMEZ 4FT Z Series Gaming Desk
IKEA Gaming Chairs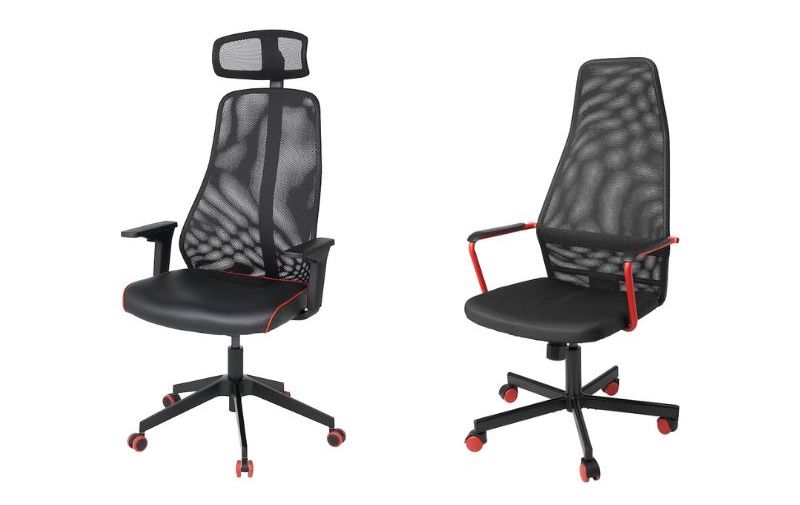 Nothing is more important than a supportive and comfortable ergonomic chair for long gaming hours. The IKEA MATCHSPEL gaming chair provides ample support to your whole body and has highly adjustable parts for personalised comfort. For a more affordable option, check out the IKEA HUVUDSPELARE gaming chair.
Alternative options:
IKEA Drawer Unit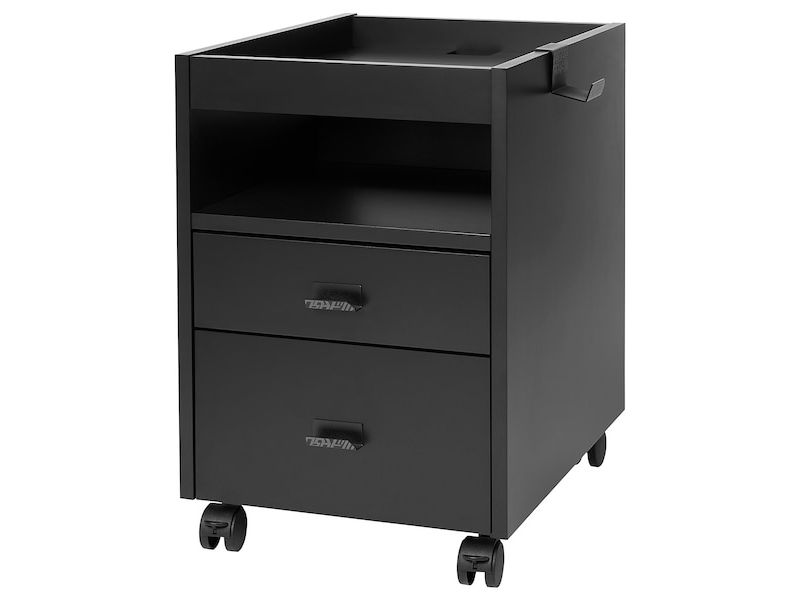 Your gaming gear most likely go beyond just keyboard and mouse. You might have a pair of headphones, a few controllers laying around, and lots of unsightly cables. Keep your desk clutter-free and easy on the eye by storing all your gaming peripherals (and snacks!) in the IKEA UPPSPEL drawer unit on casters.
More than just a standard drawer unit for storage, it has a few nifty design elements that allow for easy accessibility of your stuff.
Alternative options:
IKEA Four-Piece Pegboard Accessories Set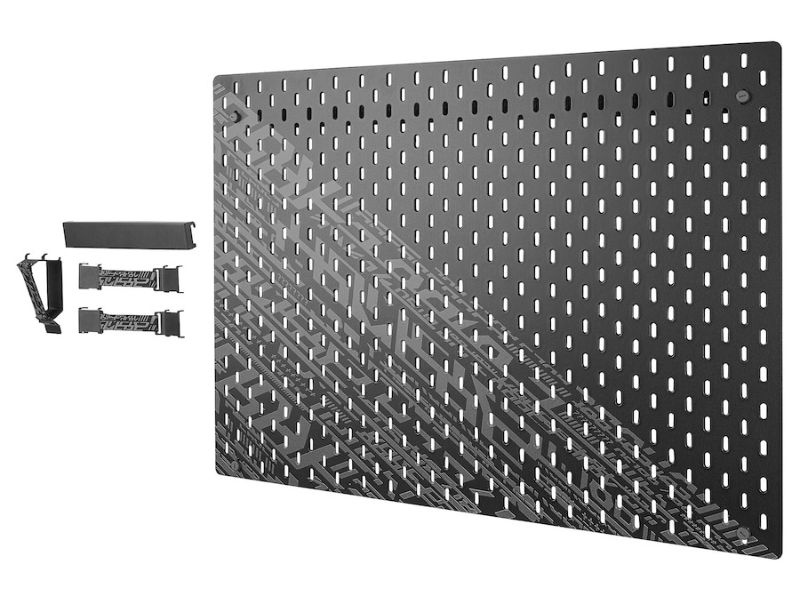 There is more than one way to keep your gaming gear tidy and organised. While storing them inside a drawer is fine, it is not as cool-looking as hanging them up on the wall!
Parade your gaming peripherals in all their glory with the IKEA UPPSPEL four-piece pegboard accessories set. Besides serving up a neat visual treat, it also saves tons of floor spaces which is ideal for small rooms. 
Alternative options:
IKEA Gaming Mouse Pad

A mouse pad is a must-have accessory to give PC gamers a smooth surface for maximum performance. It can also be a decorative item on your desk to give it more character. The IKEA LÅNESPELARE gaming mouse pad not only provides a wide surface with enough room for both your keyboard and mouse, but it has some stylish patterns too. 
Alternative options:
Razer Gigantus V2 Soft Gaming Mouse Mat
IKEA Ring Lamp With Phone Holder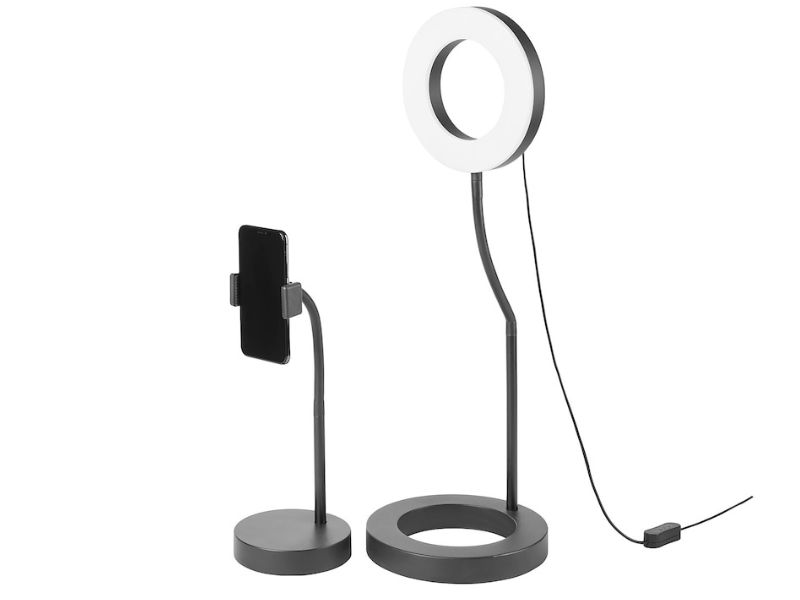 Are you a streamer? Or do you want to get into game streaming? Then a ring lamp would be an essential addition to your gaming setup to create the ideal lighting condition when you appear in front of the camera.
The IKEA LÅNESPELARE ring lamp and phone holder gives you two items in a single package. Use them separately, or use them together if you stream or record using your smartphone.
Alternative options:
IKEA Multi-Function Cushion/Blanket
Don't underestimate the IKEA LÅNESPELARE multi-functional cushion/blanket. It does more than just give you warmth and comfort when you need it most.
Aside from providing some relief to your sore body parts from sitting too long, you can also transform it into a wearable cloth that you can slip into if the air-conditioned room gets too chilly. And when it's folded up, we reckon you can also use it as a convenient punching bag to let off some steam when the words "Game Over" splashed across your screen for the umpteenth time. Much better than banging on your hapless keyboard or flinging your controller across the room, just saying.
Alternative option:
2-in-1 Cute Cartoon Blanket Cushion Pillow
Get Your

IKEA Gaming Desk

,

Gaming Chair

, And More From November 11 Onwards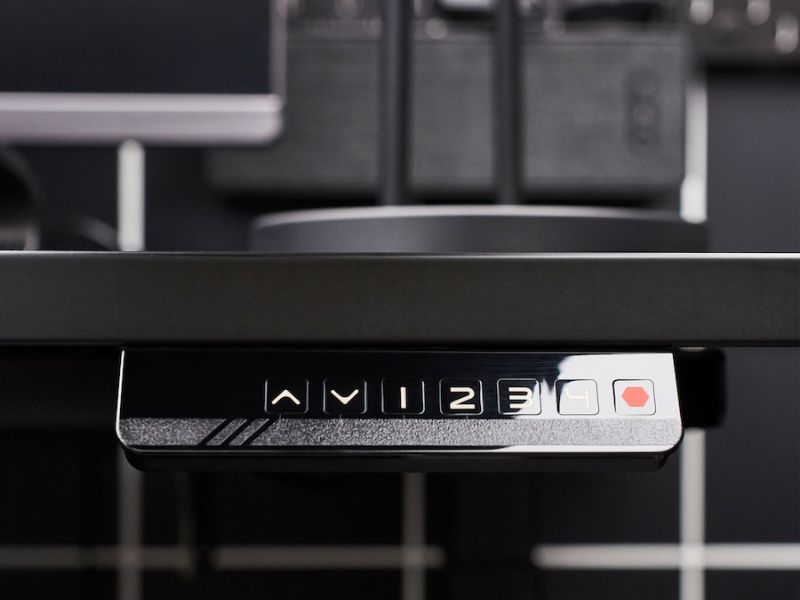 That's right, the IKEA X ROG gaming range will be available in Malaysia this week! As always, you can head over to your nearest IKEA outlet to see, touch, and test all these new products and more. Online purchase is also available on the IKEA Malaysia official site beginning November 14th if you can't be there physically. Gamers, you know what your plans will be this weekend (Author's note: I'm going for the IKEA gaming chair). Oh, and did we mention meatballs?
If IKEA's products are out of your budget, read our guide here on how to set up a gaming room without burning a massive hole in your wallet!
Check out Tech Thursday for 1-day only lowest price, unbeatable deals, and extra 20% Coins Cashback every Thursday!