Every gamer dreams of having a gaming room to call their own. All the pictures of cool-looking gaming room setups floating on the Internet have certainly whetted the appetite to set one up. While cost may be prohibitive, you don't have to empty your bank account to put together a gaming room if you know where to look for the right parts. We are here to help you create a gaming room setup that will not blow a massive hole in your wallet!
What You Need For A Budget

Gaming Room Setup
Gaming Desk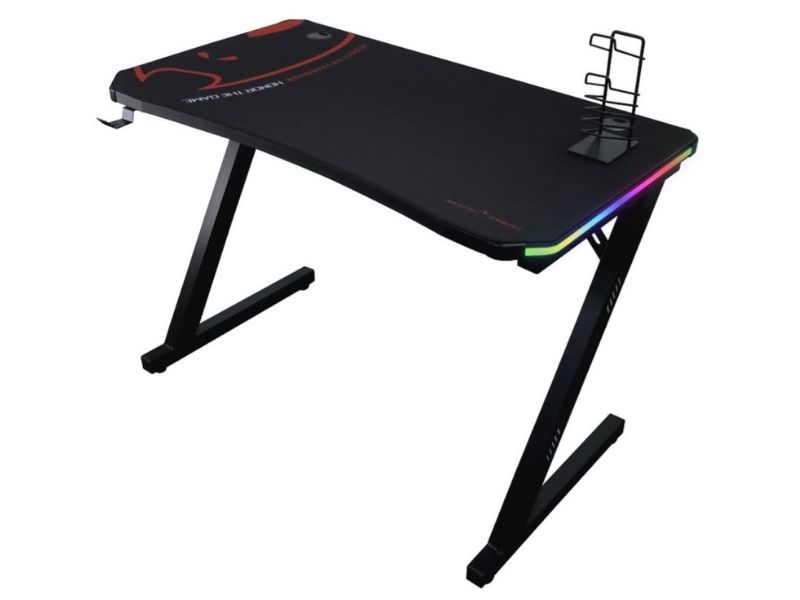 A gaming table is the centrepiece of a gaming room setup. You would want to get one that looks the part. Take a look at this gaming desk by Gaming Freak that comes with a carbon fibre tabletop, anti-fray cloth, peripherals rack, and a built-in headphone hanger. And the cherry on top? Configurable RGB LED light strips on the sides!
The Loctek GD101 two-tier gaming desk is also a great option that comes packed with features that include a cable management grommet and a cup holder. On the other hand, The AMZ Pro-Z gaming desk offers some of the same features but at a more affordable price.  
Gaming Chair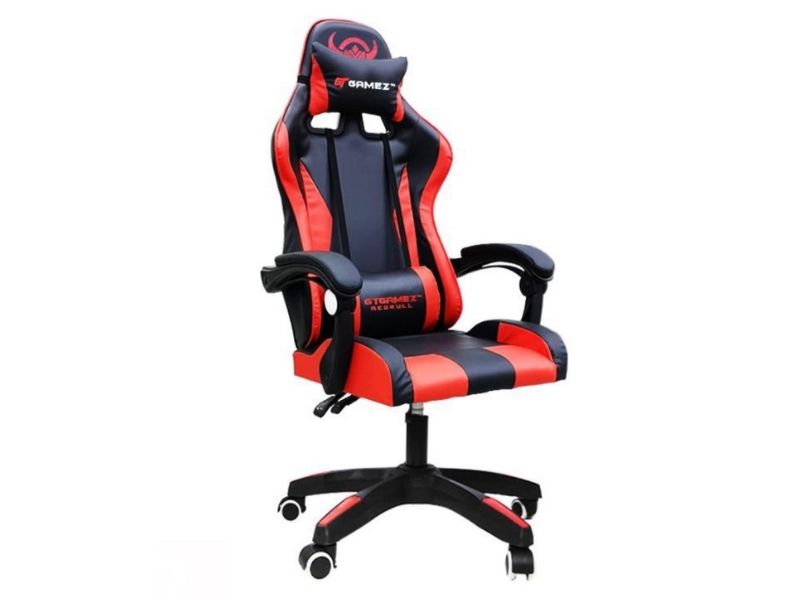 Banish the thought that gaming chairs are costly as there is no shortage of affordable options on the market. The TTRacing Duo V3 and GTGAMEZ gaming chair are two bestsellers that are light on the wallet, yet come with plenty of ergonomic features like highly adjustable seats.
And if you are a gamer girl, you will definitely want to check out the Trixie Throne by Gaming Freak, if not for the heart-shaped lumbar pillow alone! 
Related: 7 Best Gaming Chairs (Budget & Premium) For Daily Use In Malaysia
Gaming Monitor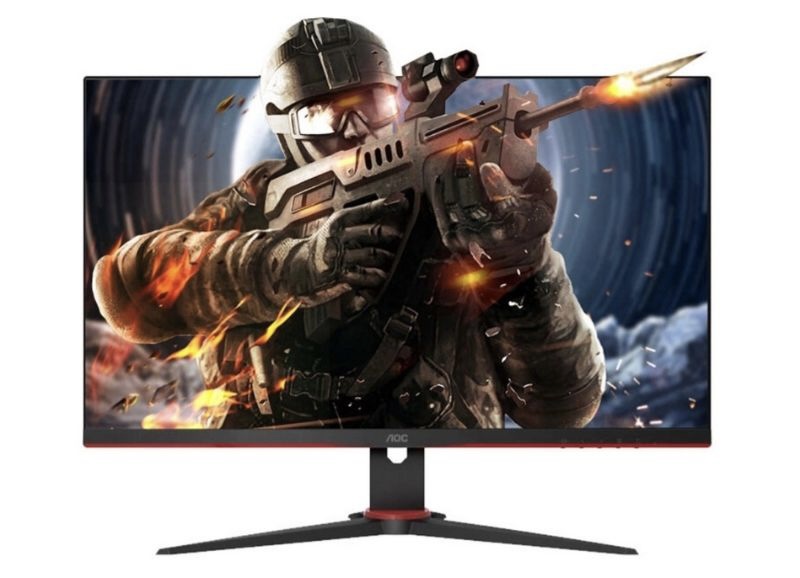 A good gaming monitor offers features such as a high refresh rate and a short response time, among others.
For budget picks, you can consider the AOC 24G2E5. The 23.8-inch screen monitor has a 75Hz refresh rate and a 1ms response time alongside adaptive sync. If you want a gaming monitor that supports a higher refresh rate for even smoother gameplay, the Acer Nitro QG241YP with 165Hz would be a good choice.
For the most immersive gaming experience, nothing beats an ultrawide curved monitor. If you have extra cash to spare, we would recommend getting the Xiaomi Mi Curved Gaming Monitor that comes with a gigantic 34-inch 2K display along with a 144Hz refresh rate.
Related: 7 Best Gaming Monitors Worth Buying Now That You're Home 24/7
Gaming Keyboard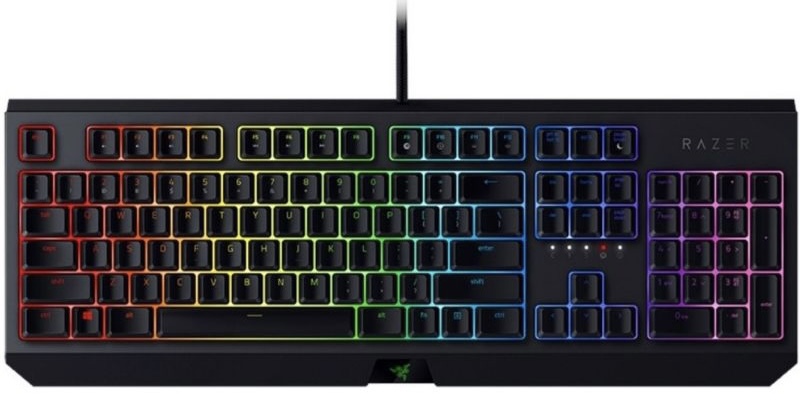 When it comes to gaming keyboards, the best option is to go for the ones with mechanical switches as they are more tactile, faster, and durable. Oh, and don't forget the RGB lights.  
The budget mechanical gaming keyboard of choice is the Razer Blackwidow, featuring Razer Green Mechanical Switches. The fully programmable keys are designed for gaming with an 80 million keystroke lifespan. The HyperX Alloy FPS Pro with Cherry MX switches is also another good budget option worth looking into.
However, if the clickiness of mechanical keyboards is not your thing, you can go for something like the Logitech G213 Prodigy or the Razer Cynosa V2 Chroma, which are pretty affordable options. 
Gaming Mouse/Controller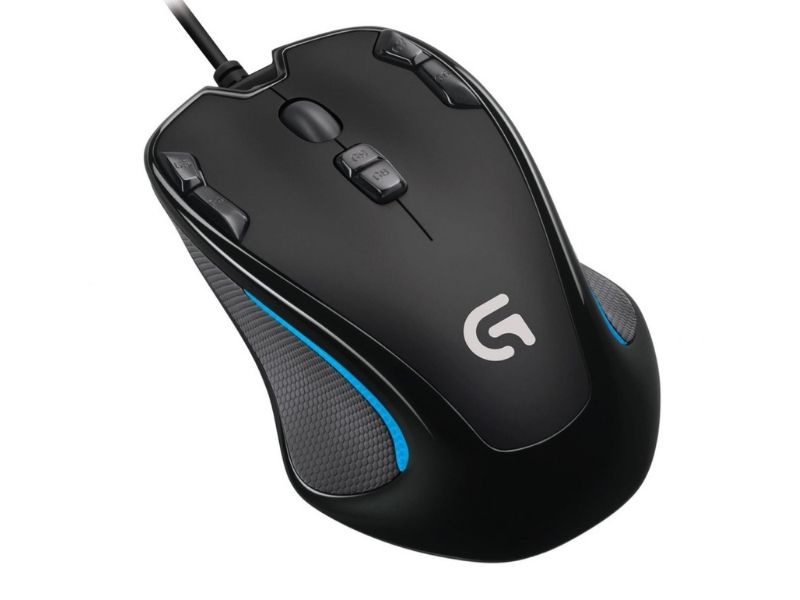 If you are a keyboard and mouse type of gamer, you'll need a gaming mouse to pair with your gaming keyboard; but not just any ordinary mouse. Keeping with the budget theme here, some great options are the Logitech G300s, Razer DeathAdder, and SteelSeries Rival 3.
On the other hand, if you are in #TeamController, we highly recommend the 8BitDo controllers. The 8BitDo SN30 Pro+ wireless controller in particular lets you play across your PC desktop/Mac system, Nintendo Switch, and even Android phones.
Related: Best Budget Gaming Mouse: 10 Models With Excellent Sensitivity
Gaming Headphones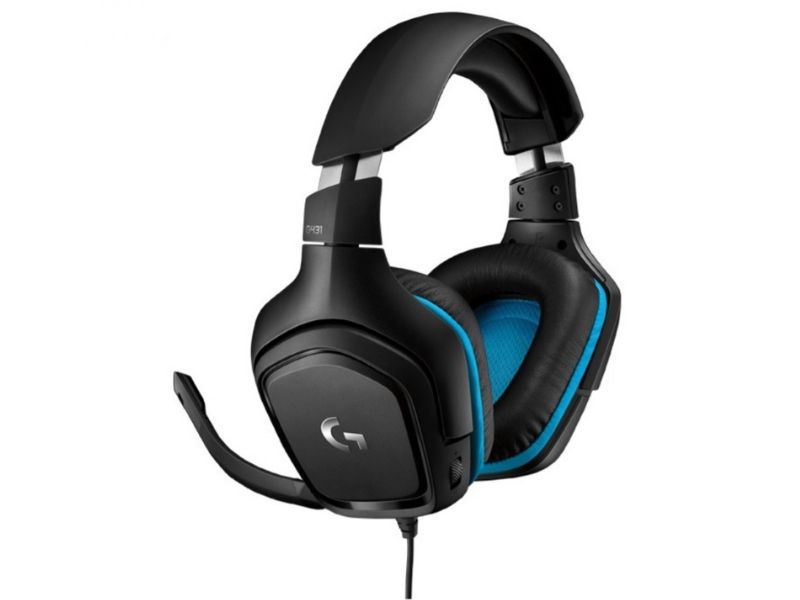 A proper pair of gaming headphones is a must-have if you do not want to piss off your neighbours. Logitech has a good budget gaming headset in the G431, which offers features like 7.1 surround sound and a wide compatibility with PC, consoles, as well as mobile devices. You should also not miss out on taking a look at the Razer Kraken X, which also bears similar features. 
Also worth checking out is the Tronsmart Glary Alpha. It boasts an ergonomic design, noise-cancelling technology, a 360-degree adjustable microphone, and more.
RGB Light Strips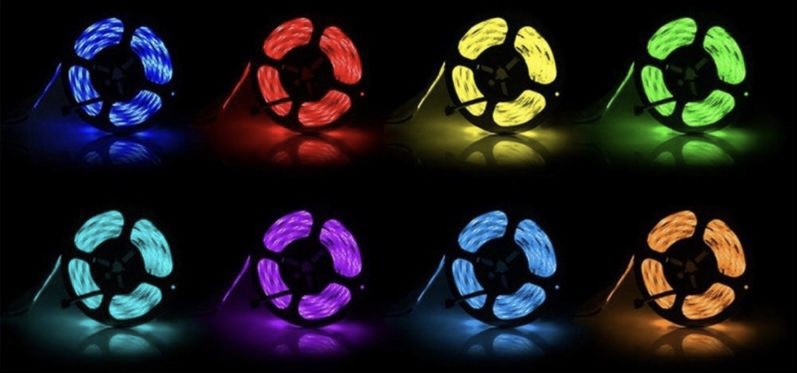 Any gaming room setup worth its salt can't leave out the RGB lights. It is the very thing that gives your whole setup some visual pizzazz and wow factor. The good news is RGB lights are inexpensive and easy to set up.
You can get RGB LED light strips on the cheap like this option and also this, which you can install behind your gaming desk or gaming monitor to get some cool glowing effects with any colour you choose. To take things up another notch, you can illuminate your whole room in synchronised colours with an affordable smart LED light bulb like the Xiaomi Yeelight.
A Budget

Gaming Room Setup

Can Look Just As Good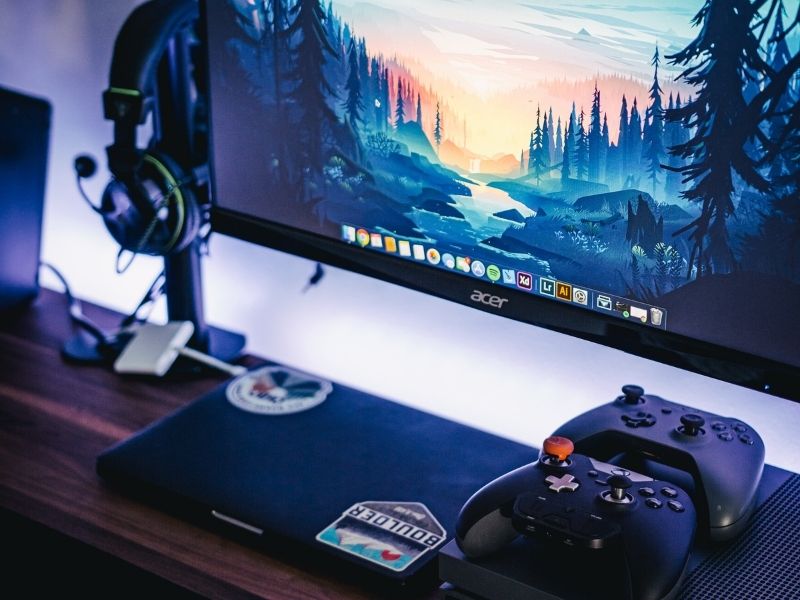 We hope that you will be able to find the right parts to build your gaming room setup within your means through some of our recommendations here. In fact, it is entirely possible to have a complete setup costing below RM2,000 that not only provides for all your gaming needs but also looks sick.
Have any further tips and recommendations for a budget gaming room setup? We would love to hear them in the comments below!
Check out Tech Thursday for 1-day only lowest price, unbeatable deals, and extra 20% Coins Cashback every Thursday!