Just like how adults have set up their very own home office for WFH, it's just as important for school-going children to have a study table at home for remote learning. A good desk situated in a kids' study room or area will help them focus better during online classes or while they do their homework. Hence, if you're looking for the best study tables for kids, here's how to choose one; plus a list of great desks suitable for both younger and older kids.
How To Choose The Best

Study Table For Kids
Table Dimensions
Depending on how much space you have at home, consider the size of the study table and take measurements before buying one. 
Adjustable Height
To encourage good posture, make sure the desk is at a suitable height for your growing child. Ideally, kids going through a rapid growth spurt should have a height-adjustable study table.
Safety
For younger kids, it's important to ensure that the desk has sturdy legs, no sharp edges, and is made with safe materials that wouldn't pose any health hazards. 
Portability
If space is an issue, opt for a folding desk design that can be stowed away when not in use. 
Storage
Need more storage space for your child's books and school supplies? Then opt for a study table with built-in shelves and drawers. 
Best

Study Tables For

Younger

Kids

& Toddlers
2-In-1 Lego Activity Table & Learning Desk
Great for learning and playing, this multifunctional Lego desk is one of the coolest study tables for younger kids. It serves two main functions; as a writing and drawing desk, as well as a building block activity table that encourages creative thinking. Comes complete with storage boxes for toys and stationery, plus an ergonomic chair to ensure your little one sits up straight. 
Height-Adjustable Bean-Shaped Table & Chair Set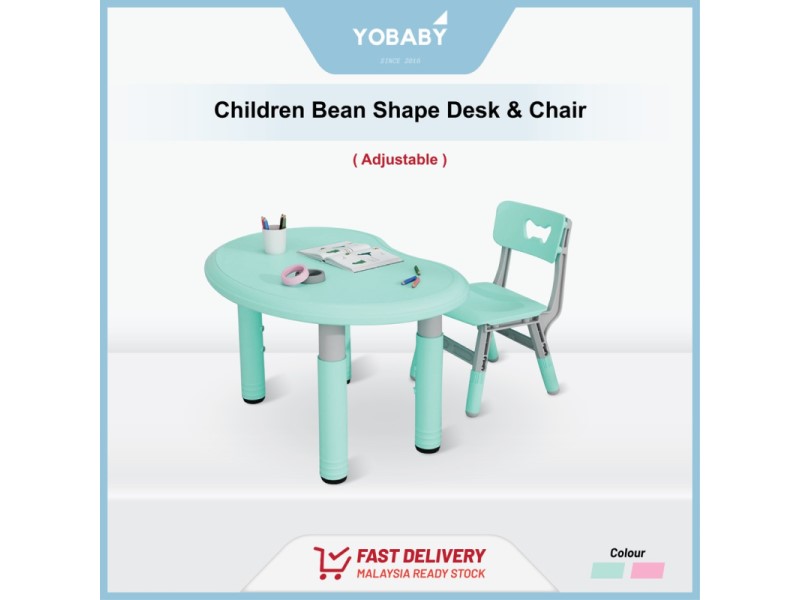 The best type of desks for growing children are height-adjustable ones, such as this adorable bean-shaped table and chair set that comes in two pastel hues. You can adjust the table and chair heights up to seven and three different levels respectively. Plus, it has a child-safe design with rounded angles, and a smooth surface that's easy to clean.
Multipurpose Table & Chair Set 
Perfect for preschoolers and toddlers, this multifunctional table and chair set is versatile enough to be used not just for studying, but also for playing, painting, and having dinner. Made from premium polypropylene plastic, this set is super easy to install and the table can hold up to 30kg in weight. Meanwhile, the two ergonomic chairs help protect your child's spine.
Height-Adjustable Wooden Study Table With Shelf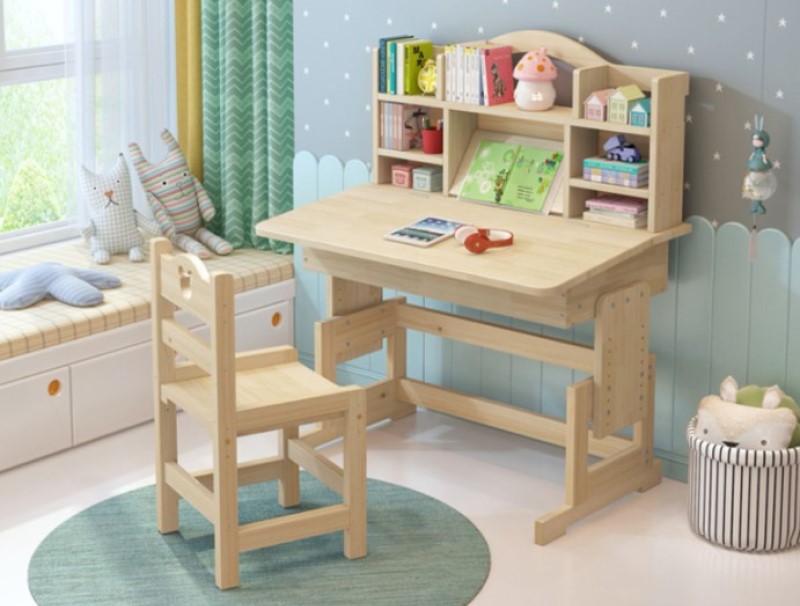 Prefer a wooden study table that comes with additional storage? Then you can't go wrong with this height-adjustable desk with a built-in shelf. With thick solid wood panels, rounded edges and corners, ample storage for books, and multi-level height adjustments, it's a durable option that your child will be able to use for a long time. 
Best

Study Tables For

Older

Kids

 
Minimalist Study Table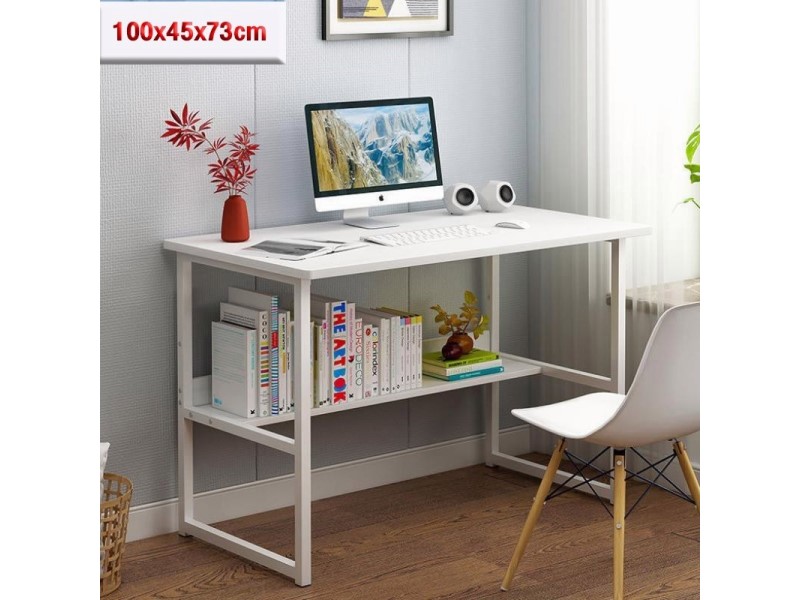 Older kids who want a fuss-free study table can go for this simple, minimalist desk that has enough space to accommodate most desktops and laptops. With a thickened steel pipe frame and lower shelf storage, it's a sturdy choice that doesn't make a room look bulky. And since it's available in multiple dimensions, it's a great option for both small and big homes.
Student Desk With Storage Drawers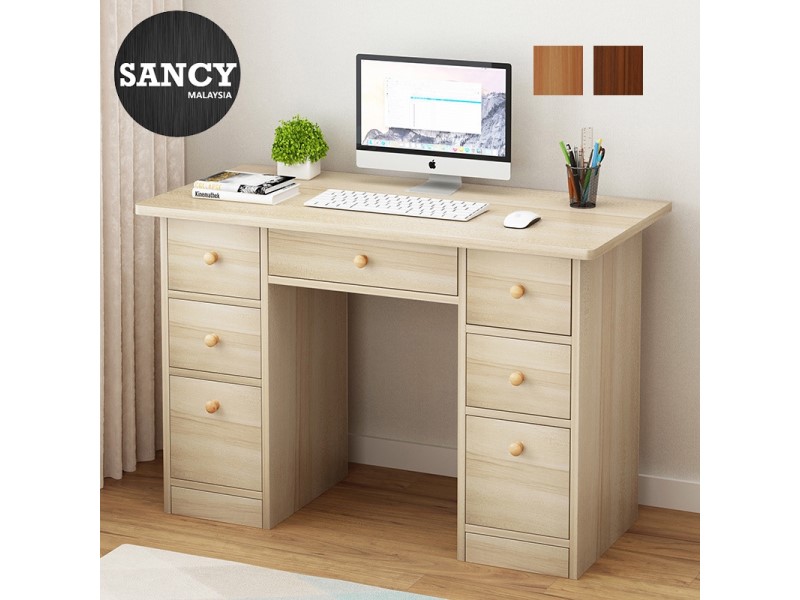 Need a study table with generous storage that hides all the clutter? Try this H-shaped wooden desk with lots of drawers that'll make a stylish addition to any room. It has seven drawers in total—including two deep ones—for storing all your child's school supplies. It also boasts a spacious countertop and an elevated base with solid legs that can support heavy load. 
Japanese-Style 2-Drawer Study Table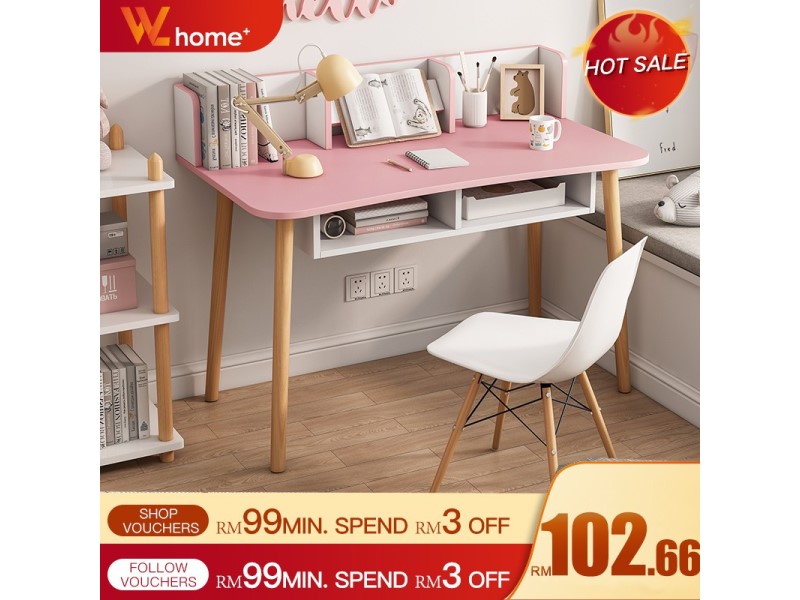 For a Muji-inspired aesthetic with a feminine touch, try this pink Japanese-style study table that'll fit right into your daughter's room. It has a mini shelf atop the sizable counter space, and two large-capacity open storage for her belongings. Plus, its noise-reduction foot pad means there's no need to worry about damaging the floor. And as she grows up, it can double as a vanity too!
Related: Pretty Up Your Daughter's Bedroom With These 13 Dreamy Ideas 
Computer Desk With Bookshelf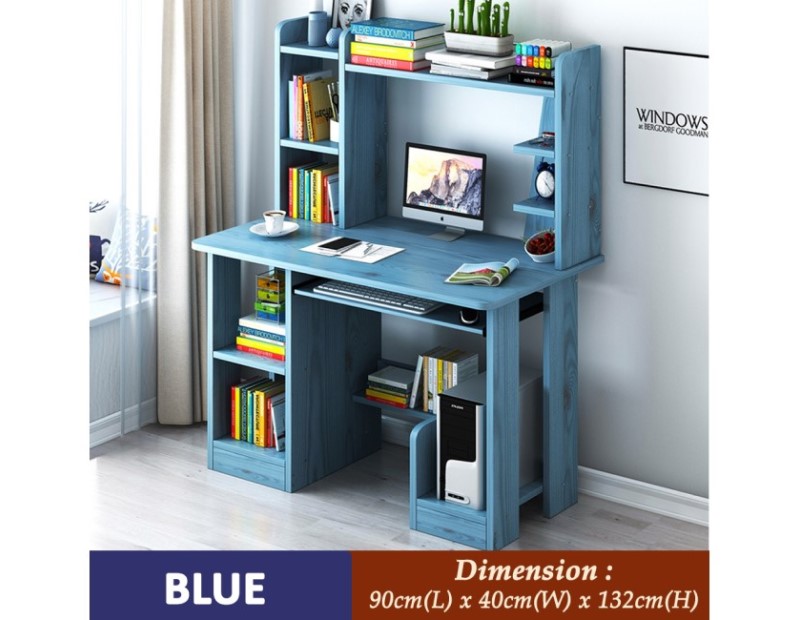 If your older child uses a desktop, this computer desk with a built-in bookshelf is perfect for them for several reasons. For starters, it's a stable workstation that offers ample space for a PC. The biggest highlight is the diversified storage which includes a keyboard drawer, a designated space for a CPU, and various open-shelving styles to display books, ornaments, or decor.
Foldable Study Table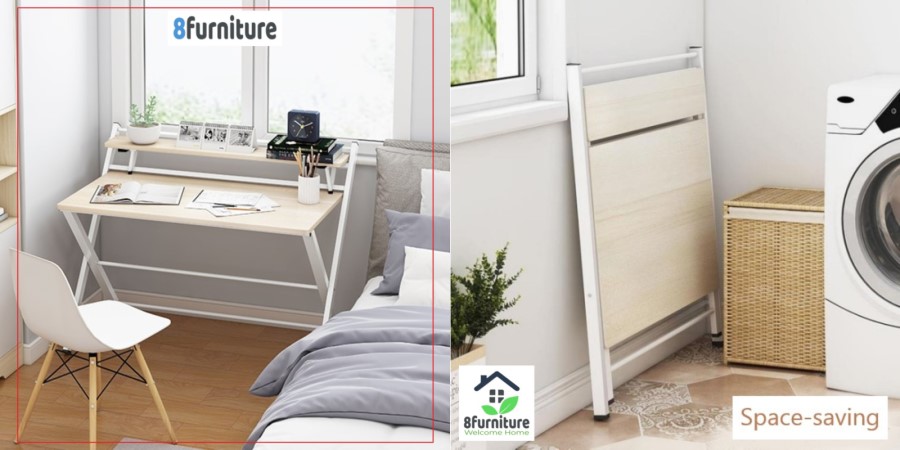 For apartments and condos that have limited space, this foldable study table is a smart choice. When set up, it's a petite workstation with a stable and sturdy steel design that's both waterproof and scratch-resistant. And when not in use, you can simply fold it and stow it away in a tiny corner of the house. It's the best study table for older kids who have a small bedroom!
Your School-Going Children Will Focus Better With The Right

Study Table For Kids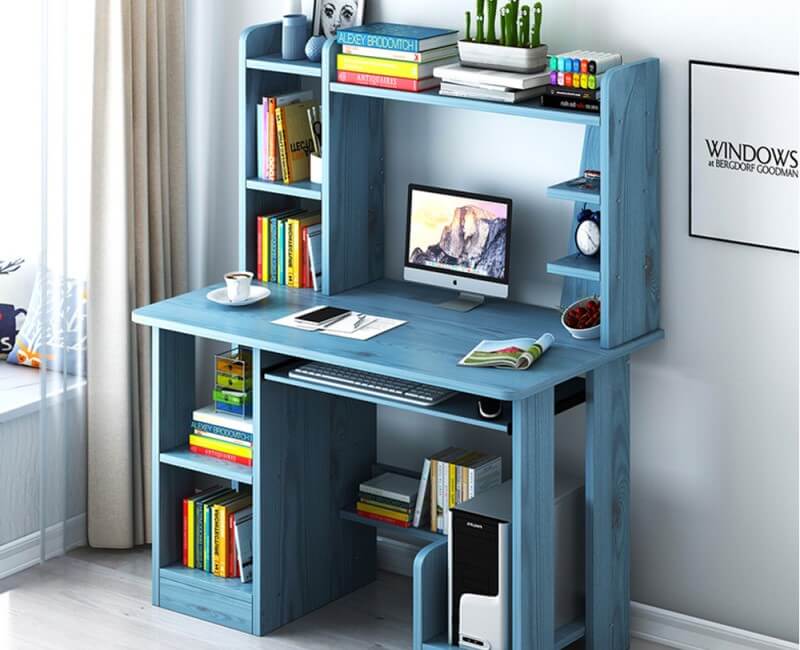 As home-based learning and virtual classes continue to be the norm, it's a good time to invest in a functional and stylish desk for your child. And as proven by this round-up of the best study tables for kids, there are lots of options at your fingertips, from minimalist styles to durable designs fit for any type of household. 
Looking for a good ergonomic chair to complement your kid's new desk? We've got a few recommendations plus tips on how to pick one. And to boost your child's home-learning experience, get inspired by these kids' study room ideas to create a conducive environment for them.