Most people love a casual glass of wine, even if they don't understand it. They just want to enjoy drinking the liquid and not think too much about it—and that's perfectly fine! But there's much more to red wine types than Merlot and Shiraz. And wine, like most things gastronomy, the more you know, the more options you have.
We're here to give our best explainer on every red and white wine varietal, so you will know exactly what you want when making that all-important wine order at a restaurant, sans sounding pretentious of course.  
Why Are Red Wines Red? And Why Are White Wines White?
First things first, red wine is red because its colour is derived from a vast variety of grapes ranging from deep red to green. The grapes' skins come in contact with grape juice during the fermentation process, resulting in a dispersion of colour. This amalgamation process, also known as "maceration", gives the wine a dark red, almost opaque appearance. 
If grape skin gives wine colour, removing does the opposite. When making white wine, the grape skins are peeled before fermentation, creating a clear juice that ultimately becomes white wine. Normally, the skins of these grapes are white, but there are also white wines made from red grapes.
Explaining Popular

Red Wine Types
Merlot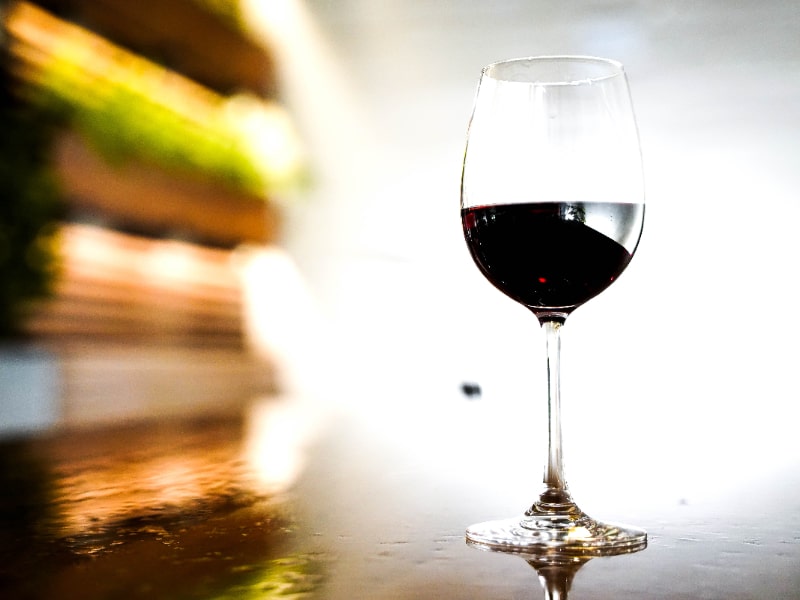 A solid entry point for someone trying to get into red wine, Merlots are sweet and fruity with a soft and smoother texture compared to most red wine types. They're very easy to drink, making them popular at family parties and corporate functions. This popularity also translates to steady availability. From bottle shops to supermarkets, you can find Merlots almost anywhere. 
Goes great with: Grilled poultry like chicken, lamb, beef, and full-bodied cheeses like brie and gouda.
ABV: 13% to 16%
Cabernet Sauvignon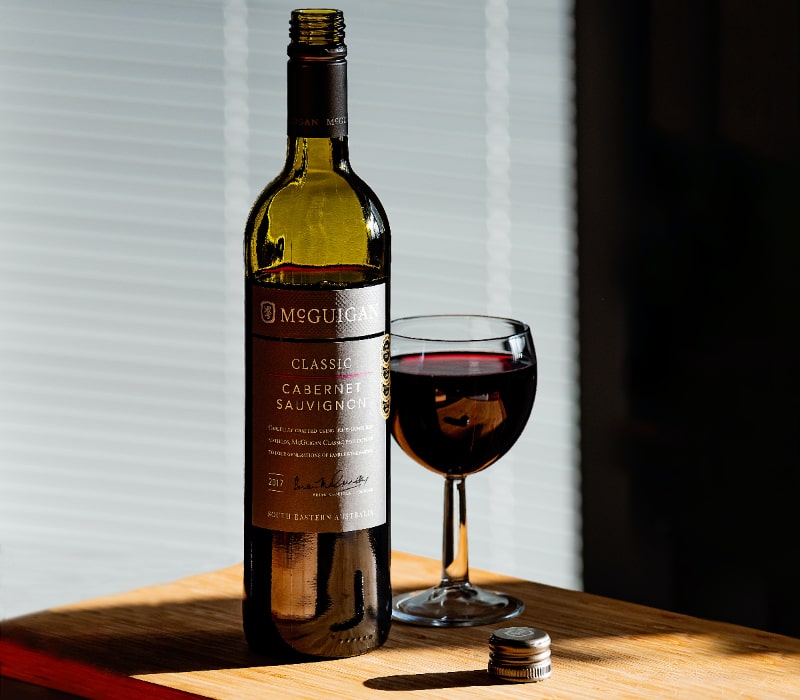 Cabernet Sauvignon (or "Cab") is the world's most planted wine grape, surpassing Merlot by global volume in 2015. High in acidity with a lingering tartness underscored by notes of cherries and blackcurrants, Cabs are delicious with high-fat proteins like steaks and burgers because the greasiness of these foods helps to counter the dryness of the wine.
Goes great with: Most meats; preferably something meaty and fatty like steaks, short ribs, lamb chops, or burgers.
ABV: 13% to 17%
Pinot Noir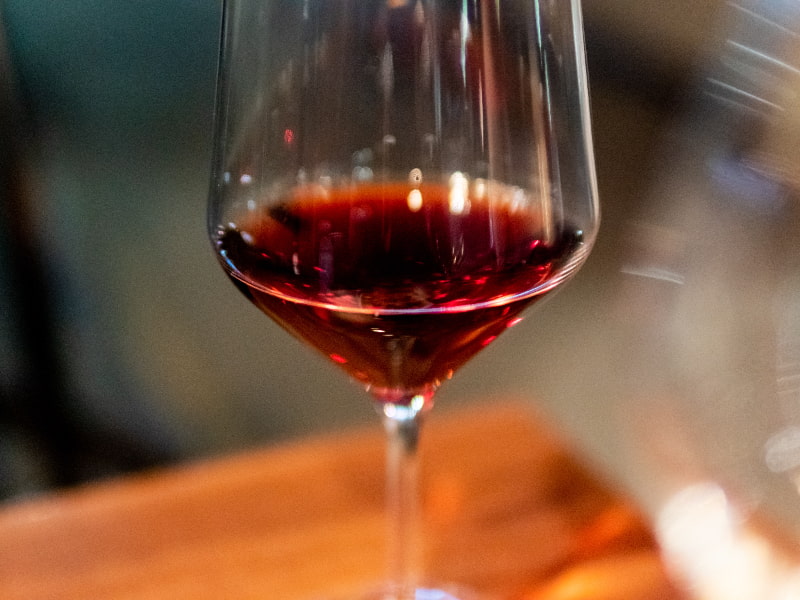 With a hue that's as light as its flavour profile, the Pinot Noir doesn't weigh you down like most red wine types. Comparisons are often made between Pinot Noir and Merlot due to their similarities in taste, but the former has a little bit more complexity. As such, don't be surprised if you taste occasional earthiness in a glass.
Goes great with: Fatty fishes like salmon and mackerel.
ABV: 12% to 15%
Syrah / Shiraz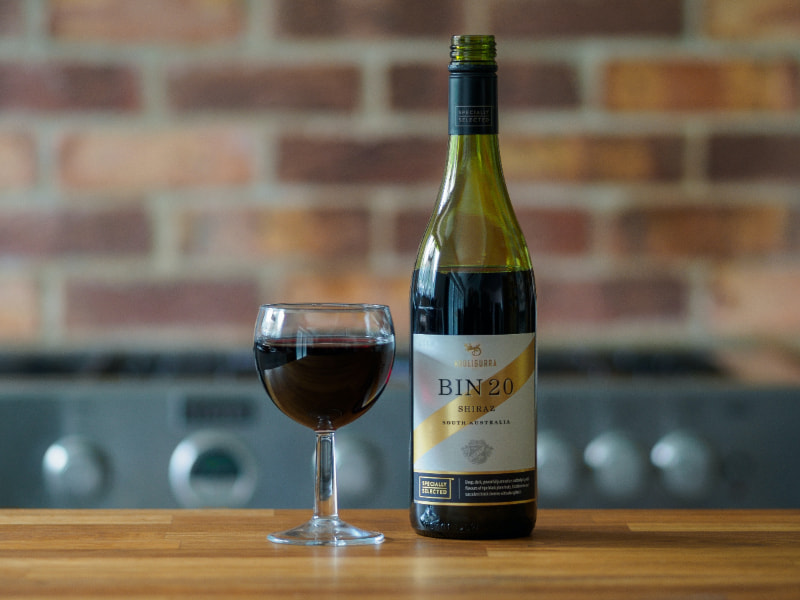 The French call it Syrah, the Australians and South Americans call it Shiraz. Terms may differ but they point to the same type of red wine. What makes this wine so palatable is because wineries have their own special blends, producing flavours that range from peppery and savoury to sweet and spicy. So if you're aiming to impress at a birthday or housewarming party, just bring along a bottle of Shiraz. A sure-hit no matter the name. 
Goes great with: A charcuterie board of your favourite cured meats and cheeses or spicy foods like Indian or Thai cuisine.
ABV: 14% to 15%
Malbec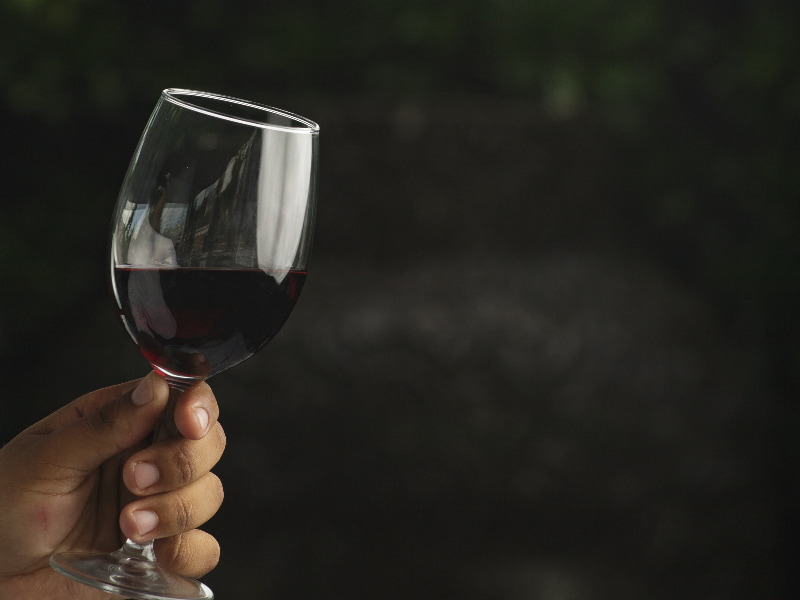 Another crowd-pleaser, Malbec is sweet and medium-bodied with hints of smoke and liquorice at the end for a memorable finish. You can also expect flavours of cherry and plum, which will definitely please those with a sweeter palate. 
Goes great with: Grilled lean meats like pork chop and turkey, stews, or anything BBQ.
ABV: 13% to 14%
Sangiovese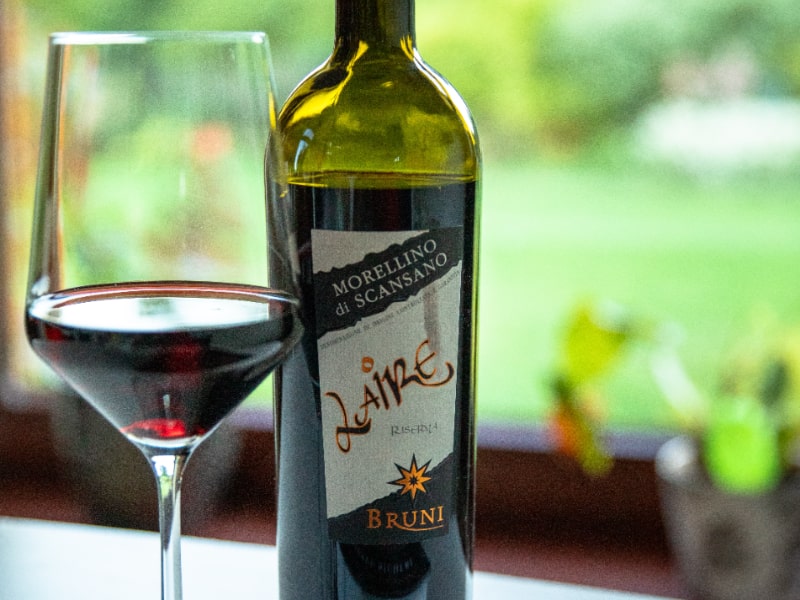 A tried and true Italian classic, Sangiovese is acidic and tarty, as most Italian wines are. It's also "harsher" compared to red wine types like Merlot and Shiraz. Hence, it's best enjoyed with food rather than on its own. What food, you say? Italian of course!
Goes great with: Pizza and pasta.
ABV: 13% to 14%
Explaining Popular

White Wine Types
Chardonnay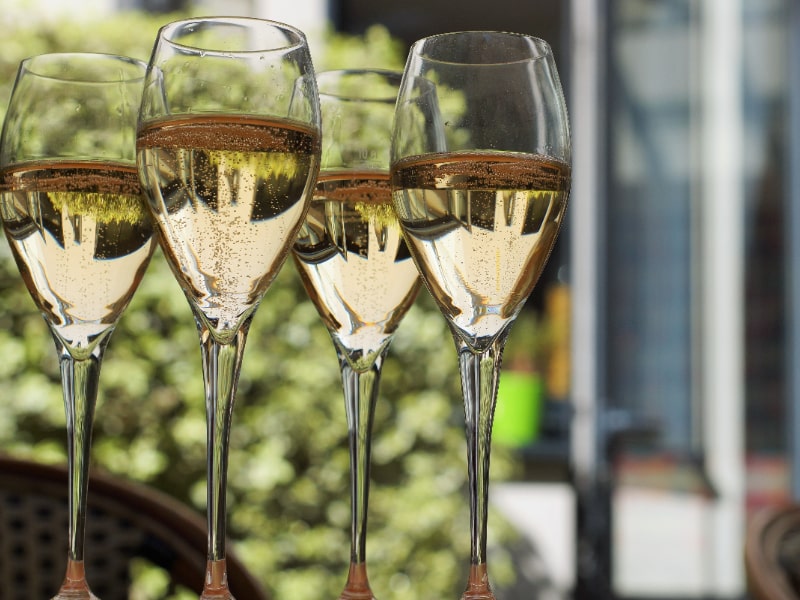 Regarded as the "standard" white wine because of its accessibility, Chardonnay is a tarty fruit wine that will make your lips pucker in delight. With vibrant notes that range from lemon and green apple to papaya and pineapple, Chardonnays are perfect for any occasion because they're a guaranteed crowd-pleaser. 
Goes great with: Shellfish like crab and lobster, sushi, or mushroom.
ABV: 13.5% to 14.5%
Sauvignon Blanc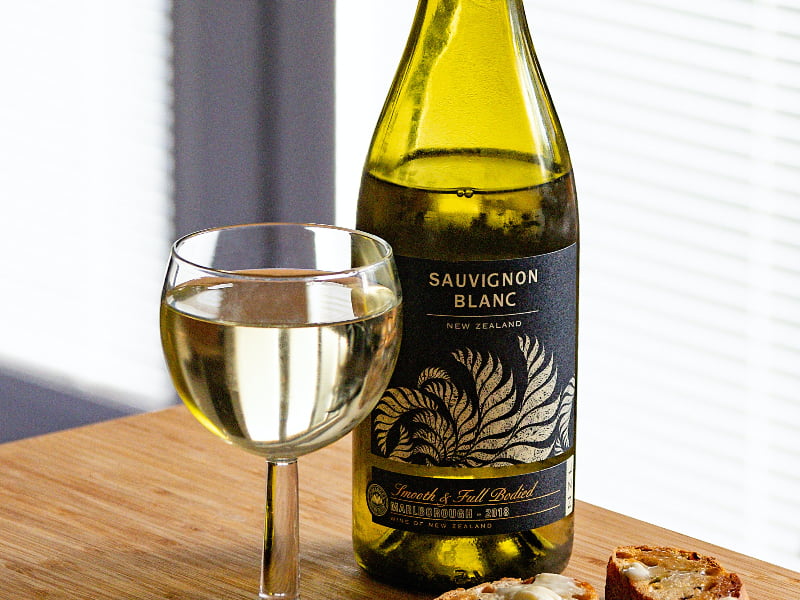 Aside from high acidity, Sauvignon Blanc also gives off a grassy and herbal taste thanks to a chemical compound called pyrazine. Some may even have a subtle mineral taste, but not enough to be off-putting. Sauvignon Blanc is also one of the most recognisable white wines, so you'll be hard-pressed to not find one at your local supermarket. 
Goes great with: Soft cheeses like feta or ricotta, squid, or lightly seasoned vegetables such as eggplant and green peas.
ABV: 12.5% to 14%
Moscato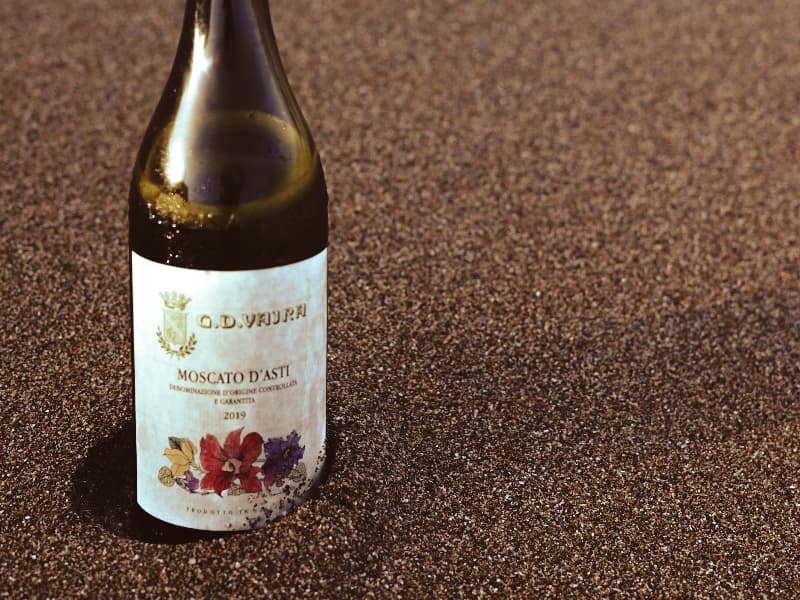 Across the types of white wine, Moscato brands itself as a dessert wine. So you can expect sweetness and fruitiness sprinkled with a hint of fizz. All in all, it's a bright and drinkable wine that happens to pair well with many foods, especially vegetables.
Goes great with: Salad of fresh vegetables like carrot, celery, and cucumber.
ABV: 5% to 7%
Pinot Grigio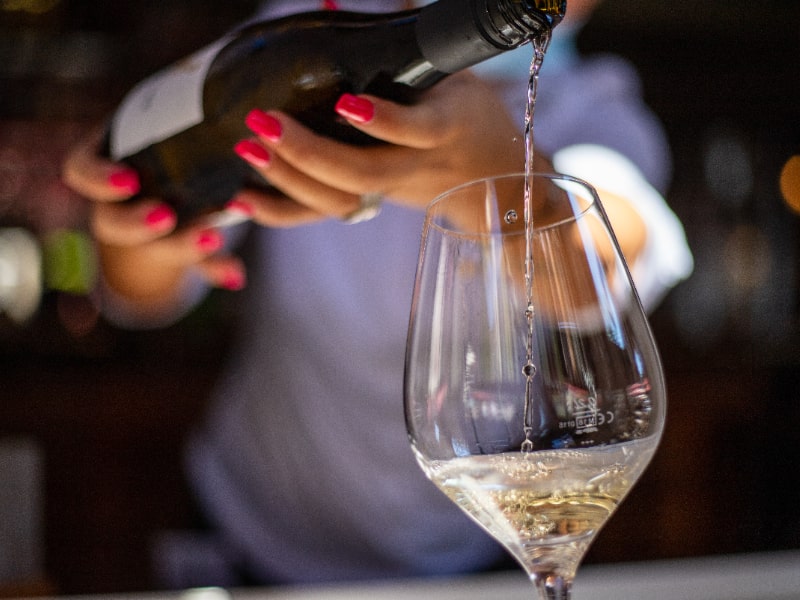 The cheerful sibling of Pinot Noir, Pinot Grigio is known for a consistent medium-body, no matter where it comes from. Taste-wise, you can expect strong green apple notes with a crisp tart finish to wrap things up. 
Goes great with: Seafood or cream-based pasta dishes like Carbonara or Alfredo.
ABV: 12.5% to 13.5%
Riesling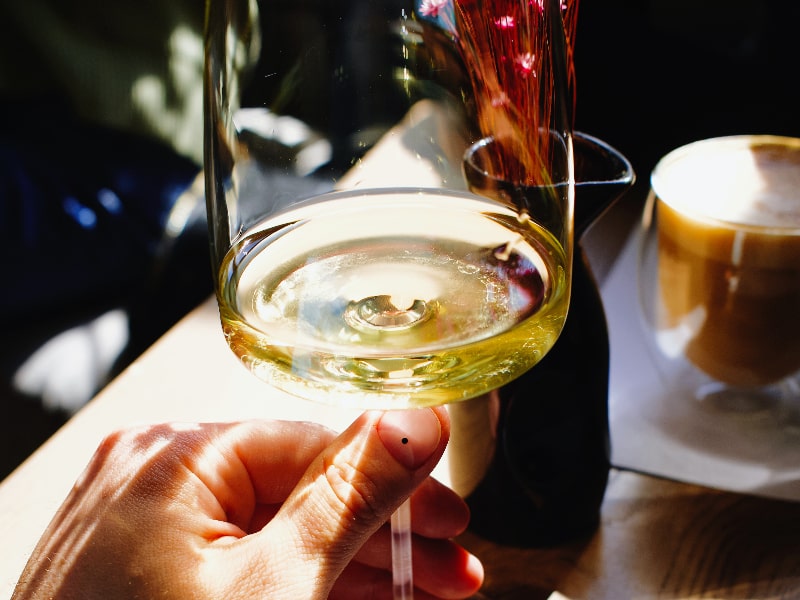 Craving for something really sweet? Go with a bottle of Riesling. Perfumed with floral and fruity notes, this intense white wine is great if you require some sugar to counterbalance spice-heavy dishes. 
Goes great with: Spicy dishes like curry, roasted nuts, and soft cheeses.
ABV: 5% to 7%
Enjoy A Night Off With All The Major

Types Of Red Wine

And White Wine In Malaysia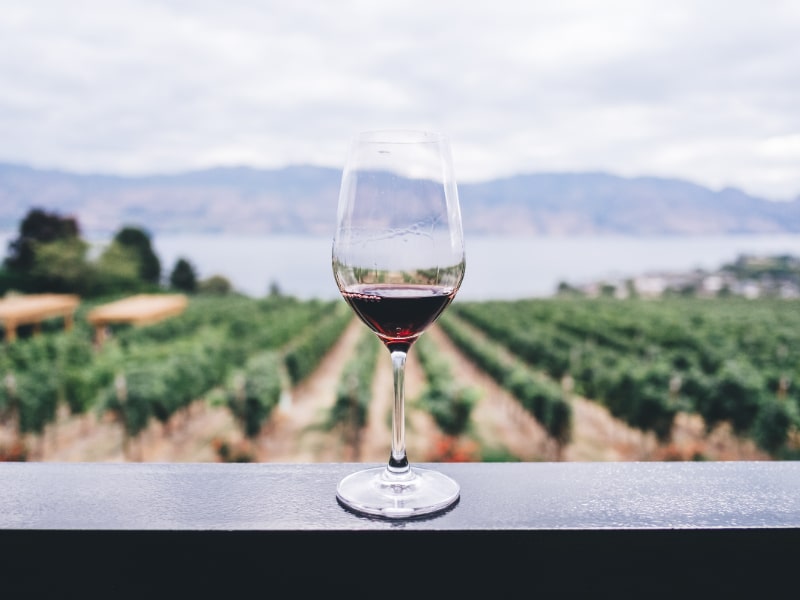 With an overwhelming amount of choices, picking out a bottle of wine at a shop or restaurant can be a daunting task. But we hope with this handy list detailing the major types of white wine and red wine, you can now make an informed decision the next time you're contemplating between a Merlot and Moscato. 
Not so much of a wine drinker but a beer enthusiast? Then you must check out the types of craft beer to explore in Malaysia.