The mullet is inarguably one of the most controversial haircuts. You either love or hate it with every fibre of your being. If you're leaning more towards the latter, trust us, we totally get you. Up until recently, mullets were perceived as a dated hairdo that made even the most attractive person look downright ridiculous. But as always, fashion has a way of coming back around, and surprise, surprise, this time it's the mullet! Don't worry though, these mullet hairstyles for women are reinterpreted with a modern flair that's a lot trendier by today's standards. From the 'shullet' to the wolf cut mullet, here are eight fresh ways to style a mullet in 2021. 
Express Your Insta-Baddie Vibes With These Chic

Mullet Hairstyles For Women

 
Short, Voluminous, And Wavy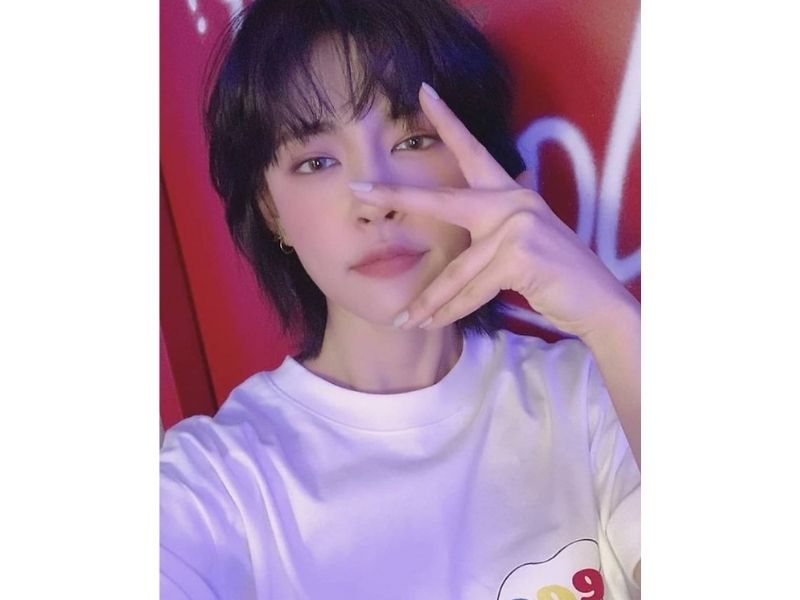 There's always a "girl-crush" member in every K-pop girl group. GWSN's Miya has stunned many with her androgynous style and her ability to pull off both masculine and feminine concepts. Naturally, she looks just as good with a short mullet too. Her combination of tousled waves and layered bangs caters to her sultry appeal while softening her strong features. 
Long Mullet With Straight, Micro-Bangs
The preconceived notion of mullet hairstyles for both women and men is that the longest length can only stop at the neck. And while shorter mullets are still the popular choice, it's not uncommon to see some people sporting a longer mullet. Take cues from MUA influencer, @visiblejune, and express your inner punk-rock with windswept layers and blunt micro-bangs. Play around with different bold eyeshadow or graphic eyeliner styles to take your rebellious aesthetic to the next level.
Straight Mullet With Flicked-Out Ends
Admittedly, most mullets tend to favour those with naturally curly hair. Meanwhile, those with straighter hair would often require a curling iron to achieve the retro hairdo. But fret not pin-straight-haired gals, because this particular mullet hairstyle for women is the best choice for lower heat damage. Styling is always needed with a mullet so you can't escape heat entirely but it's easier when working with your natural hair texture. You can achieve Ocean Navarro's flicked-out ends with a flat iron by curling the ends outwards. Or you could also use a blow dryer and round brush to create the same effect.  
Rat Tail Mullet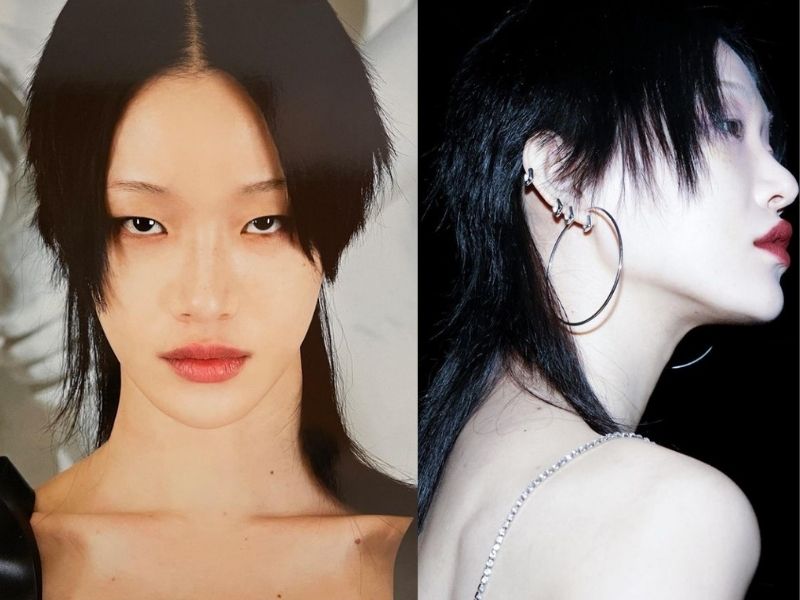 The rat tail mullet is not for the faint-hearted. With its off-balanced proportions between the upper section to the tail, this hairstyle is the most divisive look by far. It doesn't work for everyone, but then again, who cares what other people think? As long as you're confident enough, you can pretty much rock any style. Or at the very least, trick people into thinking you can. If you don't want such a severe tail, Sora Choi's edgy cut and jagged curtain bangs offer a more contemporary alternative. 
Wolf Cut Mullet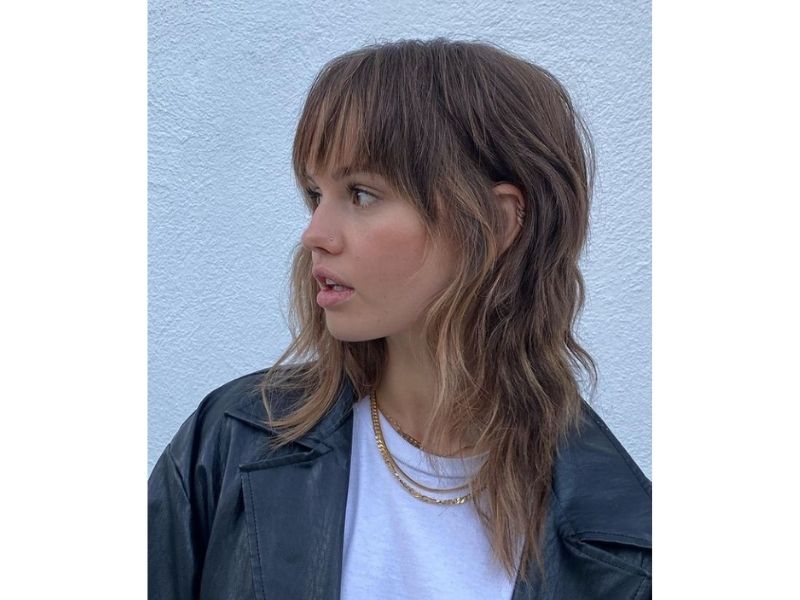 The wolf cut mullet is the new Gen Z hairstyle that's plastered all over social media right now. If you don't believe us, just type in #wolfcutmullet and you'll see that it has already racked up 16.1 million views on TikTok. This mullet style is known for having an impressive amount of volume at the top, which gradually thins out towards the end. Debby Ryan completely owns this hairdo with a heavily layered fringe that falls just slightly past her ears. She also topped it off with some effortless, beachy waves to complete this cool-girl look. 
Pixie Mullet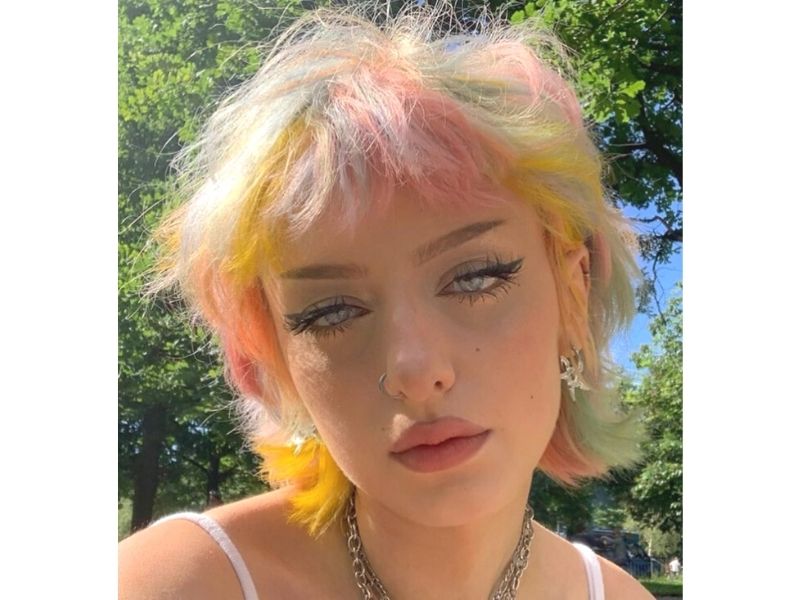 This mullet hairstyle for women is purposefully messy (but not unkempt) with its choppy, flicked-out waves that go in all directions. Though it's slightly longer and not as short as a pixie cut, it still requires an attitude to pull this look off. If this is only making you itch to grab the scissors for a hair DIY, then you've just met your perfect match (hairstyle-wise, at least). Want to go bolder? Go wild with the hair colouring like Eve has done to amp up her rainbow pixie mullet. 
The 'Shullet'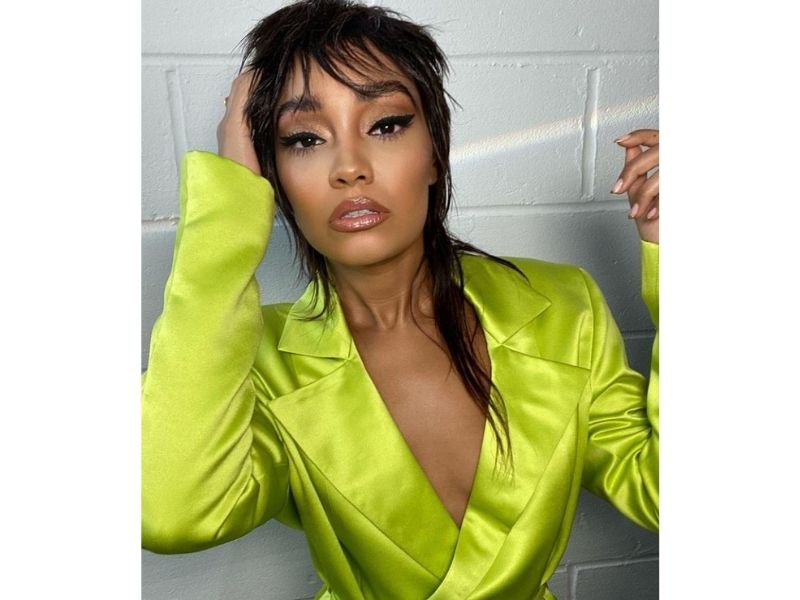 This cross-breed look is for you if you can't choose between the 'shag' and the mullet. Combining the '90s shag with the '80s mullet, this hairstyle for women features a choppy fringe and feathery layers. We all know the mullet for its varied lengths—business in the front, party in the back. In contrast, the 'shullet' (or short mullet) is a lot softer and the difference between front and back are far less stark. It's an ideal in-between choice to dip into for a beginner's first introduction to the mullet. 
Punk Mullet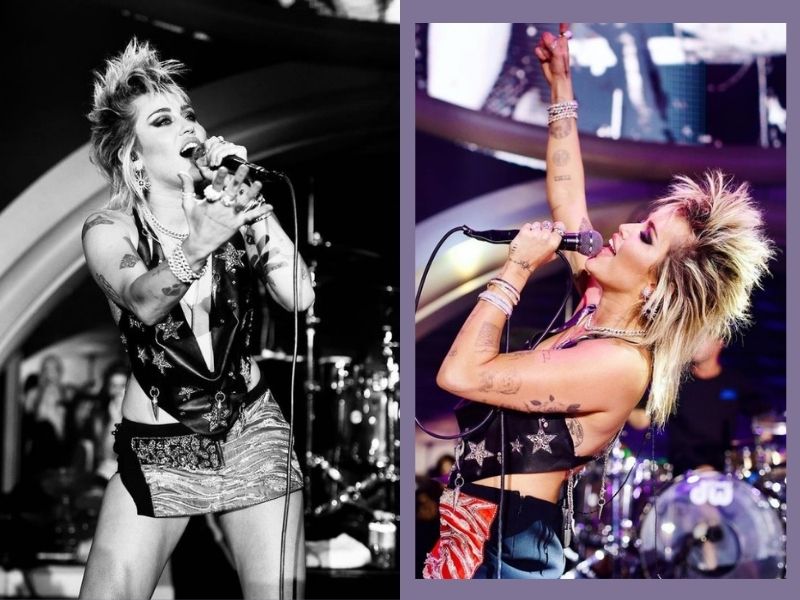 For the wild and free, this one's for you. And who better to take inspiration from than Miley Cyrus, who's been wearing mullets on more than one occasion? Whether it's sleek and glam or casual and wispy, the singer never fails to show her creativity in styling the retro hairdo. Here, she goes above and beyond with this punk mullet by spiking up her hair at the top, almost creating a faux mohawk of sorts. Meanwhile, the lower portion of her mullet is kept straight while still retaining texture to maintain a carefree rock-and-roll vibe. Be sure to spritz on a bit of hair spray to hold this look. 
Take The Plunge With These Modern

Mullet Hairstyles For Women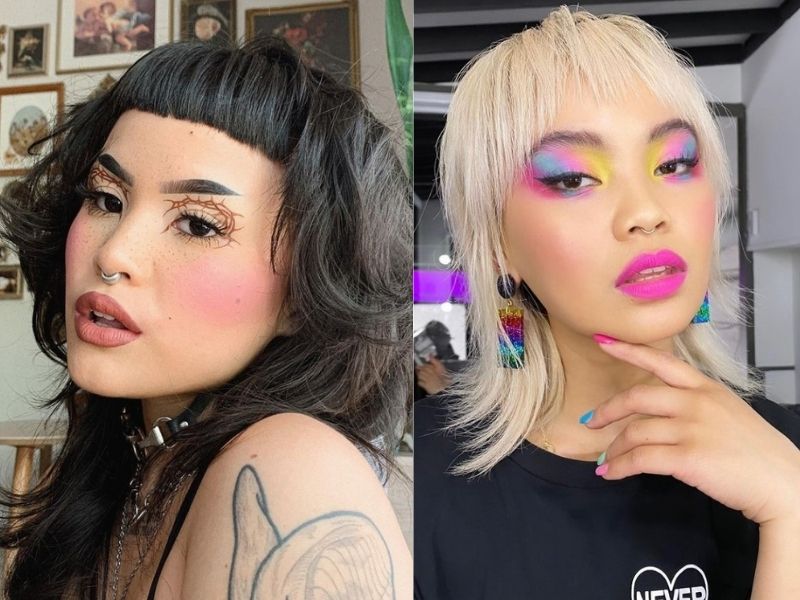 As proven by Instagram influencers and our favourite celebs, the mullet is now cool again (whether you like it or not). Hence, we hope this article encourages you to go beyond your style comfort zone and take on these cool and contemporary mullet hairstyles for women. Still think it's too big of a change? Then try one of these short hairstyles or give yourself some brand new bangs with these fringe types for every face shape. Don't forget to protect your hair with proper hair care products and scalp treatments while you're at it!