Eyeliner styles have gone way past the typical black, winged cat-eye. These days, they're more bold and experimental in all sorts of shapes, patterns, and colours imaginable. And seeing as the eyes are still the main focus for makeup, it's time to amp up your eyeliner game. Here are eight best eyeliner styles to take your makeup looks to the next level. 
Best

Eyeliner Styles

To Freshen Up Your Makeup Looks
Uni-Liner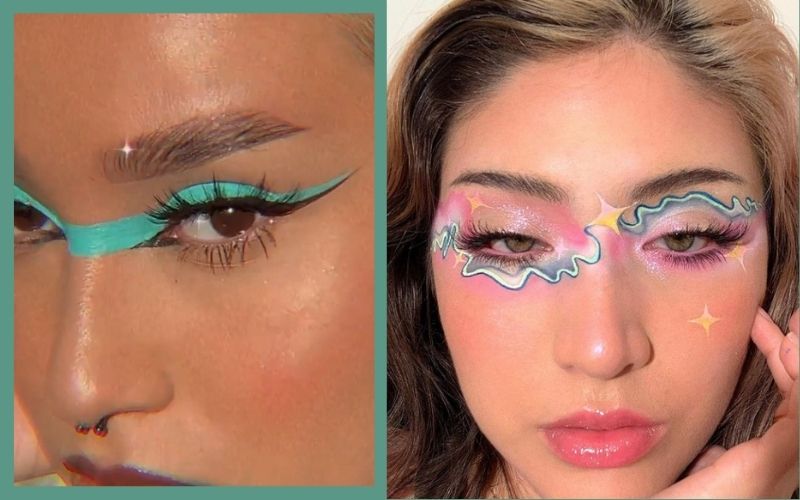 Inspired by the unibrow, the uni-liner look bridges the gap between two winged eyeliners by connecting them across the nose bridge. How you create your uni-liner is entirely up to you and your sense of creativity. Whether you want to splatter colourful dots or draw thin wavy lines, we'd suggest using a thin eyeliner brush for better precision. 
Opt for water-activated eyeliners (aka cake eyeliner) to get vivid, opaque pigmented hues. And for the talented art majors, here's your chance to show off your skills with some detailed face paint! 
Graphic Arrow Liner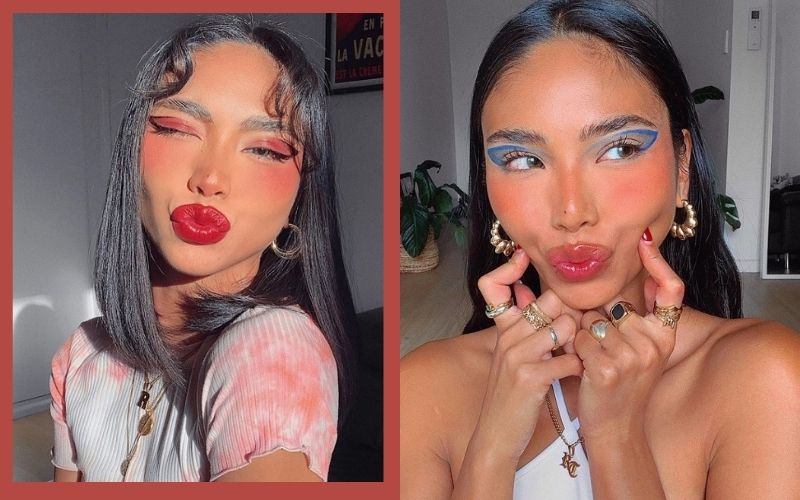 This makeup trend has made its rounds all over social media. We dare say it's become the new cat-eye for the TikTok-making Gen-Zs who are always looking for new forms of self-expression. 
If you're already a pro at drawing your go-to winged eyeliner, this is the best way to add more flair. Start drawing in your arrow from the middle of your brow bone and join it to the wingtip. For a super sharp wing, paste tape at the corner of your eyes, and remove it once you've finished your eye look. This will give it a clean finish. 
Negative Space Or Graphic-Shaped Liner (Hearts, Waves Etc.)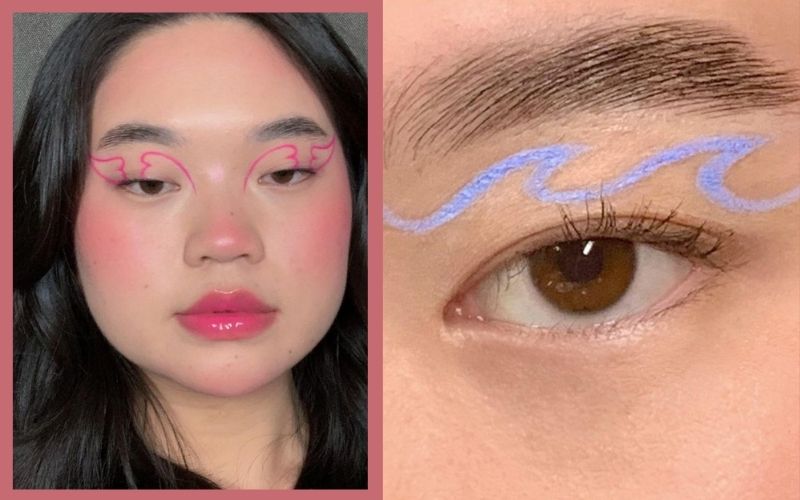 Experiment with your graphic liner and let your creative juices run free. Don't be afraid to try out various designs and patterns. Case in point: this heart-shaped graphic eyeliner style to best showcase self-love (or just to enjoy pretty eye makeup). Or reflect our all-year-round summery weather (let's not count monsoon seasons) with blue ocean waves.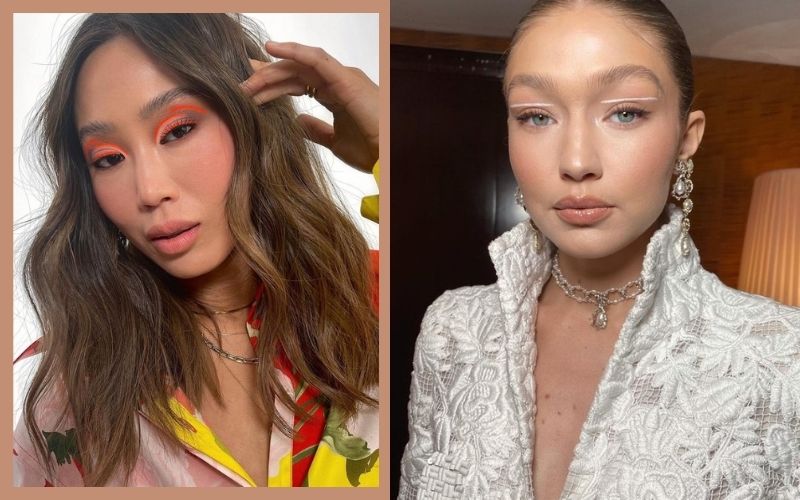 If you're not confident in your drawing skills, however, you could play around with negative space instead. Take cues from MUA Patrick Ta, who opted for an orange liner on Aimee Song by lining the lash line, crease, and outer brow bone. And, of course, who could forget the look he did on Gigi Hadid? It just goes to show that even minimalist, straight white eyeliner can look avant-garde. 
Bardot Eyes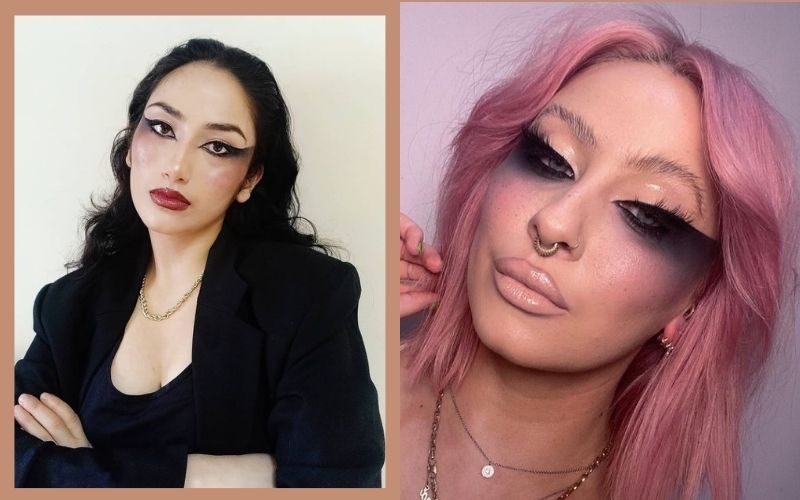 The Bardot Eyes bring about a grunge-inspired take to your eyeliner style with smudged out eyeshadow and diffused wings. The liner extends past the lash line and is painted upwards towards your temples ending at the hairline. 
To create the smokey effect, drag the product placed at the outer corners of your eye downwards till they reach the cheekbones. Then take a same-coloured eyeshadow to blend it out even more. 
Confetti Eyeliner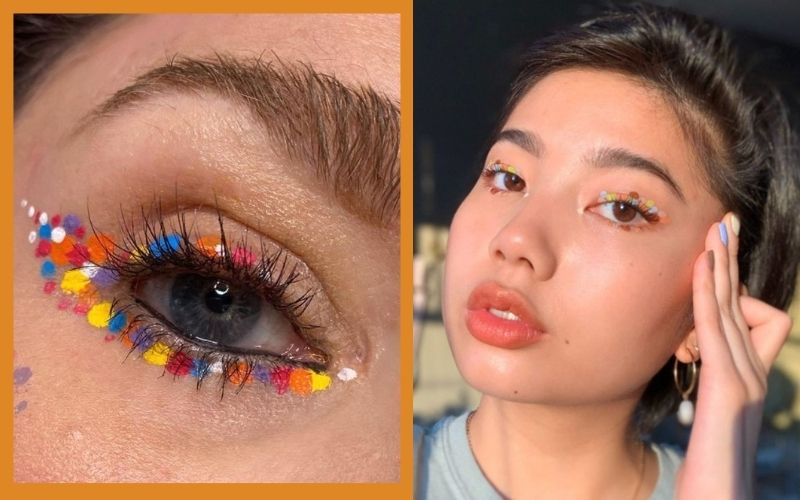 Bring some extra fun to your eye makeup with the confetti eyeliner. This is one of the best eyeliner styles to try when enhancing your flick. It's fun, colourful, and despite the intricate details, the confetti eyeliner is a lot easier to recreate than you'd think. 
Instead of drawing the design in, you just need to dot in your patterns with the tip of a colourful eyeliner. Make sure to start by placing your first dot on the outer corners of your eye. This indicates where the flick is supposed to stop. Or to make it even simpler, draw your standard cat-eye and then fill in your dots, following the eyeliner shape. 
'60s Mod Eyeliner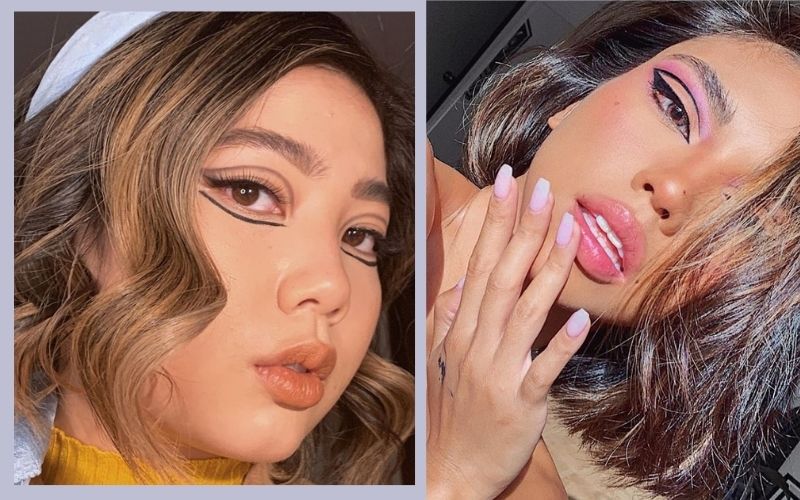 Another eyeliner style that's been trending on TikTok earlier this year is the '60s Mod Eye Makeup. With exaggerated and heavily outlined creases, full dramatic lashes, and sharp eyeliner, this retro makeup look has everyone creating their own interpretation. 
For this dramatic look, opt for a black gel or kohl liner. They're both long-lasting and will also give you extra time to perfect your look before the product dries down completely. For the base and fake bottom lashes, reach for your trusty liquid eyeliner. 
Reverse Winged Liner
Let the rocker gal within you shine with a reverse winged eyeliner. This style is for all the ladies who like some sultry drama in their eye makeup without doing too much. As its name suggests, this look concentrates the eyeliner on your bottom lash line instead of the top. 
How to: Start from the inner corner and then extend the eyeliner outwards. After creating the outline, you can go in with a brush to sharpen the flicks in the inner and outer corners. Use an eyeshadow in the same shade for a softer touch to this strong look. 
Thick Winged Eyeliner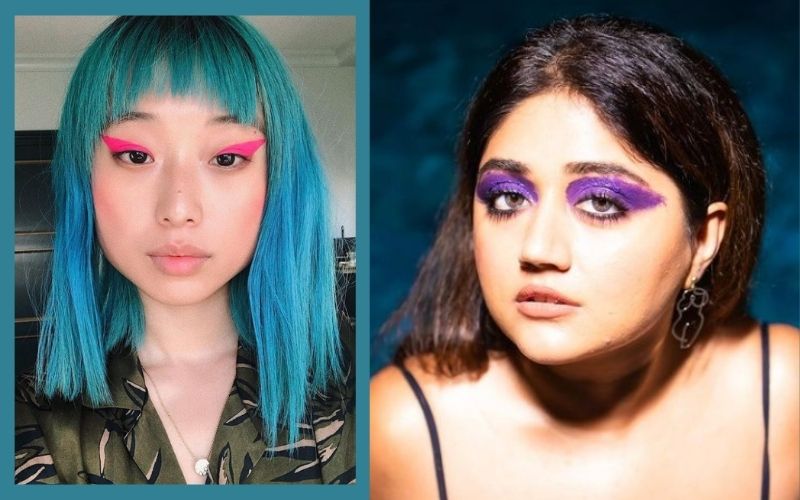 If you're foregoing eyeshadow completely, then you might as well go big with your look and flaunt a thick, winged eyeliner. This style can go as high as to cover half or maybe even your entire eyelid—it depends on how thick you want your eyeliner to be. Go with striking neon colours as seen on Margaret Zhang and Ankita Chaturvedi for a modern take on this punk-inspired eye look.
Have Fun Creating These

Best

Eyeliner Styles

To Up Your Makeup Game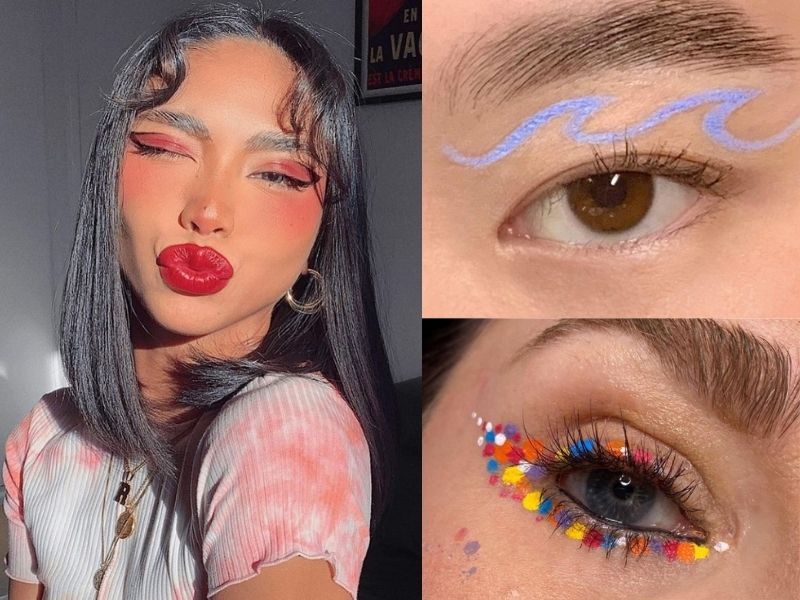 We hope this article has shown that you don't need to stick within the lines when drawing your eyeliner. For those who want an even stronger style than this, you can give these bold eye makeup looks a try. In fact, why not combine the two together for an impactful look if you're feeling especially experimental? Besides makeup, don't forget to give your nails a fresh coat (or use fake nails) with these simple nail art designs.