Ask anyone to recommend a good smartwatch, and they will likely point to the Apple Watch. Indeed, there are very few reasons not to consider Apple's uber-popular wearable if you are in the market for one. But, if for some reason the Apple Watch is not your cup of tea, what are your next best options? Samsung and Huawei immediately come to mind. And now, you can throw OnePlus in the ring with the recent debut of the OnePlus Watch in Malaysia.
What Is The OnePlus Watch?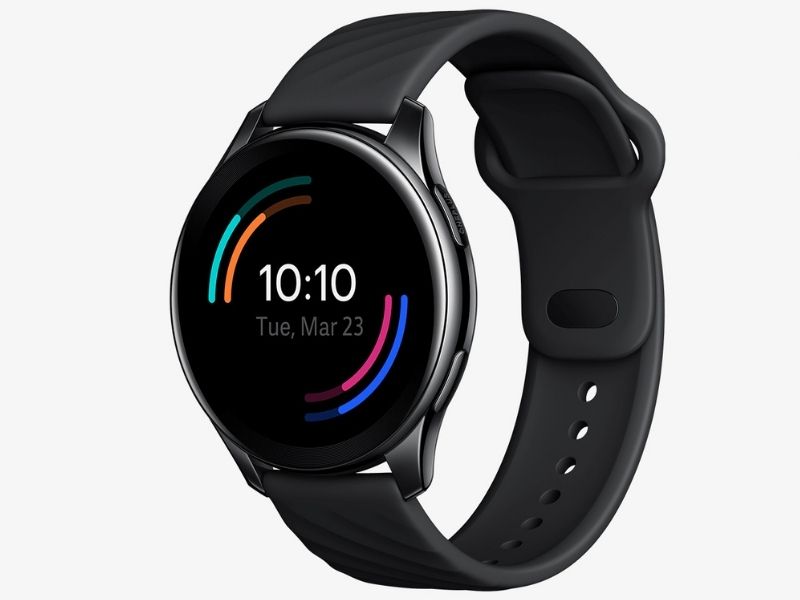 OnePlus—the smartphone maker which also dabbles in earbuds and fitness trackers, among others—has launched their first-ever smartwatch, the aptly-named OnePlus Watch. 
It does all the regular smartwatch things, including relaying your calls, messages, and notifications to your wrist. You can track your fitness progress and health metrics with it too. Oh, and it also tells the time of the day.
Despite all OnePlus phones running on the Android operating system, the OnePlus Watch uses its proprietary operating system, the OnePlus Watch OS. Compatibility-wise, it only works with Android phones at the moment, with iOS support said to be coming soon.
First released in April in selected markets, the OnePlus Watch officially launched in Malaysia on May 18th.
Why You Should Get The

OnePlus Watch In Malaysia
You Appreciate A Stylish And Elegant Design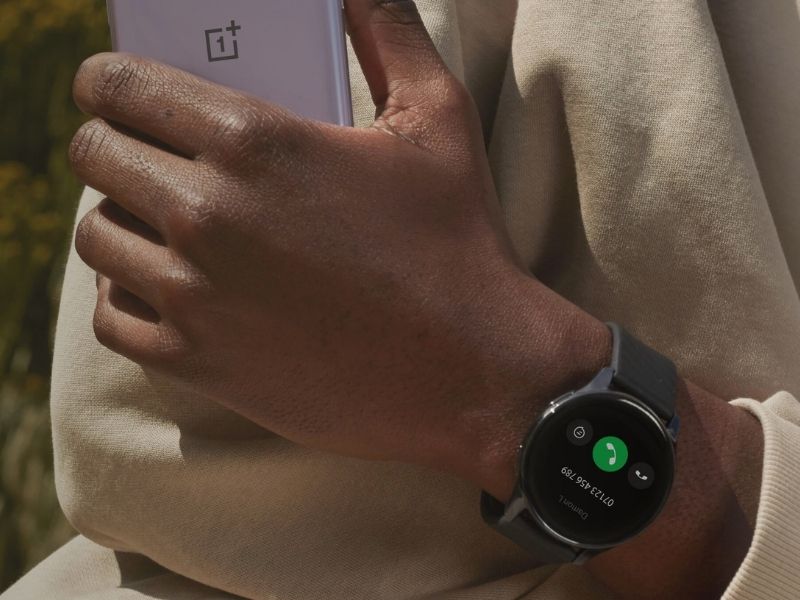 If you prefer your smartwatch to have a round face without being too bulky on your wrist, the OnePlus Watch fits the bill just nicely. It has a timeless style that doesn't detract too much from that of a traditional wristwatch. The casing is made of polished stainless steel, with classic lugs holding the straps. OnePlus says each watch is individually hand-polished. 
The watch straps are interchangeable to suit your style. Already, you can find plenty of third-party watch straps made for this watch on the market. Out of the box, the smartwatch comes preloaded with more than 50 watch faces, so you should have no problem finding one that strikes your fancy.
By the looks of it, the OnePlus Watch will look good on both male and female wrists! 
You Long For Feature-Packed Fitness & Health Tracking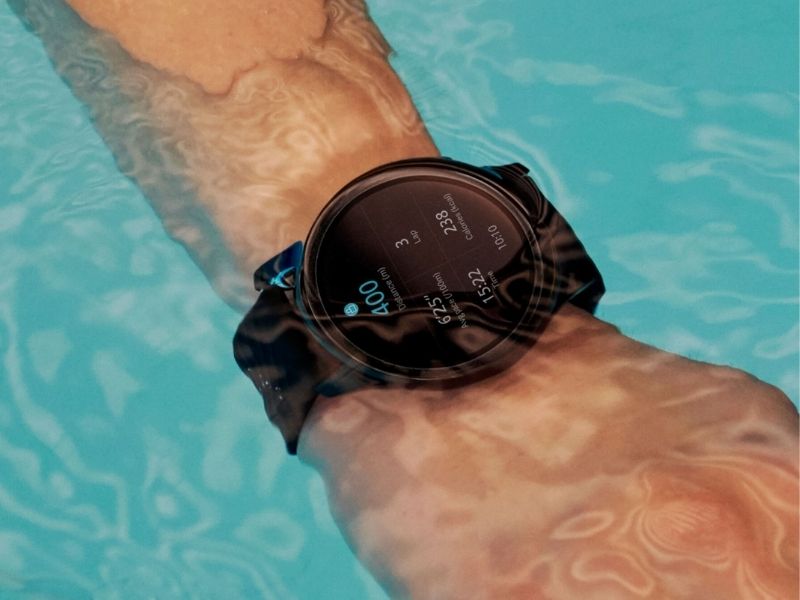 A smartwatch wouldn't be so smart if it is bereft of any fitness and health tracking features. The OnePlus Watch not only gives you basic tracking but so much more. For starters, it can measure over 110 workout types with built-in GPS, which is way more than what the average smartwatch offers.
These include water activities, with the OnePlus Watch well-suited for a dip as it is IP68-certified with a 5 ATM water-resistant rating, meaning that it can withstand pressure equivalent to a depth of 50 metres.
Even if you don't plan on tracking any fitness activities, you can still take full advantage of its sleep and blood oxygen monitoring features for health purposes. Additionally, the watch is equipped with a stress tracking function that detects heart rate variability (HRV) via fluctuations. All this information can reveal valuable insights into your physical and mental well-being.  
You Want To Play Your Favourite Music, No Smartphone Required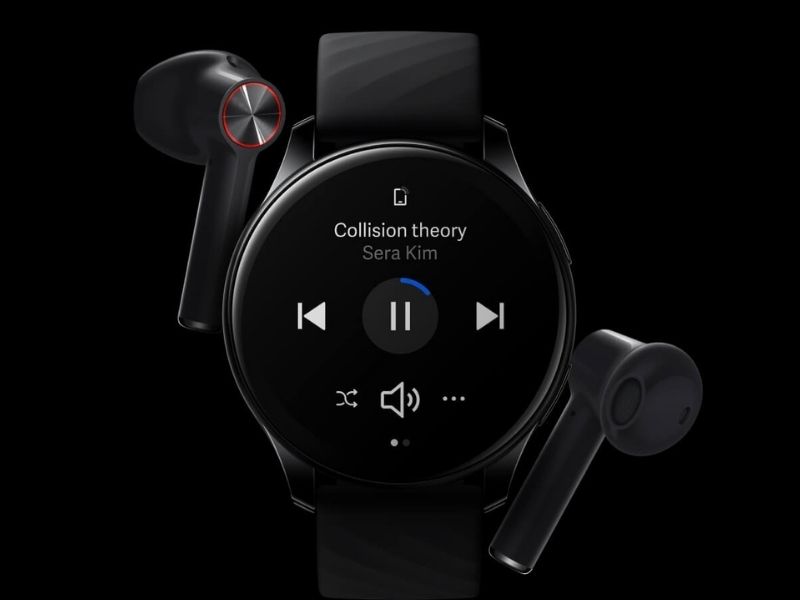 The OnePlus Watch has 4GB of onboard storage memory which can be used to store a music library. So, load up all your favourite tunes on it and bring your jam wherever you go!
This is especially useful when you are out for a walk or jog, and do not want to bring your phone along. With just a pair of wireless earbuds connected to the watch, you can enjoy listening to your most-loved tracks while your phone stays indoors.
You Hate Charging
Charging all your devices is no fun, and a smartwatch will be an extra thing for you to juice up on top of the essentials. You wouldn't expect a smartwatch to give you more than a week's worth of battery life, but the OnePlus Watch is an exception.
You would only need to charge the OnePlus Watch once every fortnight, as it delivers up to 14 days of battery life for typical usage (25 hours of continuous exercise with GPS activated). Even better, you can get seven days of battery life with a mere 20 minutes of quick charging time!
The OnePlus Watch holds a significant advantage in the battery department over almost every other smartwatch. Not even Apple and Samsung's finest can beat that sort of battery endurance and charging speed.
OnePlus Watch Malaysia

Price & Availability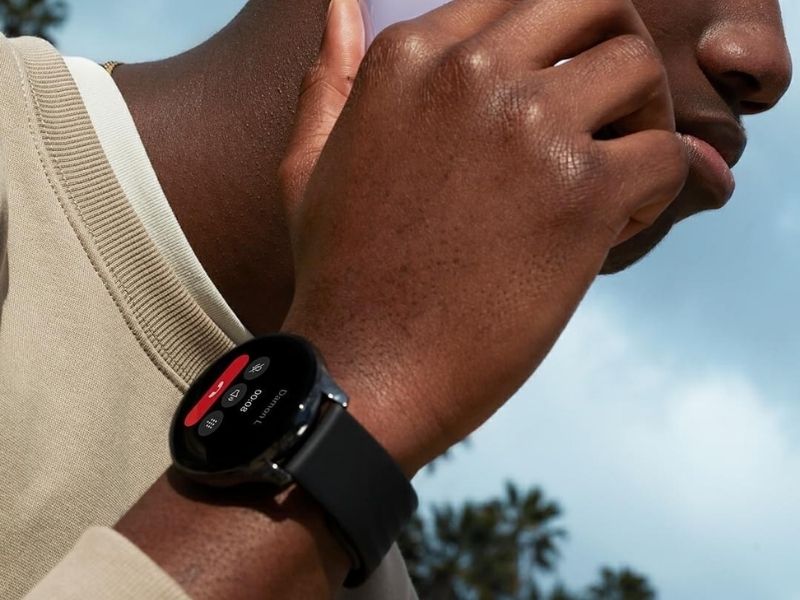 In Malaysia, the OnePlus Watch officially retails at RM699. It is one of the more affordable Android smartwatches here if we compare it to the latest Samsung Galaxy Watch 3 or Huawei Watch 3 with price tags exceeding RM1,000.
You can purchase the OnePlus Watch on Shopee Malaysia via the OnePlus Official Store today. It is only available in 46mm size and Midnight Black colour option.
Check out Tech Thursday for 1-day only lowest price, unbeatable deals, and extra 20% Coins Cashback every Thursday!