Natural curls are the envy of all pin-straight haired women's dreams. However, while stunningly beautiful, they can be a real pain to style and manage. Most of the time, you have absolutely no control over your unruly locks, and every day is a constant struggle with the hairbrush! Unfortunately, an intensive washing and shampooing routine is unavoidable, so it's important to find the right products. If you're feeling lost over what shampoo to pick for your curly hair, then continue reading to learn what would suit you. 
Best Types Of Shampoos For Curly Hair (Damaged/Dry & Frizzy)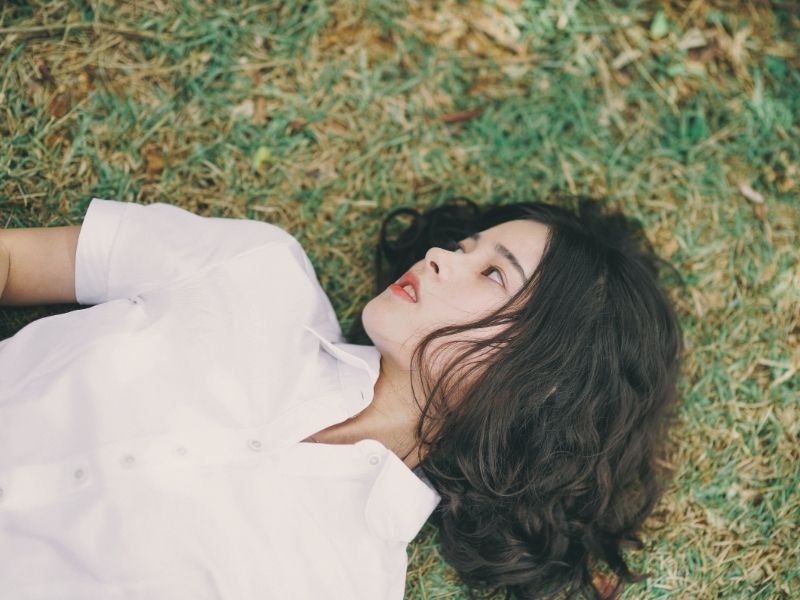 Sulphate-Free Shampoos
For those who have been frequently straightening their curls, chances are your hair has gotten severely damaged and brittle over time. Other signs would be the lack of definition and straight ends that won't hold the curl. With this, it's usually better to use a sulphate-free shampoo. Sulphates are the reason you get that foamy froth when shampooing. However, they can be really harsh and will take away all the natural oils from your hair. 
Furthermore, with curly types, these natural oils have a harder time reaching the ends of the hair. Using a shampoo that contains sulphates can therefore make your curls even drier, frizzier, and also more damaged towards the ends. A sulphate-free shampoo for curly hair will be more gentle and still gets the job done in keeping your hair clean. 
With that being said, you don't necessarily need to nix sulphates from your shampoos entirely. If you're the type who hits the gym and exercises regularly, then your hair may get oily and greasy rather quickly. In which case, you may want to alternate between sulphate-free and sulphate shampoos. Afterall, sulphates are still a handy surfactant that can efficiently clean out all the grime and dead skin cells in your scalp. 
Plus, once your curls are revived and healthy again, you don't need to stick to your sulphate-free shampoos so religiously. In fact, due to its gentle formula, it may not be enough to clean and prevent product build-up compared to a sulphate shampoo. So, having balance is key.
Recommended: Naturals by Watsons Argan Shampoo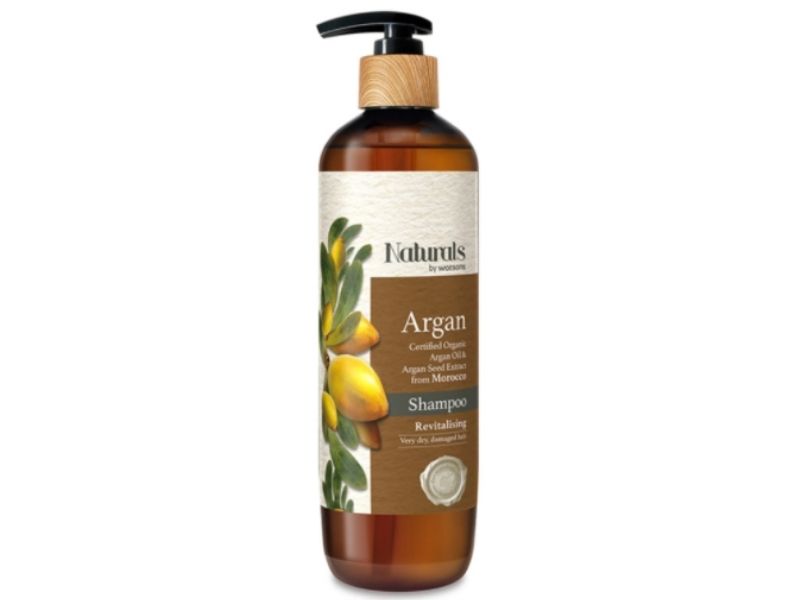 There are plenty of benefits that argan oil can give to your curly hair. It will not only protect your hair against heat, but it will also define your curls and tame any frizziness. Additionally, it locks in the moisture, and combined with the vitamin E, nourishes your hair to give it a shiny glow and repair split ends. The botanical ingredients within make this shampoo gentle on the scalp, perfect for revitalising your damaged hair.
Recommended: Olaplex No.4 Bond Maintenance Shampoo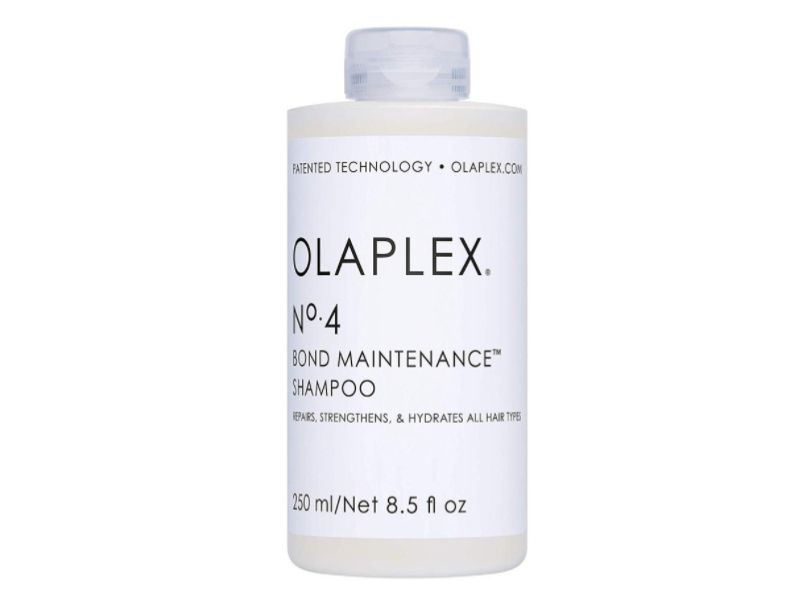 This shampoo is not just suitable for curly hair, but for all hair types too. Their Olaplex Bond Building Chemistry revitalises the hair's internal strength together with its moisture levels. It contains no sulphates and is also paraben-free and colour-safe. Your curls will become bouncier and any broken bond repaired with consistent use. 
Hydrating/Moisturising Shampoos
Almost every naturally curly-haired person has had (and still do have) their own fair share of struggles with managing frizziness. As mentioned above, curly hair is often dry in texture and lacks moisture. For that reason, it attempts to seek moisture from its surrounding environment. 
This, in turn, will cause your cuticle (outermost layer of hair) to open up so that the hair can reach out to absorb the moisture from the air. Once, the moisture enters, your hair strands will start to rise and become frizzy. That's why it's important to find a shampoo for curly hair that contains moisturising ingredients, such as ceramides and emollients. These will help keep the cuticles flat, nourish and hydrate your tresses sufficiently. 
Recommended: OUIDAD Advanced Climate Control Defrizzing Shampoo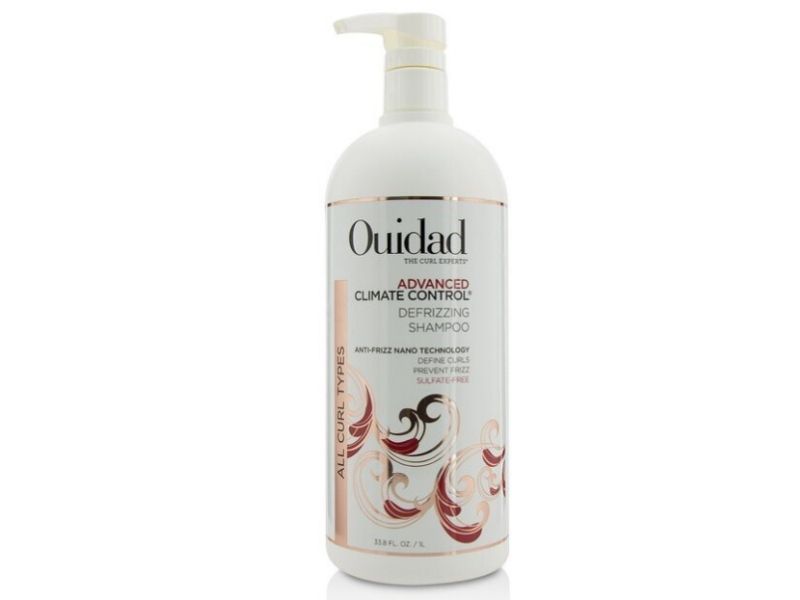 One way of preventing your hair from frizzing is to use a hydrating shampoo that acts as a barrier to retain the moisture in the cuticle. OUIDAD's shampoo is packed with ceramides, and emollients, such as murumuru and shea butter. This will help smoothen out the surface and repair your hair from damage. Their anti-frizz nanotechnology, extracted from silk proteins, seals the cuticle and keeps the humidity from seeping through, shielding against breakage. 
Recommended: Aveda Be Curly Shampoo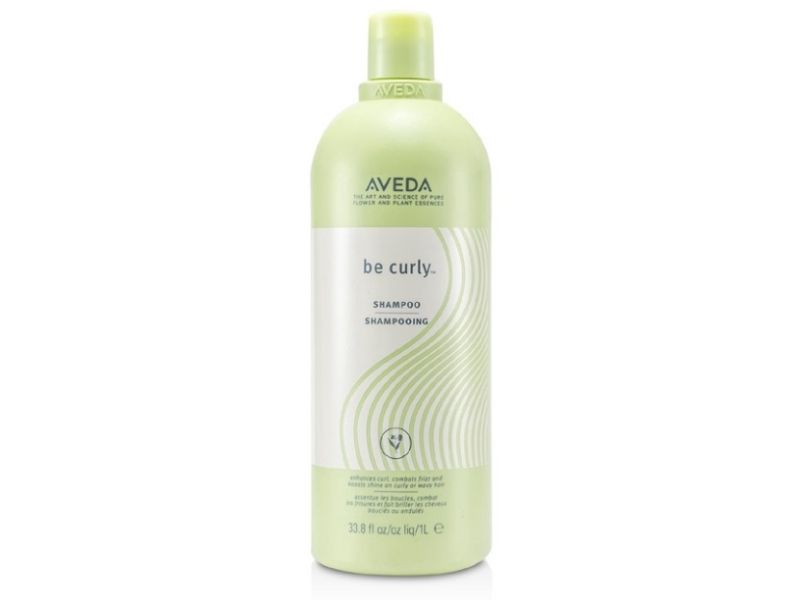 This shampoo is specifically formulated for curly hair. It carries ingredients like organic aloe blend and wheat protein. These are both great for increased moisturisation and restoration of dry hair. You don't have to worry about running out of this product either, because a little goes a long way, but with maximum results. Consistent use can make your curls more defined and leaves your hair feeling soft with an intense shine. 
Shampoos With Slip
Slip means how slippery the product is going to be. Typically found in conditioners or leave-in detanglers, the main purpose of a slip is to thoroughly coat each strand of hair to make them feel extra smooth. The slippier a shampoo is, the less difficult the detangling process is going to be after your shower. Less tangling makes your hair less susceptible to breakage. Using a slip shampoo for your curly hair will also cut down on the time it takes to condition your hair too. You won't run out of conditioner as quickly since you'll be able to apply less product. 
Recommended: OUIDAD Superfruit Renewal Clarifying Cream Shampoo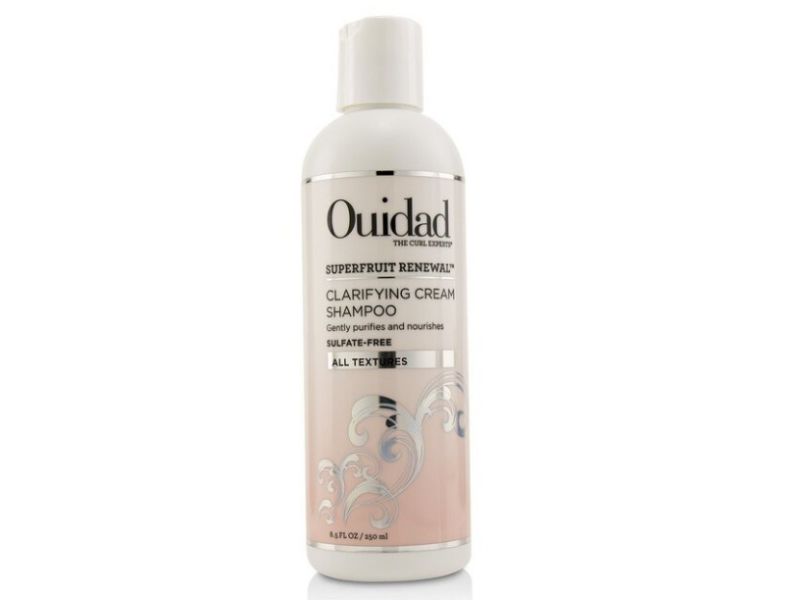 This shampoo is light on the hair, but will still successfully wash and clean out any product build-up and residue. Packed with antioxidants of concentrated superfruit acids (blueberry, papaya, cranberry, banana oil, and acai), it instantly brings life and hydration to your locks. The slippery slather in this shampoo provides a smooth creamy texture that will easily detangle and soften your curls, all while making your hair squeaky clean. It's great for those who often need a quick fix-me-up wash that allows them to move fast and out the door in record time. 
Other Tips & Tricks To Maintaining Curly Hair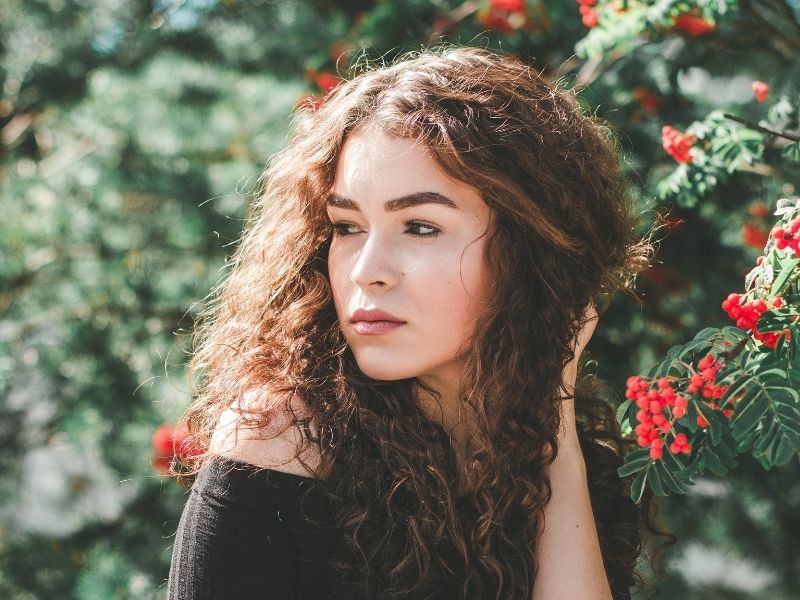 Getting luscious, healthy curls doesn't just stop at using one product. Aside from looking for the right shampoo for your curly hair, keeping a consistent and effective hair care routine is just as crucial. Firstly, do not over-cleanse and over-shampoo your hair. Only wash your hair once to three times a week to retain your hair's natural oils. 
Secondly, use a wide-toothed comb over a brush to detangle your hair, and comb from bottom to top. Try detangling with your wide-toothed comb during the conditioning process in the shower instead of after. 
Finally, always wash your hair with cold water. Hot water can remove the sebum and hair's natural oils, causing it to be frizzy. As for drying your hair, attach a diffuser if you're going to use a blow dryer. This will limit movement and keep your hair in place, so there will be less friction and frizz as a result. 
Choose The Right Shampoos For Your Curly Hair To Maintain Your Healthy Locks
We hope this guide has been helpful in knowing what shampoos for curly hair to look out for. Though, keep in mind that there's no one and done miracle hair product. These shampoos are just one step in an entire maintenance hair care routine. So, experiment and find what works best for you and your hair type. Need other beauty tips? Maintain a healthy glow and check out our other article on Korean moisturizers for oily skin. Otherwise, if you're also looking for some fashion inspo, scroll through our guide on how to style oversized shirts too.