The Sony PlayStation 5, or PS5 as we all will be calling it, is one of the most anticipated console releases in years. Excitements are understandably through the roof as the next-generation upgrade comes nearly seven years after the PS4's debut back in 2013, which is a long time in the consumer tech world. If you are reading this, chances are you are one of the many gamers here who just can't wait to get their hands on the latest and greatest gaming console. So, here are the most important things you need to know about the Sony PS5, including its price in Malaysia and release date.
Sony PS5 Price And Release Date In Malaysia
Sony PS5 Price In Malaysia
The PS5 retails at RM2,299 for the standard edition with an Ultra HD Blu-ray disc drive and RM1,869 for the Digital Edition without the disc slot.
For comparison, you can get a brand new PS4 today within the range of RM1,300 to RM2,000 depending on the various versions, storage configurations as well as packages.
Sony PS5 Release Date In Malaysia
The PS5's official release date in Malaysia was on 11 December 2020. From 20th August 2021 onwards, you can pre-order both the PS5 standard edition and PS5 Digital Edition at participating partners and sales platforms (the full list can be found here).
A Short Factsheet On The Sony PS5 Consoles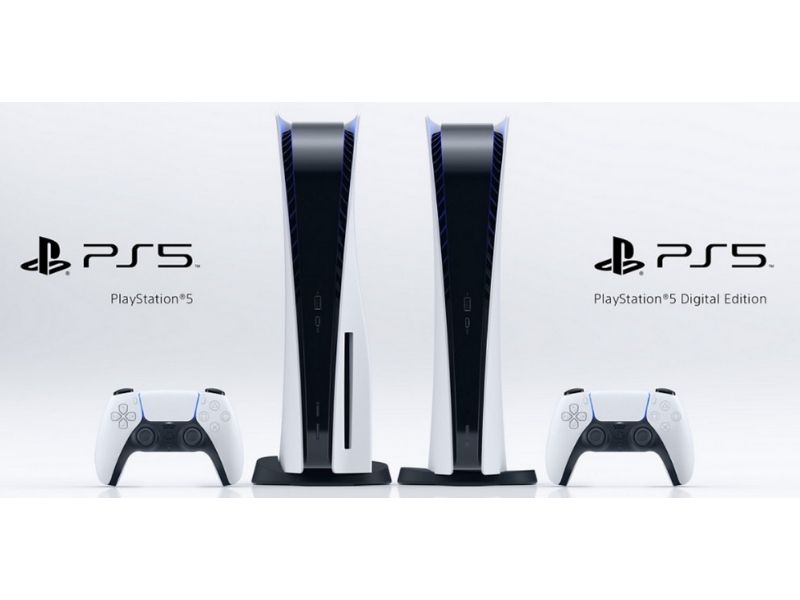 The Sony PS5 will be coming in two versions as mentioned earlier. What differentiates the standard edition from the Digital Edition is the existence of a disc drive in the former. Without a disc drive, the PS5 Digital Edition will rely solely on digital game downloads from the PlayStation Store.
For specs heads out there, both the PS5 and PS5 Standard Edition will be powered by a custom eight-core AMD Zen 2 CPU, a custom AMD Radeon RDNA 2-based GPU and have 16GB of GDDR6 RAM. They will be able to support up to 8K output as well as 4K graphics at up to 120Hz refresh rate. So, if you don't already have a 4K TV, now is the time to shop for new televisions. The consoles will also have 825GB worth of built-in storage space with the option for expandable storage.
Fun fact – the Sony PS5 will be the biggest game console in sheer physical size when it comes out. We are talking about an approximate measurement of 15.4 inches tall, 10.24 inches deep, and 4.09 inches wide. We suggest taking a look at TV cabinets if you think your current setup needs an upgrade in terms of size and looks in order to proudly display your future prized possession.
Sony PS5 Accessories For Maximum Gaming Pleasure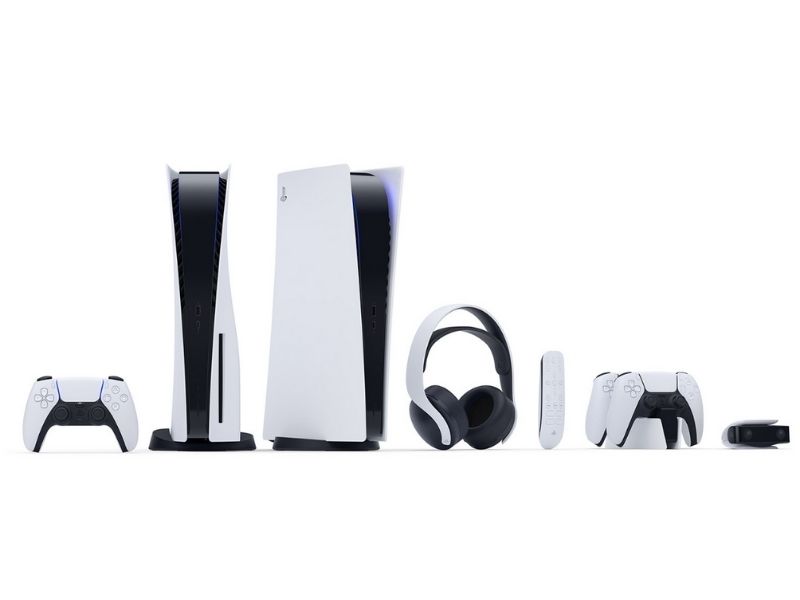 With a new gaming console, comes a new controller. The official PS5 controller bears the DualSense moniker and besides its futuristic (love it or hate it) look, it has a couple of cool new features, namely haptic feedback, adaptive triggers and built-in microphone. Besides the new controller, the whole PS5 ecosystem also comes with a host of accessories that include the DualSense charging station, Pulse 3D wireless headset, an HD camera and a media remote.
Getting them all might not be feasible for your budget since the Sony PS5's price in Malaysia alone won't be cheap, so if you are looking for more affordable alternatives, there are always third-party gaming accessories you can consider that are easier on the wallet.
Sony PS5 Games: Amazing Offerings Coming Your Way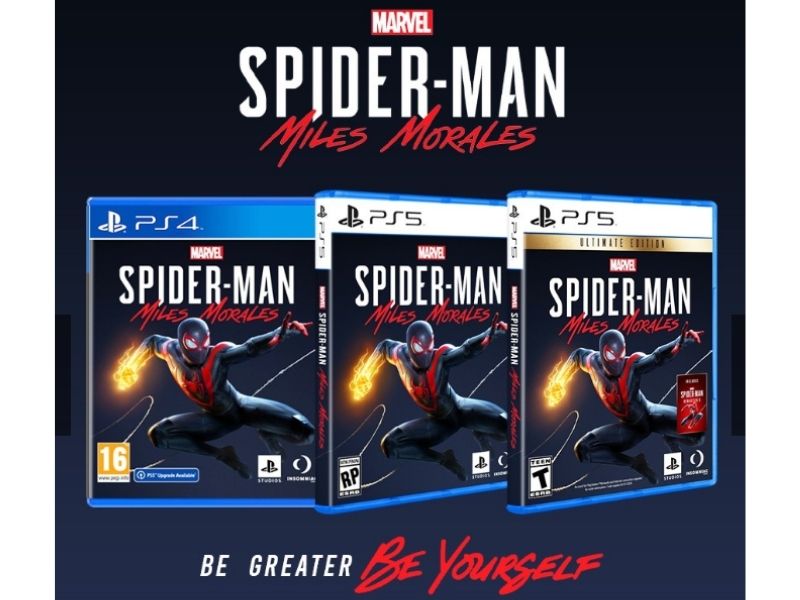 What's a next-gen gaming console without next-gen games right? There are a couple of PS5-exclusive games that take advantage of the powerful new machine's capabilities to offer you a gaming experience unlike any other. Some of the first-party titles include Marvel's Spider-Man: Miles Morales, Marvel's Spider-Man: Miles Morales Ultimate Edition, Demon's Souls, Destruction AllStars, Sackboy: A Big Adventure and Astro's Playroom.
On top of those, you will also have access to popular new third-party titles such as Call of Duty: Black Ops Cold War, Assassin's Creed Valhalla, Fortnite, Devil May Cry 5: Special Edition, Just Dance 2021 and Observer: System Redux. This is not forgetting a slew of older PS4 games you can play on the new system on day one in the PlayStation Plus Collection. The collection features some of the biggest hits like Uncharted 4: A Thief's End, God of War, Persona 5, Final Fantasy XV and Detroit: Become Human.
Be sure to also check out these nine games to play right away when you have finally gotten your hands on the PS5!
Its Time To Get Into Next-Gen Gaming With The PS5!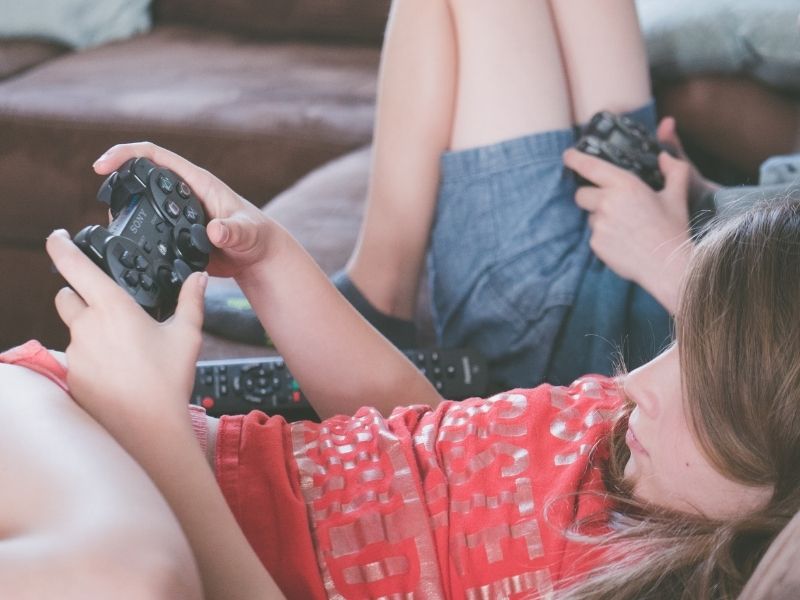 Now that you know all about the Sony PS5's price and release date in Malaysia, the only thing left to do is to get your wallets ready! That said, if your budget doesn't allow you to splurge, it doesn't mean you can't enjoy some good gaming sessions at home, especially during the current pandemic.
Gaming doesn't always have to cost an arm and a leg. There are all kinds of gaming consoles that suit all budget levels. In fact, your modern smartphone is a great portable gaming machine in its own right, so make use of your phone and check out some of the best multiplayer mobile games you can play with your buddies!