Here's a little history lesson: The first-ever chair made for gaming emerged in 2006, and that paved the way for a whole new market for the so-called "gaming chairs". A gaming chair is recognisable for its flashy racing seat-like design, but above all, for its superior comfort. They come with all the bells and whistles that you normally wouldn't find on a standard chair. If you are a serious gamer with a serious gaming set-up, a gaming chair is almost a must-have! Here, we take a look at some of the best gaming chairs (both budget and premium) available in our market today.
Best Premium Gaming Chairs

To Buy In Malaysia
Want the best of the best gaming chairs with all the bells and whistles?
1. Acer Predator Gaming Chair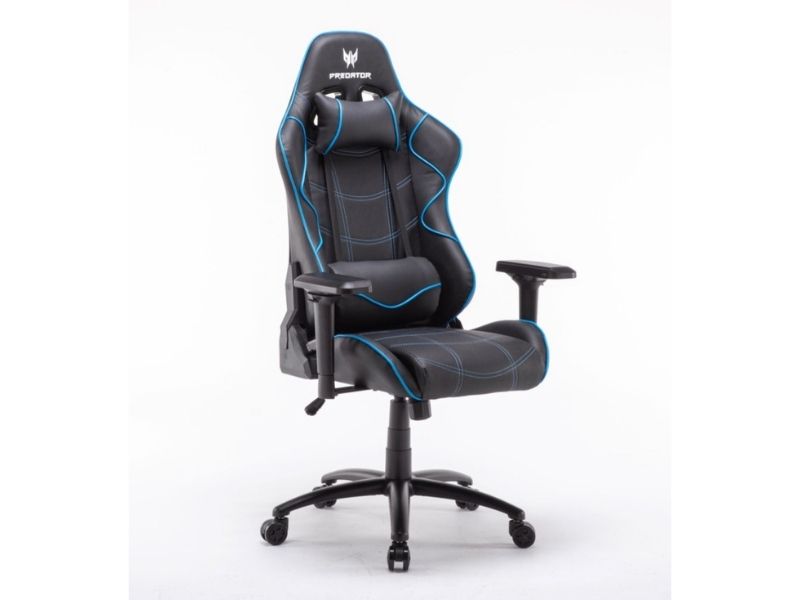 The Acer Predator Gaming Chair offers good support for your lower back and neck thanks to its detachable lumbar and headrest pillows. Meanwhile, its 4D armrests are highly adjustable in all manners of directions.
Sporting premium PVC leather, the chair features a high-density mold shaping foam that conforms to your body shape the longer you sit on it. Its full steel frame can support individuals up to 120kg, and it also allows for up to 180 degrees seat recline.
2. Razer Iskur X
No, there aren't any neon green RGB lights on this gaming chair, but the Razer Iskur X offers an ergonomically-designed contoured seat with multi-layered synthetic (which is more durable than standard PU leather) and high-density foam cushions.
The chair is fully height-, tilt-, and recline-adjustable. And its 2D armrests can be rotated inwards or outwards, besides being height-adjustable. If you prefer 4D armrests and better lumbar support, you can opt for the pricier Razer Iskur.
3. OSIM uThrone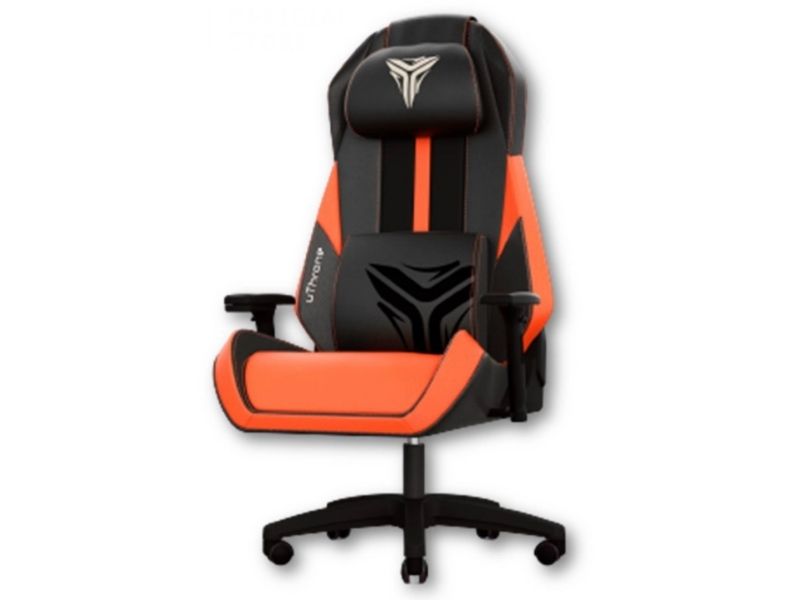 If budget is no issue and you desire the most comfortable gaming chair you can find, the OSIM uThrone could very well be that holy grail of gaming chairs.
So, what can you expect from the world's first gaming massage chair? For starters, it boasts its V-Hand Technology that offers targeted neck and shoulder massage for effective pain relief. Furthermore, its lumbar press glides along the lumbar to relieve back pain and alleviate back soreness from prolonged seating. All these features are controllable on the concealed control panel alongside the right armrest.
OSIM claims that the massage rollers can emulate the skillful techniques and flexibility of a masseuse's hands. With their reputation (and that price tag), we hardly doubt it!
Best

Budget Gaming Chairs

Under RM1,000 To Buy In Malaysia
Gaming chairs don't have to cost a bomb. If you have less budget to spare, these options will be right up your alley.
4. TTRacing Duo V4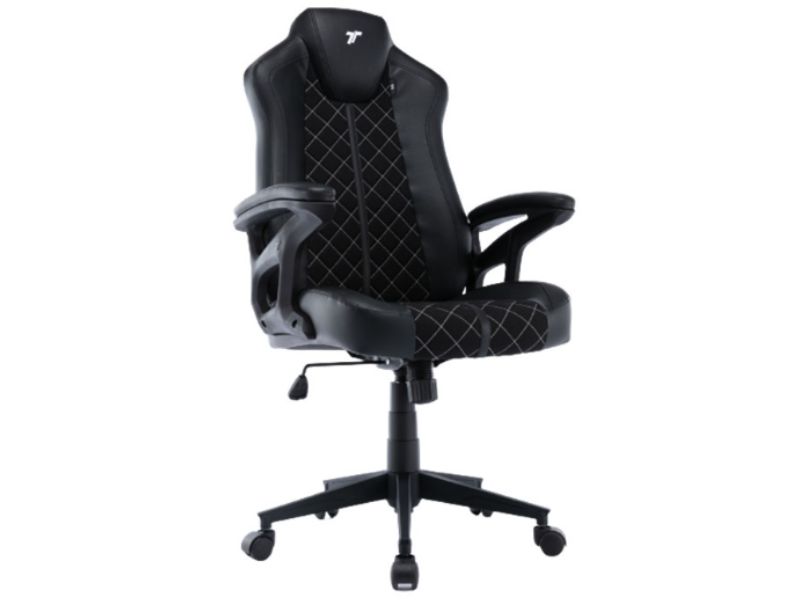 TTRacing is a popular brand offering affordable gaming chairs. It recently launches the Duo V4, successor to the Duo V3 which has been its best-selling model and is also touted as one of the best entry/budget gaming chairs in the market.
The latest Duo V4 model comes with numerous upgrades over its predecessor, which include a wider backrest, improved armrests with enhanced durability, and an all-new seat base featuring SeatFit technology with a waterfall curved edge designed to prevent unwanted motion while allowing flexibility and ease of movement. It is available in PU leather and Air Threads Fabric, the latter of which offers more breathability.  
5. Armaggeddon Shuttle II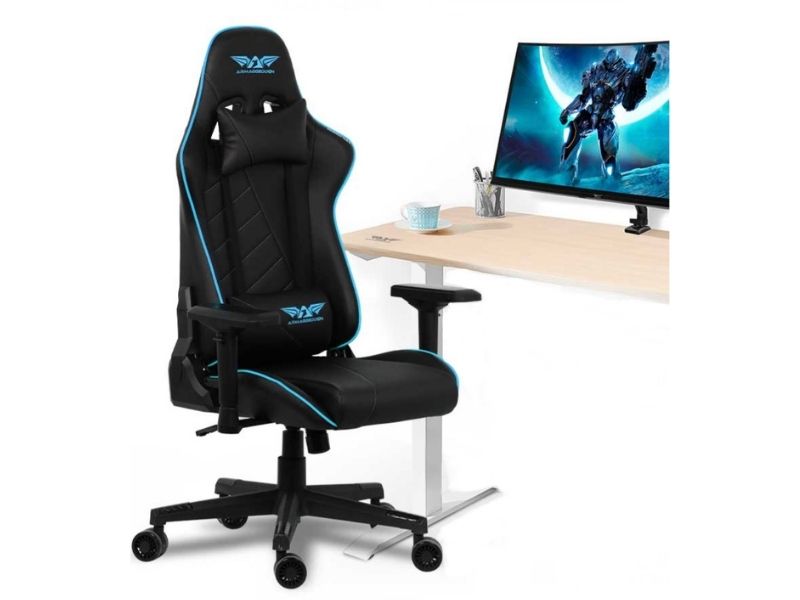 The Shuttle II gaming chair by gaming peripherals brand Armaggeddon is its most popular yet. It is affordably-priced while offering many of the standout features of a gaming chair. This includes a premium PU leather seat that is highly reclinable, neck and back cushions, as well as 4D adjustable armrests.
Armaggeddon also has other gaming chairs in the offing that you can check out, like the Nebuka III and Starship V1. They come with some extra features along with higher price tags.
6. GTGAMEZ Gaming Chair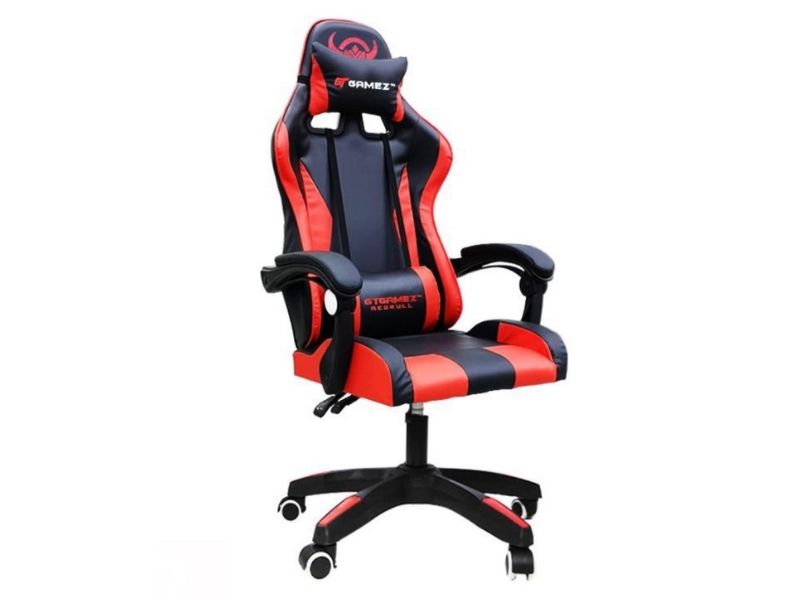 For the cash-strapped, you can still get a good budget gaming chair without needing to splurge. The GTGAMEZ gaming chair is available for just under RM200, yet it doesn't skimp on features.
While the quality and level of comfort might not be as good as the more expensive models, this is still a fully-featured gaming chair with leather material, a freely adjustable seat, and pillows for neck and lumbar support. Granted, it still offers much better comfort than a regular chair.
7. Gaming Freak Trixie Throne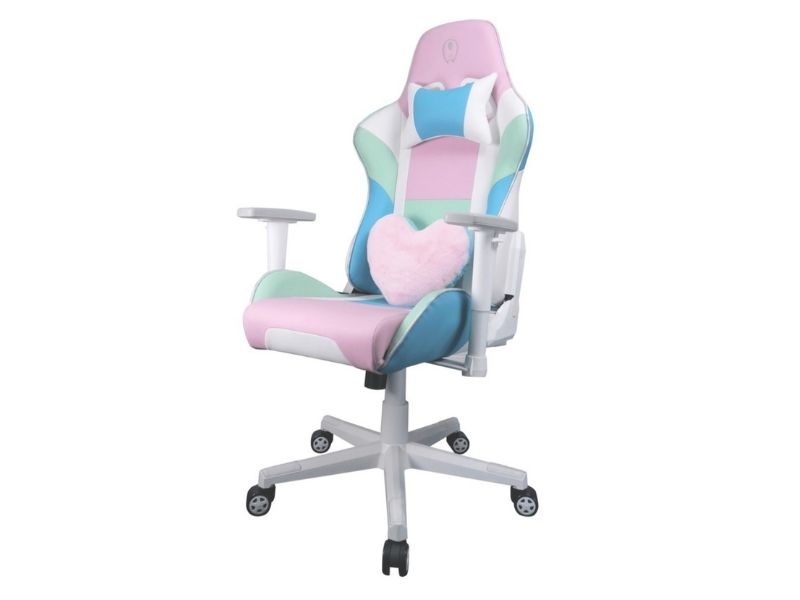 If you like your gaming chair in pink, pastel, and bright cheerful colours, definitely check out the Trixie Throne from Gaming Freak. To complete the ladies-friendly look, it even comes with a heart-shaped lumbar pillow! 
The Trixie Throne has a butterfly mechanism that offers full-body support (quad, lumbar, and spinal). Its armrests are height-adjustable, and the seat is reclinable up to 165 degrees. Moreover, the seat material is made of 60mm high-grade PU leather and nylon racing castor.  
Gaming Chairs Can Be Your Best

Ergonomic Furniture Purchase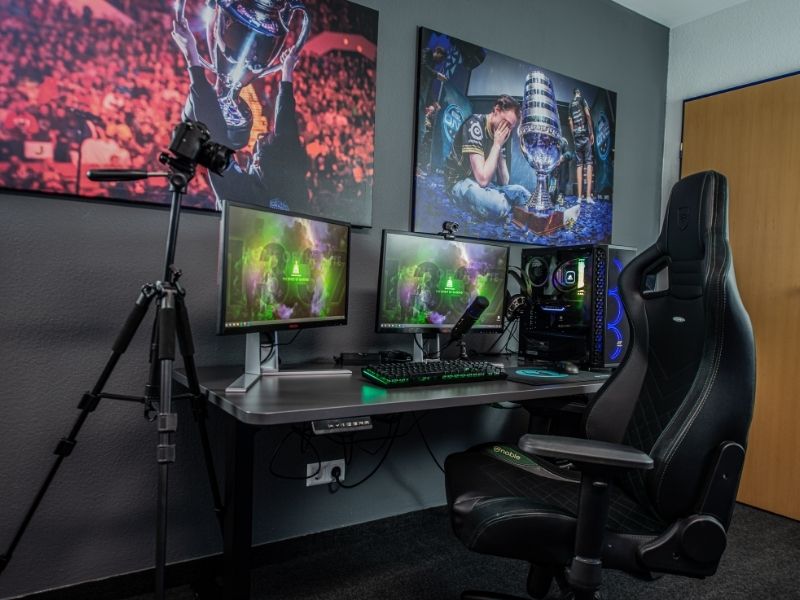 The best gaming chairs are designed to offer extended comfort with ergonomic features as gamers tend to sit for long periods. This means that they will also certainly make for great desk chairs for working from home. Whether you are putting together a gaming room set-up or a home office set-up, the importance of a comfortable supporting chair in the equation cannot be overstated. Get a good gaming chair, and your body will thank you for it!  
Do share some of your best gaming chair recommendations if you have any. Also, don't miss out on our round-up of the best ergonomic chairs!
Check out Tech Thursday for 1-day only lowest price, unbeatable deals, and extra 20% Coins Cashback every Thursday!