Serious about your PC gaming efforts? Whether it's because you want to play DOTA with pinpoint accuracy or because you want to give the best impression when you stream on Twitch, what you need is the best gaming mouse, even better if it's within budget! For pro and serious gamers, any extra step eliminated and even the most minuscule speed advantage can be the difference between winning or losing a game.
Why Buy A Gaming Mouse For Yourself?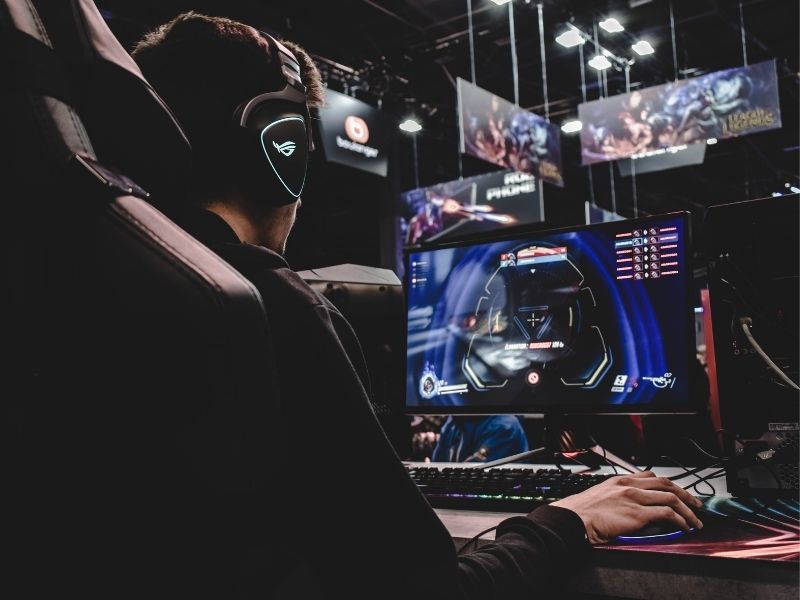 While conventional and gaming mice have the same basic function, gaming mice have higher click and movement sensitivity. Some models also have programmable buttons, which you can use for things like rapid firing, easy inventory access in-game, and more. These two things contribute to better gaming performance overall. 
A gaming mouse doesn't come cheap though, much like a lot of gaming gear. So, we've put together this list of some of the best budget gaming mouse options we could find on Shopee to improve your gaming performance without having to burn through your savings!
Best Budget Gaming Mouse Options Below RM50
Fantech X9 Thor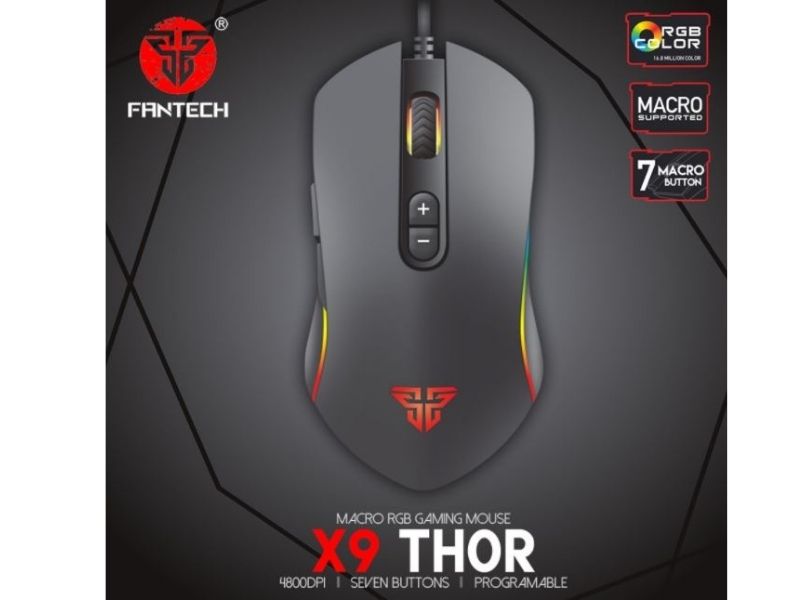 Think of it as the price of two Starbucks frappes, but the Fantech X9 Thor (available at fantech.os) is a worthy addition to our list with its adjustable DPI (up to 4800 DPI), 125hz polling rate, and seven-button macro.
Its long-lasting switches can last for 10 million clicks. This is one of the best budget gaming mouse options on the market if you are also looking for something with a little weight to it—135g to be exact—for better control during gaming. 
AVF Rapid 4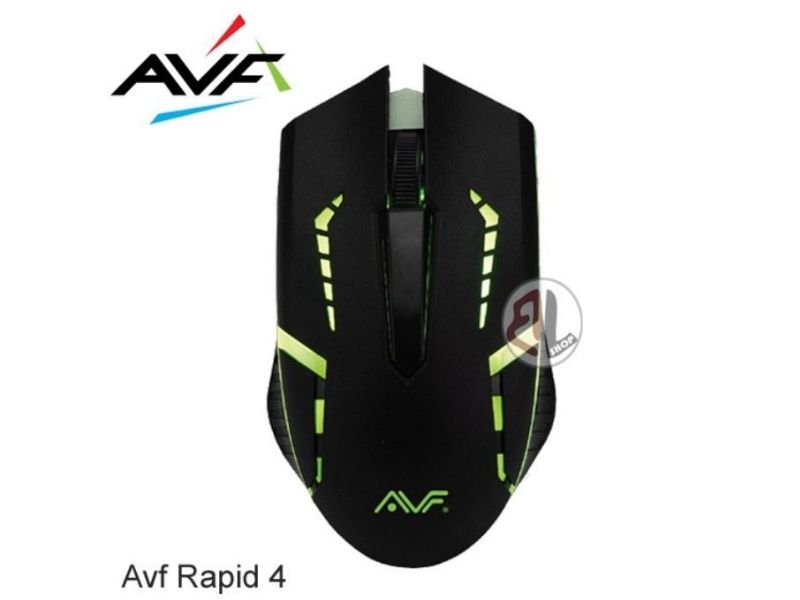 For those of you looking for a super-budget gaming mouse, the AVF Rapid 4 (available at blshop2010) might do the trick. It has a light-up logo that can change colours, a DPI of 1000, and three buttons. This may not seem like much, but if you only have a basic mouse at home, this is still a slight upgrade. 
T-Wolf V10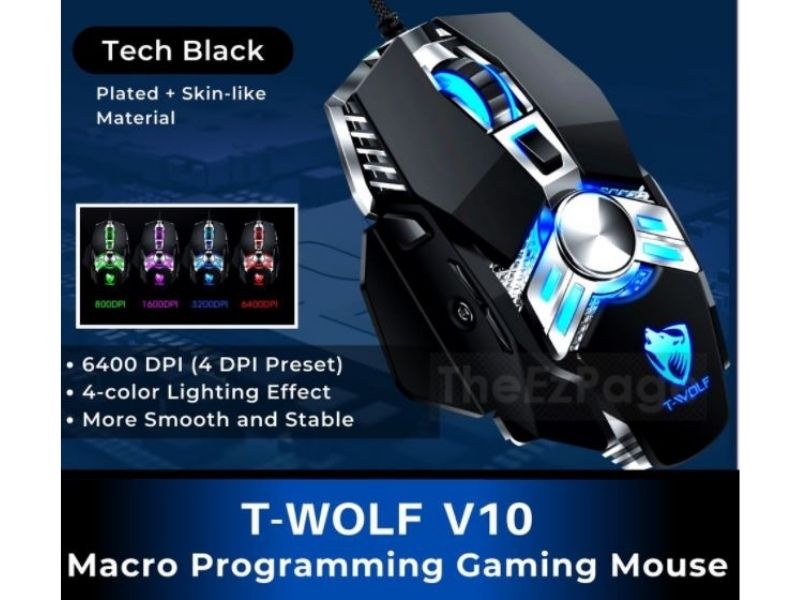 With an ultra-cool design and adjustable DPI of up to 6400 DPI, the T-Wolf V10 (available at nanotechwebstore) is really one of the best budget-friendly gaming mouse options you can buy. It boasts seven re-mappable buttons, four-colour lighting, as well as a five-million-click key life.
Alcatroz X-Craft Air Series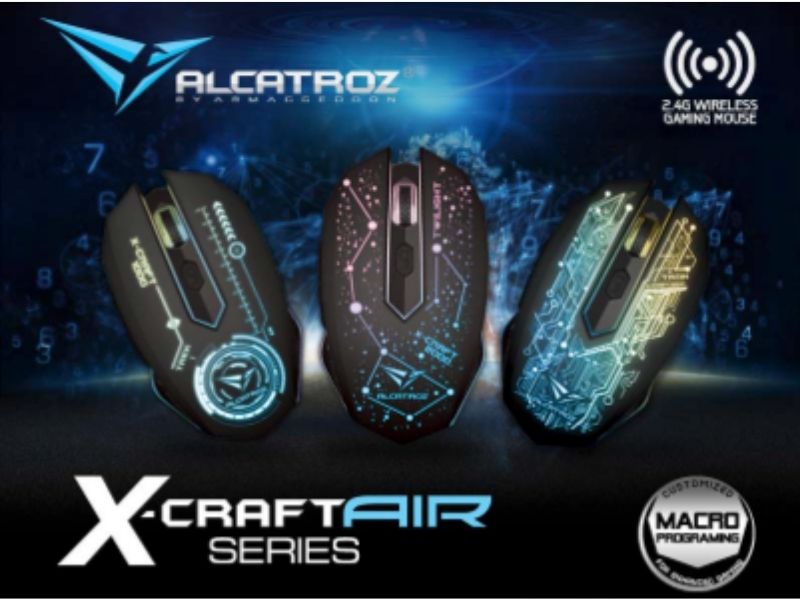 The Alcatroz X-Craft Air Series (available at leapfroglobal) is a great choice for those looking for an affordable yet high-performing gaming mouse. The rubberised finishing on the mouse gives it a good grip, and its five programmable buttons are pretty handy too. What's more, this mouse has seven pulsating colours for its lighting, and the manufacturer offers a two-year warranty.
HP M260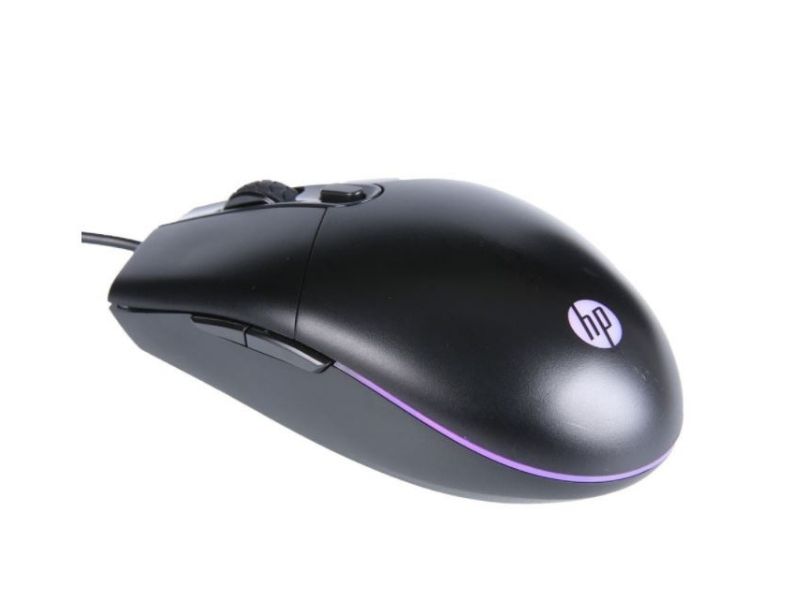 HP may be a mainstream brand best known for other gadgets, but they actually do have some gaming gear as well. The HP M260 (available at edifiermalaysia.os) gaming mouse is one of the best budget gaming mouse options you can find for a very low price, where you get a six-speed adjustable DPI ranging between 800 and 6400 DPI.
Moreover, the M260 also has a dual-mode switching feature for you to change between office and gaming modes. The ergonomic build of the mouse is suited for long use, and HP also offers a one-year limited warranty for the product. 
Philips SPK9304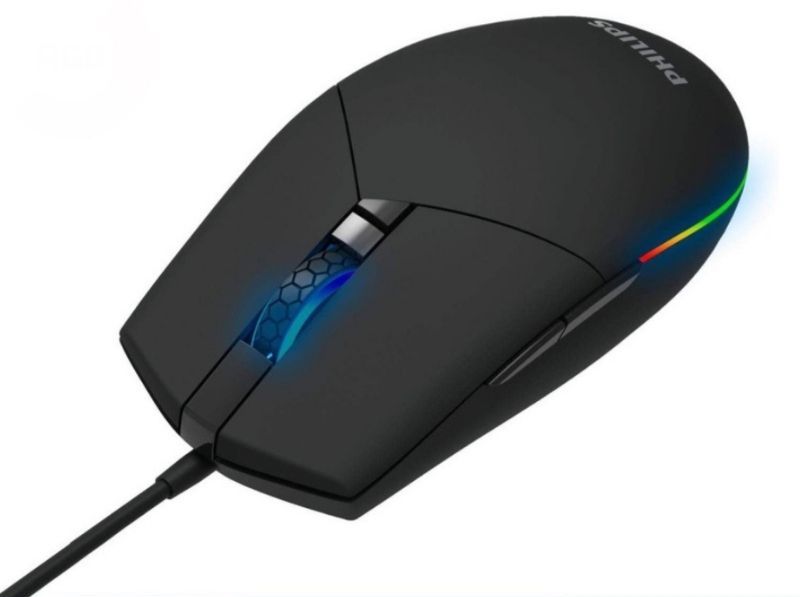 The Philips SPK9304 gaming mouse (available at philipsaccessories.os) features a six-button set-up and seven-way lighting. It's a pretty basic budget gaming mouse, so this option is best if you are just starting out with gaming and are low on budget.
At 144 grams and with a 500Hz polling rate, this mouse will suffice for regular RPG games and those that do not need a very high level of accuracy. 
Best Mid-Range Budget Gaming Mouse Options Below RM100 
Logitech G102 LIGHTSYNC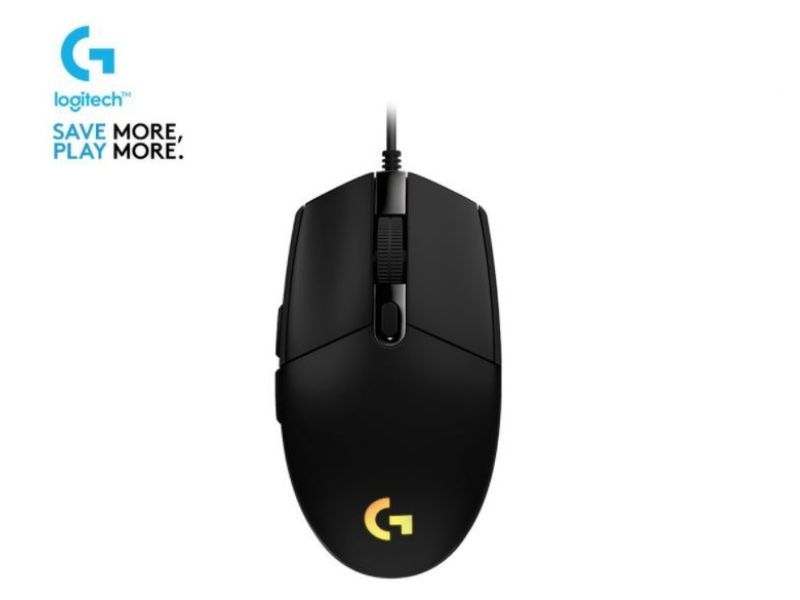 If you want to own a Logitech gaming mouse on a budget, then the G102 (available at logitechg.os) is your best bet. Priced affordably below RM100, this mouse features 8000 DPI and a classic, comfortable design.
With six programmable buttons with advanced tensioning and weighing in at only 85 grams, the G102 was certainly designed with gamers in mind, even pro ones. 
Asus P305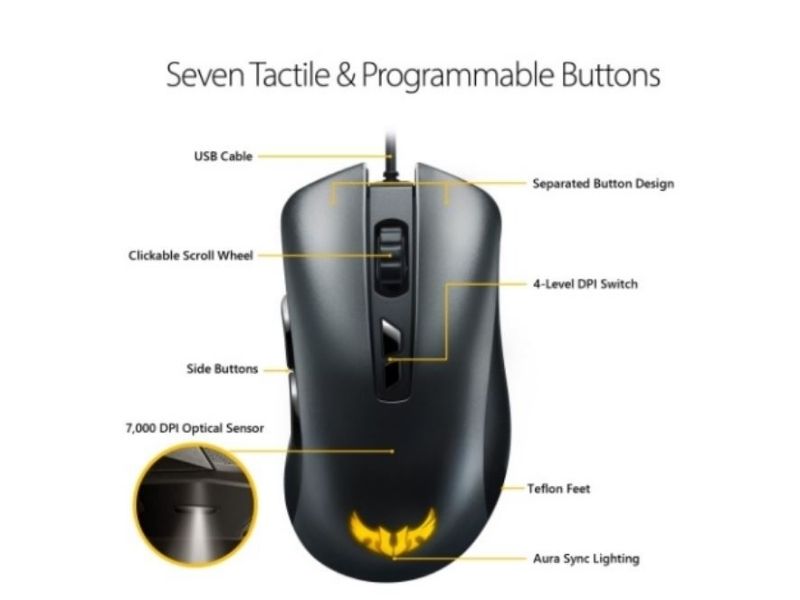 Another best budget gaming mouse option at 84 grams, the Asus P305 (available at cgionlinestore) has a 7000-DPI sensor and seven programmable buttons. The mouse has two DPI buttons for on-the-fly sensitivity adjustments.
With 20 million click switches and a specialised coating for durability, you will be using this mouse for a long time before needing a new one. 
Armaggeddon Falcon III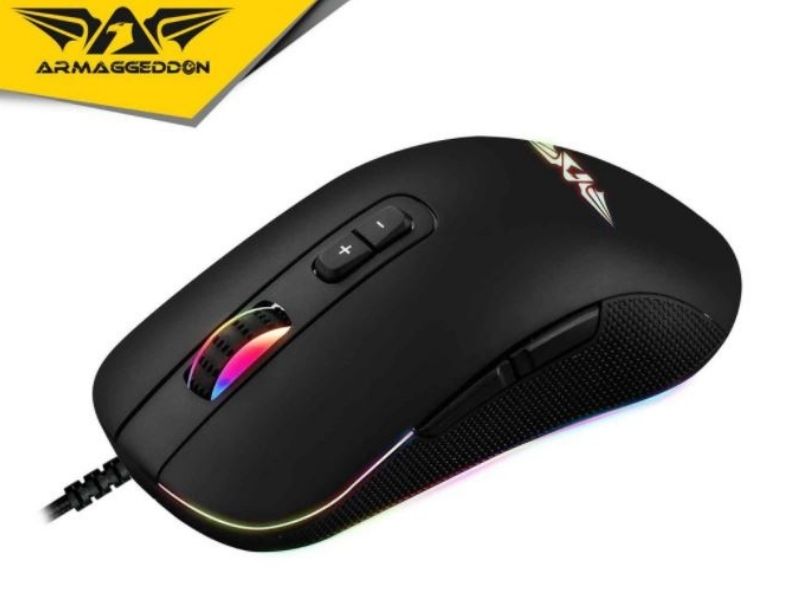 With a 10,000 CPI IR LED sensor, six-button and two-way scroll design, and high-quality Japanese OMRON switches, it's easy to see why the Armaggeddon Falcon III (available at armaggeddon.os) makes this list.
Like the Asus P305, the Falcon III has two buttons to change CPI easily. With a two-year warranty to boot, it's worth considering this mouse if you have a mid-range budget that still is far from breaking the bank. 
GIGABYTE AORUS M2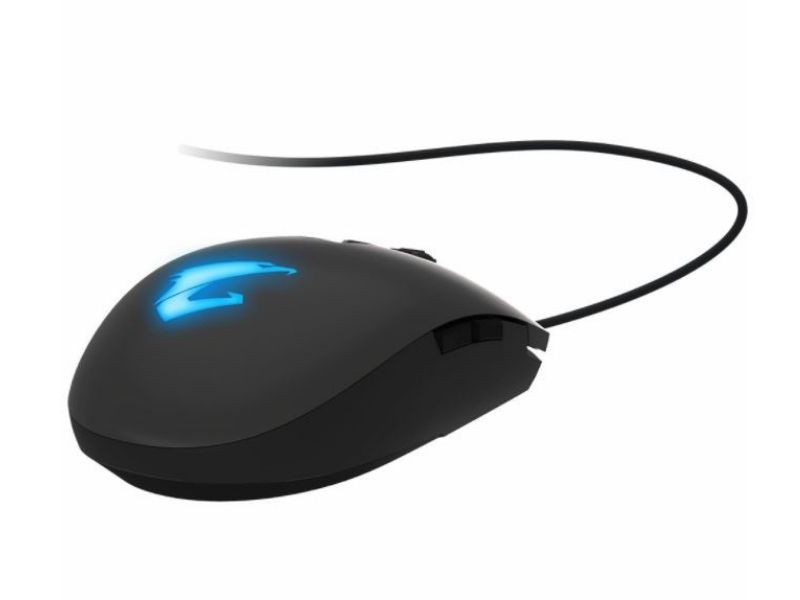 Also boasting a high-quality OMRON switch is the GIGABYTE AORUS M2 (available at cs.computershoppe), with its sensitivity options ranging from 200 to 6200 DPI. While the AORUS M2 only has two main buttons, it still has a DPI switch and weighs in at a very light 76 grams.
With a maximum acceleration of 30G and a maximum tracking speed of 220 inches/second, your gaming performance is sure to improve if you get this gaming mouse as an upgrade to your existing regular mouse. 
Invest In One Of These Best Budget Gaming Mouse Options For Better Gaming Performance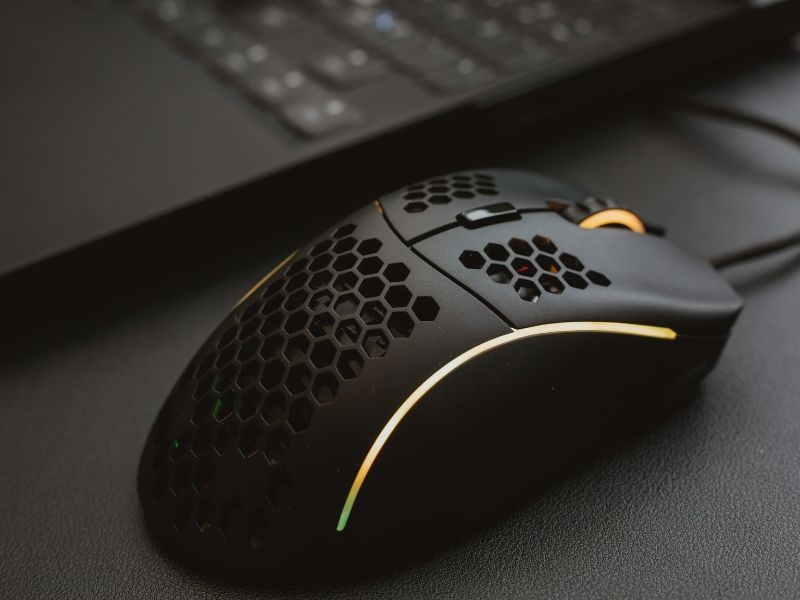 Now that you're ready to take your gaming experience to the next level, we hope you find a gaming mouse on our list that fits your needs and budget. Do you have experience buying other great budget gaming mice on Shopee that you loved? Comment below so others can check your suggestions out too! Oh, and if you enjoy gaming on your phone, here's our list of budget gaming phones that you may want to consider investing in.
Check out Tech Thursday for 1-day only lowest price, unbeatable deals, and extra 20% Coins Cashback every Thursday!