A good keyboard should be satisfying to type on. Each clack should yield ample tactile feedback so writing, coding, or gaming doesn't become a chore. If you're spending a lot of time punching keys, the best mechanical keyboard is a worthy upgrade over the run-of-the-mill, shallow keyboards. Plus, it comes with different customisable design options to match your preferences. Who says keyboards have to be boring?
Mechanical Keyboard vs Normal Keyboard: What's The Difference? 
For starters, mechanical keyboards have switches under the keys. These switches are made from several moving parts, including a spring hinge that clicks when you press on a key. The hinge then sends a signal to your computer to register the letter you're typing. This process is what gives mechanical keyboards their signature clacking sound, and provides more direct feedback to the user.
On the other hand, normal keyboards (also known as membrane keyboards) use a thin circuit board lined under a rubber dome board to register key hits. Thus, they're generally quieter than mechanical ones and have a shallow and mushy feel during typing. 
Best

Mechanical Keyboards In Malaysia

For Typing
Keychron K3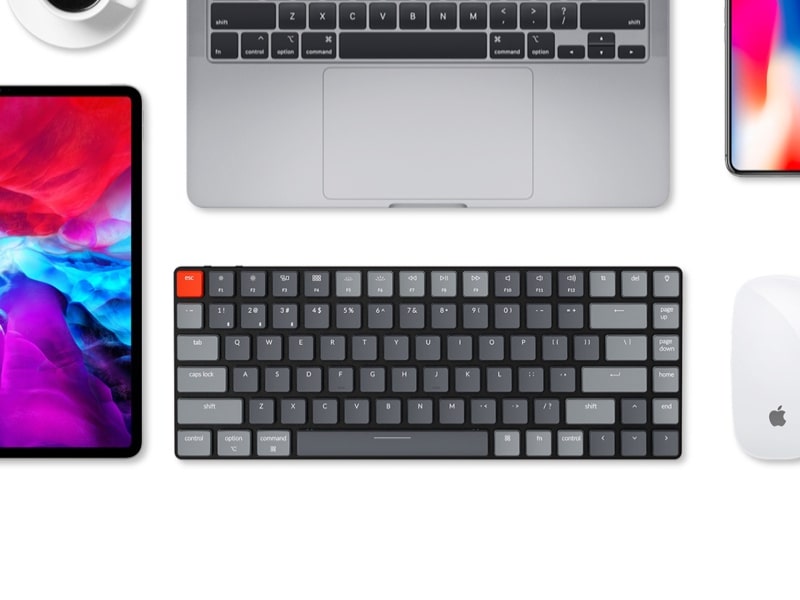 A perfect mix of minimalism and style, the Keychron K3 is the best mechanical keyboard in Malaysia for first-time buyers. Expect a pleasant typing experience on the replaceable keycaps, which are compatible with both macOS and Windows. The K3's frame is made from aluminium to offer protection against hard knocks or bumps. Meanwhile, the body is also 40% slimmer than conventional keyboards, making it easy to carry around in a backpack or tote bag.
Visually, it's decked out in a muted grey tone save for a bright orange "esc" key for a dash of colour. Combine it with a standing desk and some potted plants for greenery, and you have the optimal space to work and relax in. 
Ducky One White Mechanical Keyboard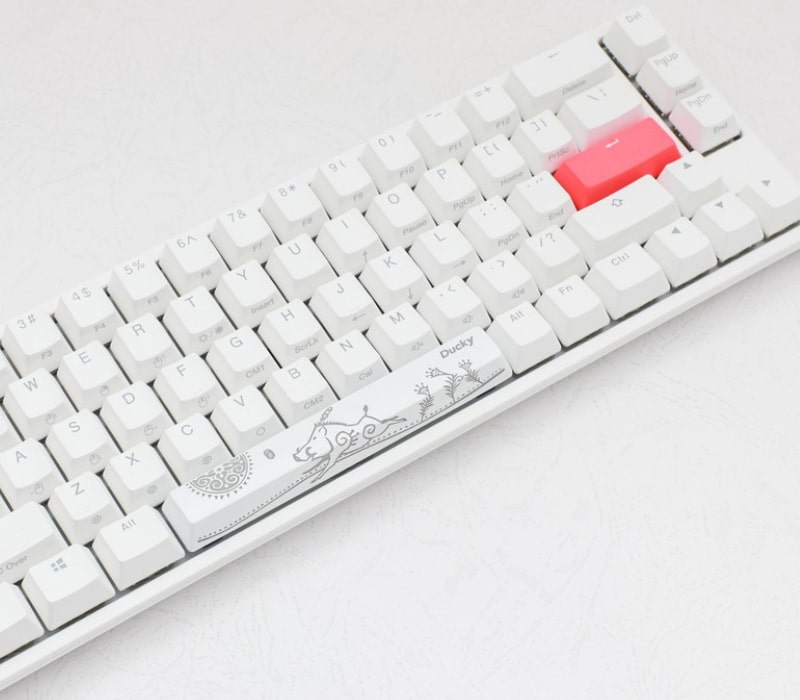 Covered in Instagram-ready white coating, this eye-catching mechanical keyboard strays away from the usual blacks and greys for a brighter aesthetic. Beyond the paint job, it comes with everything you need in a typing companion: intuitive and replaceable keycaps, an extensive layout for easy navigation, and USB2.0 compatibility. 
To prevent the keycaps from yellowing, wipe down with alcohol wipes, cotton swabs, or a microfiber cloth once a week, and it should look almost as good as new!
Elysium DOT Bluetooth Keyboard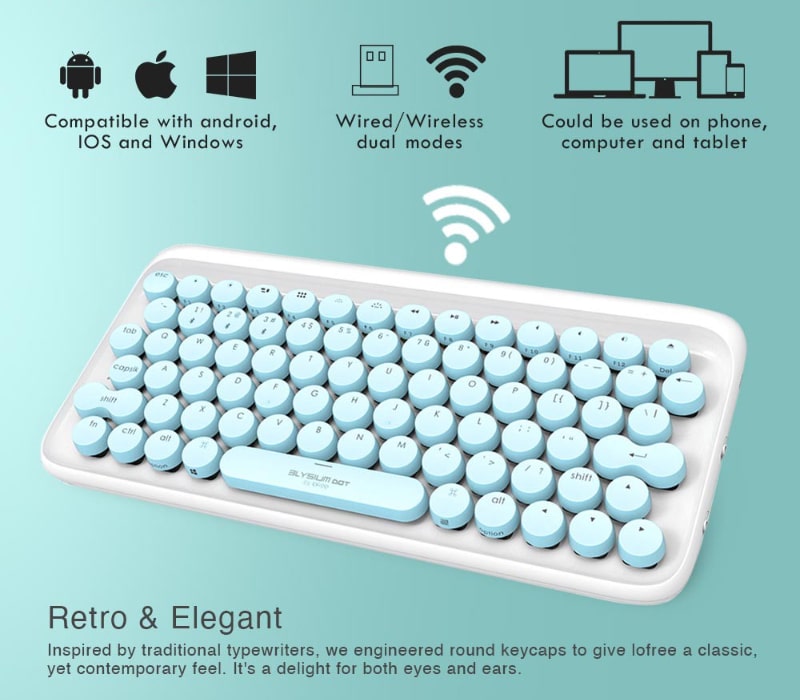 Are you a digital nomad? Perhaps you spend more time at a laid-back cafe meeting clients than within the four walls of an office cubicle. If so, consider this portable mechanical keyboard in Malaysia designed for tablets. Available in a pleasing sky blue colourway, the Bluetooth-powered gadget is compatible with iOS, Windows, and Android. The keycaps are round, which makes for a fashionable and modern look, but still effortless to use. 
There's also a backlight in case you need more visibility on the keyboard. And when you're done for the day, just tow it away in your tote bag for easy storage. 
Cooler Master SK620 Keyboard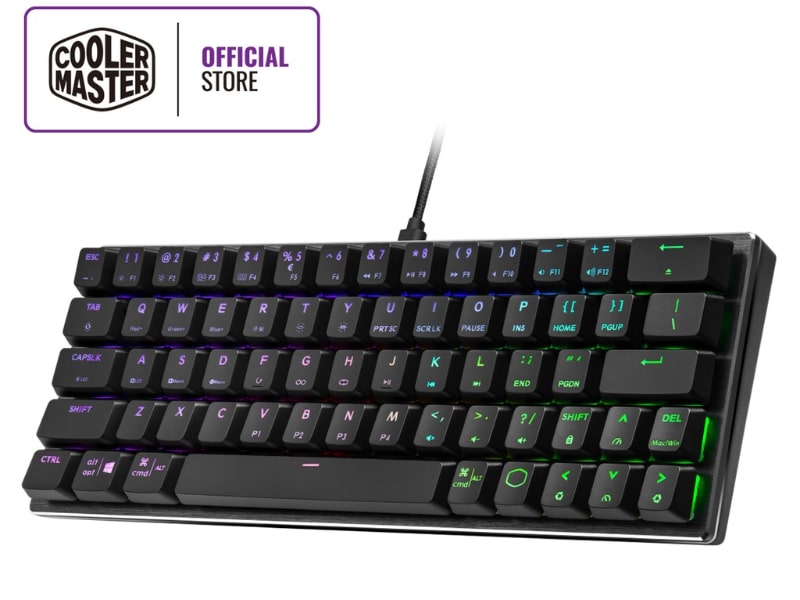 Consider the Cooler Master SK620 if you just want a reliable mechanical keyboard in Malaysia for work and light play. For its price point, there are a couple of noteworthy features. For example, the ergonomic keycaps eliminate pressure on your fingers during long hours of usage. While the build is slim and lightweight, the SK620's aluminium frame promises long term use with minimal wear and tear. 
Separately, there's a keyboard holder for you to make specific adjustments to your typing position, preventing repetitive stress injuries. Finally, it supports both Mac and Windows devices.
Best

Mechanical Keyboards In Malaysia

For Gaming
AULA F2088 Gaming Keyboard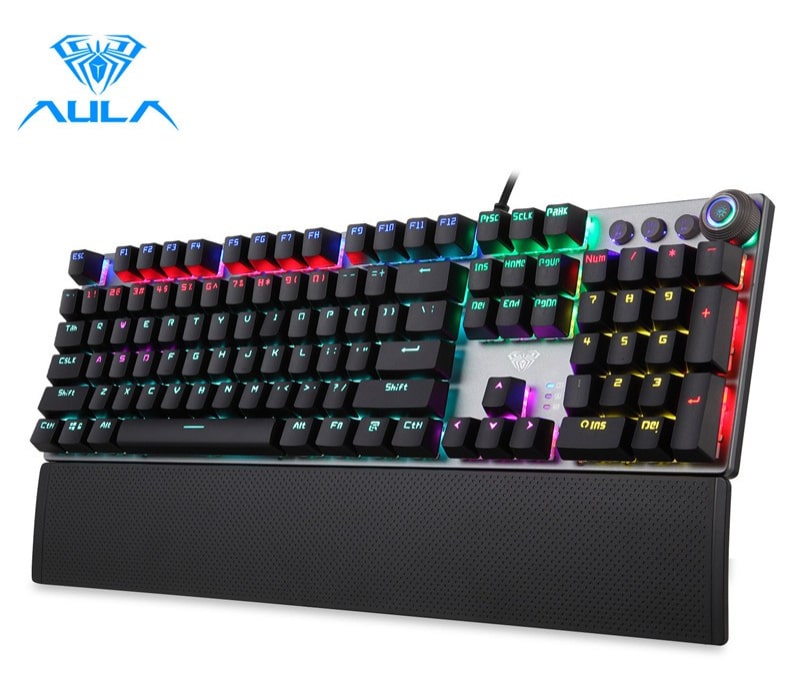 If you've been on the hunt for a mechanical keyboard in Malaysia with RGB backlighting, then the AULA F2088 keyboard is for you! There are 19 pre-programmed illumination settings to suit every mood, and you can adjust the brightness by rotating a dedicated knob. The keys are clicky and tactile, offering prompt triggers no matter how quickly you type on them. 
Specifically for gaming, it comes with a non-slip wrist pad for comfortable usage during long campaigns. Setting up is a breeze, just plug it via a USB port to start! Pair this with a sleek monitor, an ergonomic chair, and you're all set to follow the footsteps of an eSports star. 
HP GK400Y Gaming Keyboard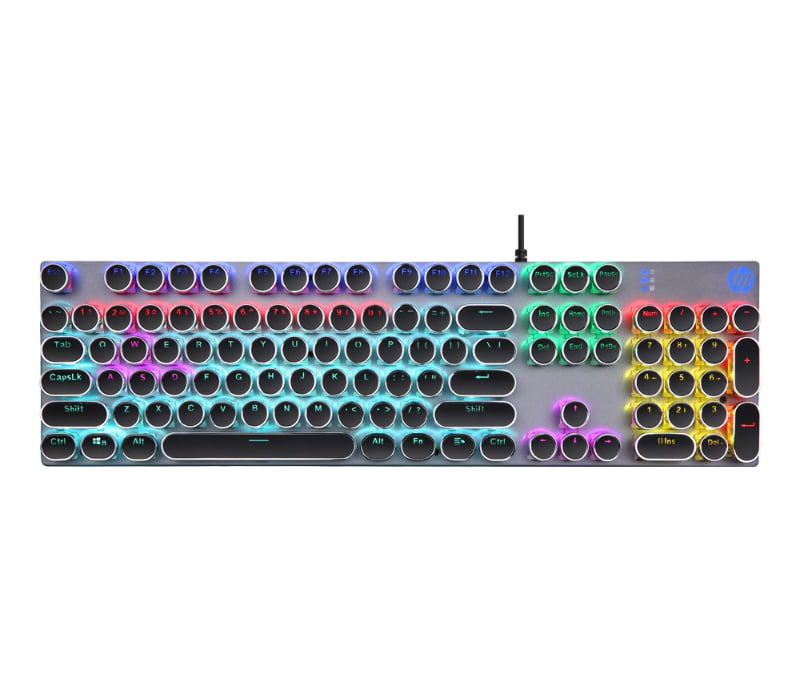 HP may not be a familiar name in gaming peripherals, but its GK400Y is in the running for one of the best mechanical gaming keyboards available. The keycaps are retro-fitted with customisable backlight, and the way they "float" above ground is reminiscent of typewriters from yesteryears. Supporting the keycaps is a sturdy scratch-proof, scratch-resistant metal plate, which further compliments the cyberpunk appeal of the keyboard. 
Under the hood, the keys use a mechanical axis switch design, resulting in clean and neat feedback even in the most demanding gaming sequences. 
Razer Blackwidow Keyboard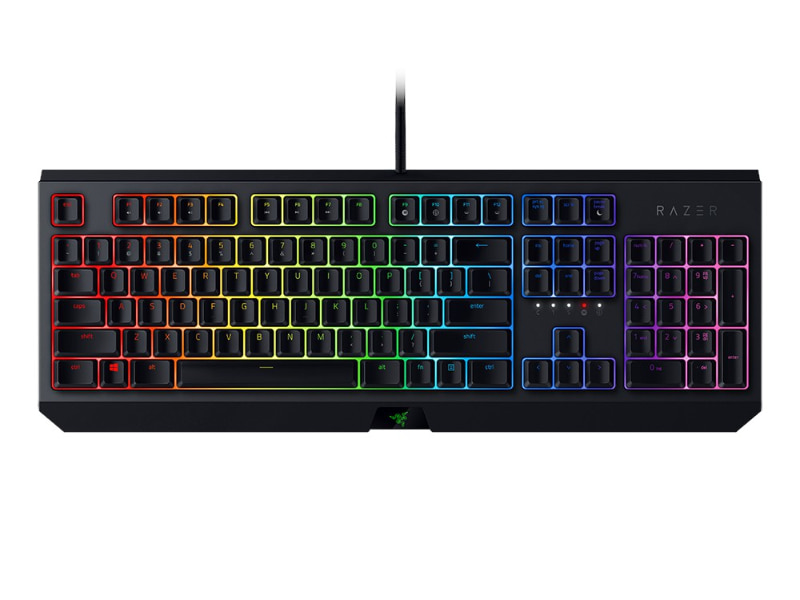 We can't wrap up the list without mentioning acclaimed tech company Razer! The company is a master at crafting high-quality gaming equipment, with equally distinctive make-up. Among its extensive range of products, the Blackwidow is one of the standouts. A gaming keyboard boasting Razer's proprietary switches, the keycaps are walled for stability and protection against dust and spillage. 
A Razer product isn't complete without RGB lighting, and the Blackwidow showcases up to 16.8 million colours in varying mesmerising effects. For the ultimate gaming experience, the Blackwidow is one of the best mechanical keyboards, hands down.
Change How You Type And Game With These

Best

Mechanical Keyboards In Malaysia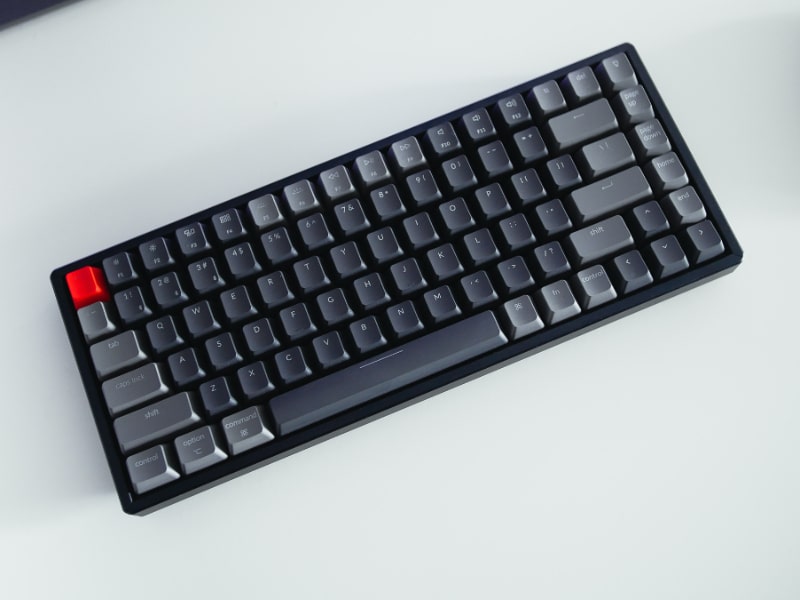 We spend a lot of time at our machines. Whether it's a laptop, PC, or tablet, a huge chunk of our waking hours is positioned in front of a screen for work or play. Which is why the best mechanical keyboard is worth the upgrade over the shallow keyboard that came boxed with your computer. Furthermore, aside from excellent build quality and great designs, your wrist and fingers don't feel sore after a long day of usage.
Looking for more ways to upgrade your desk space? Check out our recommendations for ergonomic chairs and these WFH essentials.