It goes without saying that a gaming monitor is an essential part of any serious PC or console gamer's setup. They pack in all the tech and features that stand out from your regular monitor. And there's no better time to invest in a good gaming monitor than now, when most of your time cooped up at home is spent on, well, gaming. Read on as we dive into what you need to know about gaming monitors and the best ones that you can get with your budget.
What To Look For In A Gaming Monitor
Before deciding where to place your money, it is crucial to know what makes an ideal gaming monitor. Generally, the basic key features to look out for are screen size, resolution, refresh rate, response time, and panel technology. Below are some quick tips to help you get started:
Screen size – Of course, the bigger the display, the more immersive the gameplay experience!
Resolution – 1080p Full HD monitors are the standard. If your budget allows, go for 1440p (or even 2160p) for crisper images and better overall picture quality.
Refresh rate – Higher is better. For the smoothest gaming experience, opt for 120Hz and above.
Response time – Shorter is better. Typically, a gaming monitor has a range between 5ms and 0.5ms response time.
Panel technology – It is typically a choice between TN and IPS panels. While IPS panels offer better all-around visual quality, TN panels have the advantage of faster response time for a smoother gaming experience, and they are also cheaper.
Now that you know the fundamentals, let's look at some of the best gaming monitors you can buy in Malaysia today!
Best High-End Gaming Monitors
Samsung Odyssey G9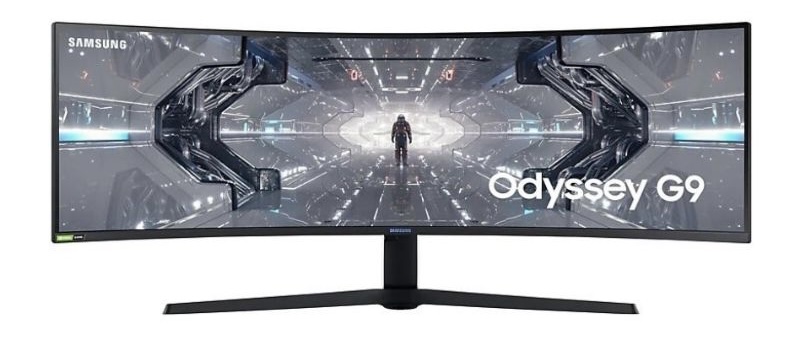 Look, if you want the best-of-the-best gaming monitor and budget is not an issue at all, you'll be hard-pressed to find something more extravagant than the Samsung Odyssey G9. The 49-inch curved monstrosity comes with all the top bells and whistles including QLED, HDR1000, HDR10+, and Nvidia G-Sync, on top of being the world's first 5120×1440 gaming monitor with a 240Hz refresh rate and 1ms response time. Sure, it will blow a 49-inches-big hole in your bank account, but in return, you will get a gaming experience unlike any other.
Xiaomi Mi Curved Gaming Monitor 34-inch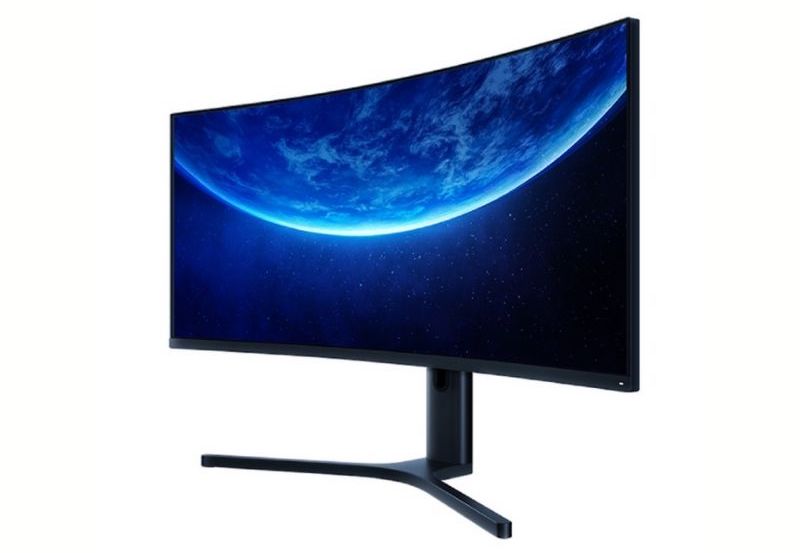 Yes, the smartphone company makes gaming monitors too, and their first attempt is a great one. The Xiaomi Mi Curved Gaming Monitor 34-inch offers a 34-inch 21:9 display with WQHD (3440×1440 resolution), 144Hz high refresh rate, 1500R extreme curvature, 121% sRGB wide colour gamut, and FreeSync Premium technology among others. The screen goes up to a brightness of 300 nits and a high 3000:1 contrast ratio. To reduce eye strain, the monitor is equipped with the technology to control and reduce blue light as well as flicker.
Asus VG279QM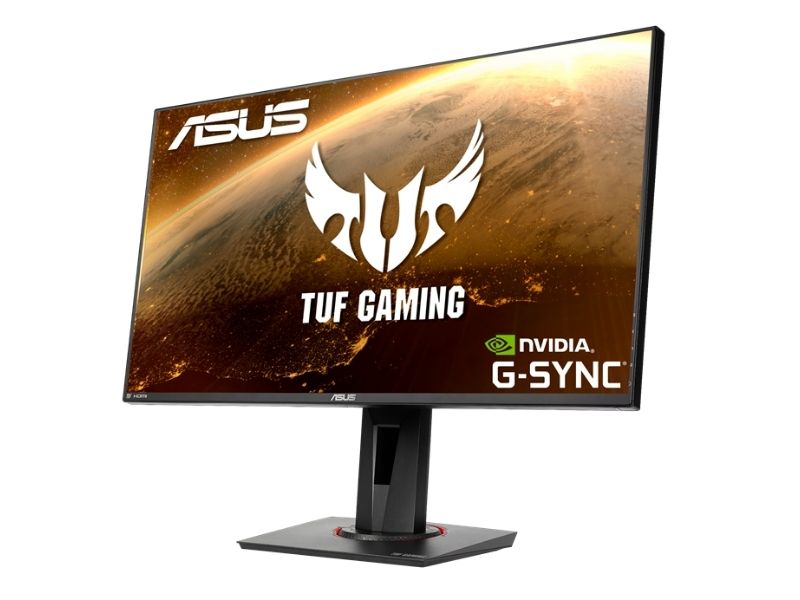 Boasting a 280Hz refresh rate, Asus claims their VG279QM is one of the fastest gaming monitors around. Despite not having a gargantuan screen like the Samsung and Xiaomi monitors, 27 inches is still plenty big for most users. It is a Full HD 1080p IPS panel that gives you a 1ms response time and Nvidia G-Sync technology, which is good news for gamers.
Best Budget Gaming Monitors

Under RM1,000
Armaggeddon Pixxel+ Pro PF24HD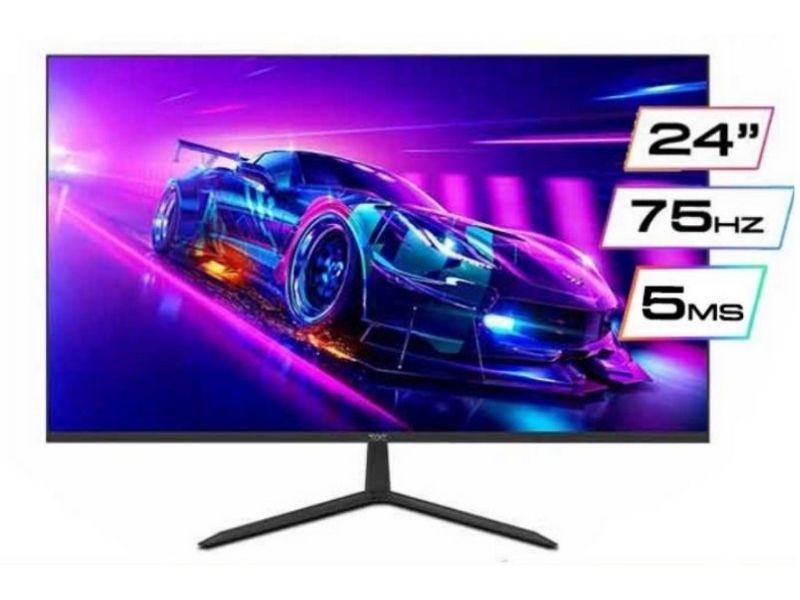 This is a popular choice for gamers looking for the best budget gaming monitor. The 24-inch Armaggeddon Pixxel+ Pro PF24HD delivers a 75Hz refresh rate and 5ms response time on top of a stylish frameless design with thin bezels. For eye-protection, the display is flicker-free and has anti-blue ray technology. And when you purchase the monitor from the Armaggeddon Official Store on Shopee, you get a free SonicGear soundbar plus an HDMI cable.
Acer Aopen 32HC5QR P
If you desire a large, curved gaming monitor but do not want to pay over a thousand Ringgit for one, then take a look at the new Acer Aopen 32HC5QR P. It delivers a refresh rate of 165Hz and in terms of response time, you are looking at 5ms. You should also know this is a VA panel. Compared to TN and IPS panels, VA panels are the slowest of the three. On the flip side, they have the best contrast ratio and black levels. 
Asus VP249QGR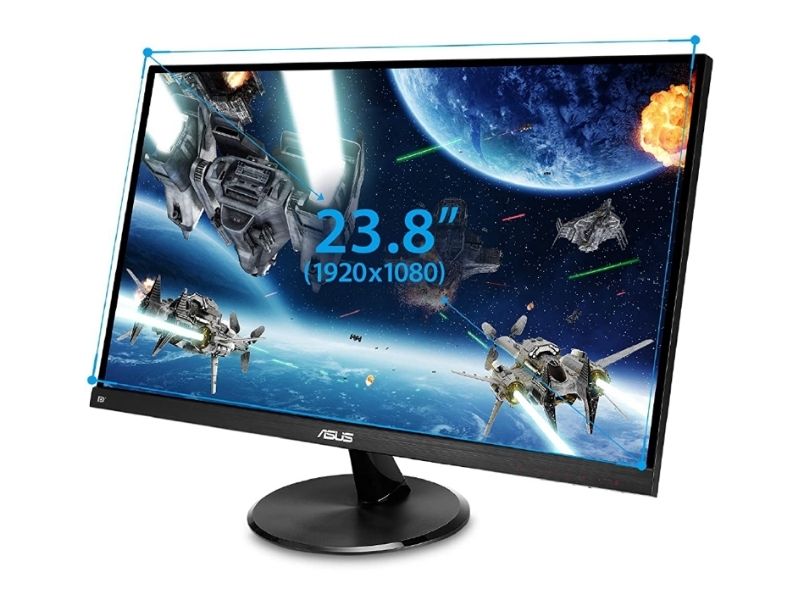 The more affordable option by Asus is a 24-inch IPS gaming monitor that gives you a low 1ms response time alongside a high 144Hz refresh rate. And instead of the higher-end Nvidia G-Sync, the Asus VP249QGR uses AMD FreeSync technology that delivers low input lag but is more prone to screen tearing. Other highlight features include the use of Asus Extreme Low Motion Blur (ELMB) technology that eliminates smearing and motion blur to achieve more fluid gameplay; as well as Asus Shadow Boost technology that clarifies the dark areas on the screen.
Lenovo L22e-20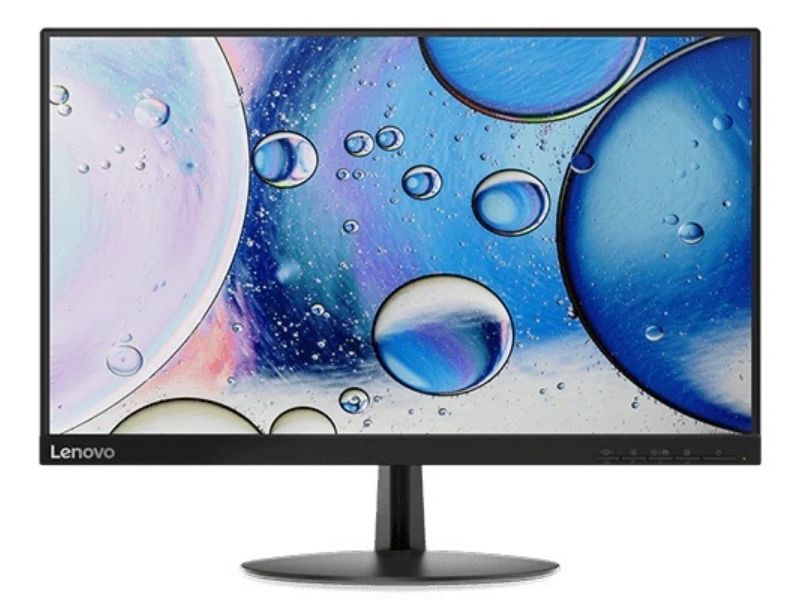 The most affordable entry in the best budget gaming monitor list? The Lenovo L22e-20—a 21-inch Full HD VA panel that is perfect for gamers who want a more compact monitor that does not take up too much desk space. In terms of gaming-specific features, it has a 75Hz refresh rate, 4ms response time, and AMD FreeSync technology. It doesn't skimp on the eye-protection feature either as the display has TÜV Rheinland certification for its low blue light technology.
A Good Gaming Monitor Makes A Huge Difference To Your Gameplay Experience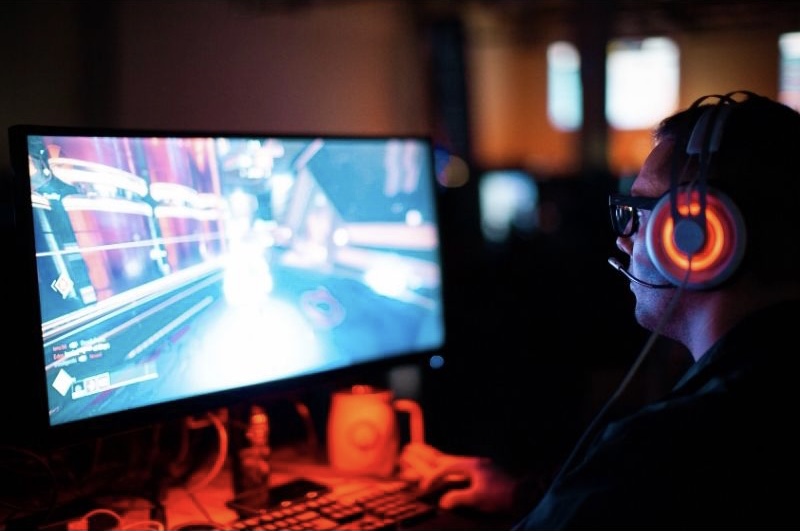 All the numbers being touted around as we talk about gaming monitors may not seem significant on paper, but they do make a difference to the eyes. So, if you are serious about gaming, a dedicated monitor is almost a must-have. Besides gaming, these monitors are also great for general entertainment like watching videos and movies. And if you get one of the ultrawide monitors, the huge screen real estate comes very handily in getting work done and boosting productivity.
While we are on the topic of gaming, these upcoming top RPG games for PC might be of interest to you too!
Check out Tech Thursday for 1-day only lowest price, unbeatable deals and extra 20% Coins Cashback every Thursday!