The new norm has brought about a whole lot of changes to our lives. Work and school have shifted from communal buildings to homes. The way we communicate has changed too, with most of the conversations taking place on the computer, from taking part in meetings and virtual classes to gaming with friends online. Hence, you may be looking for a reliable pair of headphones with microphones for all your online communication needs. Lucky you, we have a couple of recommendations to share!
Best

Headphones With Microphones

For Virtual Meetings And Classes
Logitech H340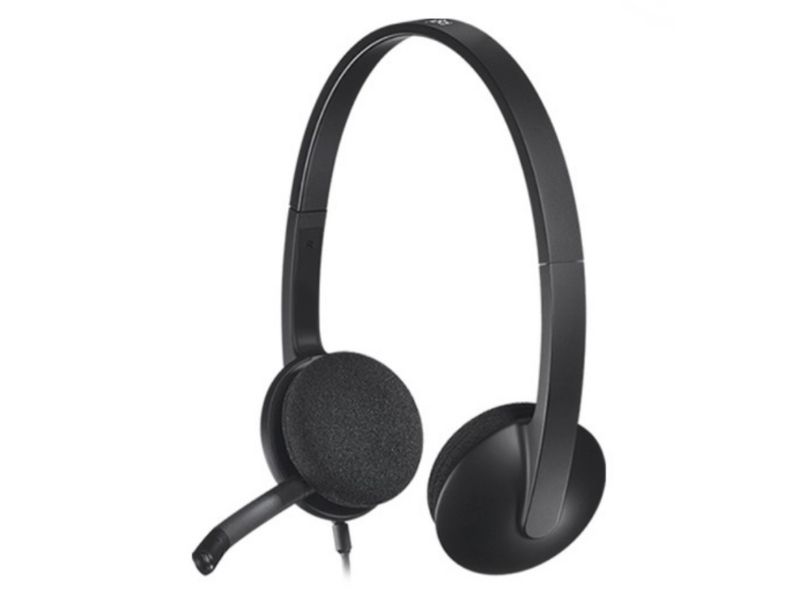 For dependable, high-quality tech accessories, you can't go wrong with Logitech. The Logitech H340 is a versatile headset that is perfect for everyday use. It is simple to use, affordable, and comfortable to be worn all day.
The plug-and-play headset can be used with any PC desktop or Mac system with a USB-A port or adapter. There is no need to tinker around with software or apps. Meanwhile, the adjustable headband is lightweight with swivel-mounted foam ear cushions. More importantly, it has an extended mic that features noise-cancelling technology and can be easily positioned for better voice capture.m
Mpow BH323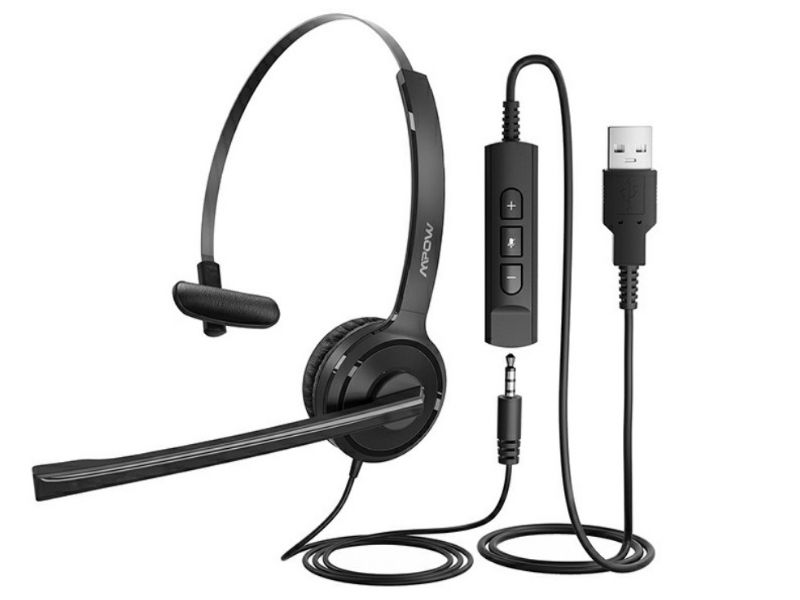 The Mpow BH323 is great for those who want to listen to their surroundings while on call thanks to its single-ear design. It is suitable for parents who need to (literally) keep an ear out for their babies or toddlers, for instance.
The mic can be rotated up to 270 degrees, and has a noise-cancelling feature. In addition, it comes with a 2-in-1 in-line control that lets you conveniently mute the mic and adjust the volume with a simple button press. Plus, you can connect the headset to a computer, laptop, smartphone, or tablet either through a 3.5mm audio jack or USB port.
Jabra Evolve 30 II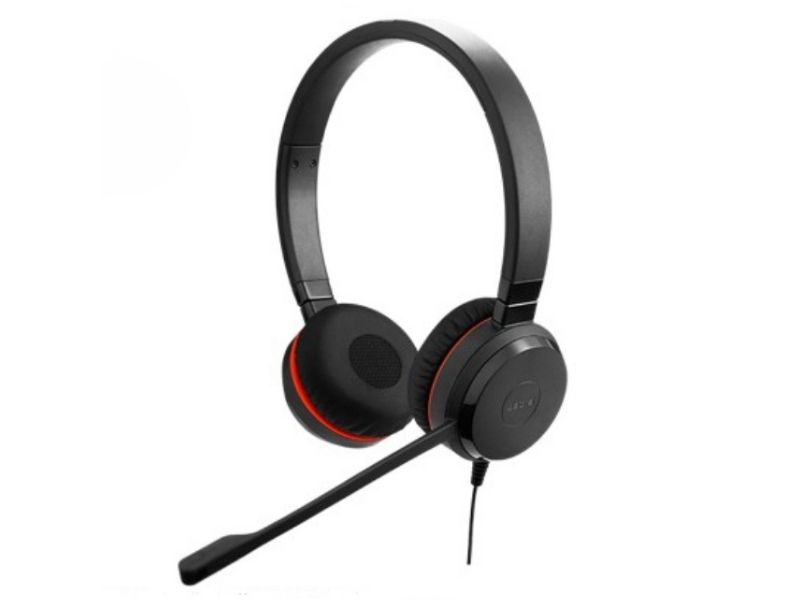 If you are looking for a better-sounding pair of headphones with microphones from a reputable company and don't mind splurging a little, consider the Jabra Evolve 30 II.
It has all the features that make it great for video calls, such as a noise-cancelling mic, in-line controller with large buttons and LED indicators for easy call management, and compatibility across almost every video-conferencing platform imaginable.
To use, just plug it into any device via USB or a 3.5mm jack, and you're good to go.
Edifier K800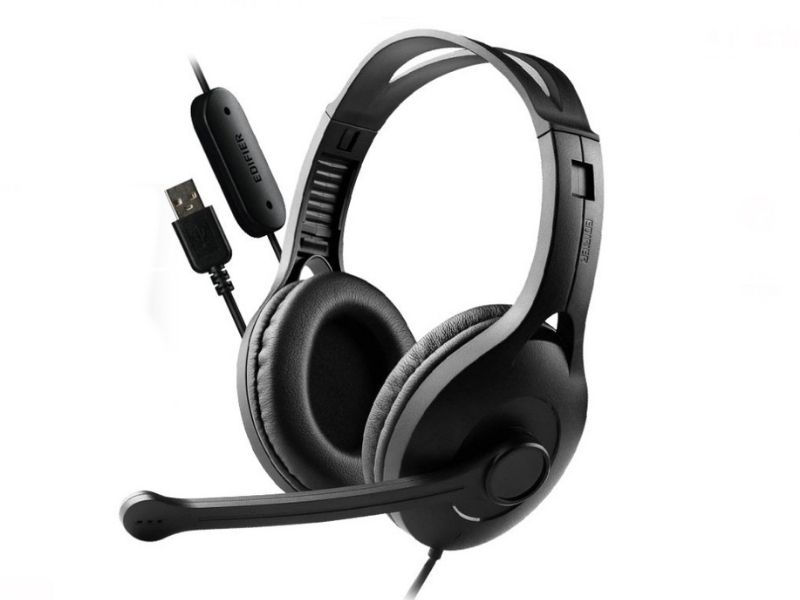 Edifier has a pair of over-ear headphones made with students in mind. The company claims that the K800 with high performance 40mm Neodymium is the perfect fit for e-learning and online conversations.
The lightweight frame and soft leather padded ear cups are super helpful too, considering students would need to sit in for lessons for hours on end. What's more, it comes with a 120-degree rotatable mic, and setting it up is hassle-free with a plug-and-play USB connection.
Best

Headphones With Microphones

For Gaming
Logitech G335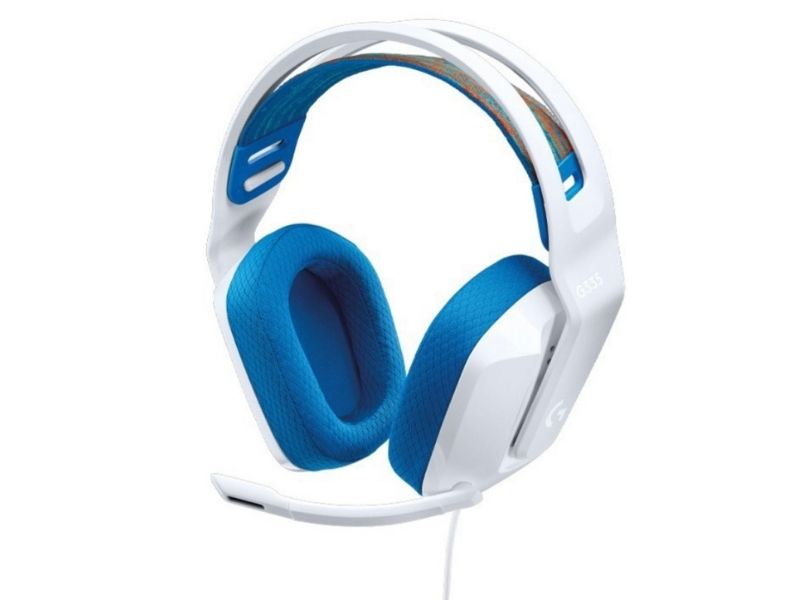 The latest gaming headphones with microphones to come out from the Logitech factory is the G335. Its main selling points are twofold—lightweight and stylish design.
At just 240 grams coupled with a suspension headband, adjustable strap, mesh material, and soft, breathable memory ear cups, the G335 ensures minimal discomfort to the head and ears. The mic is there when you need it, and when you don't, flipping it up will instantly put it on mute.
Oh, and speaking of the design, it is available in black and white with playful accents on the headband as well as the ear cups. Too bad the refreshing-looking mint colourway is not available locally, yet.
Razer Barracuda X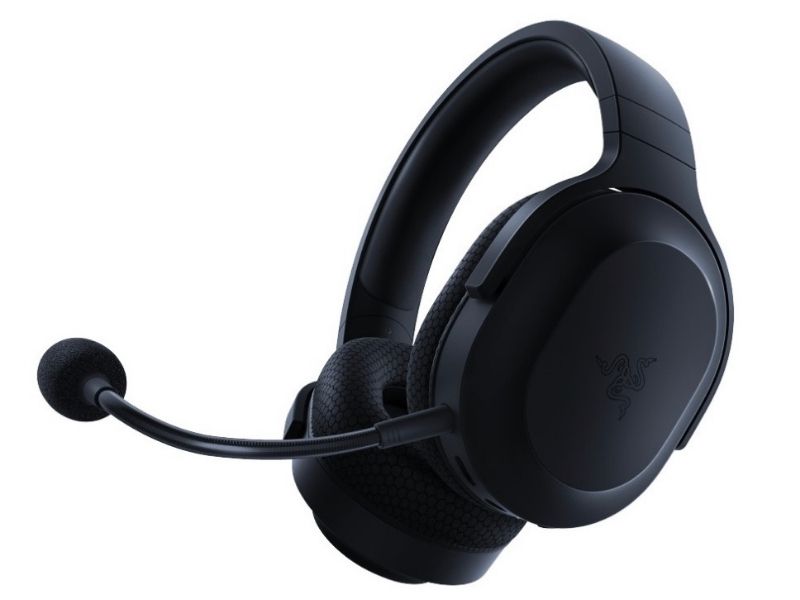 The Razer Kraken line of gaming headphones is an all-time favourite, and you probably have seen it being recommended countless times. Hence, may we point you to the Razer Barracuda X instead, which also happens to be the company's latest.
What makes this one of the best gaming headphones with microphones to go for is its seamless compatibility with PC, PlayStation consoles (it works with the PS5's Tempest 3D AudioTech), Nintendo Switch, and Android devices. Simply plug in the USB-C wireless transceiver that comes with the headphones to any of those devices, and it is immediately paired for play—no software downloads or any cumbersome pairing procedures. You will also be able to turn it into a wired headset with the included 3.5mm analogue cable.
And as always, you can expect the best from Razer when it comes to audio quality and supreme comfort.
SteelSeries Arctis 7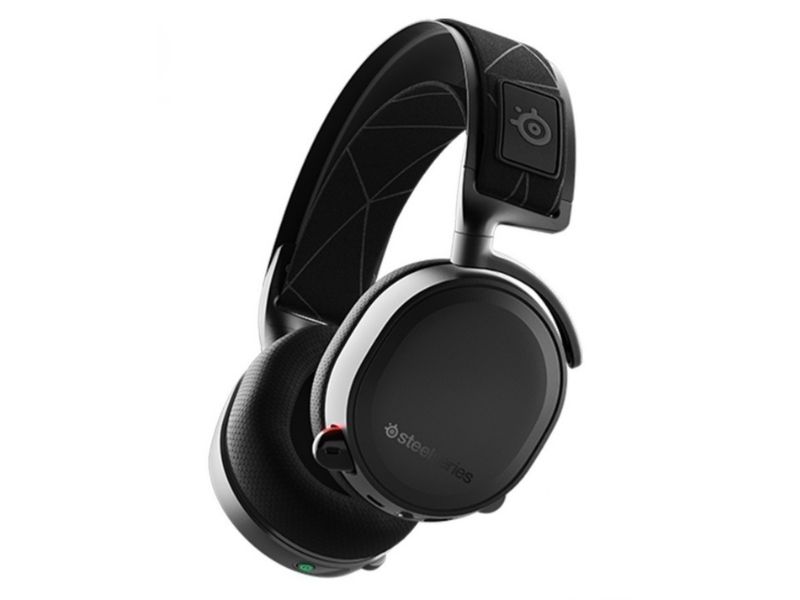 Avid gamers would know that SteelSeries makes some of the best gaming headsets. Of all their releases thus far, the SteelSeries Arctis 7 often comes out among the top in many a recommendation list.
Gamers love it for its perfect blend of sleek and comfy design, premium sound quality, long-lasting battery life, as well as sturdy wireless performance. As for the mic, it has the distinction of being widely recognised as the best mic in gaming. When not in use, it can be retracted back into the ear cup for a much neater look.
Whether For Work Or Leisure, The

Best

Headphones With Microphones

Will Come In Absolutely Handy
Like laptops and webcams, the best headphones with microphones are much sought after as home-based work and learning are not going away anytime soon. If you're still relying on your beat-up earphones, it's time for an upgrade! It will also make for a good gift idea for a family member in need or a gamer buddy.
Related: Working From Home? These Tech Essentials Should Be In Your Home Office Setup
Check out Tech Thursday for 1-day only lowest price, unbeatable deals, and extra 20% Coins Cashback every Thursday!