Call us biased but we think the most bone-chilling horror movies come from Asia. After all, the region is steeped in creepy folklore and tales of mystery, so it's only natural that filmmakers take inspiration from these points to carve their paths of horror. From slashers to psychological thrillers, these scary movies on Netflix will wound you up in the best (or worst) way possible. We won't fault you for sleeping with the lights on. 
Thai

Scary Movies On Netflix

 
Shutter (2004)
After a young woman is killed in a hit-and-run accident at the hands of a photographer, mysterious figures begin appearing in his photos. Soon enough, the images unravel in real life, prompting a series of ominous events that result in deadly consequences. Shutter is highly acclaimed in the Asian horror movie circuit. Almost two decades later, it's still chilling as ever. 
Language: Thai 
Genre: Supernatural, psychological
Running Time: 97 minutes
Inhuman Kiss (2019)
Fancy a dash of romance in your horror viewing? Then Inhuman Kiss is for you. Here's a quick summary of the story: A teenage girl is caught in a love triangle with two childhood friends all while trying to contain a demon inside her. Sounds like a recipe for disaster. 
Language: Thai 
Genre: Romance, supernatural
Running Time: 122 minutes
Nang Nak (1999)
Based on the legend of Mae Nak Phra Khanong, Nang Nak tells the story of Mak, who returns from war to his pregnant wife and daughter. Little does he know that they have died months earlier. The villagers tell him the truth, but it's going to take more than words for him to believe them. 
Language: Thai 
Genre: Supernatural 
Running Time: 100 minutes
Laddaland (2011)
A family is excited to move into an upscale neighbourhood with lush outdoor lawns and stylish homes. However, they discover that life in the new community isn't as posh as it seems. Laddaland debuted number one on the charts because it's rumoured to be based on a haunted condo in Chiang Mai. 
Language: Thai  
Genre: Supernatural 
Running Time: 113 minutes
Indonesian

Scary Movies On Netflix

 
The 3rd Eye (2018)
Abel has been adamant about the supernatural sightings around her house, but no one believed her. Years later after the death of her parents, she and her sisters revisit the family home to understand more about the stories Abel has been talking about.
Language: Indonesian
Genre: Supernatural 
Running Time: 107 minutes
May The Devil Take You (2018)
Many scary movies on Netflix have a family twist to them. But perhaps none is as gripping and terrifying as May The Devil Take You. The premise goes like this: Two sisters visit their estranged father on his death bed only to find out he had a pact with the devil. The curse is generational and the only way to break it is through drastic measures. Don't forget to check out the sequel after you're done! 
Language: Indonesian
Genre: Supernatural, psychological 
Running Time: 111 minutes
Danur: I Can See Ghosts (2017)
Adapted from a bestselling novel, a little girl befriends three spirits in the absence of her wealthy parents. Things take an awry turn in this Asian horror movie when the spirits try to take her to the other side. 
Language: Indonesian
Genre: Supernatural, dark
Running Time: 74 minutes
Korean

Scary Movies On Netflix
The Call (2020)
The Call isn't a horror movie per se, but this time-bending thriller will still send chills down your spine. The story revolves around a phone call connecting two women—one in the present, the other from two decades ago. The agenda? To stop a brutal murder from transpiring. 
Language: Korean
Genre: Thriller, slasher
Running Time: 112 minutes
The 8th Night (2021)
A vengeful spirit looking to unleash hell. A former exorcist. Seven mortals to possess. What could possibly go wrong in this Netflix scary movie? In The 8th Night, there's quite a lot. And in the battle between good and evil, casualties are always guaranteed.
Language: Korean
Genre: Supernatural
Running Time: 115 minutes
Svaha: The Sixth Finger (2019)
https://www.youtube.com/watch?v=F6bpB95Zgfg
A slow burn religious-themed horror piece, Svaha: The Sixth Finger puts a pastor and a monk together as they investigate a series of murders tied to an underground cult. The film also taps into religious fundamentalism, which will leave viewers with much to ponder about. 
Language: Korean
Genre: Supernatural, religious horror
Running Time: 122 minutes
The Host (2006)
Before Parasite took the world by storm and won Best Picture in last year's Academy Awards, director Bong Joon-ho explored the monster horror genre with The Host. The film centres around a monster that emerges from the Han River to terrorise the city. It ends up kidnapping a girl, reeling her family into a desperate race to save her life. 
Language: Korean, English
Genre: Monster horror, thriller
Running Time: 119 minutes
Filipino

Scary Movies On Netflix 
U-Turn (2018)
Motorists mysteriously die from making illegal U-turns at a particular road, leading to nationwide coverage by a struggling journalist. After her brother faces the same fate, she finds out that something ominous is lurking around the corner. 
Language: Filipino 
Genre: Supernatural
Running Time: 98 minutes
Eerie (2018)
As if the title isn't obvious enough, Eerie focuses on a guidance counsellor who uncovers the school's abusive past after a suicide that sparked supernatural events. Asian horror movies set in schools are often chilling and somewhat relatable, and Eerie is no exception. 
Language: Filipino 
Genre: Supernatural
Running Time: 101 minutes
Malaysian

Scary Movies On Netflix

 
Roh (2019)
Roh doesn't count on jump scares and in-your-face scenes to disturb you. It's not a conventional horror flick,  but the supernatural themes stay with you long after the credits have rolled. Earmarked as Malaysia's official submission for the 93rd Academy Awards in the Best International Feature Film category, Roh is the pinnacle of Malaysian horror. 
Language: Malay
Genre: Arthouse horror, indie horror
Running Time: 83 minutes
Villa Nabila (2015)
Shot on location at the house of the same name, Villa Nabila is a documentary-style horror film exploring the stories and tales behind the abandoned villa in Johor. If you're curious, the abandoned structure that once held Villa Nabila still stands. Probably not a good idea to check it out, if you ask us. 
Language: Malay
Genre: Documentary, supernatural
Running Time: 81 minutes
These

Asian Horror Movies

Will Keep You Up At Night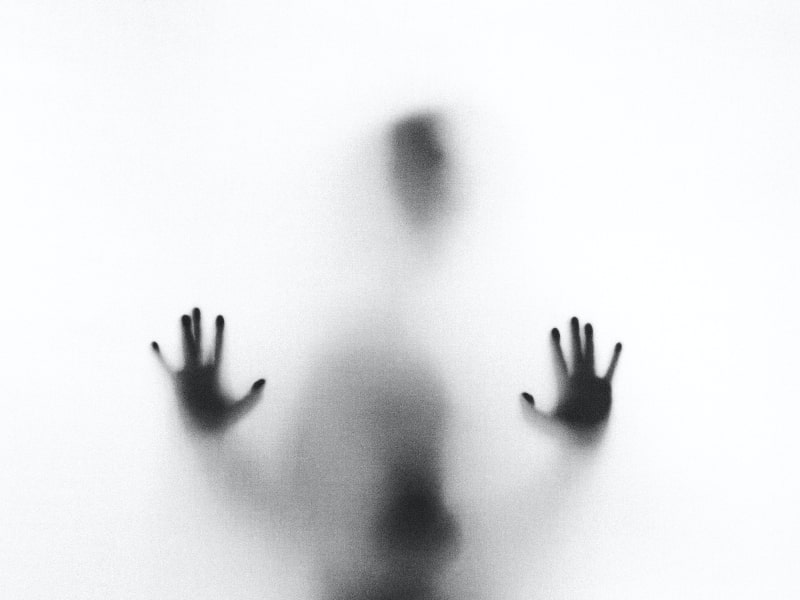 If you're looking for alternatives to Western horror, this list of scary movies on Netflix proves there are plenty of Asian options! Whether you're in the mood for a supernatural adventure or a slasher-thriller to keep you at the edge of your seat, you're bound to get a good fright! Not so much of a horror fan? Maybe try binging on these must-watch Korean shows. Don't forget your snacks as well; movie night isn't complete if you have nothing to munch on!