The Korean television industry covers all facades of everyday life in their own flair, from the complexities of romantic relationships to struggles befalling coming-of-age teens. Combining stylish wardrobes and scenic locations, it's no wonder K-dramas are a worldwide phenomenon. If you sorely need some Korean flavour in your weekend entertainment, here are the best Netflix Korean dramas in 2021 and more to add to your list.
Best Korean Dramas In 2021 On Netflix

And Viu To Make Your Heart Swoon
Nevertheless
Adapting source material from a webtoon of the same name, Nevertheless will set your heart buzzing with its flirtatious romance. The acclaimed 2021 Netflix Korean drama is set on a university campus, and the story revolves around two art students who chance upon each other. But both are sceptical about love, owning to their past relationships. Needless to say, fate brings them together and over the course of the season, changes their perception of love. 
Cast: Song Kang, Han So-hee
Genre: Romance
Episodes: 10
Related: 9 Best Style Moments & Fashionable College Outfits From Korean Drama 'Nevertheless'
Hometown Cha-Cha-Cha
Hometown Cha-Cha-Cha is a romantic drama about a dentist who moves to a seaside village after spending years in the city. After opening up her own practice, she meets a friendly unemployed man who appears to be great at everything, making him popular among the locals. Despite their contrasting life goals, romance blossoms between the two.
Cast: Shin Min-a, Kim Seon-ho
Genre: Rom-com 
Episodes: 16
You Are My Spring
You Are My Spring is a compelling mix of romance, drama, and mystery. A murder has taken place in an apartment, and the building's concierge and a psychiatrist are caught in the mix. They eventually form a romantic relationship partly due to the incident and the history of their traumatic childhoods. 
Cast: Seo Hyun-jin, Kim Dong-wook
Genre: Romance, mystery
Episodes: 16
Love Alarm 2
Love Alarm ended with a cliffhanger and it's only natural that fans of the show had been clamouring for months for season 2 to drop. And it finally has! Picking up from where the first season left off, the new season continues to unpack the love triangle between the three main characters. 
Cast: Kim So-hyun, Song Kang
Genre: Romance
Episodes: 6
Doom At Your Service
What happens when a celestial being falls in love with a dying mortal? The overarching theme of Doom At Your Service revolves around this unexpected relationship, as the deity offers the human a 100-day contract in exchange for her wishes.
Cast: Park Bo-young, Seo In-guk
Genre: Romance, drama
Episodes: 16
Best Korean Dramas In 2021 On Netflix

And Viu To Make You Laugh And Cry
Hospital Playlist 2
The first season of Hospital Playlist was a major hit, becoming one of the highest-rated K-drama series in cable television history. The second season of this smash medical show continues to unravel the hectic lives of young doctors and surgeons who save patients during the day but moonlights as musicians after working hours. As one of the best Korean dramas on Netflix, this is certainly a must-watch.
Cast: Jo Jung-suk, Jeon Mi-do
Genre: Drama, rom-com
Episodes: 12
Vincenzo
Lauded as one of Netflix's most acclaimed Korean dramas in 2021, household star Song Joong-ki plays a Korean-Italian mobster who returns to his birth country to settle some unfinished business. Outmatched by his adversaries, the suave consigliere seeks the help of a lawyer. The unlikely duo then seeks out an evil corporation, tearing it apart in style and deadly precision no less. But Vincenzo isn't all sombre mob business. It's ultimately a dark comedy-drama, making it an easy watch for the weekend. 
Cast: Song Joong-ki, Jeon Yeo-been
Genre: Comedy-drama, dark comedy
Episodes: 20
Move To Heaven
Move To Heaven is a heartwarming and poignant tale about life and death, which follows a young man with Asperger's syndrome and his guardian. The two work as "trauma cleaners", a group of people responsible for clearing out the possessions of the deceased and uncovering the meanings behind them. They're also tasked with delivering these stories to friends and family of the deceased, offering closure and comfort. 
Cast: Lee Je-hoon, Tang Joon-sang
Genre: Drama
Episodes: 10
Mr. Queen
Based on the original Chinese drama Go Princess Go, this often-hilarious series is about a man from the modern age who finds himself trapped in the body of a queen in the Joseon era. Between juggling his real-life responsibilities and duties as a royal, he encounters events that will change his life forever.
Cast: Shin Hye-sun, Kim Jung-hyun
Genre: Comedy, drama
Episodes: 20
Best Korean Dramas In 2021 On Netflix

And Viu To

Keep You At The Edge Of Your Seat
Mouse
K-dramas may be known for their swoon-worthy, butterflies-in-your-stomach romance, but that doesn't mean Korean crime thrillers aren't worth your time. Viu's thriller Korean drama Mouse is one of those shows. Packed with high-octane car chases and fight sequences, it follows two police officers who are tasked to bring down a serial killer by predicting his next move. 
Cast: Lee Seung-gi, Lee Hee-joon
Genre: Crime, thriller
Episodes: 20
Taxi Driver
The plot of this heart-racing Viu Korean drama centres around a mystery taxi service that delivers justice and revenge on behalf of victims who can't get help from the law. A combination of thrills, spy-like gadgets, and drama—what more can you ask for? 
Cast: Lee Je-hoon, Esom
Genre: Crime, drama 
Episodes: 16
Kingdom: Ashin Of The North
This feature-length special serves as a prequel to Netflix's hit zombie series Kingdom. In Ashin of the North, we go through the history of Ashin, the mysterious character who appeared right at the end of Kingdom season 2. Who exactly is she? Is she a zombie hunter? What does she know about the resurrection plant that caused the zombie plague? These questions and more are answered here. 
Cast: Gianna Jun, Park Byung-eun
Genre: Political drama, horror
Episodes: 1
Beyond Evil
A well-plotted and enthralling series, Beyond Evil is the latest entry in Netflix's Korean thriller-drama catalogue in 2021. You'll be glued to the screens as two detectives investigate a series of disappearances and murders, ultimately leading to the revelation of sinister secrets.
Cast: Shin Ha-kyun, Yeo Jin-goo
Genre: Psychological thriller
Episodes: 16
Enjoy Your Weekend By Tuning In To These Best

Netflix Korean Dramas In 2021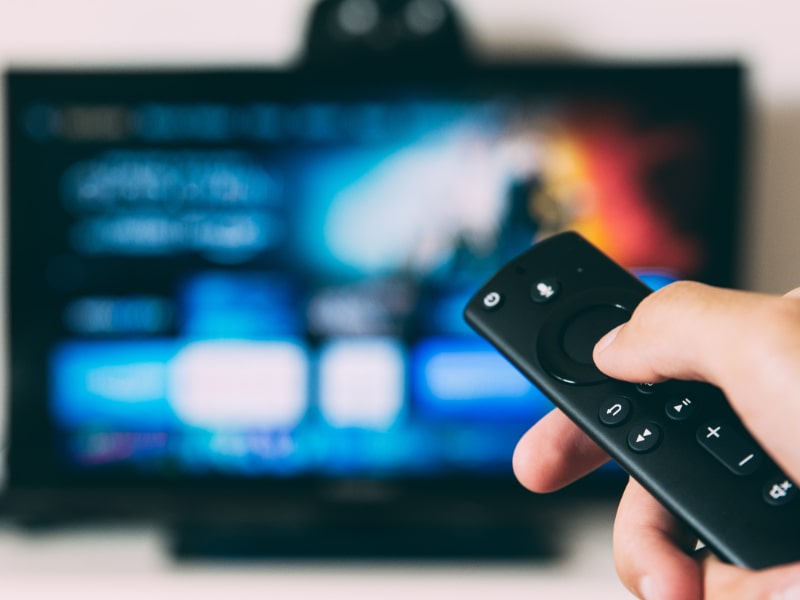 As the pandemic continues to ravage the world, it's understandable that we need ways to escape reality. While it's great to stay active with home workout tools like treadmills and spin bikes, it's also equally important to take time off just to enjoy quality TV time. This list includes some of the best Korean dramas on Netflix and Viu this year, so there's a chance you'll find something that tickles your fancy.
Need snacks while binge-watching? Check out these easy French fries and popcorn recipes for some tasty ideas!