We all miss hanging out with our buddies. Alas, circumstances dictate that we continue to stay home for the foreseeable future. However, there are only so many online chats, Zoom calls, Netflix watch parties, and whatnot that we can do before the monotony sets in. That's probably the reason why you clicked into this article. So without any further ado, let's jump right into some fun online multiplayer PC games you can play with your friends! 
7 Fun

Online

Multiplayer PC Games

To Play With Friends

For Free
Counter-Strike: Global Offensive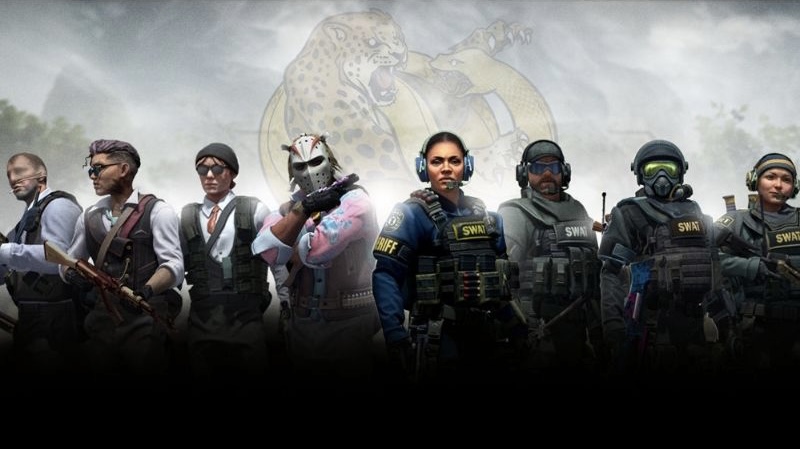 Round up your buddies for some good old fire-in-the-hole action! Counter-Strike, a classic shooter that defined many childhoods, is also available as an online multiplayer pc game to play with your friends at no cost. 
Originally a paid game, CS: GO was made free-to-play in 2018. So now you can relive some of your best childhood memories skipping classes and spending all your pocket money at the "CC" (cybercafé)—without spending a single cent.
Play Counter-Strike: Global Offensive
JigsawPuzzles.io
Few activities are as therapeutic as assembling a jigsaw puzzle. Whether you are a fan or not, the sense of completion when inserting the last piece of the puzzle is pure bliss!
With JigsawPuzzles.io, you can now put together a jigsaw with your friends (or random strangers of the Internet) without being physically in the same room. So, grab some snacks and drinks for some lazy weekend jigsaw puzzling with the gang. Hey, at least there will never be a case of that last missing piece!  
Play JigsawPuzzles.io
Rento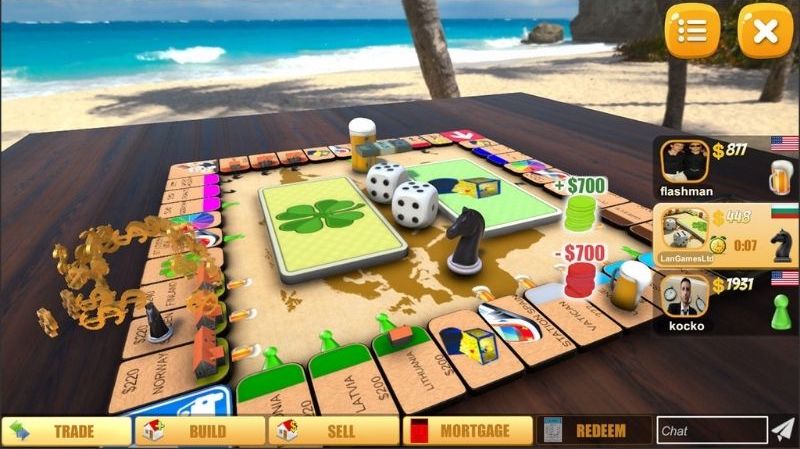 It's a shame that the online version of Monopoly is no longer playable, but for those who are itching to play some form of the classic board game, there's Rento.
It is a multiplayer business dice game playable with up to six players. The board game will have players build houses, trade lands, and win auctions, among others. Yup, sounds just like Monopoly, so you're in for some hours of bickering fun with your buddies over some virtual properties.
Play Rento
Skribbl.io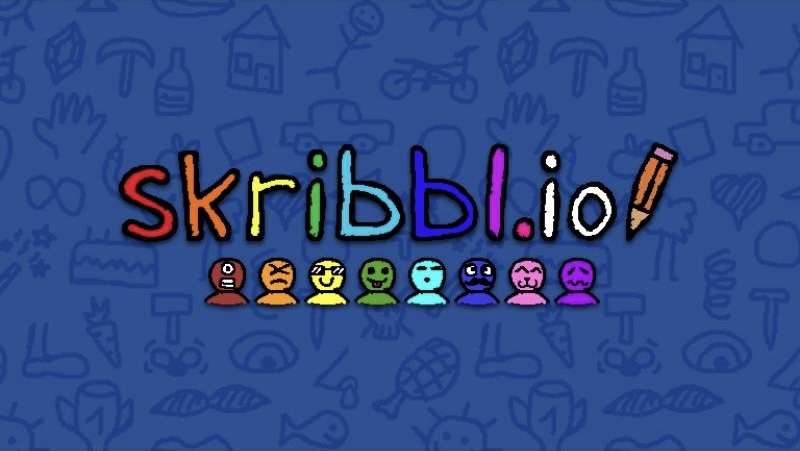 Sometimes, all you and your buddies need is a simple draw-and-guess game to get hours of fun and laughter. 
The premise is simple in Skribbl.io. Each player takes turns to visually bring to life a chosen word with their (crappy) mouse-drawing skills, and the player who scores the most points by being the quickest in offering the most accurate guesses wins. Hours spent on this game will gain you a new lockdown skill with the mouse that you can be proud of.
Play Skribbl.io
Duo W Friends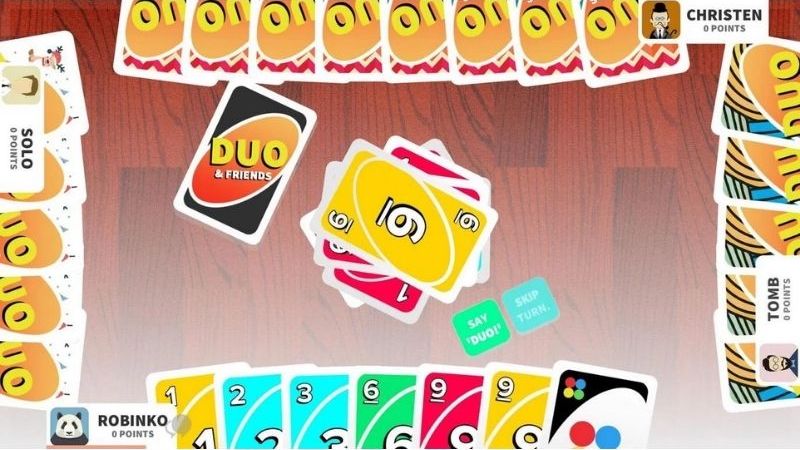 Everyone knows UNO, and everyone loves UNO. The card game has been a regular fixture at parties and gatherings everywhere. Kids and adults alike have enjoyed playing the game in the company of others.
Despite the "others" now being out of the question (physically at least), you can still have some great UNO game time to play with friends online courtesy of Duo w Friends. You already know the rules. So invite up to six of your best buddies or long-separated colleagues and get right down for some instant fun.
Play Duo w Friends
Super Animal Royale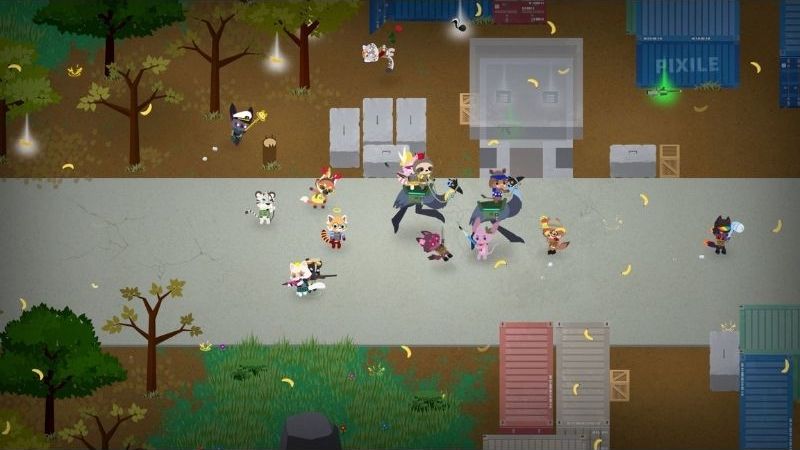 What do you get if you combine cute 2D animals with Battle Royale? Thanks to some individuals who had pondered that same question way before us, we now have Super Animal Royale.
Here's the premise: You and your friends, playing as furry (read: pixelated) animals, go on the business of eliminating each other with "tooth, claw, and machine guns" to be the last animal standing in an abandoned safari park that can host up to 64 players. It's a great game to let off some steam and pent-up frustrations while simultaneously going "awww" over our cutesy friends. Relax, no actual animals were harmed during the creation of this game.
Play Super Animal Royale
Hogwarts Digital Escape Room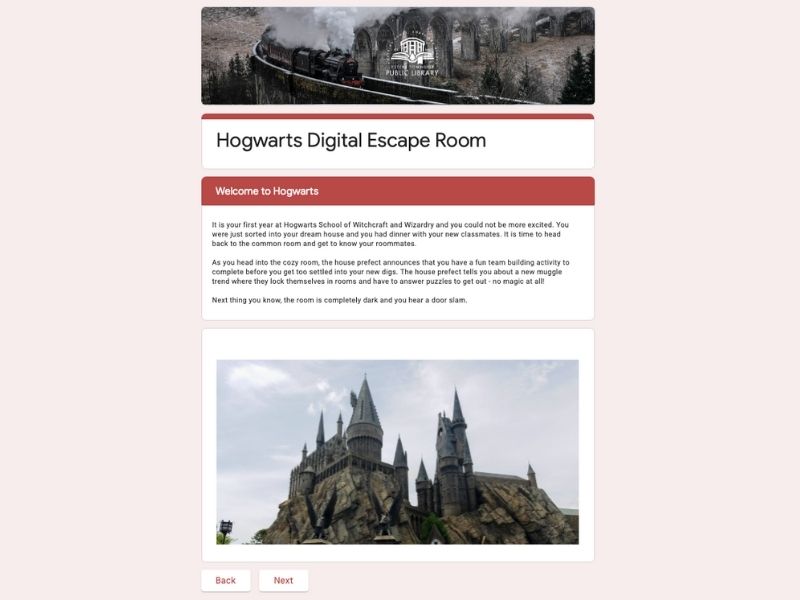 Love escape rooms or anything to do with solving mysteries? Love Harry Potter too? Then you're going to get a kick out of Hogwarts Digital Escape Room, a unique form of game you can play online with friends through the unlikeliest of mediums that is Google Forms.
Yes, some bright mind has made a virtual escape room game playable entirely on a platform we often associate with serious business. Intrigued? So are we! Make a date with your fellow mystery-loving or Potterheads friends to play this game over Zoom and see whether your group has what it takes to make the great escape (or instead click through to the last page of this one-of-a-kind Google Forms adventure).
Play Hogwarts Digital Escape Room
Stay Home, And Continue To Be Entertained By Numerous

Online

Multiplayer PC Games

To Play With Friends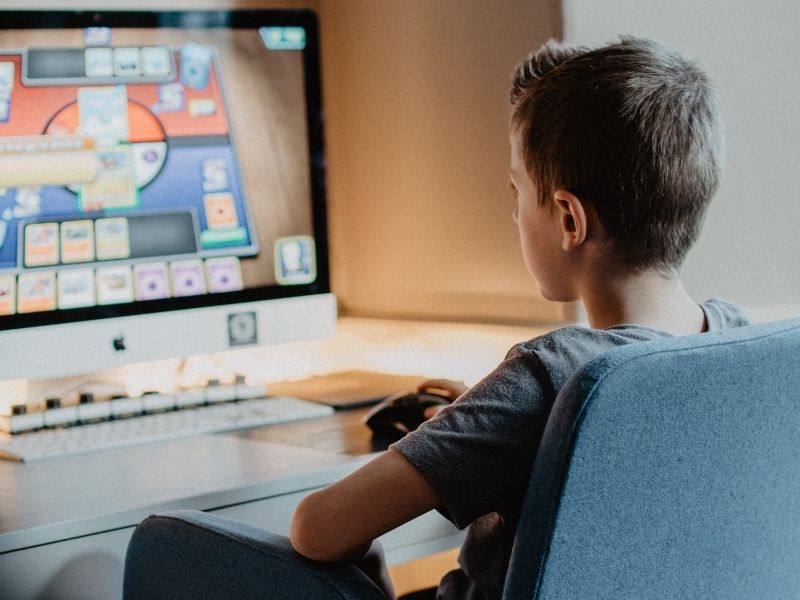 It's a tough time for everyone mentally. Hence, we hope that these online games you can play with friends will offer you much-needed escape from boredom as well as negativity in the real world, even if it's just for a couple of hours. The best kind of fun is one shared with others and comes at no extra cost!
For more game recommendations, don't miss out on these multiplayer mobile games as well as the best PC games you can play for free.
Check out Tech Thursday for 1-day only lowest price, unbeatable deals, and extra 20% Coins Cashback every Thursday!