After months of closure, Malaysia's Ministry of Education has announced that starting 3rd October, schools will be reopened in stages. But the new normal in education means parents will have to help prepare their children on how to stay safe and adhere to SOPs on school grounds, to prevent the spread of Covid-19. From educating them on social distancing measures to ensuring they practise good hygiene and wear a face mask properly, here's a checklist on what parents can do to help prep their kids for going back to school. 
New And Improved SOP When Malaysian Schools Reopen
Schools will reopen at only 50% capacity. Classes will be divided into two groups and students will attend on a weekly rotation basis.

Students will be seated one table apart from their classmates. 

Classes should be well-ventilated and

fans

are encouraged. If there are

curtains

preventing ventilation, they should be removed. 

Wearing face masks is compulsory. Double masking is encouraged. 

Students should eat in class unless the room isn't well-ventilated. 

Co-curriculum activities are not allowed. 

Physical education classes are allowed. Students should wear their

sports attire

from home.

Students are not allowed to enter school grounds if they display Covid-19 symptoms from home. If they exhibit symptoms at school, a Covid-19 self-test kit is required. 

School uniforms

are not compulsory. Students may wear their own neat and appropriate clothing.

Parents can choose not to send their kids to school. Disciplinary action and warning letters will not be issued, but parents must write a letter to the school. 

Teachers who are unvaccinated will not be permitted to teach in school.

For boarding schools, students must do a saliva test three times before starting school: 1) before enrolling; 2) on the 6th day; and 3) on the 14th day.
Back To School

: How To Prep Your Child

For The

New Normal In Education

 
Monitor Your Child's Health
The most important thing that parents can do to prep their children for going back to school is to regularly keep tabs on their health. Make sure they do not display the common Covid-19 symptoms among children such as fever, dry cough, sore throat, headache, fatigue, nausea, vomiting, diarrhoea, as well as a loss or change in sense of smell or taste.
Don't Send Your Kids To School If They're Sick 
If your kids are feeling unwell and showing any of the above-mentioned Covid-19 symptoms, do not send them to school. Instead, call your doctor to find out if your child needs to get a PCR test done. They should also be quarantined at home until the test results are back. In the meantime, inform the school as soon as possible. Consider buying an oximeter to track your child's oxygen levels and recovery progress too. 
Related: Oximeter Guide: What It Measures & How To Properly Use It  
Remind Them About Social Distancing Measures In Class And In Public Transportation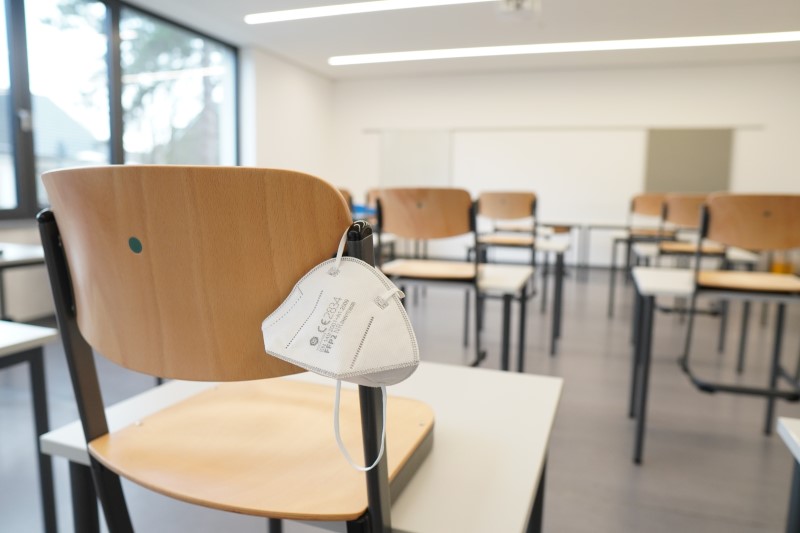 Social distancing is one way to stop the spread of the Covid-19 virus. Hence, in the new normal in education, students should keep a safe distance of at least one metre from others, whether in the classroom, canteen, or while taking public transport. For younger school-going children, parents can help their kids practise this rule by playing a game at home or giving them an incentive for adhering to it well. Parents can also find creative ways to help their little ones visualise what one metre looks like.  
Practise Wearing Face Masks For Long Periods At Home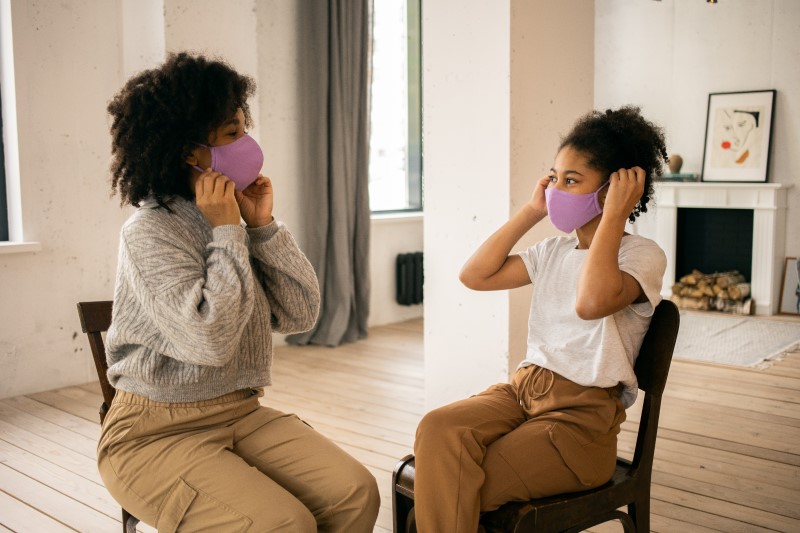 Wearing a face mask in the classroom is part of the new normal SOP in education, while double masking with a cloth face mask is encouraged. But having it on for long periods can be uncomfortable, so why not have your kids practise this at home? Start with just an hour or two a day, and gradually increase the duration up to eight hours. By normalising the feeling of wearing a face mask, they'll get used to it when they finally go back to school and attend face-to-face classes.
Stock Up On Hand Sanitiser & Other

New Normal In Education

Essentials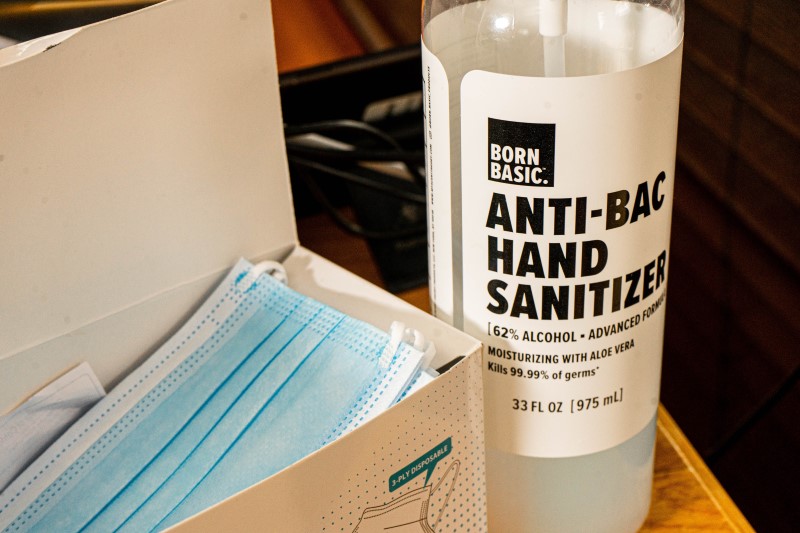 Besides a well-fitted face mask for kids, parents can stock up on other new normal necessities for their children to bring to school. For example, hand sanitisers (containing at least 60% alcohol) and an optional cute holder, as well as a face mask case to store extra masks just in case. Apart from that, it's best not to share writing utensils and other stationery, so make sure they have everything on hand before returning to school. 
Teach Them How To Wash Their Hands Correctly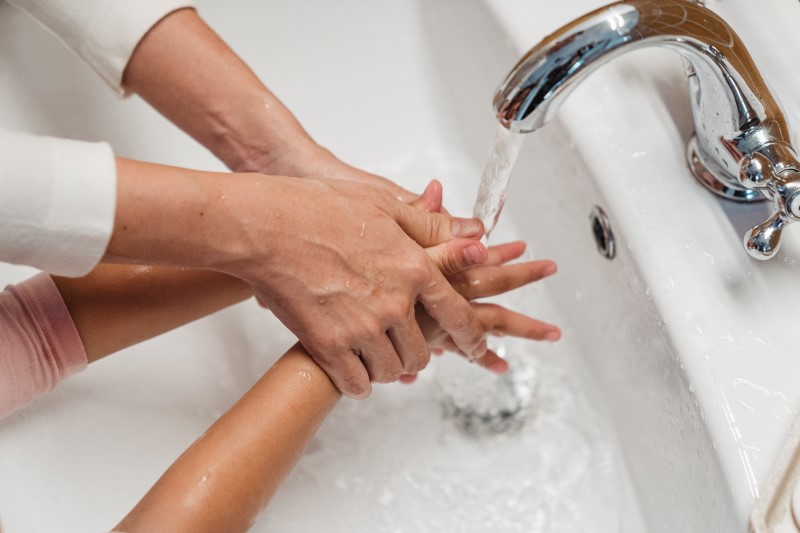 Another way to prevent Covid-19 from spreading at school is to ensure your kids are washing their hands frequently and correctly. In fact, washing hands with soap and water for at least 20 seconds is recommended, as this is how long it takes to kill germs. One easy way to help young children remember this is to get them to sing "Happy Birthday" twice while they're scrubbing away the dirt and grime! 
Practise Good Coughing Etiquette 
Since coughing is one of the common symptoms of Covid-19, it's important to remind the kids to practise good coughing etiquette at school. Much like with sneezing, parents should demonstrate the habit of coughing into their elbow instead of hands, especially in the absence of tissue paper. This lowers the risk of germs getting onto their hands, and explaining this to them will help them better understand why they should not openly cough into the air. 
Provide Them With A Healthy Lunch Box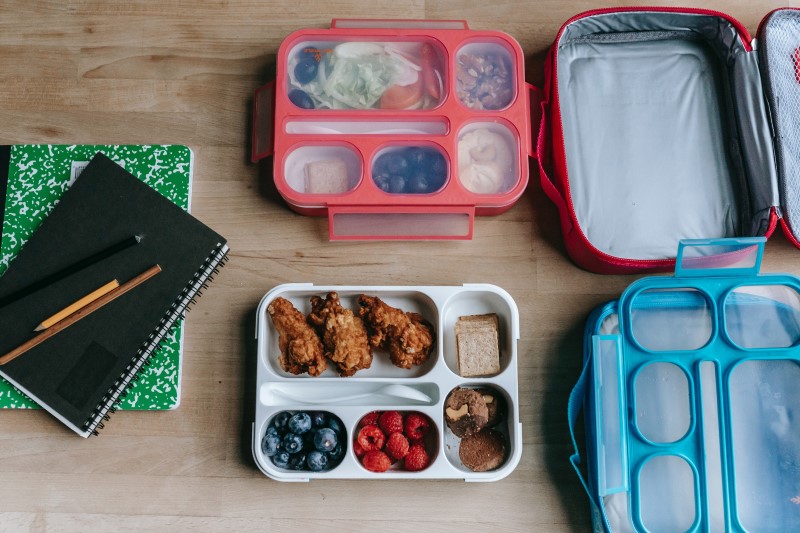 Even if the school canteen is serving food, the best practice in the new normal in education is for the students to bring their own meals to school. Thus, parents are encouraged to prepare a healthy lunch box or snacks for their children at recess. Sharing food and eating utensils is strongly discouraged, and likewise for H2O, students should bring their own water bottles too. During recess, students will have to eat in their classrooms. However, if the class is air-conditioned, they may eat in open areas under teachers' supervision.
Related: 10 Delicious Lunch Box Ideas For Kids That Are Easy To Prep
Bring Their Own Prayer Mat 
In regards to religious practices for Muslim students at school, it's best to bring their own prayer mat. FYI, congregated religious activities and prayers are not permitted for the time being. Thus, students may continue their daily prayers individually while practising the one-metre social distancing measure. If the prayer room is closed, students may alternatively use an empty classroom or library room instead. 
Wash Hands Or Shower Immediately Once Home 
Upon arriving home from school, the first thing that your kids should do is wash their hands or take a shower and use an anti-bacterial body wash. Parents or older siblings at home can help monitor this and ensure that the little ones practise this habit after school. 
Support Learning At Home & Update Teachers On Your Child's Academic Progress
As Malaysian students head back to school for face-to-face classes, they may have different levels of understanding of the syllabus, depending on whether they found online classes conducive or not. As such, some children may need more catching up to do. One way parents can assist is by updating the teachers on their child's academic development during the online learning period. Meanwhile, parents can continue to guide and support their kids when they are doing additional homework at home. 
Related: 9 Stylish & Functional Kids' Study Tables For Remote Learning
Make Sure They're Mentally Prepared To Go

Back To School
After a long 'holiday', kids may either feel excited or anxious about going back to school. Some would look forward to seeing their classmates and teachers again, while others may feel nervous or stressed about it. Hence, they may need more time to adjust and get used to the new normal in education. What parents can do to ease this process is by getting them to practise the new SOPs ahead of time, and also manage fatigue by setting earlier bedtimes before school resumes. Meanwhile, here are some tips on managing stress.
Bonus: New School Uniforms And Shoes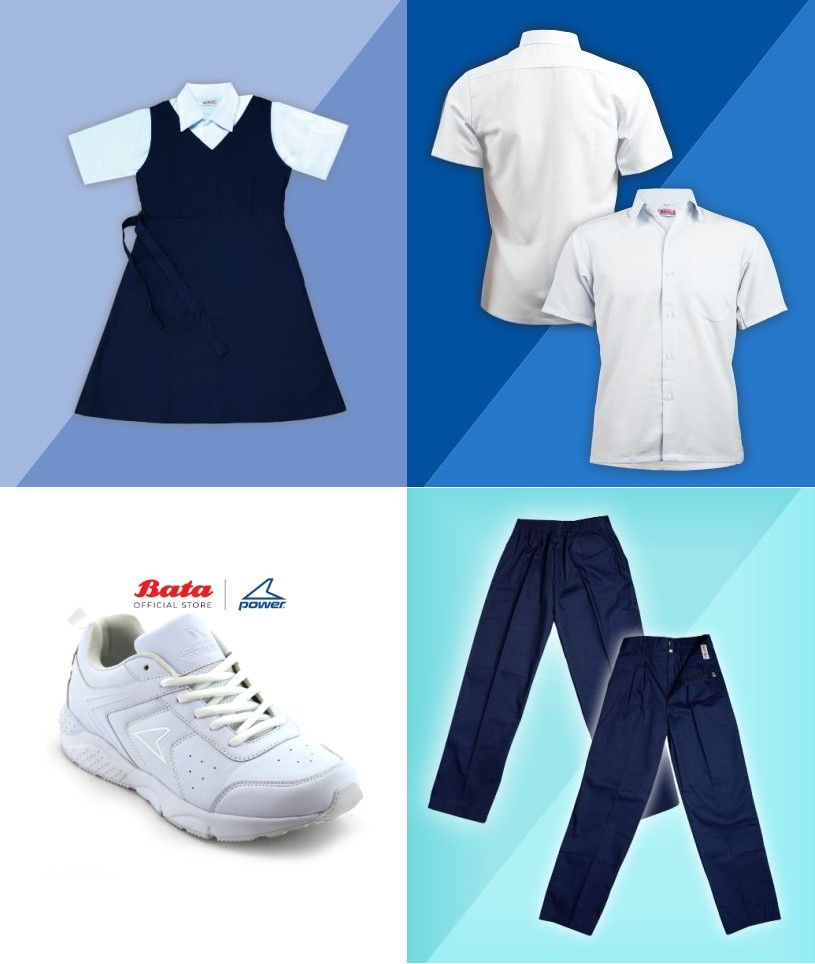 If your child has outgrown their school shoes, then new ones are in order. There are many designs from the likes of Bata and Pallas. Whereas for uniforms, there are plenty of pinafores and baju kurung for the girls, as well as shorts and trousers sets for the boys. However, this is not mandatory. Students may also wear their own clothing, as long as they appear neat and tidy for school.
Looking for a school backpack too? We've narrowed down some stylish and durable designs!
New Normal In Education

: The Best Way To Prep Your Kids For Going

Back To School

Is To Start Early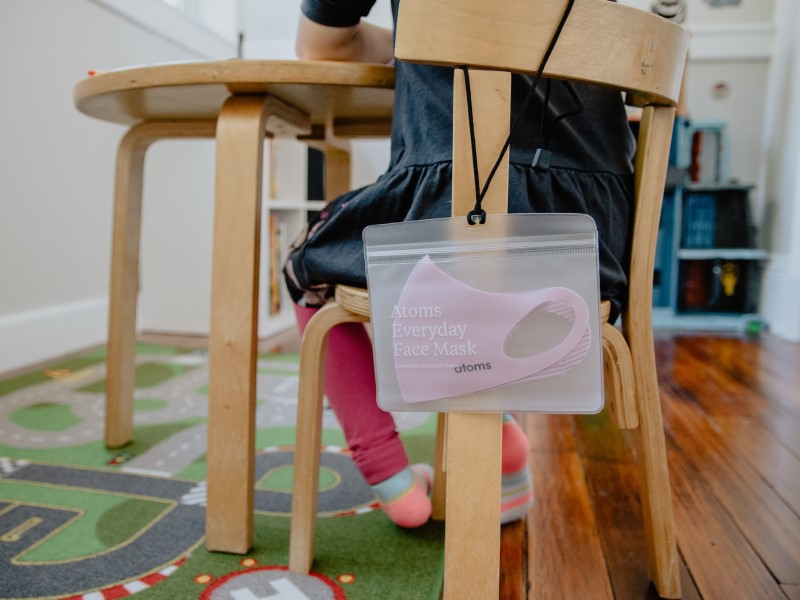 Whether your kids are feeling excited or reluctant to go back to school, the one surefire way to help them adjust properly to the new normal in education is with early preparations. Start at least a month ahead, so they can independently follow the SOPs on their own as face-to-face classes resume. Social distancing is a must, no matter how eager they are to reunite with their friends, whereas children who may not be mentally prepared would need reassurance and encouragement from parents. These early preparations are key to a smooth transition to school during the pandemic.
This article was updated on 13 September 2021.