We're sure you're all swept up by the latest Nevertheless Korean drama craze by now. Even if you aren't, you've probably heard your K-drama enthusiast friends talking about it once or twice. In the show, co-stars Han So Hee and Song Kang portray a realistic relationship that many can relate to. And what keeps viewers hooked is their alluring will-they-won't-they dynamic and sensual scenes that go further than most typical K-dramas. 
Moreover, not seeing actors in their late twenties playing high-schoolers is a major plus. But apart from all that, another reason we can't help tuning in each week is because of the characters' killer varsity fashion. Below, we've compiled their best college outfits from episodes 1 to 6, that you can replicate for your next Zoom class. 
The Best

 College Outfits

Worn In

Korean Drama Nevertheless

      
Sauve "Heartbreaker" Attire (Episode 1)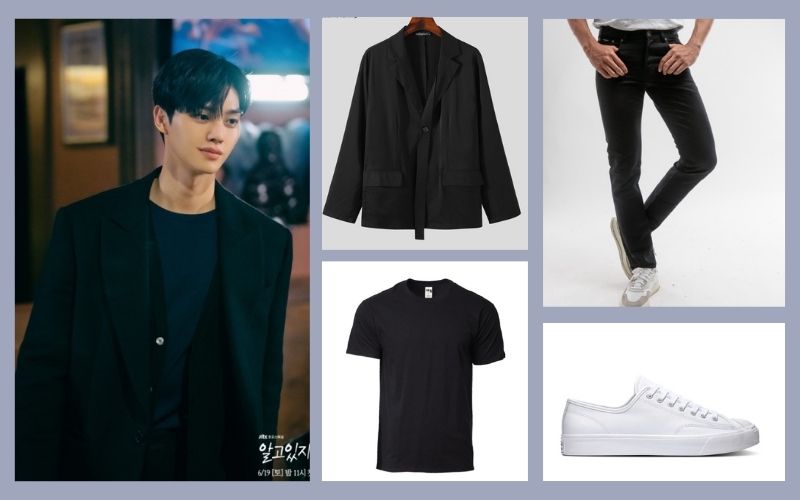 Jae-eon has a way of making us close an eye to his many, many signs of toxic behaviour. He's a walking red flag and yet, we're all suddenly colour blind. So it's only natural that he has, what we call, a "player" type of outfit that fully personifies his oozing sex appeal. Enter long coats and blazers to leave a trail of broken-hearted "butterflies".
Shop this style: 
Feminine Seo Ji-wan (Episode 1)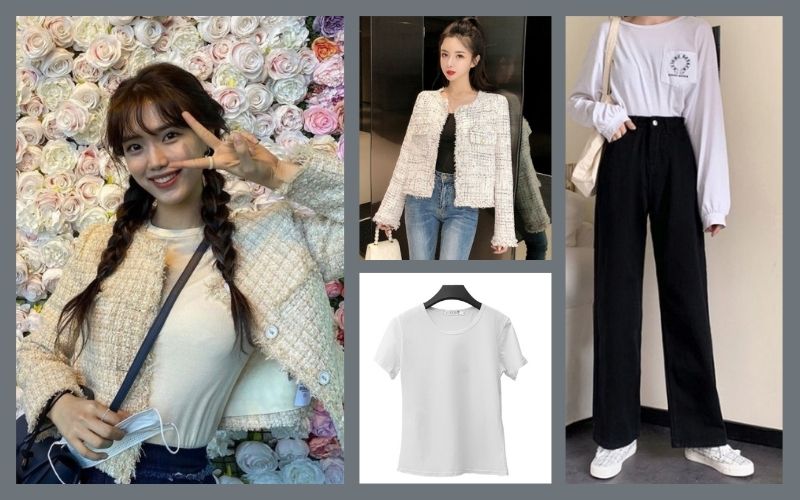 For all the feminine ladies, Seo Ji-wan's girly style will be right up your alley. The Nevertheless Korean drama character normally favours cutesy dresses and skirts for most of her college outfits so this pants combo is the only exception. Even then, Ji-wan still likes to maintain her youthful look with loose pigtail braids and a tweed jacket. 
Shop this style:
Comfy Casual Wear (Episodes 1 and 6)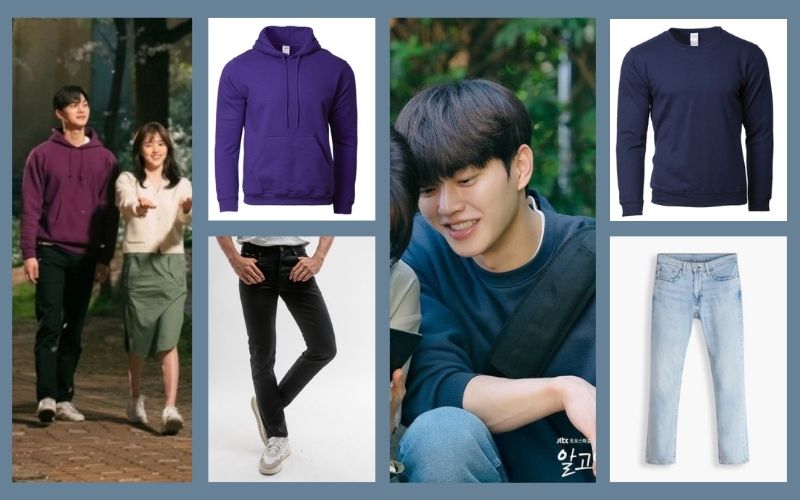 Park Jae-eon's (Song Kang) outfits best represent what college students wear on almost a daily basis. The charming male lead cycles through a collection of hoodies and sweatshirts in several neutral colours. Otherwise, he's sporting his striking, signature hue: purple. 
Shop this style (outfit 1): 
Shop this style (outfit 2): 
Hipster Nam Gyu-hyun (Episode 2)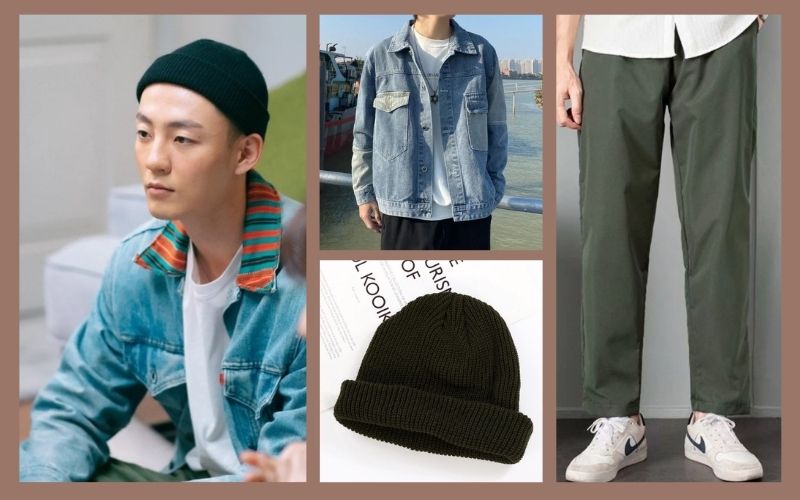 Of course, we all have our resident hipster classmate in college. Nam Gyu-hyun's outfits are seldom complete without a beanie, casual pants, and some form of outerwear (usually in denim). With a loose but tapered fit, his looks are the embodiment of effortless and street style-chic. 
Shop this style: 
Related: How To Wear A Beanie And Still Look Cool
Everyday College Attire (Episodes 2 and 5)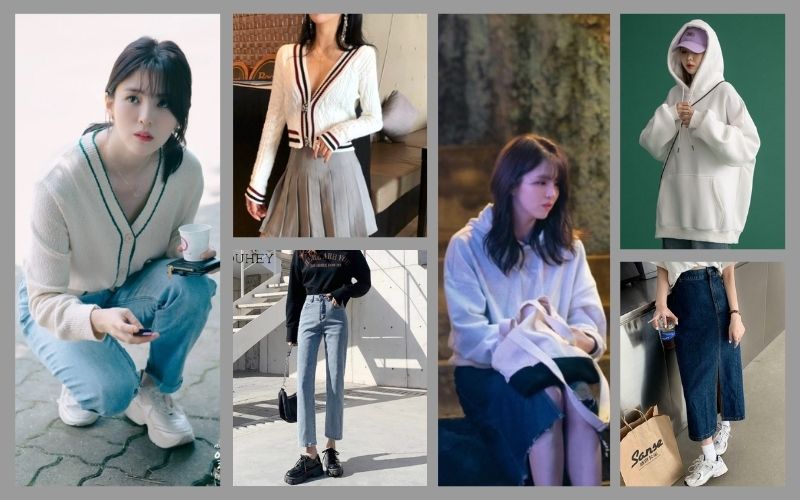 Yu Na-bi (Han So Hee) likes to keep her everyday outfits in college as simple as possible. Whether she's rocking an oversized hoodie or a V-neck cardigan, you'll usually find her in a minimalistic and clean, cream-coloured palette. 
Shop this style (outfit 1):
Shop this style (outfit 2): 
Related: How To Style Cardigans For Women: 9 Outfit Ideas To Copy RN
Festive Glam (Episode 4)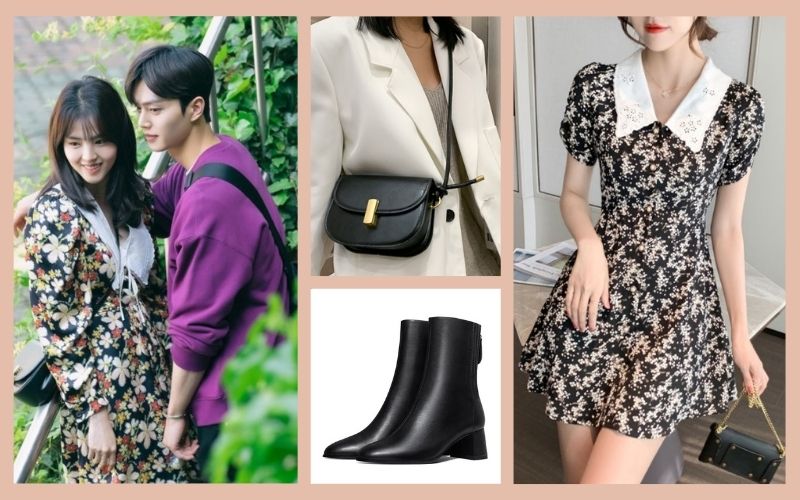 You always need at least one glammed-up look to wear to class from time to time. So why not take cues from Na-bi's statement one-piece floral number? Very rarely will you see the Nevertheless Korean drama actress in prints, but she looks absolutely stunning when she does wear them. 
Shop this style:
Cool Girl Yoon-sol (Episode 4)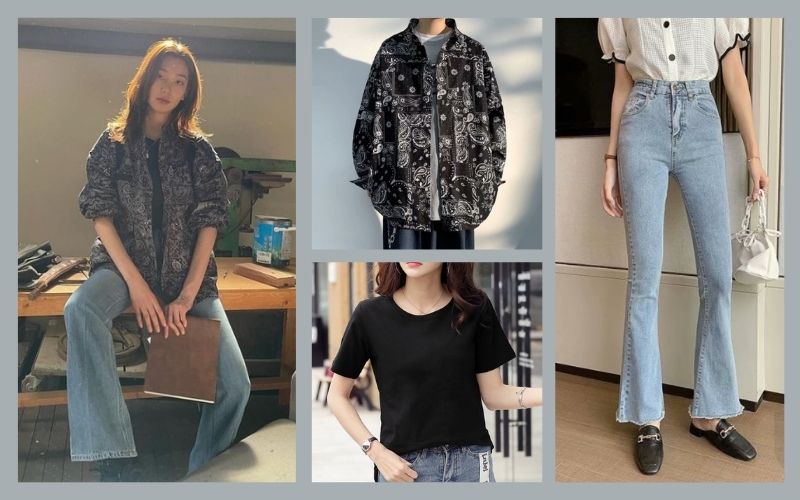 Yoon-sol is far from the nerdy top student stereotype. This Nevertheless Korean drama character's laid back yet sincere personality is reflected in her tomboyish, cool-girl style. Her standard uniform? Oversized shirts and jackets, graphic tees, and boot-cut jeans.
Shop this style: 
Presentation Day Ready (Episode 5)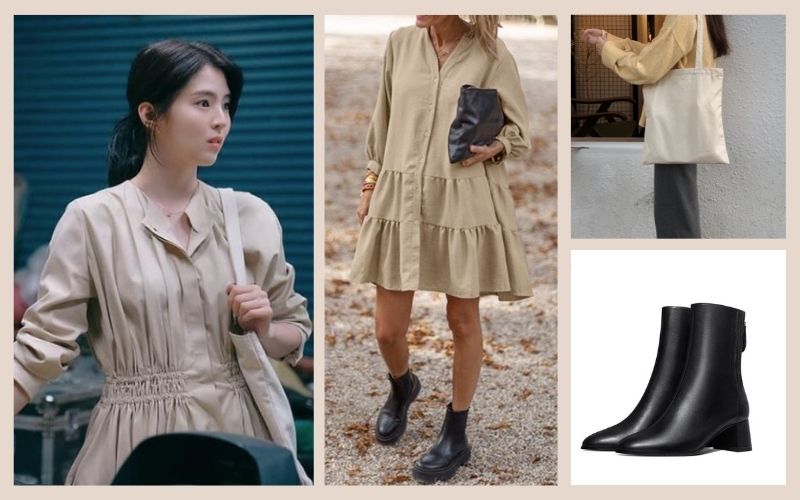 Ugh, presentation days; the bane of every student's existence. Okay, maybe that's a bit much, but still, there's no denying how nerve-wracking they can be. That said, even if you secretly feel like throwing up, you can still fake your confidence with the right outfit. Too frazzled to put together a polished look? Throw on a smart casual shirt dress just like Na-bi and you're ready to take the stage. 
Shop this style:
Bit-Na's E-Girl Aesthetic (Episode 5)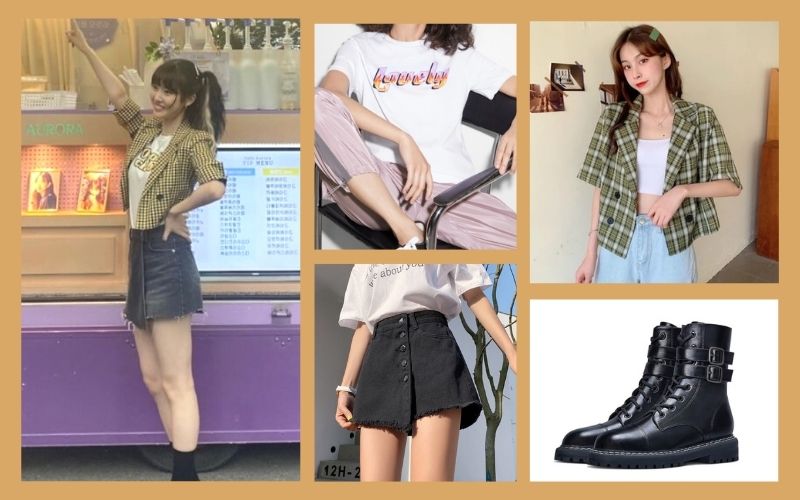 Bit-Na's outfits are the edgiest out of all the Nevertheless characters in this Korean drama. From all-black ensembles to plaid patterns and combat boots, her fashion consists of many E-girl elements. She's also not afraid to experiment with different hair colours to match her artsy aesthetic. 
Shop this style:
Jae-eon's Smart-Casual Look (Episode 8)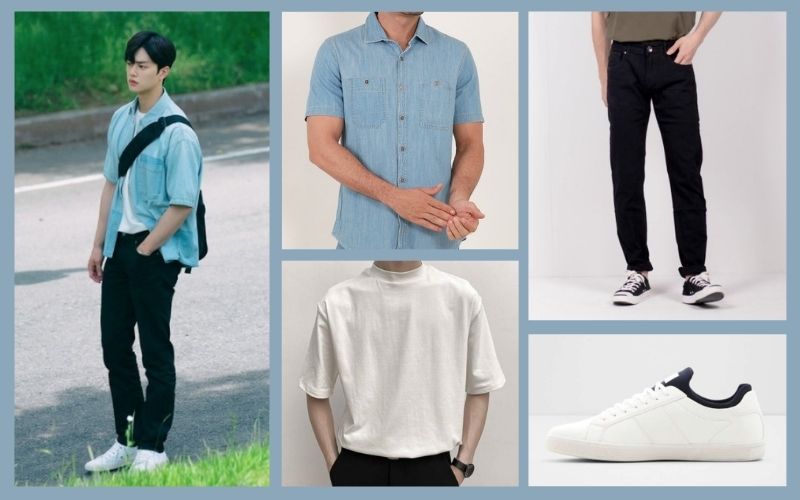 When he's not in his usual hoodie or sweatshirt get-up, Jae-eon can be seen wearing collared shirts over T-shirts. And really, you can't go wrong with this fail-proof ensemble. It's the perfect in-between for when you want to look dressed up but not too dressed up. 
Shop this style:
Na-bi's Final Outfit (Episode 10)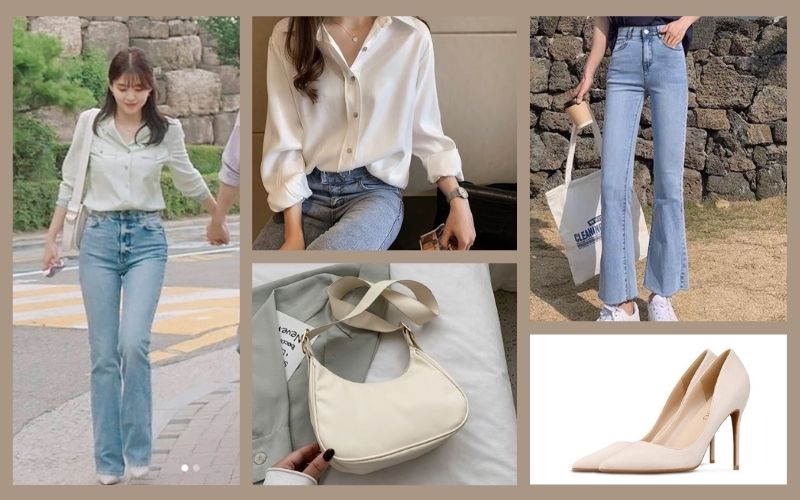 Sadly, every good K-drama needs to come to an end. Here, Na-bi says her final farewell with a classic white top and jeans outfit combination. Meanwhile, her go-to sneakers or boots are swapped out for a classy pair of pointed high heel pumps instead. She also has her mid-length hair pulled back into a half updo. Regardless of whether you think she's chosen the right guy or not (no spoilers here), let's all admit that she looks absolutely radiant in the closing scenes! 
Shop this style:
Look Stylish For Your Zoom Class With These

College Outfits

From

Korean Drama Nevertheless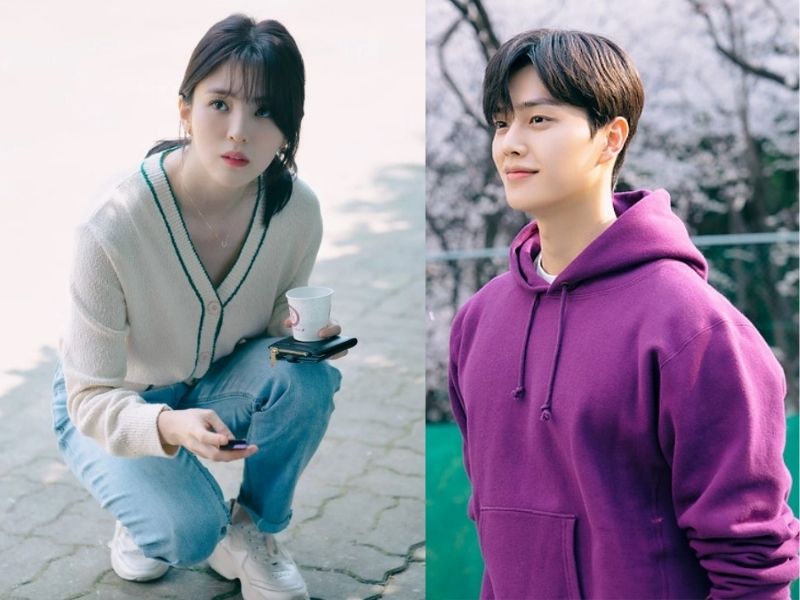 Get inspired to dress up for your next online class on Zoom with these chic college outfits from Korean drama Nevertheless! Ladies, you can take your revamped K-drama style up a notch with these seven Korean makeup tricks for a juicy, natural look. If you're planning to get a haircut, you could also try one of these fringe types to amp up your K-style even further. Meanwhile, your beau can consider these trendy Korean male hairstyles to match your look.
Find more Korean-inspired trends here.