TikTok hasn't been all that subtle about its preference for middle-parting over side-parting. Now, while we won't go so far as to say the side-part is truly dead (it's a classic style after all), we do understand Gen-Z's affinity for the face-framing middle-part fringe. And taking a look at 2022's latest hair trends, we think they may just be onto something. Here are seven of the best middle-part haircuts for both men and women to try this year. 
Middle-Part Haircuts

For Men
'90s Middle-Part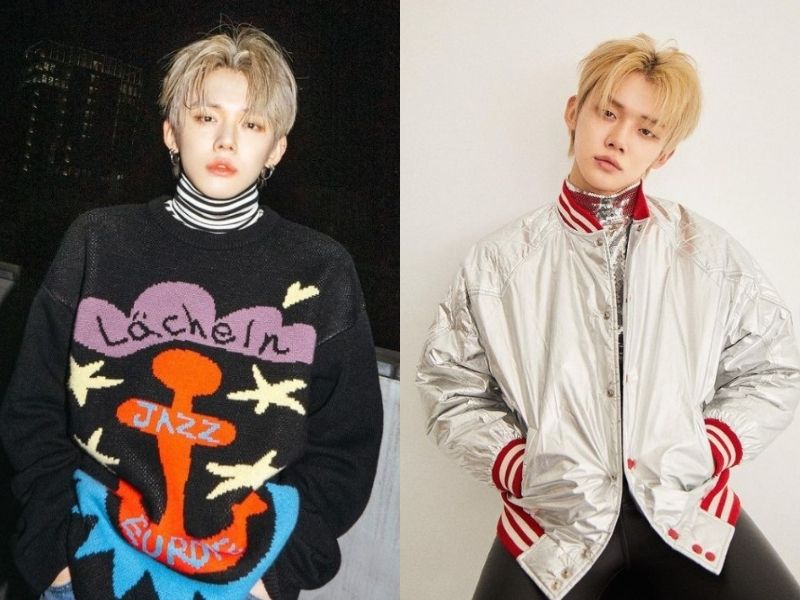 Hairstyles from the '90s are coming back stronger than ever this year. And this middle-part haircut is rising to be a hair trend favourite. Back in the day, the '90s middle-part was rocked by Leonardo DiCaprio, Brad Pitt, and Backstreet Boys' Nick Carter. Today, the style is paraded by many current influencers like YouTuber George Adam and K-pop 4th-gen IT boy, Yeonjun from TXT. 
You can choose to leave your bangs straight as Yeonjun has done. Otherwise, you can opt for a more windswept option like George and curl your hair upwards with a hairbrush and hairdryer. 
Video Tutorial:
E-Boy/Levi Ackerman Curtains With Undercut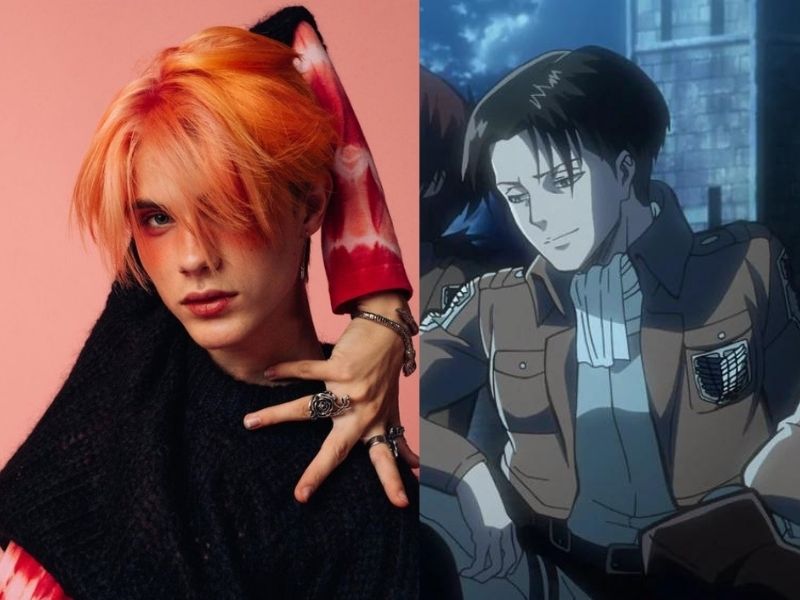 The classic e-boy curtains hair is pretty similar to the '90s middle-part haircut. The only difference is that the e-boy hair typically has a slightly longer fringe that ends below the cheekbones. With this curtains hairstyle for men, you'll want to ask for an undercut, so that your fringe can be the focal point. 
Most e-boy bangs tend to be cut in the same length, as seen on popular TikToker Noen Eubanks. But if it's a layered look you're going for, give the Levi Ackerman haircut a try. His curtains fringe are more V-shaped in appearance and features gradual layers, leaving the longest length to the front. 
How to style: After getting the right haircut, blow-dry and comb your fringe to the front to keep it flat and smooth. Then set the style in place with pomade. 
Video Tutorial:
Wavy Middle-Part Curtains Hairstyle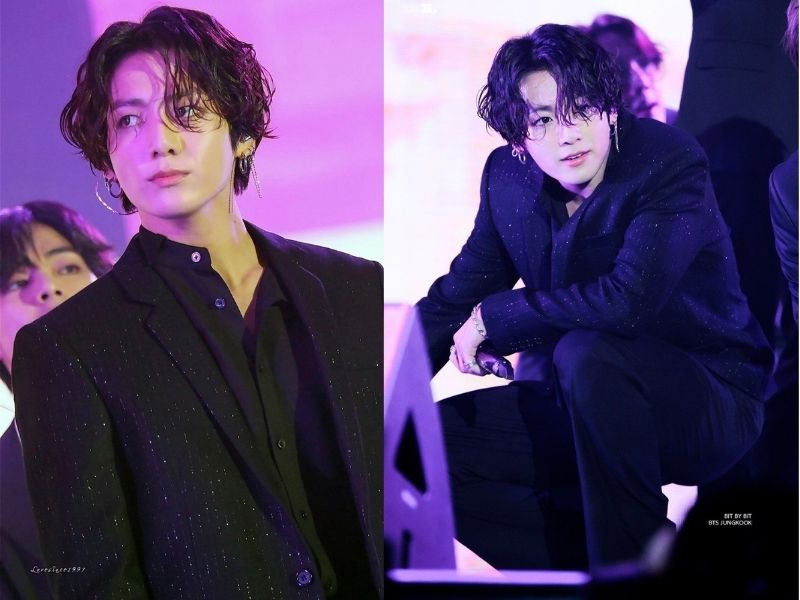 Jungkook's wavy middle-part haircut is by far his most popular style to date. His tousled locks perfectly frame the sides of his face, giving him a much sexier appeal that left fans swooning. If your hair texture is already naturally wavy, this curtains hairstyle for men won't be too hard to achieve for you. But fret not, because straight-haired guys can also achieve this look in just a few simple steps. 
How to style: After a hair wash, dry your damp hair with a towel by using scrunching motions (gently) to create some light waves. Then use a styling cream and follow up with a sea salt spray to add texture to your hair. Tie it in a bun and let it sit for about 10 to 15 minutes and spritz on another layer of sea salt spray.   
Video Tutorial:
Curly Curtains Middle-Part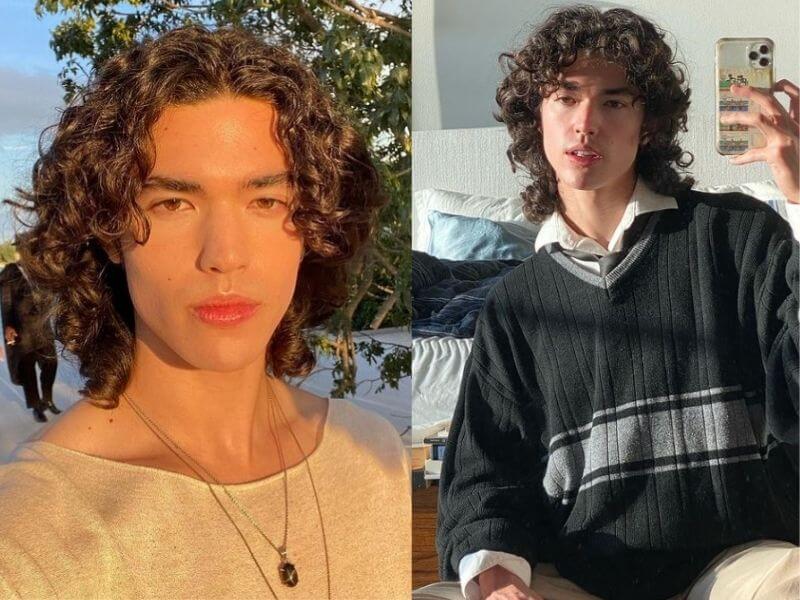 If you think the curtains hairstyle is limited for men with short to medium-length straight hair, think again. Conan Gray's hair is proof that this middle-part haircut can be just as flattering on naturally long and curly locks. His soft mullet features gradual layers, which instantly add dimension to his hairstyle and prevent it from falling flat. They also help to soften the sharp edges of his jawline and conceal the wideness of his forehead. 
How to style: According to Connor, all you really need is to put water and conditioner, and that's all there is to it. Although you can also go in with a curling iron if you want to add more definition to your curly tresses. But, hey, the fewer heat styling products your hair requires, the better. 
Middle-Part Haircuts

For Women 
'90s Layers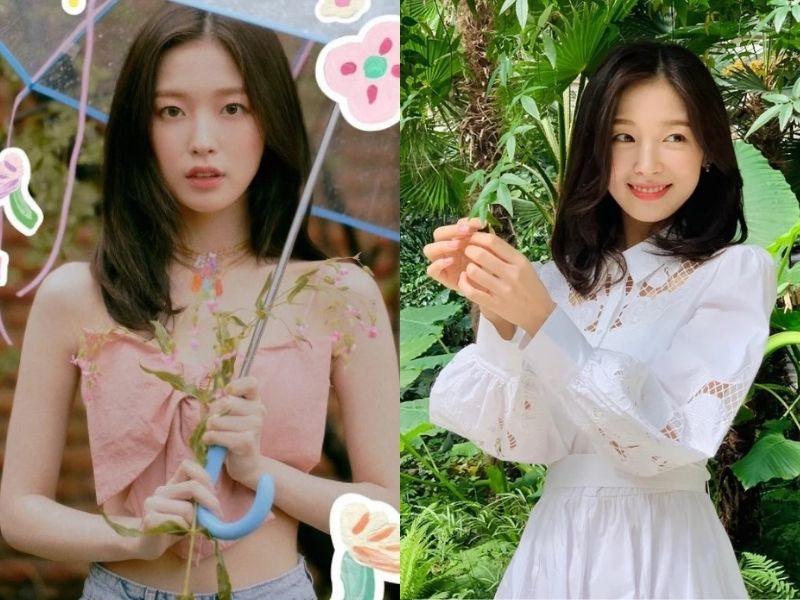 For the ladies, the '90s hair trend takes shape in the form of soft, long layers. This middle-parting hairstyle is a great way to add body and volume to your free-flowing locks. Unlike the shagginess of the heavily layered shag haircut or wolf-cut, the '90s cut centres the layers towards the bottom of the hair. 
How to style: Inspired by Rachel Green from Friends, this style is all about the curled-in waves at the ends of her hair. Have trouble achieving the perfect blowout look? Reach for an automatic hairbrush curler and let it do all the guesswork for you. Use hair rollers to let the curls cool and set in place. 
Video Tutorial:
'70s Curtain Bangs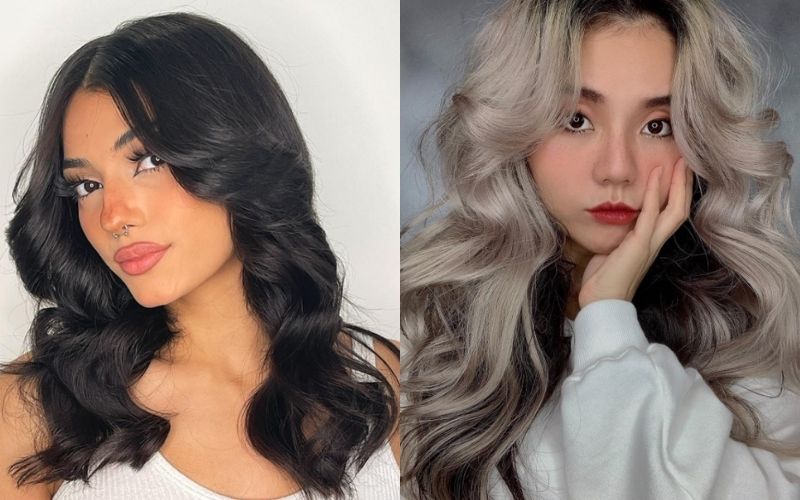 The '70s hair look is a retro middle-parting hairstyle that doesn't seem to be going away anytime soon. This trendy fringe type has been reinterpreted into varying lengths to best suit each wearer's face shape. From eyebrow-skimming bangs to a long, cheekbone-grazing fringe, curtain bangs are for you to have fun experimenting with. 
How to style: Spray on your heat protectant spray and texturising spray to prep your locks. Then grab a curling iron with a medium-sized barrel—this will help to create those big and voluminous curls. Start with the lower portion of your hair and curl each section outwards. 
After that, grab a flat iron and curl the front sections of your hair upwards. Repeat the same process for your curtain bangs. If this is a bit too complicated, you can just stick with the same curling iron to achieve similar results.  
Video Tutorial:
TikTok Video Tutorial:
Blunt Bob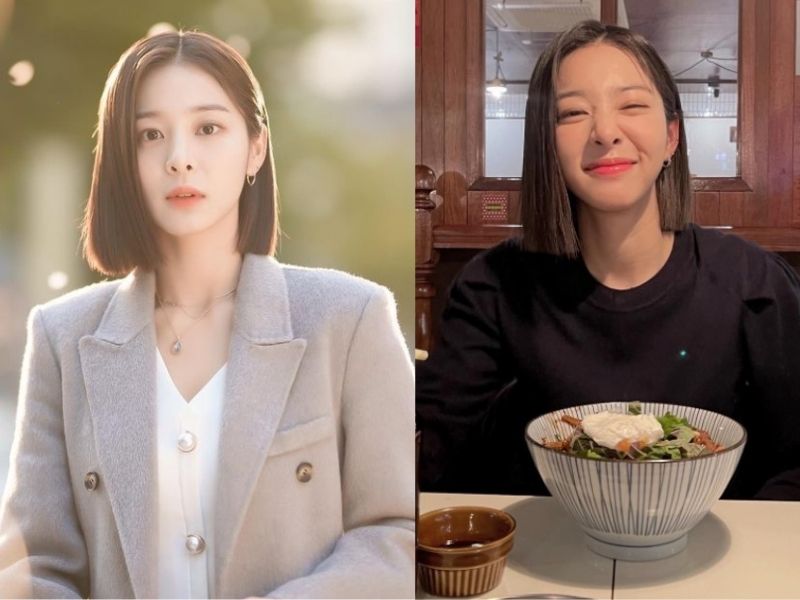 While layers are having a major moment, the blunt bob is set to be the hottest short middle-part haircut this year. If you want a chic, low-maintenance hairstyle, this is the hair trend to go for! Plus, because of its one equal length, the blunt bob is perfect for creating the illusion of thicker and denser hair. 
How to style: Tame flyaways and frizz with anti-frizz hairspray. Protect your hair with a heat protectant spray and touch your straight hair with a flat iron. 
Change Up Your Look With These Trendy

Middle-Part Haircuts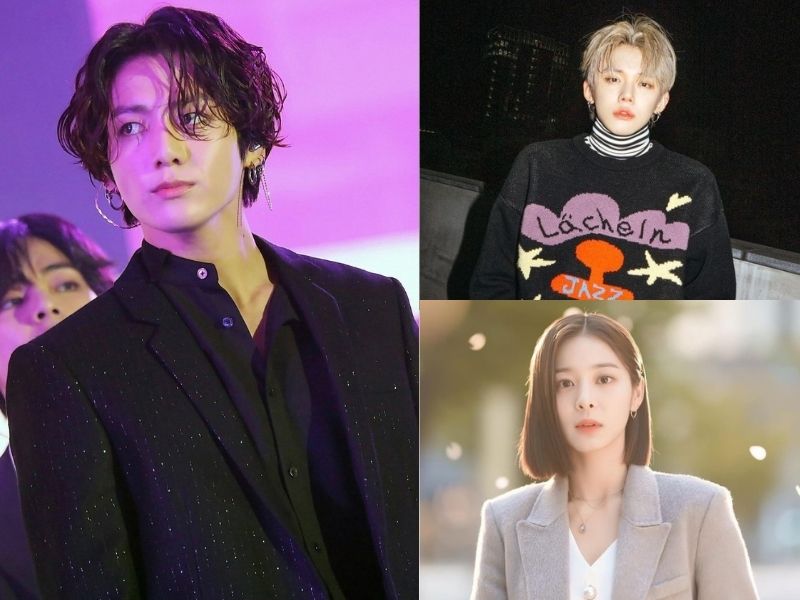 Has any of these middle-parting hairstyles convinced you to change how you part your hair? Let us know which style is your favourite in the comments below! But even if you're still team side-parting all the way, that's completely okay too. Regardless of trends, as long as you're happy with your own style, nothing else matters! That said, feel free to check out our guide on the 10 different types of bangs to find a fringe that brings out the best of your facial features.