Besides the mullet, we've noticed four major hair trends circulating all over TikTok and Instagram: the shag haircut, octopus haircut, butterfly, and the wolf cut hairstyle. Each has its distinctive style but there's one thing they both have in common: tons and tons of layers. If you're still deciding which one to go for, we've compiled these 15 layered hair ideas to help you choose the style that suits you best. 
Layered Hair Ideas

For The

Wolf Cut Hairstyle
The wolf cut hairstyle is a hybrid of both the shag and a mullet. The shorter layers are usually focused on the upper portion of the head for added volume and texture. Meanwhile, the longer, bottom layers are typically curled to enhance the wildness of the style similar to that of a wolf's furry mane.
1. Straight & Choppy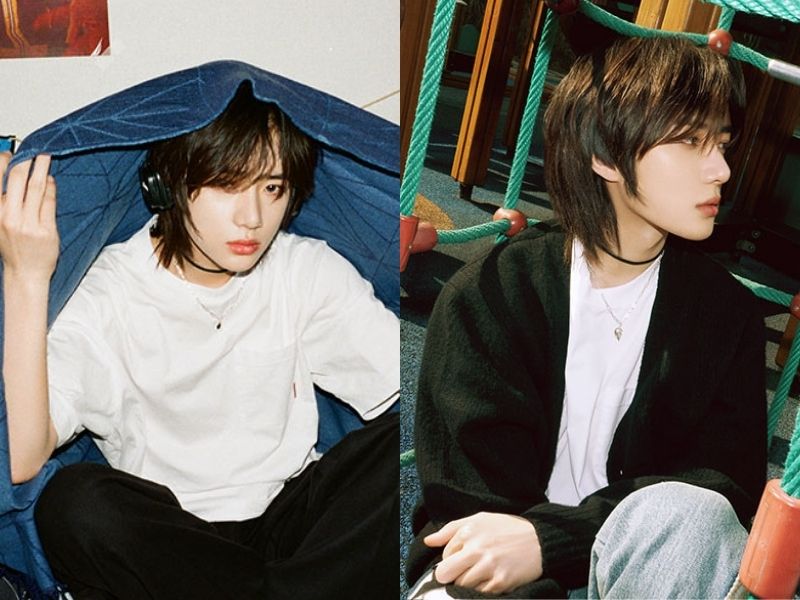 You've probably seen at least one K-pop idol wearing the wolf cut hairstyle. TXT's Beomgyu was first seen with his longest hairstyle yet in the promotional photos for The Chaos Chapter: Freeze album. With his fusion of soft pretty-boy features paired with masculine angles, we understand why fans are hoping he'll stay far away from the scissors. Here, he's kept his wolf cut straight with tons of volume at the top and choppy layers to frame his face. 
2. Cropped Wolf Cut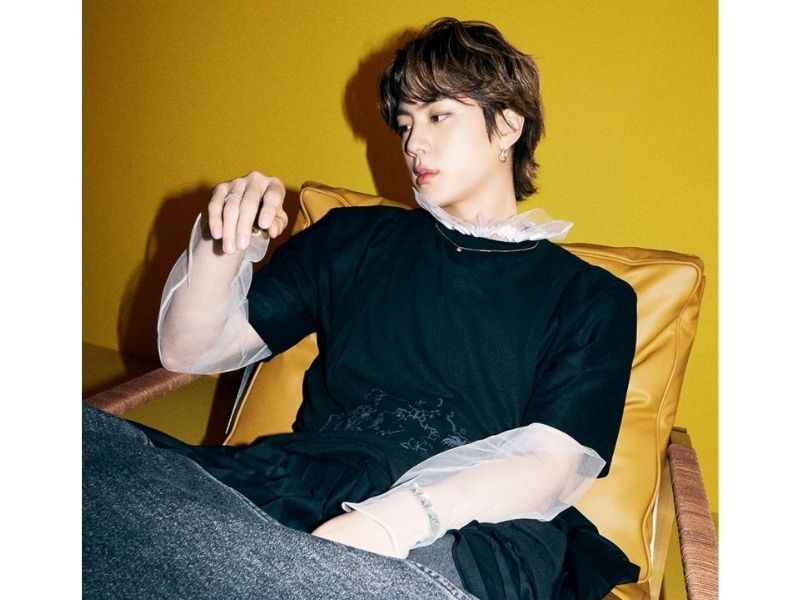 With his playfully self-proclaimed nickname 'Worldwide Handsome' (a well-deserved title), it's no surprise that BTS' Jin can look attractive in just about anything. His cropped wolf cut hairstyle is a great transition layered hair idea to consider when growing out your pixie cut. Featuring a wavy textured fringe and hints of brown highlights, you can almost look just as boyish and princely as the group's oldest member. Almost. 
3. Soft, Short Wolf Cut With Bangs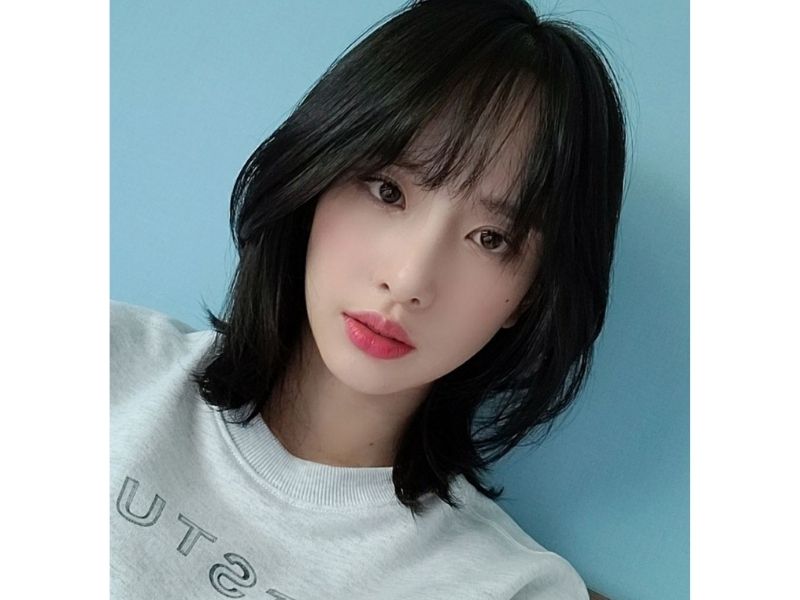 Feeling a bit intimidated by this heavily-layered TikTok hair idea but still want to give it a go? Then this short wolf cut hairstyle is for you. WJSN's Seola sports a more feminine version of this bold hairdo with feathery see-through bangs and light, minimal waves. Her layers are disguised and blended into her short, collarbone-length hair, giving it a softer touch. You can achieve her look by curling the upper section inwards for volume and curling the lower section outwards to create flicked-out ends.
Related: Curling Iron Guide: 9 Types Of Hair Curlers (And How To Use Each One)
4. Wispy Layers & Tousled Waves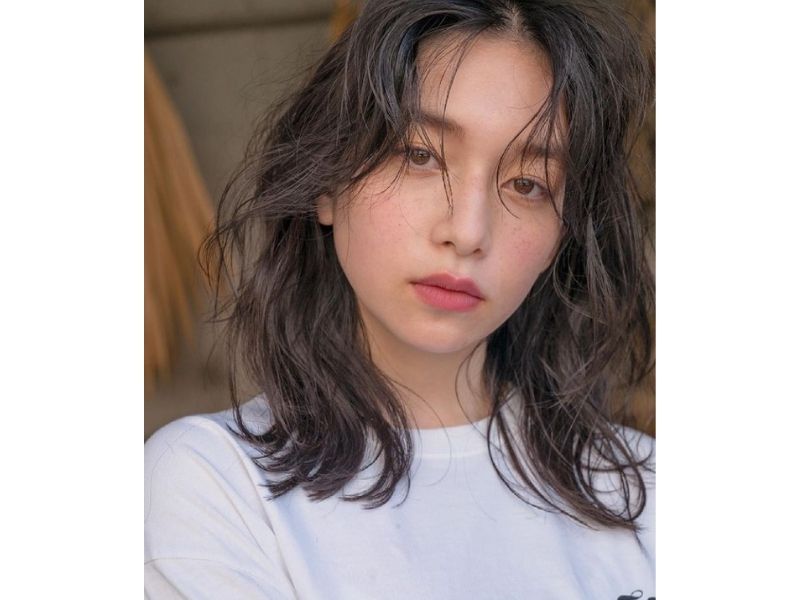 This shoulder-length wolf cut hairstyle consists of tousled waves and everybody's favourite fringe type at the moment: curtain bangs! Its effortlessly messy texture looks best with a natural, no-makeup makeup face for a laid-back look. After all, the combo of straight eyebrows, sunkissed cheeks, and faux freckles paired with windswept hair will highlight your youthful complexion. Channel those sea-side, summery vibes by messing up your tresses with a bit of hair gel to create a mild wet hair effect.
5. Long Wolf Cut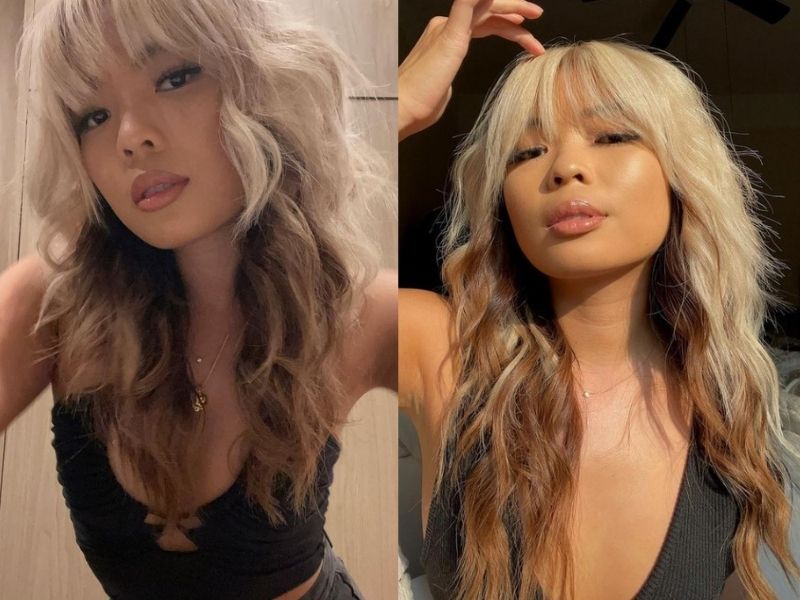 If your mane is long and straight, the wolf cut hairstyle is the perfect layered hair idea to add more dimension. Its tiered layers will instantly provide lift and movement to your hair, preventing it from appearing too flat. For a dramatic style, opt for layers that start from the bangs and taper out to the ends. Your locks will surely look wilder and more carefree, especially when you have them curled. 
Layered Hair Ideas

For The

Shag Haircut
Dating back to as far as the '70s and '80s, the shag haircut is the OG layered hairstyle amongst all the others on this list. From short to long, this rock 'n' roll look can pull off just about every and any hair length. 
6. Pretty Shag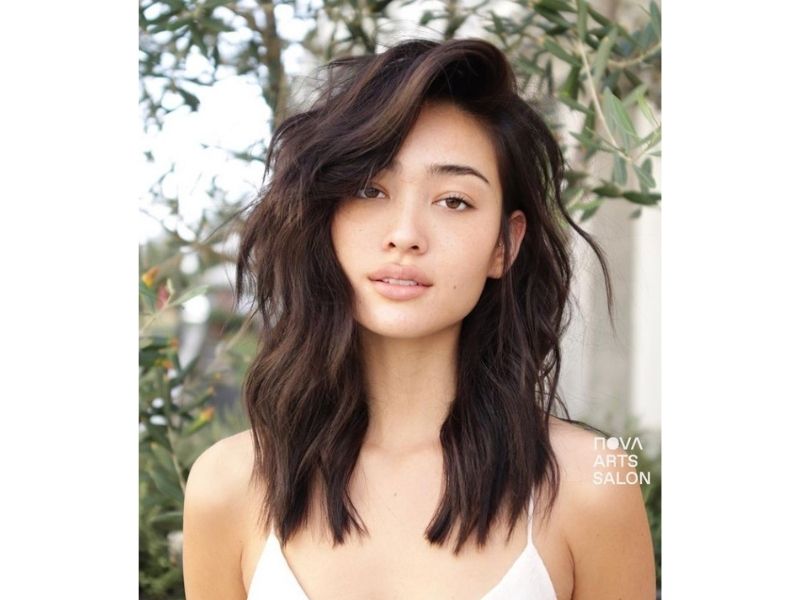 The traditional shag haircut can be quite daunting with its choppy ends and heavy layers around the crown of your head. Its rebellious aesthetic requires attitude and a whole lot of confidence to pull off. For those who prefer a more elegant style, this is where the pretty shag comes in. It still has all the elements of a shag but with slightly longer layers that won't look as drastic. In place, are relaxed beachy waves that give a softer appearance while still retaining the hairstyle's rocker-chic vibes. 
7. '70s Farrah Fawcett Shag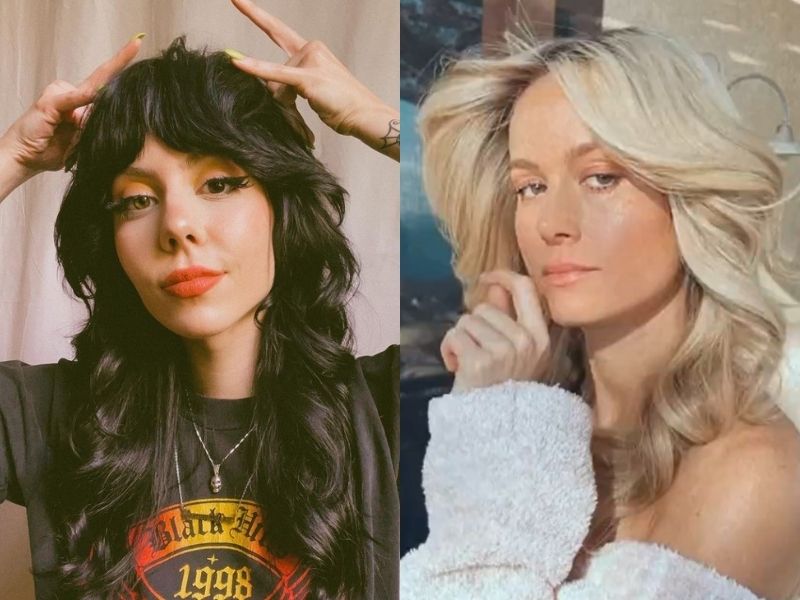 Farrah Fawcett's iconic style in Charlie's Angels is perhaps the most popular shag haircut by far. Her voluminous and feathered curls are a big hit among TikTok-ers who're eagerly creating their own interpretations of the '70s flip. And for good reason, because this extra glamorous retro look is sure to make anyone feel like a mega superstar. Depending on how layered your hair is, these blown-out locks can range from sweet and girly to tough and edgy. 
Related: 13 Retro Hairstyles That Are Back On Trend In 2022
8. Straight, Two-Toned Shag Haircut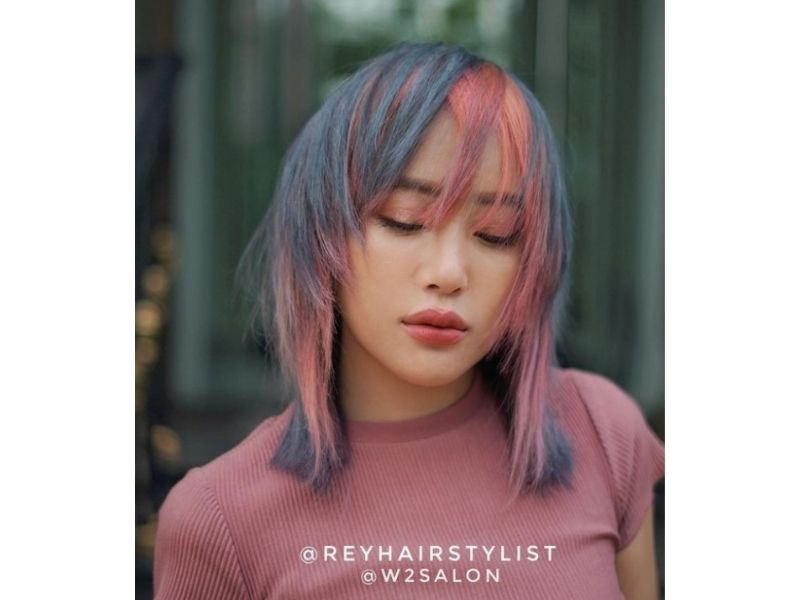 Most shag haircuts are typically curled but that doesn't mean straight-haired gals can't let their natural texture shine with this look too. Consider a long fringe and side layers to hug every curve of the face for a more sculpted appearance. Want to make an even bigger impact? Rock the two-toned hair colour trend to bring further emphasis to your layers. 
Related: These Two-Tone Hair Ideas Are Taking Over Social Media
9. Short Shag Haircut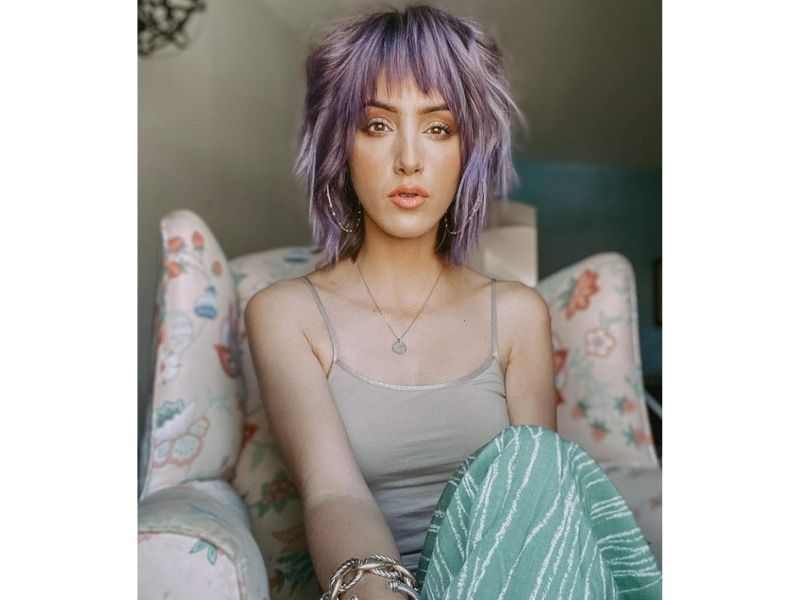 This layered hair idea is for those who want to stay true to the rock-and-roll vibes of the shag haircut. Its layered, choppy fringe sits just above the eyebrows and draws attention to the eyes. Meanwhile, the face-framing layers are intentionally styled unevenly with some flicked-out waves. This is to make it seem as though you've just woken up or had a good 'shag'. 
Layered Hair Ideas

For The

Octopus Haircut
As odd as it sounds, the concept of this layered hairstyle is pretty straightforward. Distinguished by its choppy layers, the octopus haircut is specifically designed to mimic the shape of octopus tentacles. It's the hottest new take on the shag haircut and is sure to make you stand out from the crowd. 
10. Octopus Haircut

With Bangs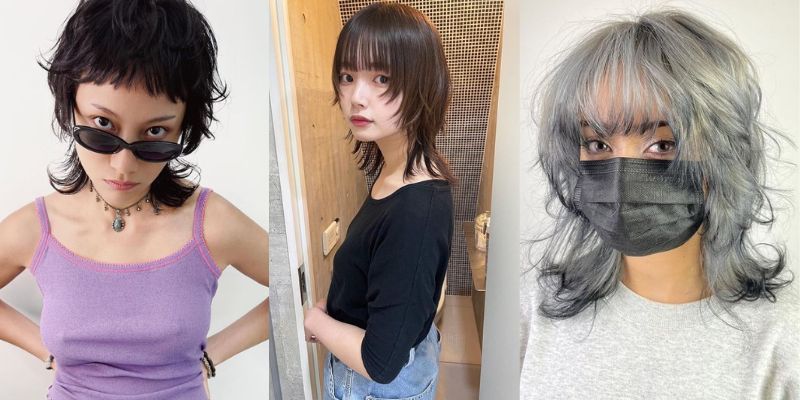 If there's one thing we've noticed, it's that bangs seem to be a common element that all octopus haircuts share. From micro to long, just about any type of fringe will work, so it boils down to the vibe that you want. For a gentler look, we suggest opting for see-through bangs that hit just past the eyebrows to take the edge off your unique hairstyle. 
Related: Fringe Guide: 10 Types Of Bangs For Every Face Shape
11. Octopus Haircut

With Hime Cut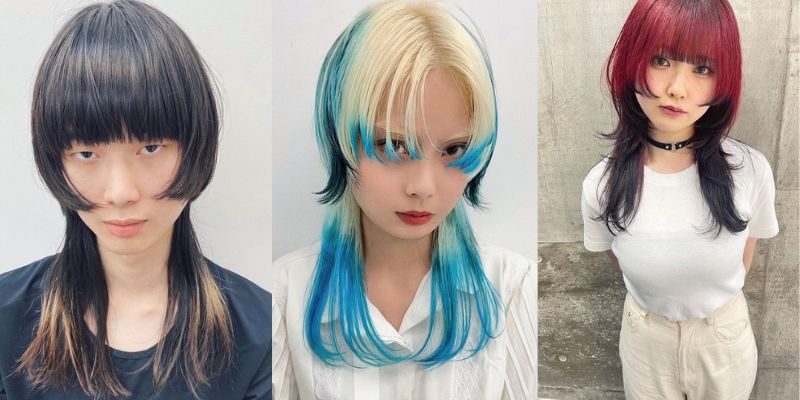 Willing to go even bolder with your look? Then why not try combining your octopus haircut with the two-block, Japanese hime cut? Its cheek-grazing sidelocks do an excellent job at accentuating your eyes and cheekbones while adding dimension to your tresses. Make sure to run through your bangs and sidelocks with a flat iron for a sleeker contrast to your tousled ends. 
Related: How To Wear The Two Block Cut Like Your Favourite K-Pop Star
12. Short Mixie

Octopus Haircut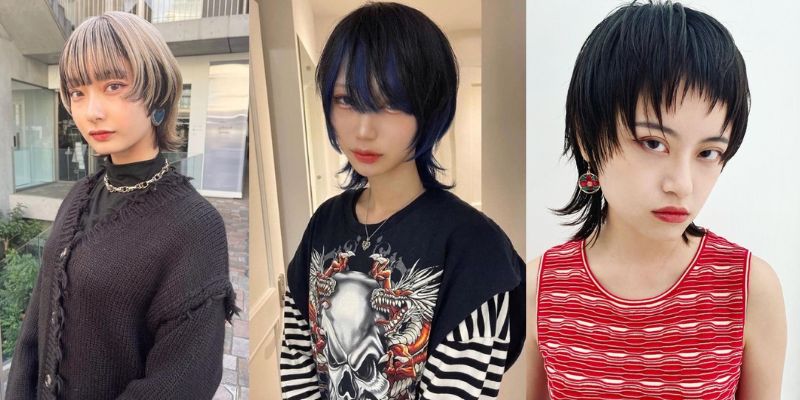 Don't want your layers to look too conspicuous? Meshing the octopus haircut with a mixie (mullet pixie) allows for a more subtle take on this TikTok hair trend. Its longest layers stop at collarbone length, making it easier to manage with just a hair dryer and styling cream. 
Related: Check Out These Trendiest Short Pixie Haircuts To Try This Year
Layered Hair Ideas

For The Butterfly Cut
The butterfly cut blends the best of both worlds as it helps you fake a short hair length even with your long locks. It consists of shorter layers centred around the crown of your head, with the shortest layer hitting just below the chin. This disconnects the top layers from the bottom ones, allowing them to be clipped back to create the illusion of a bob hairstyle. 
13. Long Butterfly Haircut With Soft Waves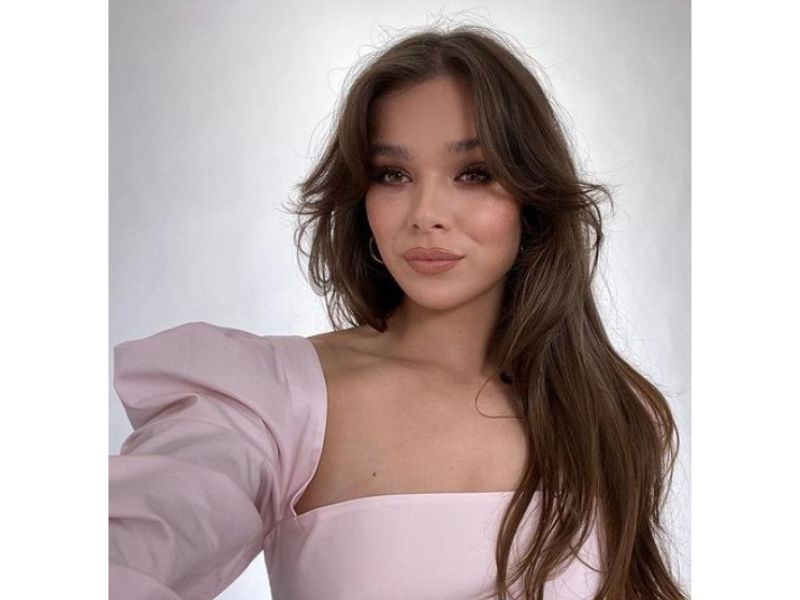 Admittedly, while a heavily-layered cut can offer plenty of volume to your locks, they can also be quite challenging to tame. Combining long layers with curtain bangs, Hailee Steinfeld's butterfly cut is ideal for those who want a more low-maintenance hairstyle. Her soft, loose waves create a polished effect but without looking too done up. 
14. Middle-Length Butterfly Cut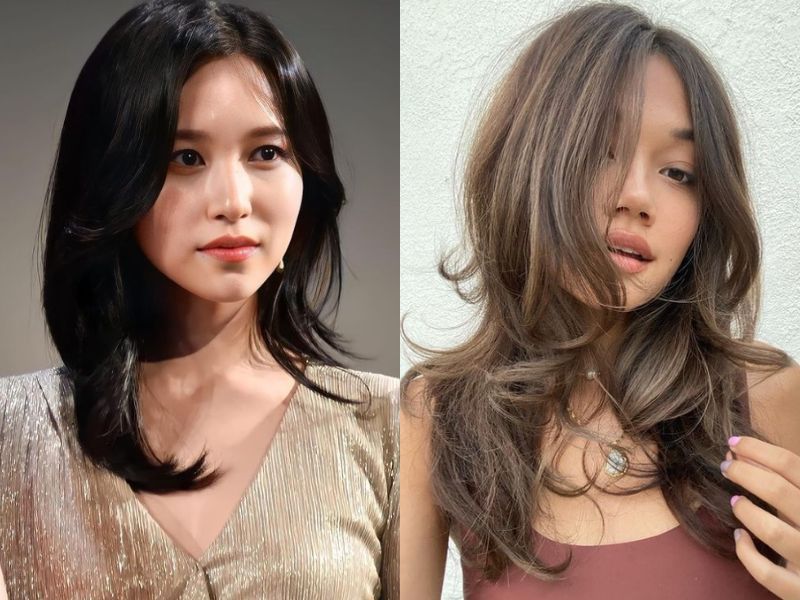 Got flat hair? Then a middle-length haircut is the way to go. The longer the hair, the more it weighs down on your tresses, causing your roots to lose volume. Request for the cut that stops at the chest to add more body and bounciness to your locks. 
15. Short Butterfly Haircut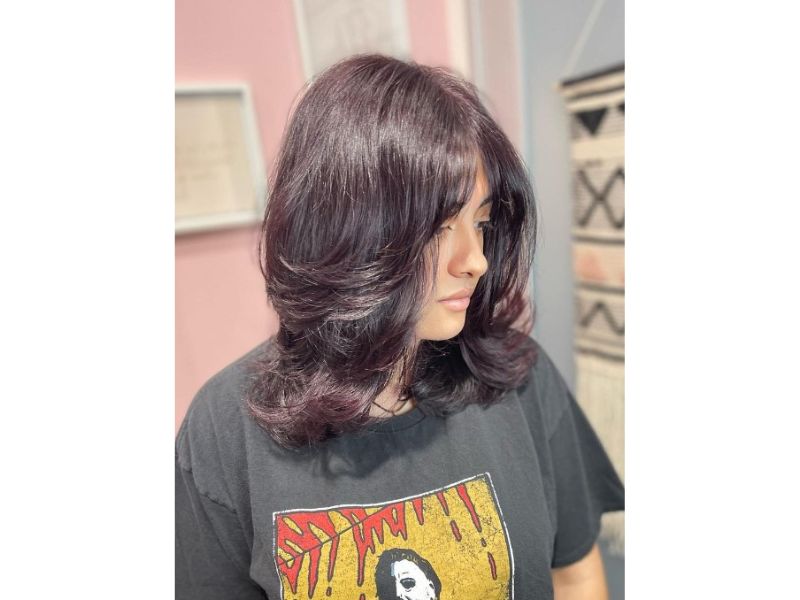 Though this layered hair idea was intentionally designed for long hair, the butterfly cut looks just as stunning on short hair too. These cropped strands are perfect for creating big and dramatic curls that will bring about the most of your ultra-glamorous look. 
Give These Trendy

Wolf Cut Hairstyles

And

Shag Haircuts

A Try For Modern

Layered Hair Ideas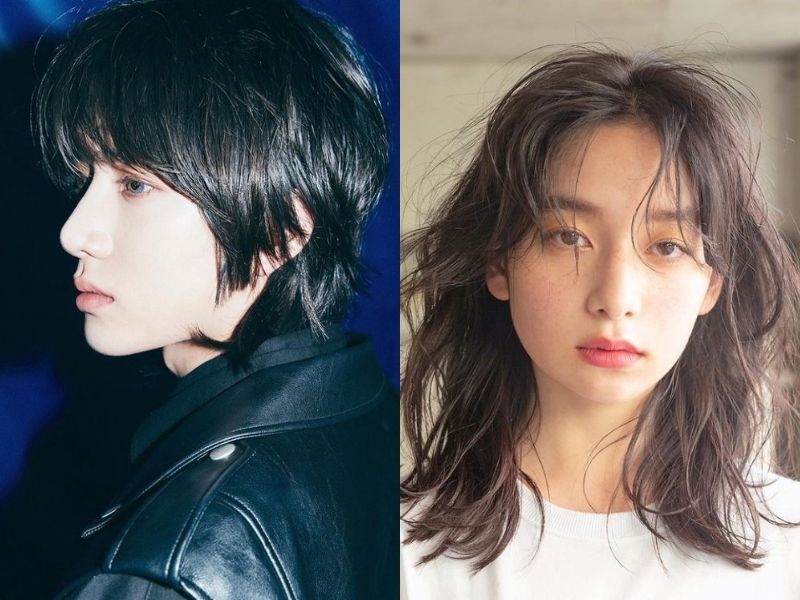 From TXT Beomgyu's choppy wolf cut hairstyle to the Farah Fawcett-inspired shag, there's no denying that layered hair is thriving this year. So we hope this article has given you some helpful layered hair ideas to inspire your next big chop. And if you're feeling bold, try one of these modern mullet hairstyles for men and women to match your confident personality. Or maybe even experiment with one of these TikTok fashion aesthetics to complement your new hairdo. Fashion and hair makeovers aside, remember to keep your locks healthy with proper scalp and hair care products to prevent hair loss.