With the constant uprise of K-pop and K-dramas, it's no surprise to see Korean hairstyles dominating all the latest hair trends. However, regardless of all the different types of looks, there is one specific style that stands the test of time: the two-block cut. Sported on almost every Korean celebrity, this youthful male haircut is key in nailing the classy Korean oppa aesthetic. And nowadays, the two-block haircut is no longer just limited to men. Ladies can experiment with this popular Korean hairstyle with blunt and dramatic layers. From short to long, here's how you can rock the look. 
Two-Block Cut
For Men
Textured Layers & Long Fringe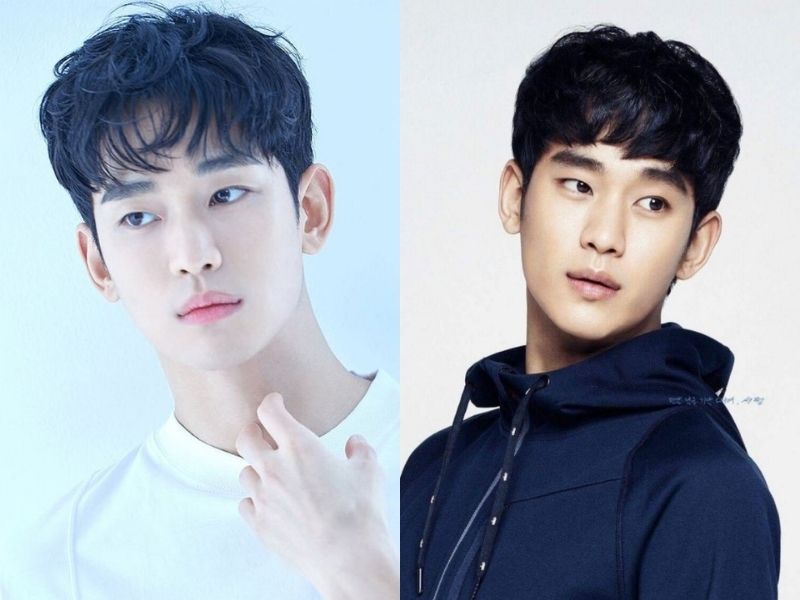 The traditional two-block cut for men typically features an undercut with a long fringe. While the overall concept is still the same, here's one way you can revamp the classic look into something a bit more modern. TikTok has been obsessed with all things shaggy and tousled, so you'll want to ask for a textured top with some light layers. As for how long your fringe should be, it should be long enough till the ends are just about fully concealing the eyebrows. 
Related: TikTok's Biggest Hair Trends: 9 Ways To Style The Wolf Cut & The Shag
Neat With Middle-Parting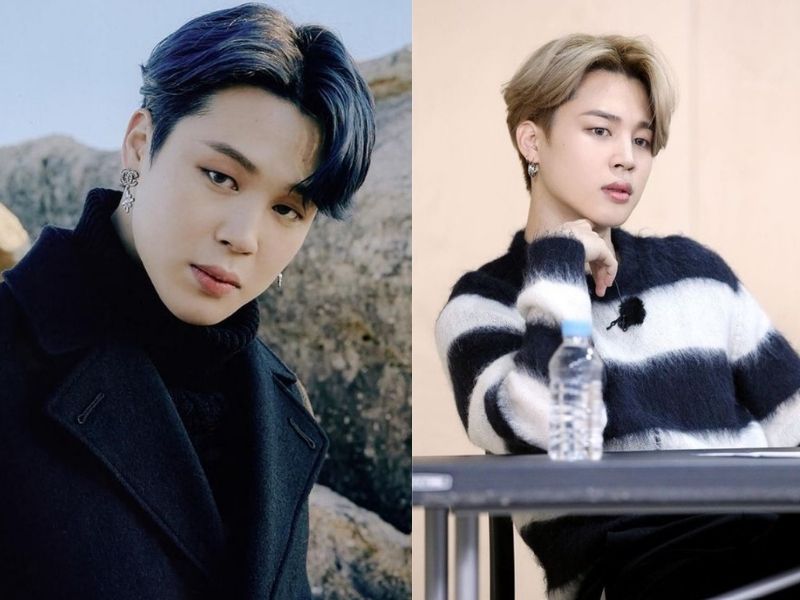 Want a more sophisticated and subtle spin to your two-block cut? Then look no further than BTS' Jimin for inspiration! The group's multi-talented vocalist and dancer likes to keep his two-block neat and elegant. He usually favours a clean middle-parting with his curtain bangs curled inwards to frame his face. To recreate Jimin's signature style, simply style your hair using a round brush and a hairdryer. Wrap the strands around your brush and curl inwards to get that c-curl shape. 
Related: Fringe Guide: 10 Types Of Bangs For Every Face Shape
Coloured
Two-Block Cut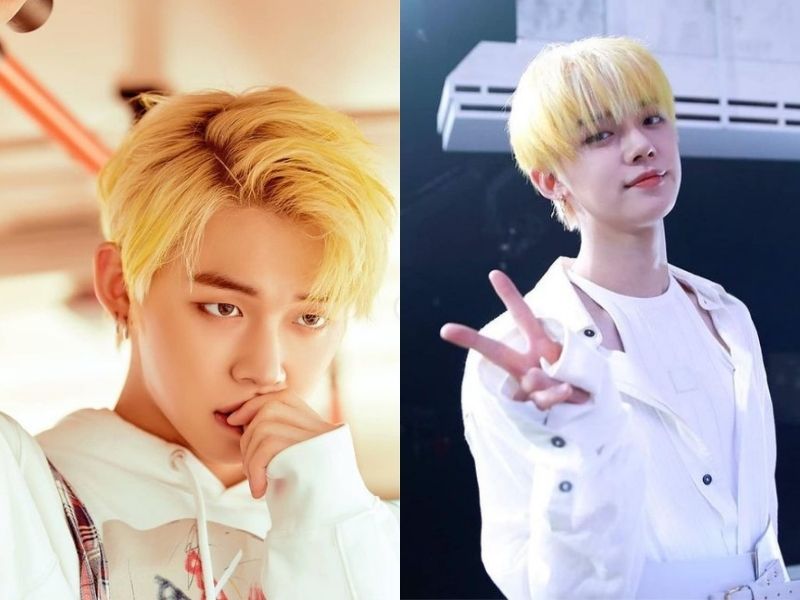 If you're willing to bite the bullet and go all out with your haircut, give TXT Yeonjun's vibrant lemon hair colour a shot. Dubbed as 4th Gen's It Boy, Yeonjun isn't only living up to the title through his performance skills but with his impeccable sense of style as well. His two-block was mostly styled straight to accentuate his choppy layers. But you can also sweep it to the side for a sexier appeal and apply some hair gel to keep the style in place. 
Related: The Most Popular Korean Hair Colours You Must Try This Year
Two-Block With Fade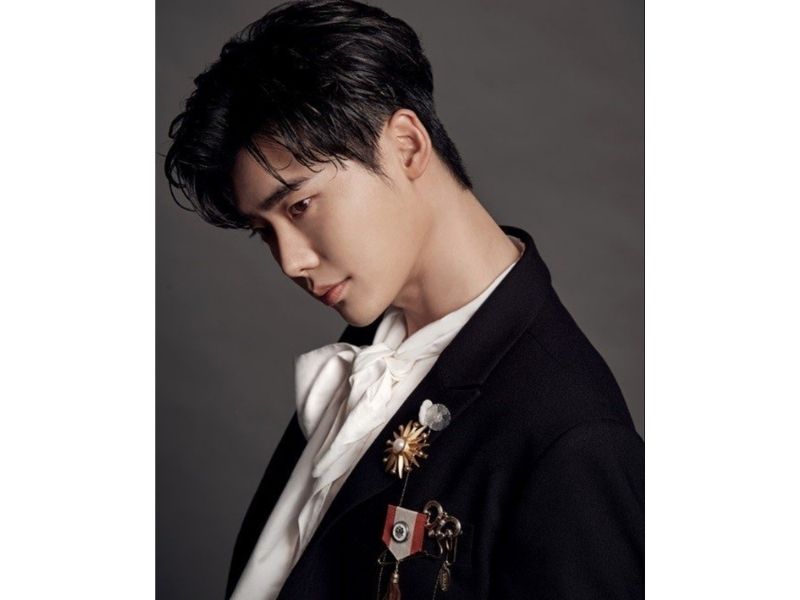 For cleaner sides, a two-block fade is the way to go. How gradient you want your transition to be will depend on what type of fade you choose. Taper fades using clippers are the more preferred choice for most Asian men hairstyles. It features a seamless blend between the sideburns, neckline, and the back of the head, which is why they complement the two-block so well. 
Two-Block Cut
For Women
Long Traditional
Hime Haircut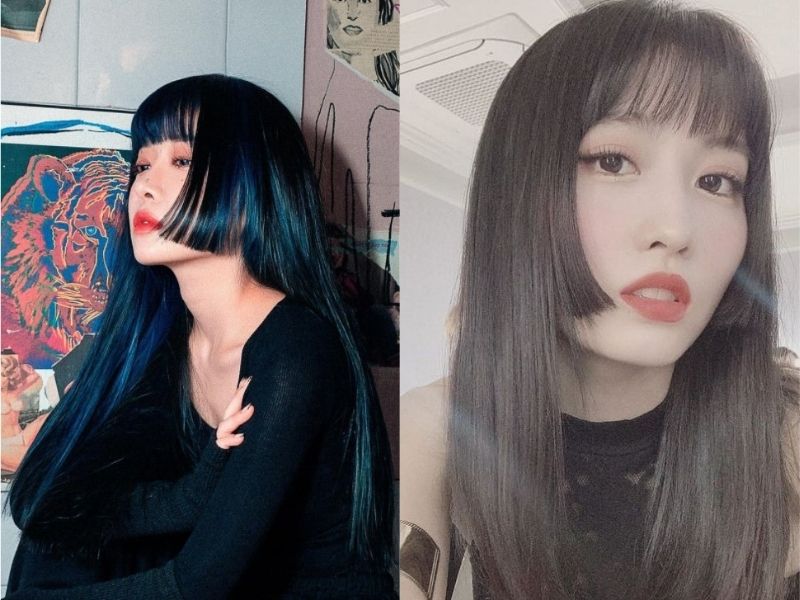 The hime haircut is by far the most popular two-block cut for women. This bold hairstyle has been having a major moment both on social media and in the K-pop scene. For this look, the bigger the contrast between the front ends and the rest of your locks, the better. To emulate this traditional Japanese hair perfectly, have your sidelocks be cut at cheek length. And similar to the men's two-block, your bangs shouldn't go past your eyebrows. From a styling standpoint, the hime haircut is pretty versatile, but there's no denying that it looks its best when left down. Use a flat iron to make your locks extra sleek and straight. Then bring attention to your sidelocks by curling them inwards. 
Middle-Length With Highlights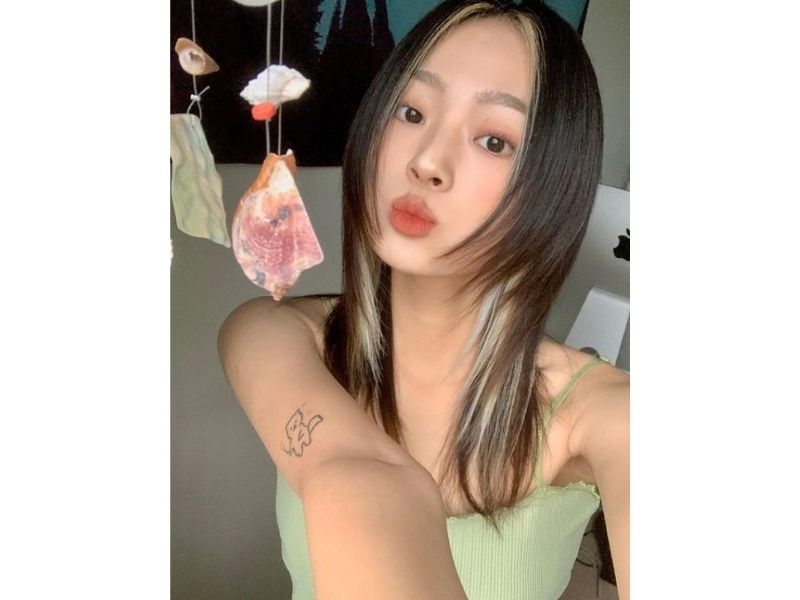 If your hair is middle-length, you can create dimension and shape to your two-block haircut with some face-framing layers and blonde highlights. Opt for hidden under-highlights to show off the contrast between the top and bottom of the hair. 
Shoulder-length With Bangs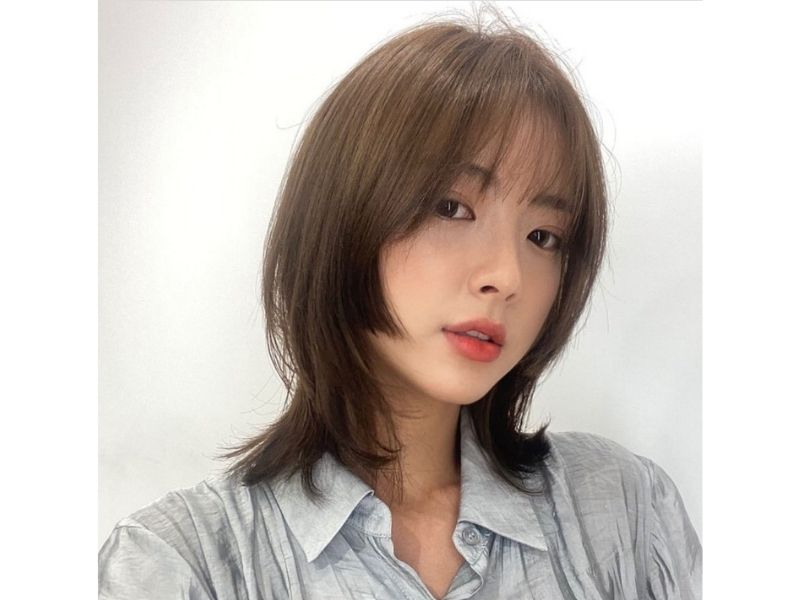 Prefer a shorter style? Then maybe you can try combining the hime haircut with the hershey style. Essentially, the hershey cut is not all too different from the trendy shaggy wolf cut with its windswept layers. And by combining it with the hime style, you'll get a unique blend of blunt and soft side-locks. Want to give this two-block style an even softer touch? Rather than going for a full fringe, opt for some light see-through bangs—this will make your otherwise edgy style appear more natural. Curl your bangs with hair rollers as you style the rest of your hair to make them bouncy and voluminous. 
Two-Block Bob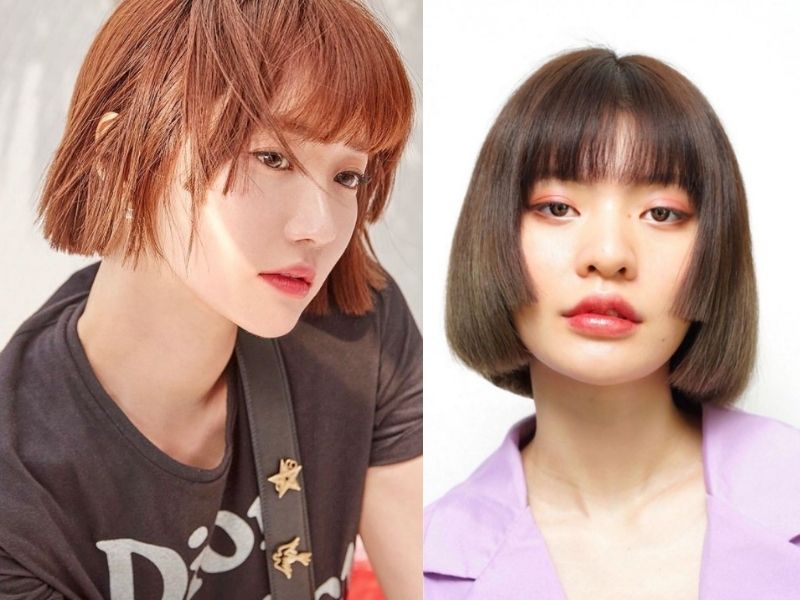 Getting a two-block is a great way to add an interesting twist to your traditional blunt bob. Here, the cheek-grazing hime sidelocks help to frame the face, creating an extra layer of dimension to your short haircut. 
Refresh Your Locks With These Bold
Two-Block Cuts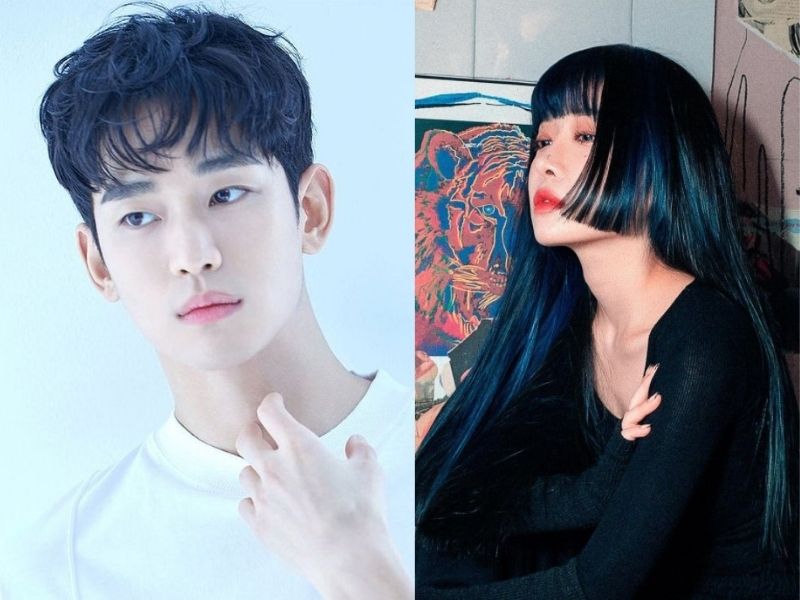 Whether you prefer a cropped shaggy cut or an elegant chic style, we hope this list has shown you how you can style your two-block hair. Besides the two-block cut, there are plenty of other Korean male and female hairstyles that you can try to emulate your favourite K-celebrities. Take the aesthetic even further with these K-pop inspired outfits for men. Or if you're a K-drama fan, look towards these 15 stylish K-drama characters for more #ootd inspo. 
Find more Korean-inspired trends here.