If you are in the market for a tablet, chances are you will most likely be looking to get an iPad. While Android tablets exist, they do not enjoy the same prominence as Apple's tablets. With polished software, years of guaranteed support, and a thriving App Store behind it, iPads offer a tablet experience that is second to none. However, choosing the right iPad for yourself (or someone else) may require some legwork as there are no fewer than four models to consider. Lucky for you, we have prepared a buying guide that may come in handy if you need some assistance in your iPad-shopping journey. Should you go for the iPad Pro M1 or the iPad mini 6? Let's find out!
Apple iPad 2021-2022 Lineup:

iPad Pro M1

, iPad Air 4,

iPad Mini 6,

And iPad (9th Gen)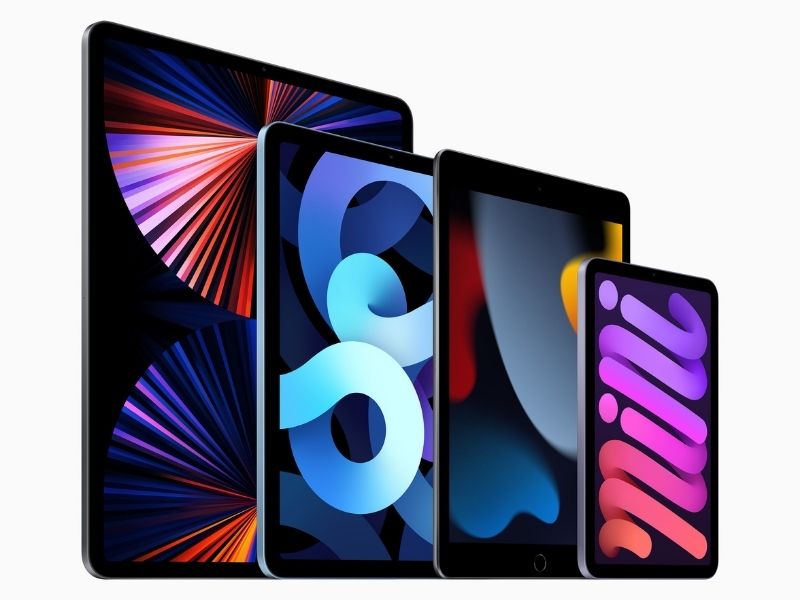 2021 is a big year for the iPad. Apple released a total of three brand new iPads, with two of them being major hardware revisions. The flagship iPad Pro is given a massive upgrade with the Apple M1 chipset powering the tablet and mini-LED technology that make up the best iPad display ever.
Meanwhile, the iPad mini has gotten a revival of sorts with a new modern design and updated hardware that brings it in line with the latest iPad models in the lineup. The iPad mini 6 is leaps and bounds ahead of its predecessor, which came out in 2019.
Similarly, Apple has also refreshed its base iPad with some quality-of-life updates—making it an even more capable machine for the general users while maintaining its affordable price.
These, together with the 4th-generation iPad Air which came out in 2020, make up the current iPad lineup going into 2022. Here's a look at how the four iPads compare to each other.
iPad Pro M1

iPad Air 4
iPad mini 6

iPad (9th Gen)

11-inch Liquid Retina display (120Hz)

12.9-inch Liquid Retina XDR display (120Hz)

10.9-inch Liquid Retina display

8.3-inch Liquid Retina display

10.2-inch Retina display

M1 chip

A14 Bionic Chip

A15 Bionic Chip

A13 Bionic Chip

128GB/256GB/512GB/1TB/2TB

64GB/256GB

5G support (cellular model)

4G LTE support (cellular model)

5G support (cellular model)

4G support (cellular model)

USB-C with Thunderbolt/USB 4 support

USB-C

Lightning connector

Four speaker audio

Two speaker audio

12MP primary rear camera + 10MP ultrawide secondary rear camera 

12MP rear camera

8MP rear camera

12MP ultrawide front camera

7MP front camera

12MP ultrawide front camera

Compatible with:

Apple Pencil (2nd gen)

Magic Keyboard

Smart Keyboard Folio

Compatible with:

Compatible with:

Apple Pencil (1st gen)

Smart Keyboard
How To Choose The iPad That Works For You
iPad Pro M1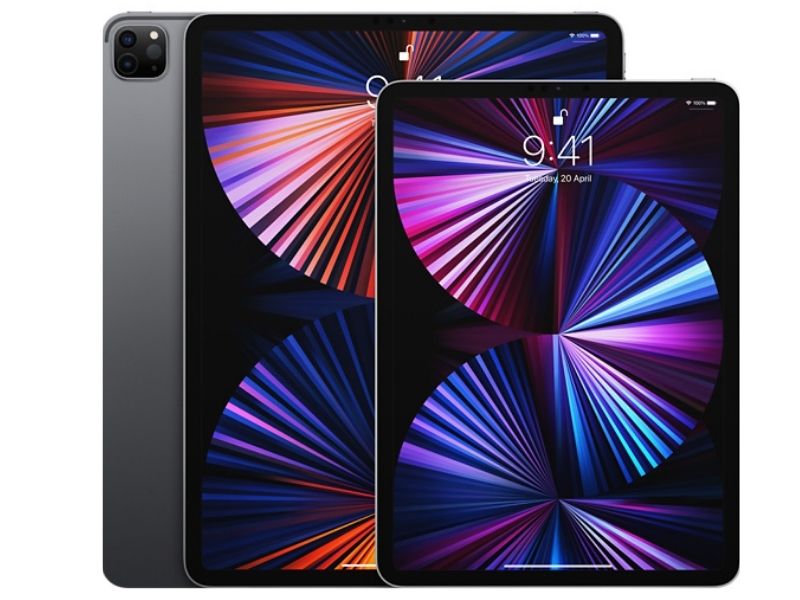 The M1 chipset first debuted in a series of Mac computers and laptops, setting off a new era of performance and system efficiency for the future. Had Apple not brought the M1 to the iPad lineup, the iPad Pro would still be a super-powerful tablet, unrivalled in the consumer market. The iPad Pro M1 probably packs too much power that most users will ever need, but nobody is going to complain. 
Another major feature that perhaps brings more visible benefits to end-users is the new display that features mini-LED technology (only available on the 12.9-inch iPad Pro). All you need to know is that it will give you the brightest visuals while delivering the deepest blacks. Compared to older iPad models, the difference is stark, and may well be worth all the extra cost for some users. 
Get the iPad Pro M1 if you:
watch a lot of video content on your iPad (especially in HDR) and want nothing less than the best visuals.

are not considering getting an upgrade in the next few years.

want the biggest-sized iPad available (12.9-inch) as a laptop replacement.
iPad Air 4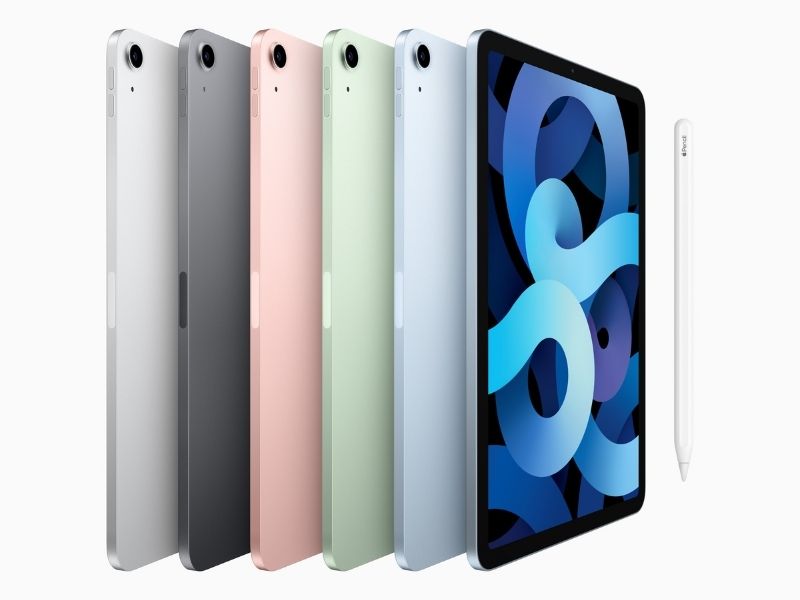 Despite being the oldest model in the current lineup, the 4th-gen iPad Air is probably still the best iPad choice for most users. It has almost everything you need for a great tablet experience—a sizable screen for content consumption, lightweight design, powerful internals that can handle almost everything you throw at it, and compatibility across all the latest made-for-iPad accessories. 
Get the iPad Air (4th Gen) if you:
want the safest purchase.

are seeking a right-balanced iPad for every occasion.
iPad mini 6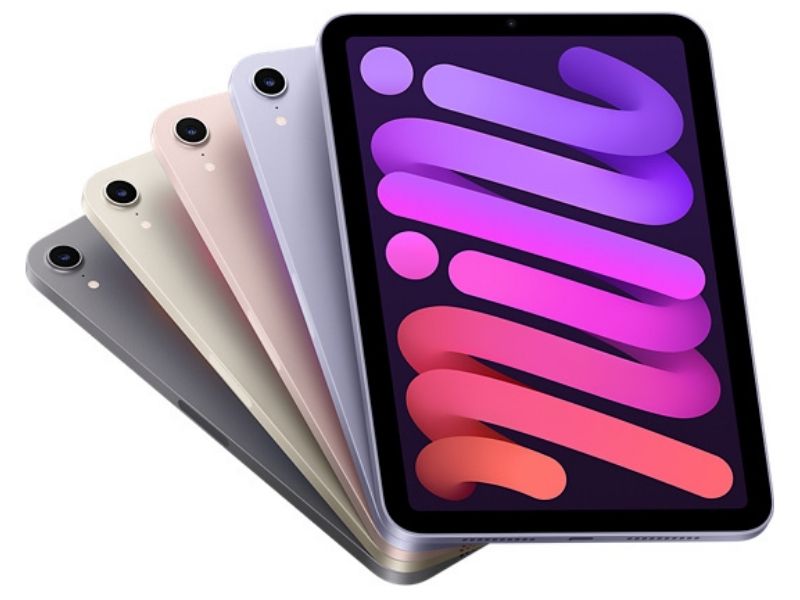 The iPad mini has always been a favourite for many consumers who come to love its sheer portability and user-friendliness. It is almost the perfect iPad for avid readers and mobile gamers who prefer to play in handheld mode. And now, with the newly updated design and internals of the iPad mini 6, there is nothing more a consumer could have asked for.
Get the iPad mini 6 if you:
move around frequently, and plan to bring your iPad with you wherever you go.

love playing mobile games on the go.
iPad (9th Gen)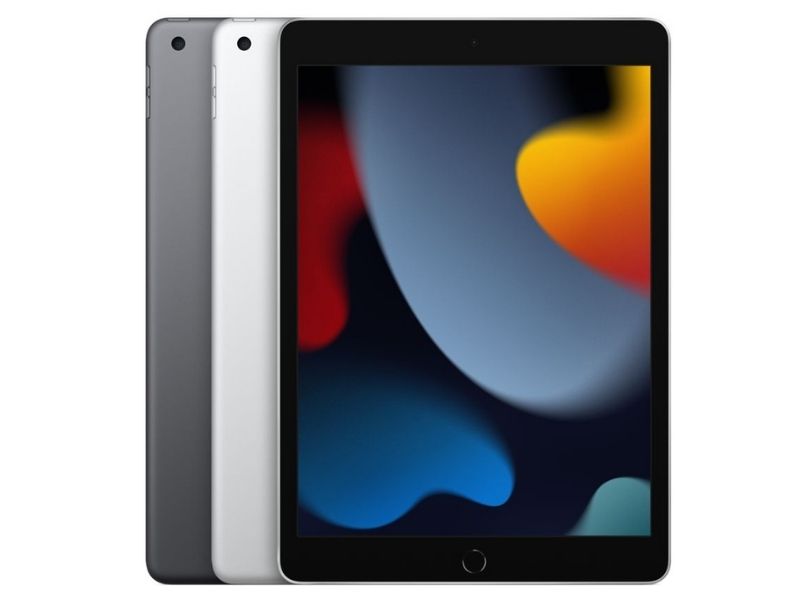 Want a new iPad but have less than RM2,000 to spend? Fret not, as you can still afford to get the new 9th-generation iPad, with the base model retailing for under RM1,500.  
It may not feature the latest and flashiest hardware, but no other iPads deliver greater value for money. As far as the core iPad experience goes, you aren't missing much with this model as it can perform all iPad things without missing a beat. It is also a great tablet option for students and young children undergoing home-based online learning.
Get the iPad (9th Gen) if you:
are looking for the cheapest available iPad.

need a basic tablet for general entertainment/work purposes.

have school-going kids/siblings/relatives who would benefit from having a tablet.
iPads Aren't Cheap, So Get The One That Meets All Your Needs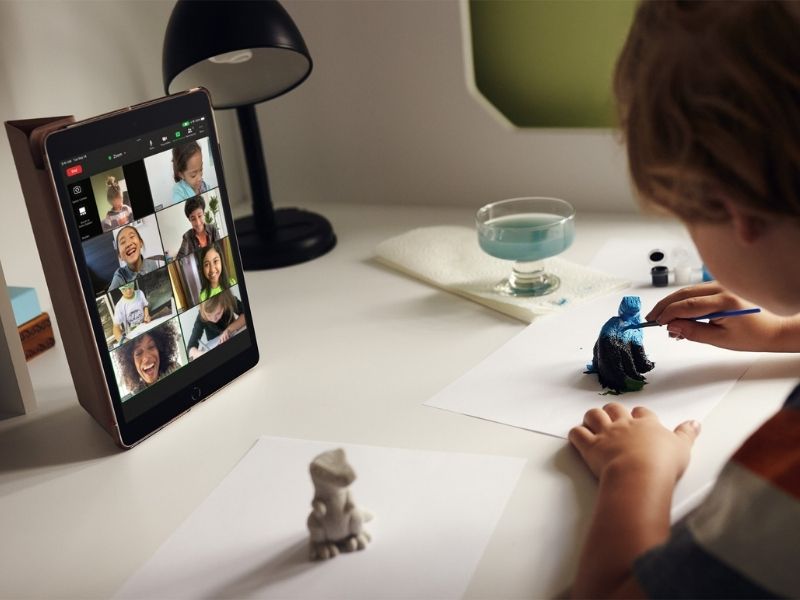 All iPads do the same thing and offer pretty much the same experience. But getting the right iPad that fits  your lifestyle and your budget makes the whole tablet experience even better (and putting your money where its worth!) You can shop all iPad models, including the recently-released iPad mini 6 and iPad 9th Gen, from Apple Authorised Resellers on Shopee Malaysia.
iPads aside, we have also compiled similar buying guides for the latest iPhones, Macs, and AirPods. You can check them out by clicking on the respective links.
Check out Tech Thursday for 1-day only lowest price, unbeatable deals, and extra 20% Coins Cashback every Thursday!