Fun fact: If Apple's AirPods is a company on its own, it will be valued at about USD175 Billion, which roughly puts it as the 32nd largest company in the whole of the United States. It is worth even more than a giant company like Sony with a current net worth of around USD150 Billion. The kicker? The report estimating AirPods' net worth came out back in 2019. Now that it got your attention, let's dive straight into what you are here for after the launch of the brand new Apple AirPods 3.
Apple AirPods 2021 Lineup: AirPods 2nd Generation,

AirPods 3rd Generation

, AirPods Pro, And AirPods Max

The AirPods need no introduction. The once widely-ridiculed and meme-able product has, over the years, become the most popular wireless earbuds on earth. What was once jokingly likened to things ranging from electric toothbrush to dental floss is now a desirable (and even fashionable) item for many.
Apple rode on its unrelenting popularity and has released a total of five iterations to date, four of which it is actively selling now. Picking up an AirPods is now not just a matter of going to the store (both online and offline) and simply grabbing one. They have different form factors, features, and prices to consider. We are here to help make your buying decision easier!
But before that, here are the specs comparison between all four AirPods models for you to pore over.
AirPods 2
AirPods 3
AirPods Pro
AirPods Max

H1 chip

No ANC

ANC with Transparency Mode

No spatial audio

Spatial audio with dynamic head tracking

No adaptive EQ

Adaptive EQ

No sweat and water resistant

IPX4 sweat and water resistant

No sweat and water resistant

Up to 5 hours listening time (more than 24 hours with charging case)

Up to 6 hours listening time (up to 30 hours with charging case)

Up to 4.5 hours of listening time (more than 24 hours with charging case)

Up to 20 hours of listening time

Lightning charging

MagSafe, wireless, and lightning charging

Lightning charging
Which AirPods Should You Go For?
AirPods 2nd Generation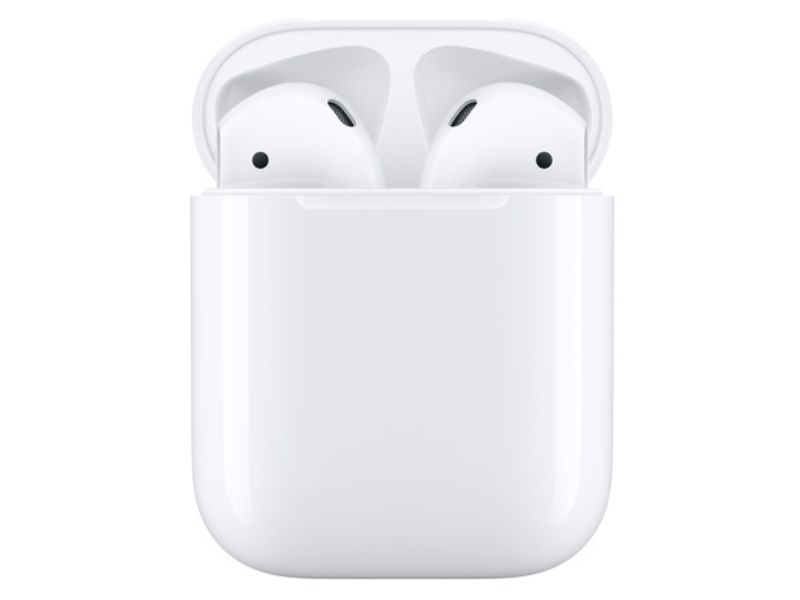 The OG AirPods heralds a new era for wireless earbuds. However, being a 1st gen product, it lacks several features that made it outdated going by today's standard.
Apple brought in a few of those features in its 2nd gen AirPods. Amongst them, a newer H1 chip for significantly faster and better performance as well as longer talk time. Design-wise, it keeps the same looks like the original, with the elongated white stem and all.
Get the Apple AirPods 2 if you:
just need the cheapest available AirPods right now.

like the looks of the long white stem.
AirPods 3rd Generation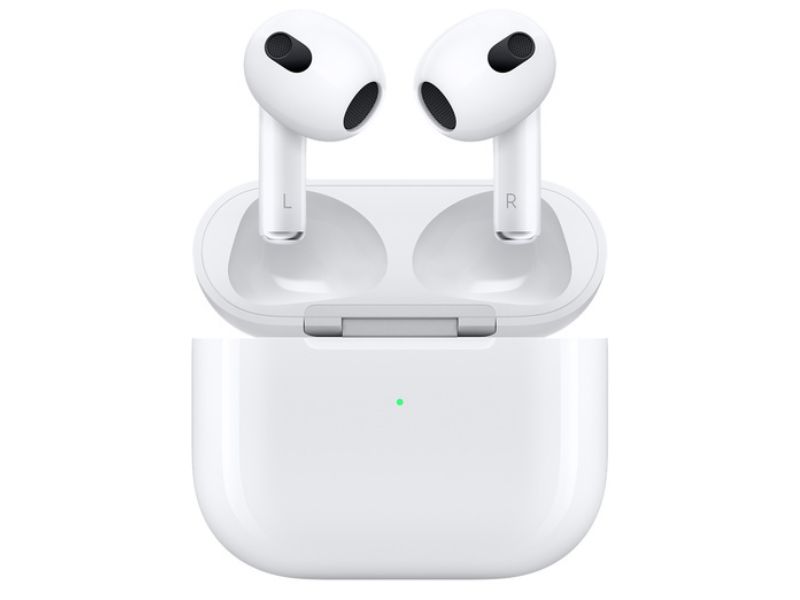 It has been a long time coming, but Apple finally debuted the third iteration of their standard AirPods in October 2021, more than two years after the AirPods 2's release.
In a nutshell, the Apple AirPods 3 is everything the AirPods Pro is—minus the silicone ear tips and active noise-cancelling feature (ANC). Otherwise, it has all that good stuff with Apple's latest audio technologies. You get spatial audio with dynamic head tracking and three-dimensional sounds that mimic the listening experience of being in a concert hall or theatre. 
Besides that, Adaptive EQ automatically adjusts and tunes the music to your ears to bring out the best sounds in every track. Meanwhile, the Enhanced Find My feature on the AirPods 3 lets you easily track down your earbuds in case you misplaced it, which is similar to how the AirTag works.
Oh, and if you have the Apple MagSafe charger, you can charge the AirPods 3 with it too.
Get the Apple AirPods 3 if you:
wants all the latest AirPods features but can do without ANC.

dislike/aren't comfortable wearing earbuds with silicone tips.
AirPods Pro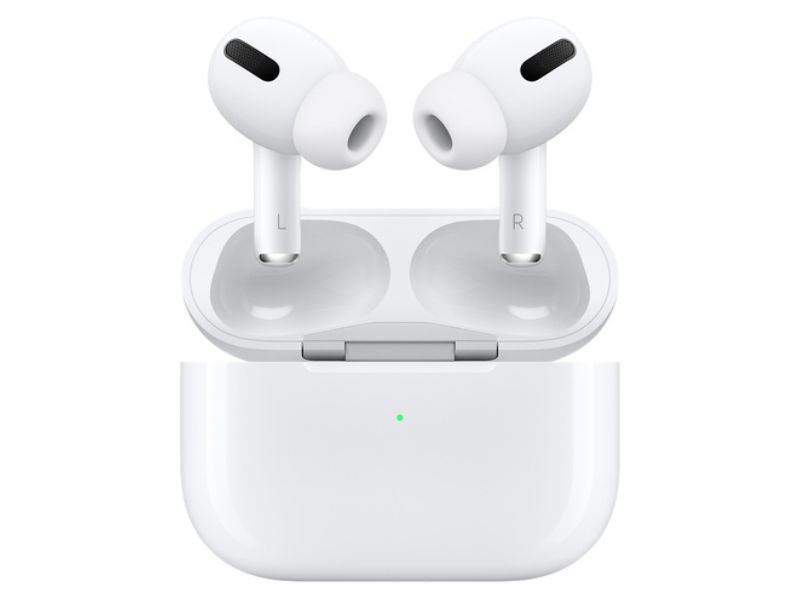 The AirPods Pro's biggest selling point is its ANC feature. Two years since its debut, there are still few wireless earbuds that can rival it in terms of noise-cancelling performance.
On the opposite end of ANC, the AirPods Pro's Transparency Mode—which lets users hear their surroundings loud and clear even when the earbuds are in their ears—is still pretty much without an equal. You'll be hard-pressed to find any other wireless earbuds that give the best of those two worlds.
Now, silicone tips are not for everyone, but they do provide a better fit for some ears. Hence, if the standard AirPods models with their one-size-fits-all hard plastic tips do not play nice with your ears, you might be left with no choice but to go the AirPods Pro route.
Get the Apple AirPods Pro if you:
absolutely must have ANC in your life.

want better audio quality than the

AirPods 3

and AirPods 2.

have trouble getting the standard AirPods to fit securely in your ears.
AirPods Max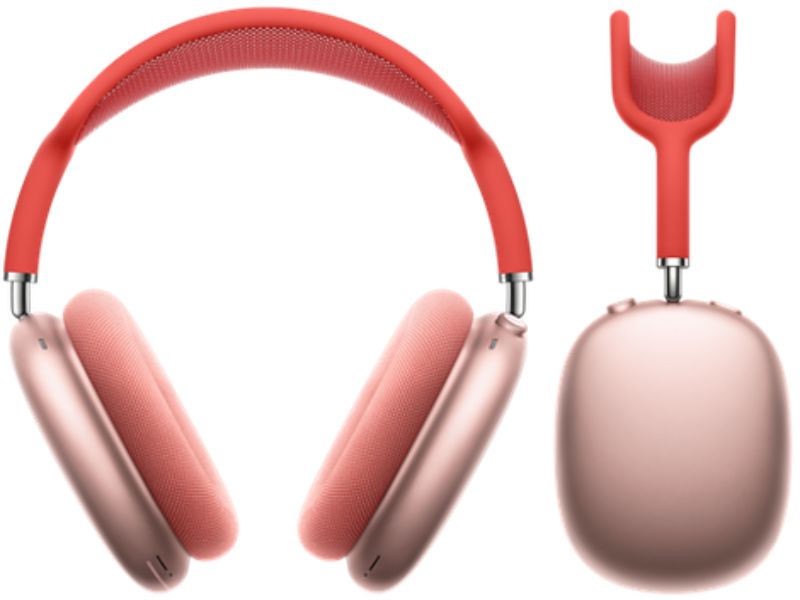 This, of course, is a different kind of AirPods. Deciding between the AirPods Max and the others shouldn't be hard. You'd obviously want all the benefits only a pair of over-ear headphones can offer.
But still, here's what you should know. The AirPods Max offers the best sound quality out of all AirPods models with high-fidelity audio. It has all the best AirPods features—barring sweat-and-water resistance and wireless charging. Besides, you get to choose among a few colour options too!
Get the Apple AirPods Max if you:
want the best-sounding AirPods, period.

are more comfortable with something resting over your ears rather than poking inside.

despise charging every so often.

have over RM2,000 to drop on a whim.
All AirPods Models Pricing And Availability In Malaysia
More choices are surely a good thing for consumers. With four AirPods models currently on sale, there is one for every user with different needs and budget levels. Here are their local prices:
Apple AirPods 2 – RM589
Apple AirPods 3 – RM829
Apple AirPods Pro – RM1,099
Apple AirPods Max – RM2,399
You can purchase them online from Apple Authorised Retailers on Shopee Malaysia. The AirPods 3 is scheduled to release in the coming weeks, so stay tuned!
If you find this helpful, you might also want to have a look at our iPhone 13 Series buying guide and Apple Watch buying guide. 
Check out Tech Thursday for 1-day only lowest price, unbeatable deals, and extra 20% Coins Cashback every Thursday!