The Apple Watch continues to be the most popular smartwatch in the market. Every year, people anticipate and look forward to the announcement of a new iteration alongside new iPhone and iPad models. This year, we get the Apple Watch Series 7, which once again changes the lineup in the Apple wearable family. Consumers will have decisions to ponder and make if they're getting a new Apple Watch this year. Should you go for the latest and shiniest model? Or should you spend on the older ones for some savings? Hopefully, this guide will help you find the best Apple Watch!
Apple Watch Specs

Comparison

: Series 7

, Watch SE, And Series 3
The introduction of the Apple Watch Series 7 brings the Apple wearable family to three models that the Cupertino company officially sells at this moment. It replaces the Series 6, which was introduced alongside the more budget-friendly Apple Watch SE in 2020. And despite having been released way back in 2017, the Series 3 continues to have a place in the lineup.
Here's how each Apple Watch model compares in terms of specs.
Apple Watch Series 7

Apple Watch SE

Apple Watch Series 3

41mm display – (352 x 430 pixels)

45mm display – (396 x 484 pixels) 

Always-On Retina LTPO OLED display

40mm display (324 x 394 pixels)

44mm display (368 x 448 pixels)

Retina LTPO OLED display

38mm display (272 x 340 pixels)

42mm display (312 x 390 pixels)

Retina OLED display with Force Touch

S7 SiP chipset with 64-bit dual-core processor

W3 Apple wireless chip

U1 chip (ultra wideband)

S5 SiP with 64-bit dual-core processor

W3 Apple wireless chip

S3 SiP with dual-core processor

W2 Apple wireless chip

32GB built-in storage

16GB built-in storage

50m water resistant (swimproof)

Bluetooth 5.0

Bluetooth 4.2

Aluminum – Midnight, Starlight, Green, Blue, (PRODUCT)RED

Stainless Steel – Silver, Graphite, Gold

Aluminum – Silver, Space Gray, Gold

Aluminum – Silver, Space Gray, Gold
Which

Apple Watch Is Best

For You? 
Apple Watch Series 7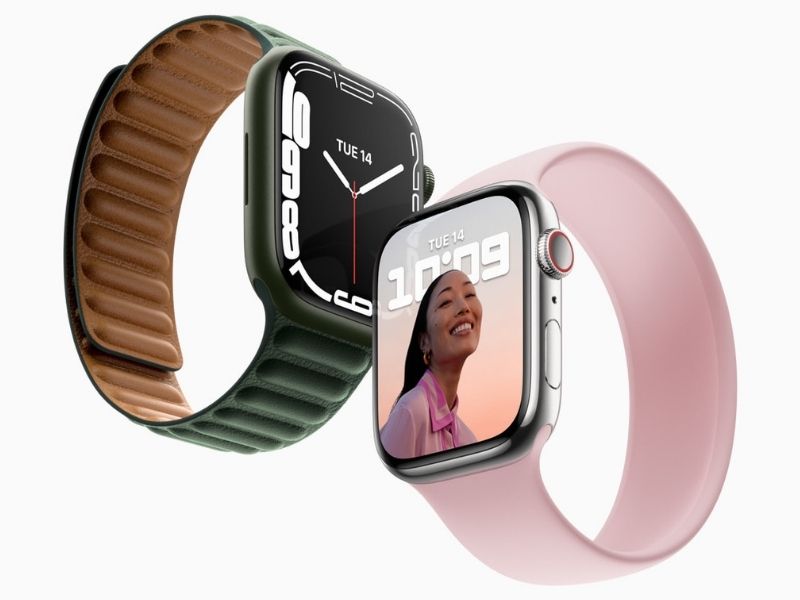 Months before this year's edition of the annual Apple September keynote, the rumour mills have been going into overdrive depicting a completely redesigned Apple Watch featuring flatter edges in tune with the latest iPhone and iPad design language. Yes, Series 7 does come with a changeup in form, but no, it isn't as radical as all the speculations would lead us to believe.
The Series 7's display got bigger—the biggest, in fact, of any Apple Watch ever released—but the overall rounded-edge shape is still a very familiar one since the Series 4 days. The 20% larger display with 40% smaller bezels (over the Series 6) makes viewing content and tapping on tiny little buttons a tad easier. And it comes with a couple of new watch faces, too.
It is also the most durable Apple Watch yet, with Apple touting it as being crack-resistant alongside IP6X dust resistance and WR50 water resistance. Apart from that, the Series 7 sports 33% faster charging and a new green-tinted watch case. And that pretty much sums up everything new in this edition.
The Apple Watch Series 7 is best for you if you:
Want the largest watch display available.

Do a lot of physical

outdoor

activities.
Apple Watch SE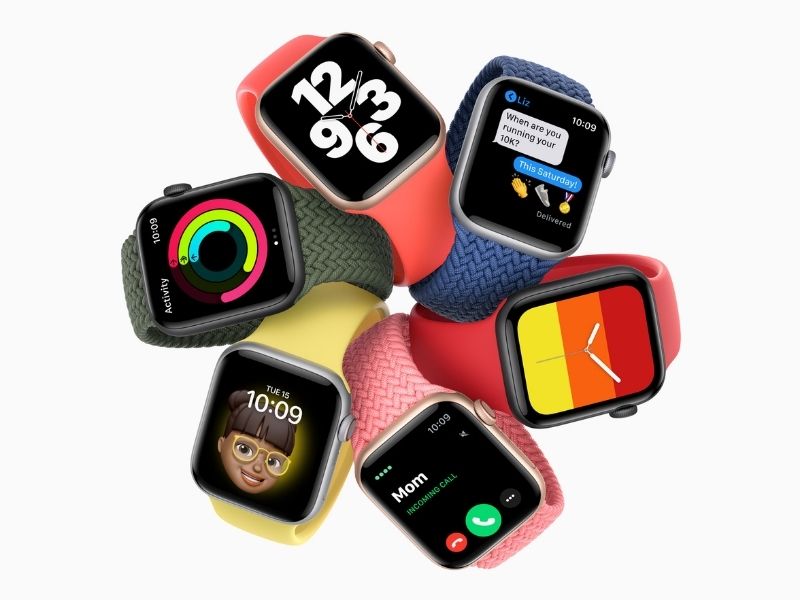 Apple released the Watch SE as an alternative option to the Series 6 for those with lighter pockets. So, what's missing in this model and will it cripple the user experience too much?
Not quite. The Watch SE is still a very capable smartwatch that offers a satisfying Apple Watch experience (for the most part) for most consumers. It does not feature blood oxygen level tracking, nor does it have an always-on display that is available on the Series 5 and all later models.
Still, most of what people love about the Apple Watch can be found on the Watch SE. The three-rings activity tracker alongside plenty of workout modes; the many different watch faces and their accompanying complications; the body-and-mind wellbeing features—it is all still there.
The Apple Watch SE is best for you if you:
Want the best value for your money.

Don't think blood oxygen level monitoring and always-on display are must-have features.
Apple Watch Series 3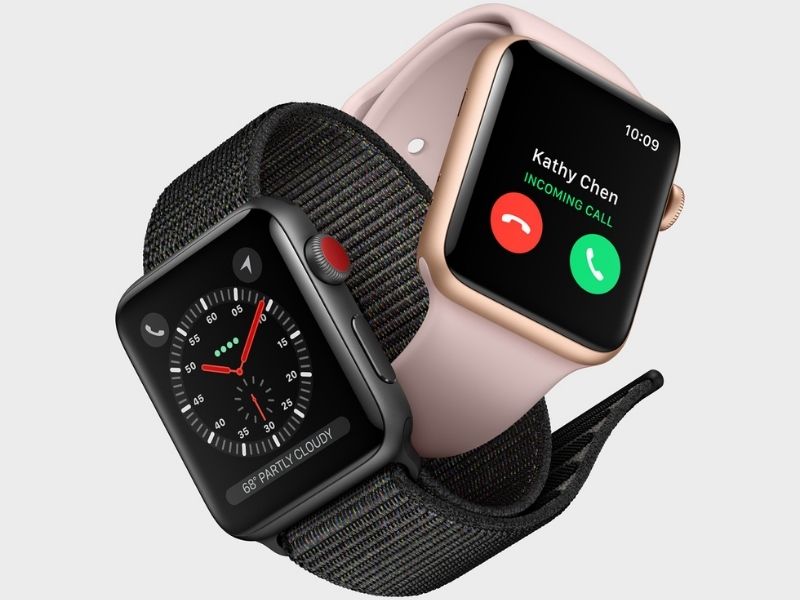 While the Series 4 and Series 5 have gotten culled from the lineup with each successive new release, Apple has kept the Series 3 alive for at least another year till 2022. However, it is considerably outdated when compared to the subsequent models.
Besides still sporting the more-squarish design of the OG Apple Watch, the Series 3 lacks some of the newer features. For example, it's missing support for taking ECG (electrocardiogram) readings, noise-level measuring, and Walkie-Talkie. Speed and performance might also take a hit due to its ageing hardware. On the bright side, it is still compatible with the latest WatchOS 8.

Hence, who is the Series 3 really for?
The Apple Watch Series 3 is best for you if you:
Want to spend the least amount of money on an Apple Watch.

Only need the basic functionalities like notification pinging and three activity rings.

Can accept that Apple may drop software update support from WatchOS 9 onwards.
Bonus – Apple Watch Series 6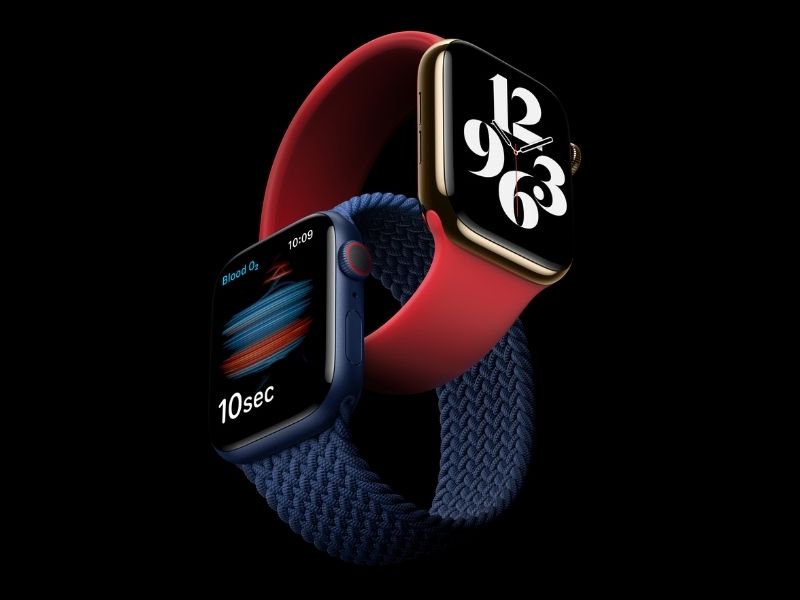 Despite being dropped from the official lineup, the Apple Watch Series 6 is still widely available in the market via third-party resellers. The Series 7 may be the best Apple Watch released yet, but for those who don't crave the latest and greatest, the Series 6 is still a very good buy with few compromises.
The Series 6 is a comparatively smaller upgrade over its predecessor, the Series 5. The headline feature is blood oxygen level monitoring, the latest addition to the burgeoning health-focused features on Apple's wearable device.
In terms of shape and size, the Series 6 maintains parity with the previous design overhaul that first debuted in the Series 4. It wasn't the most exciting of Apple's yearly watch upgrades, but it did bring a more colourful touch to the lineup with the introduction of blue and (Product)RED options.
The Apple Watch Series 6 is best for you if you:
Can do without the slightly bigger display but still want all the best Apple Watch features.

Want to save a little bit of money.
How Much Do These Apple Watch Models Cost In Malaysia?
Apple Watch Series 7 (Aluminum Case)
41mm –

RM1,749

41mm (Cellular) –

RM2,199

45mm –

RM1,899

45mm (Cellular) –

RM2,349
Apple Watch Series 7 (Stainless Steel Case)
41mm (Cellular) –

RM2,999

45mm (Cellular) –

RM3,249
Apple Watch Series 6
40mm –

RM1,999

40mm (Cellular) –

RM2,449

44mm –

RM2,149

44mm (Cellular) –

RM2,599
Apple Watch SE
40mm –

RM1,199

40mm (Cellular) –

RM1,449

44mm –

RM1,349

44mm (Cellular) –

RM1,599
Apple Watch Series 3
38mm –

RM849

42mm –

RM999
The Apple Watch in varying models are available to purchase from Apple authorised resellers on Shopee Malaysia.
Related: Apple iPhone 13 Series Buying Guide: Which Model Is For You?
Check out Tech Thursday for 1-day only lowest price, unbeatable deals, and extra 20% Coins Cashback every Thursday!