Knitwear is a Fall/Winter trend that may seem impractical to wear in tropical countries like Malaysia where it's summer all year long. However, when temperatures start to dip (hello, rainy and monsoon seasons), it's the perfect excuse to bring out our jackets and slightly thicker clothing while we can. In fact, even on sunny days, there are smart styling methods to pull off these seemingly-hot fabrics (kind of). Need proof? Check out the chic looks below on how to style knitwear in warmer countries like Malaysia.  
How To Style

Lightweight

Knitwear

Outfits In Malaysia
Cropped Cardigan Knitwear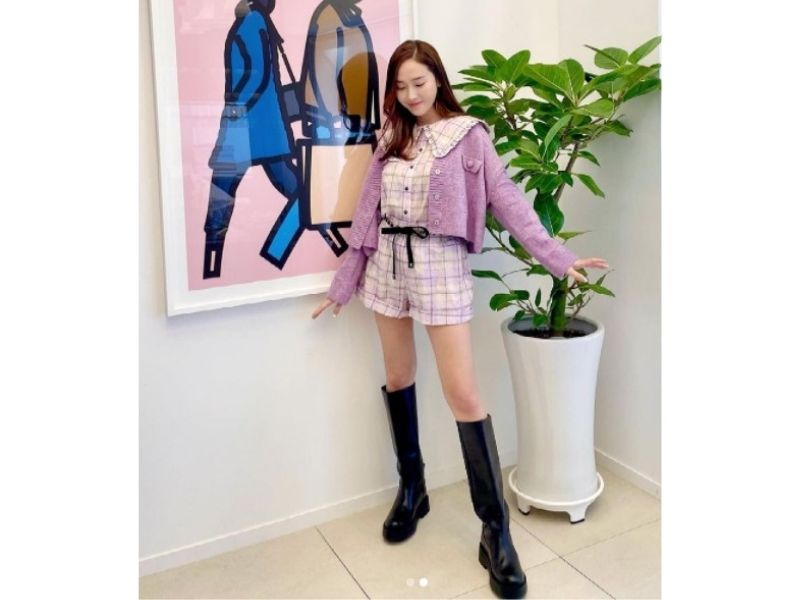 Cropped cardigans are typically a lot less heavy than most knitted types of sweaters. That's why they're one of the best outerwear for Malaysian weather. After all, the less material there is to wrap around your body, the better! There are tons of different ways on how to style your cropped cardigan knitwear. But if you want an outfit that's a bit more breathable yet still ultra-cute, take cues from Jessica Jung's shorts set. 
Shop this style:
Sweater Vest Knitwear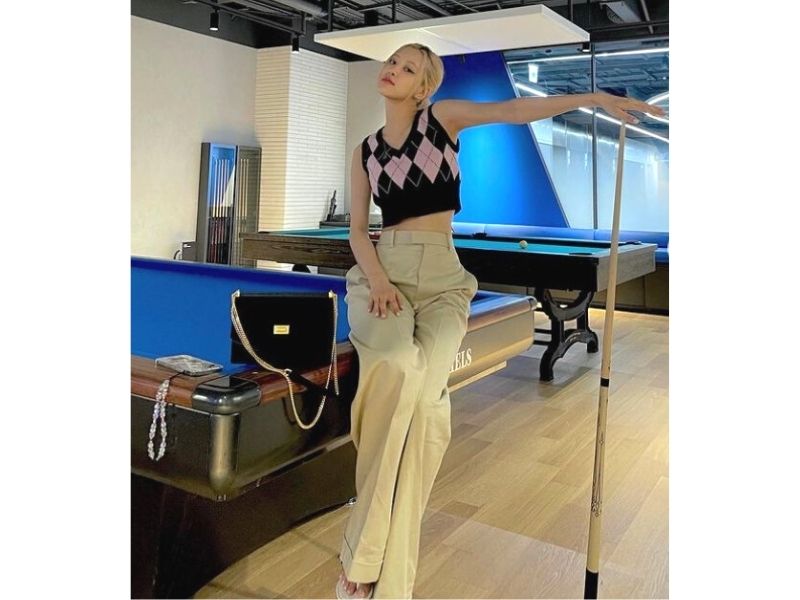 We're sure this knitwear style needs no introduction. From cropped to baggy and plain to printed, it's pretty clear that sweater vests are reigning supreme in 2021. Even though it's common to pair your sweater vests with a T-shirt or a button-up, you can ditch the extra layer and wear this knitwear as a top instead. 
Shop this style:
Ribbed Tank Top/Bustier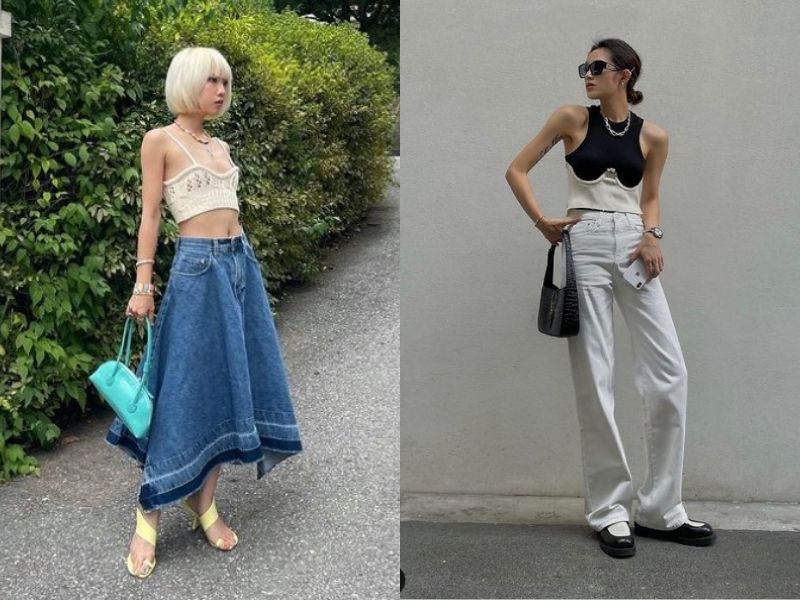 A knitwear style that you can definitely wear in our humid climate? Ribbed tank tops or bustiers. They're sleeveless and lightweight, allowing for better air ventilation without compromising on the knitted effect. Hence, if you're wondering how to style this knitwear staple in summer, just replace your go-to camisole with this elevated and sophisticated piece! 
Shop Nara's style:
Shop Michella's style:
Knitted Midi Skirt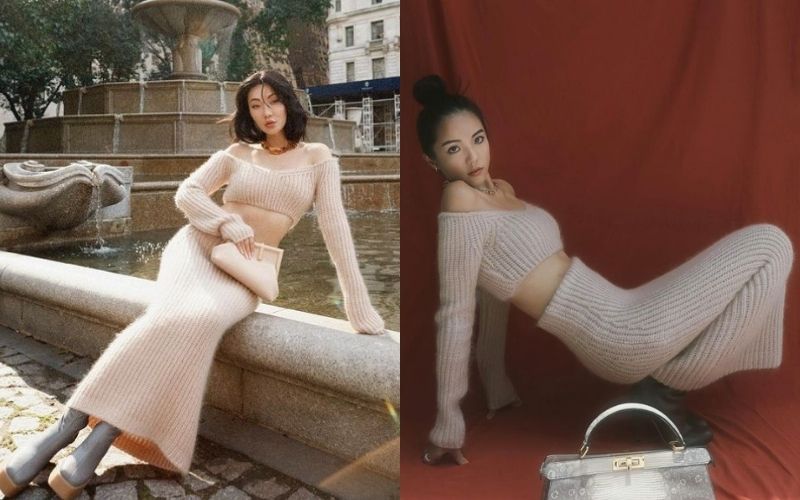 Fendi is killing it at the knitwear game, especially with this midi skirt set that we're constantly seeing all over our Instagram feed. Although the material isn't exactly hot-weather-friendly, it doesn't mean you can't still rock this Fendi-inspired outfit. As long as you pick pieces made with thinner fabrics, you won't be melting into a puddle with the sweltering Malaysian heat. 
Shop this style:
Knitted Polo Shirt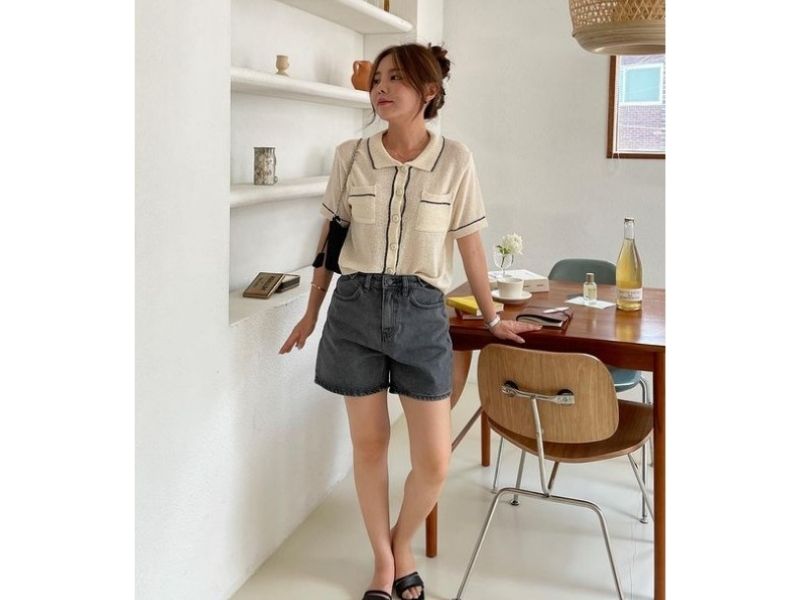 With the revival of pleated skirts and tennis-inspired fashion, it's not surprising that polo shirts are also making a major comeback. The current favourite? Knitted polos! Learn how to style this knitwear trend from Jung Jiwoo. Here, she's given her knitted polo outfit a unique, summer twist with denim shorts and sandals. 
Shop this style:
Knitted Dress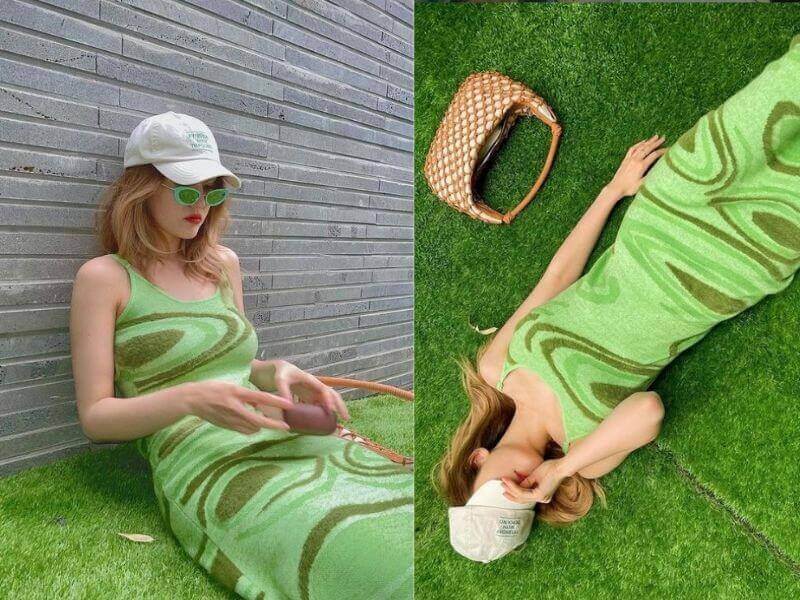 Here's the easiest way on how to style knitwear in Malaysia: just wear knitted dresses. They're super comfy and perfect for those grocery runs when you feel like dressing up but need a quick and simple outfit. You can wear one on its own, but as seen on Jeon So-mi's look, a couple of choice accessories can make all the difference to your outfit. Neutral knitted dresses are must-have classics, but feel free to add a pop of fun to your wardrobe with other colourful options.
Shop this style:
Knitted Pants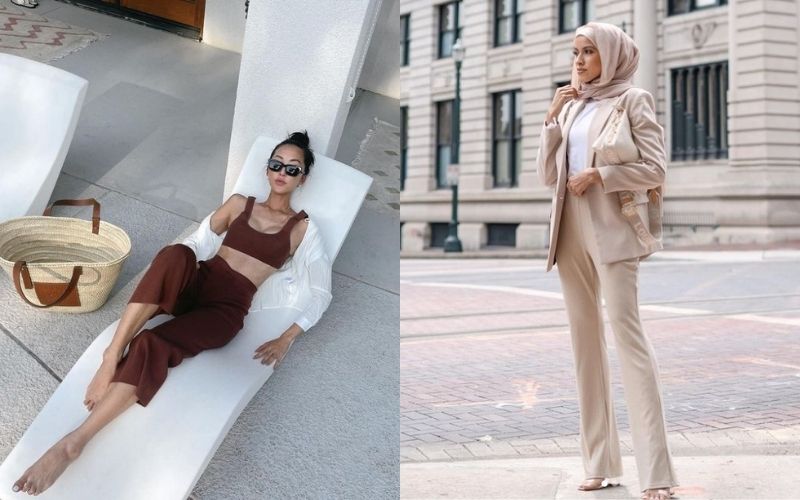 We think it's safe to say that loungewear is practically the fashion uniform that everyone has been living in for the past two years. And besides sweatshirts and sweatpants, knitted pants are another comfy go-to choice. Think of them as an elegant hybrid combining wide-leg pants and sweatpants. It's got all the elegance of formal dress pants while also having the relaxed comfort of your favourite set of sweatpants. 
Shop Chriselle's style:
Shop Jaserah's style:
Related: Fashion Influencers Are Obsessed With Sweatshirts, Here Are 10 Ways To Style Them
Know

How To Style Knitwear

In Light Layers To Stay Comfy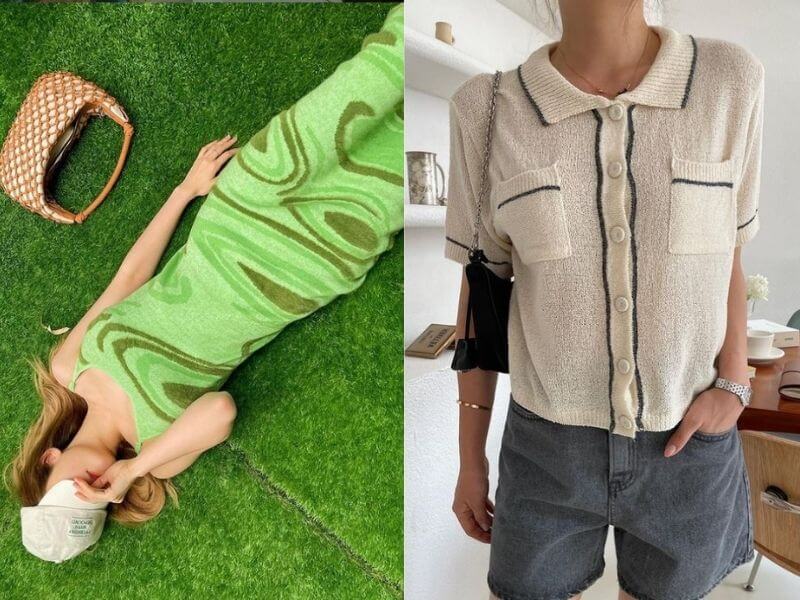 From knitted sweaters and dresses to individual separates, we hope this guide convinces you to experiment with different ways on how to style knitwear. Prefer even bolder and wilder trends? Then go down the early 2000s route with these Y2K fashion staples instead. And if that isn't bold enough for you, go ahead and push your hairstyle boundaries with these mullet haircuts for women.