It is a big deal whenever Apple debuts a shiny new product. It is even more so if the said product brings with it a brand new category. We have seen the likes of the Apple Watch and AirPods quickly taking the world by storm in the last couple of years. This year, the Apple AirTag takes centre stage. Now, we know it is designed to help users track the whereabouts of their belongings, but there is more to the tiny little puck that people considering buying one (or four) should know before putting down their money.
Setting Up The

Apple AirTag

Is Easy-Peasy, Even For The Non-Tech Savvy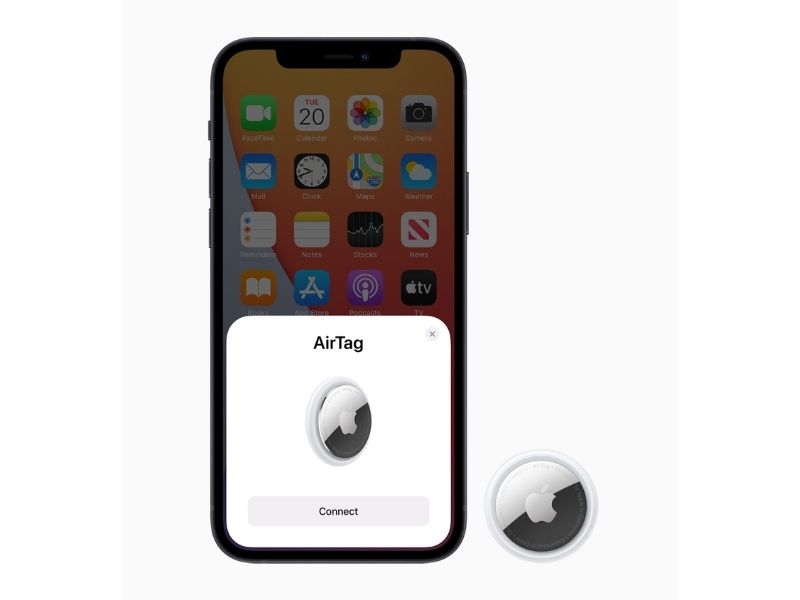 Anyone who has paired the AirPods, AirPods Pro, or AirPods Max with an iPhone will know just how quick and effortless the whole process is. Similarly, setting up an AirTag is as simple as bringing it close to your iPhone and follow it up with a one-tap gesture on the ensuing pop-up menu. 
If you are planning to get one for your parents who frequently misplace stuff, rest assured that they will have no problem setting it up all by themselves.
You Might Need Accessories To Go With It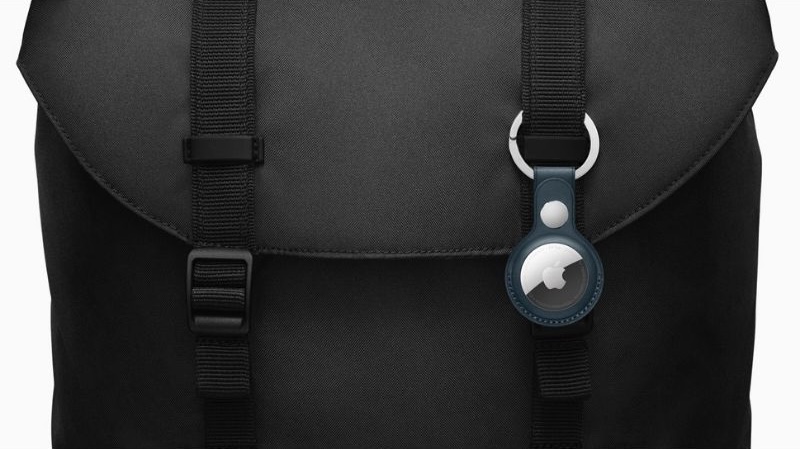 The AirTag is usable as it is out of the box. You can simply slip it into your bag or wallet. But you may also want to attach or tag it to something, like your set of keys. If you find the latter method makes more sense with your use case, you will want to get a key ring, a loop, and the like. 
While Apple will happily sell you their range of AirTag accessories, they are pricey options. Instead, you can opt for third-party accessories that are much more affordable but function just as well.  
The Battery Is Easily Replaceable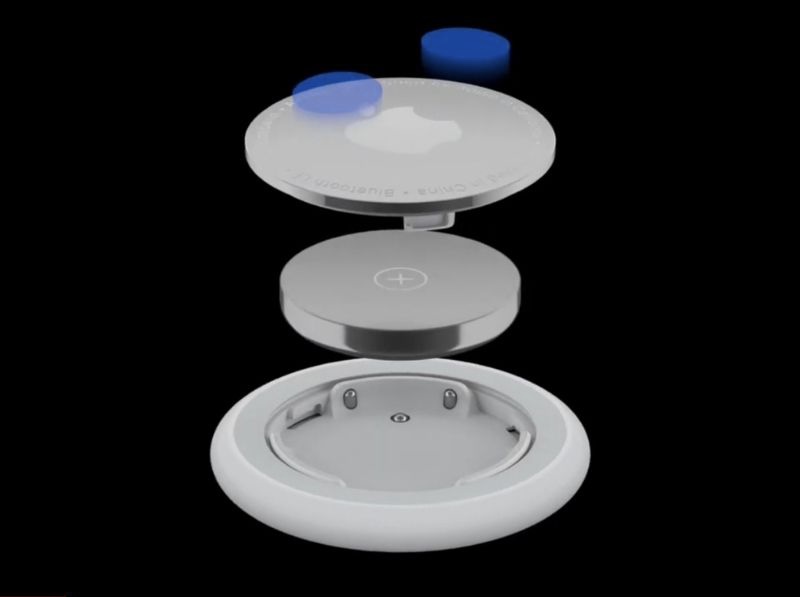 So many of our electronic gadgets are done once their batteries reach the end of their life cycle. Thankfully, Apple has designed the AirTag to last as long as you can find new batteries to replace worn-out ones. No, you cannot charge the AirTag in any way, but you can easily swap the battery on your own in under a minute.
The AirTag uses a standard coin-shaped CR2032 battery commonly found in small electronic devices such as wristwatches, remotes, and calculators. Apple says the AirTag will last for a year before its battery needs changing.
The Apple AirTag

Is Water Resistant
The AirTag has an IP67 rating for splash, water, and dust resistance, which allows it to submerge underwater up to a maximum depth of one metre for up to 30 minutes. Hence, if you intend to attach it to your backpack, handbag, or luggage bag, there is no need to fear the rain.
Precision Finding Is Cool, But It Will Not Work On All iPhone Models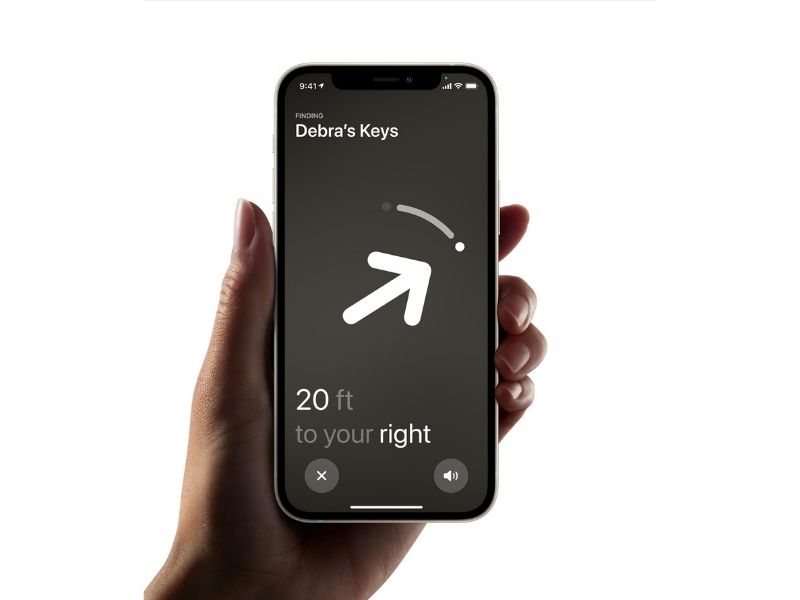 One of the coolest features of the AirTag is Precision Finding, which uses an arrow on the iPhone display to guide users to a nearby AirTag's precise location, treasure-hunt style. That feature alone might persuade you to get one. 
But wait! It will only work with the iPhone 11 and iPhone 12 series for now. So think twice if you are currently using an older model, or you know, use it as an excuse to finally upgrade your phone.
Can I Use The

Apple AirTag

To Track My Dog/Cat?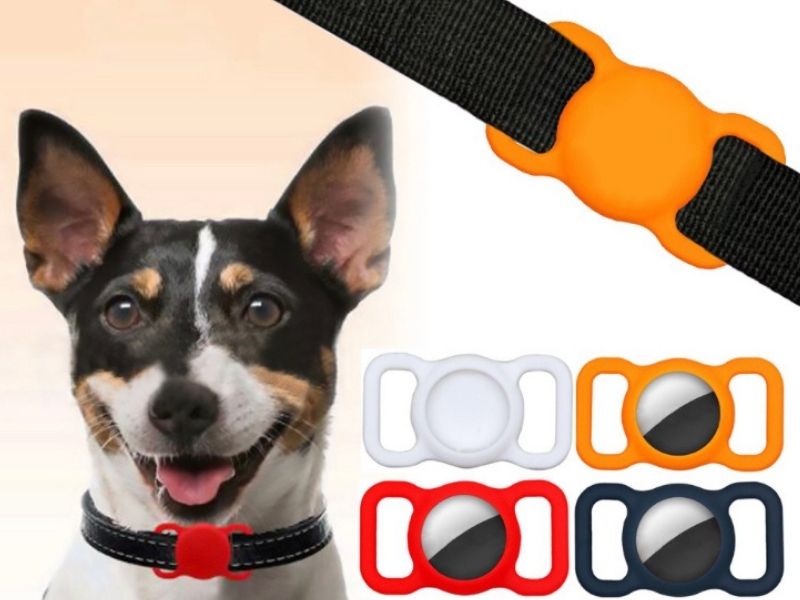 Pet owners, you have certainly thought about this, haven't you? While Apple does not encourage you to use the AirTag on your pet, you technically… can? To no surprise, you can already find plenty of pet collars specifically made to fit in the circular tracker. 
But before you go all-in with this idea, know that it is not a foolproof way to track your furry friend's whereabouts if it goes missing. Apple certainly is not liable for any failure to locate the animal.
It Does Not Work With Android, Except For This One Scenario
We do not doubt that there are Android phone users who are interested in getting an AirTag. If you are one of them and wonder whether they can work together, the answer is no. But that doesn't mean they cannot interact with each other at all. 
The AirTag has NFC built-in, which makes interaction with certain Android phones possible. If you stumble upon an AirTag, you will be able to scan it with your Android phone (provided it has NFC support) to get the owner's contact details and subsequently help return it.
However, that does not mean Android users are out of Bluetooth tracker options either. The recently released Samsung Galaxy SmartTag (and the more premium SmartTag+) are the next best thing.
Device Compatibility
The AirTag not only works well with the iPhone but also the iPad and iPod touch—as long as any of these devices are running on iOS 14.5/iPadOS 14.5 or later.
To reiterate, the Precision Finding feature only works with the current iPhone generation and the one before that.
Apple AirTag

Price And Availability In Malaysia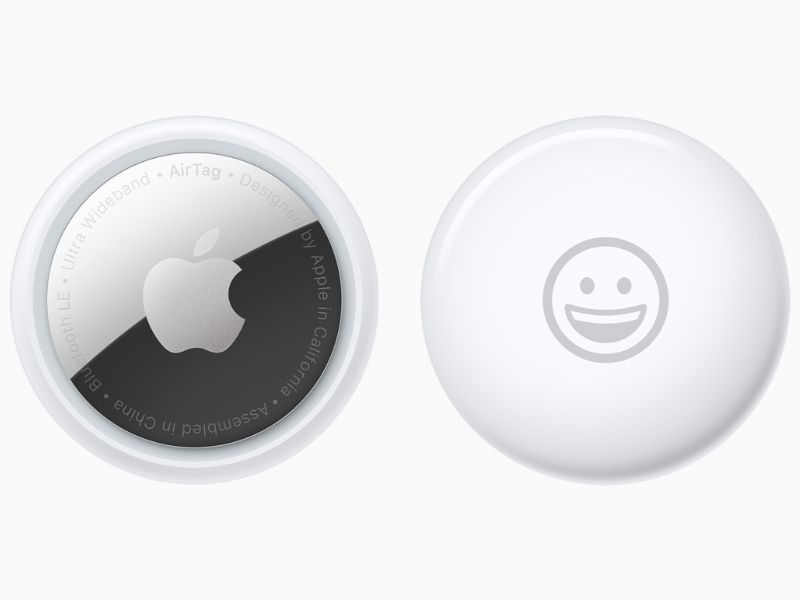 The Apple AirTag retails at RM129. It is also available as a four-in-one bundle pack for RM459 (you get to save RM57 combined). You can purchase it from one of the authorised Apple resellers on Shopee Malaysia and save more with vouchers and Shopee Coins!
Related: 5 Biggest Announcements You Need To Know From The Apple Event 2021
Check out Tech Thursday for 1-day only lowest price, unbeatable deals, and extra 20% Coins Cashback every Thursday!