The first Apple event of 2021 was streamed to a global audience earlier today. It was another showcase of sleek presentations jam-packed with much-anticipated announcements and unveilings. And it certainly did not disappoint from a new hardware perspective. We have new iMacs, new iPads, new Apple TV, and the debut of a brand new Apple product. There is certainly a lot to unpack, so let's jump right into it!
Here's What Went Down During The First

Apple Event Of 2021
The All-New iMac Gets A Complete (And Colourful) Makeover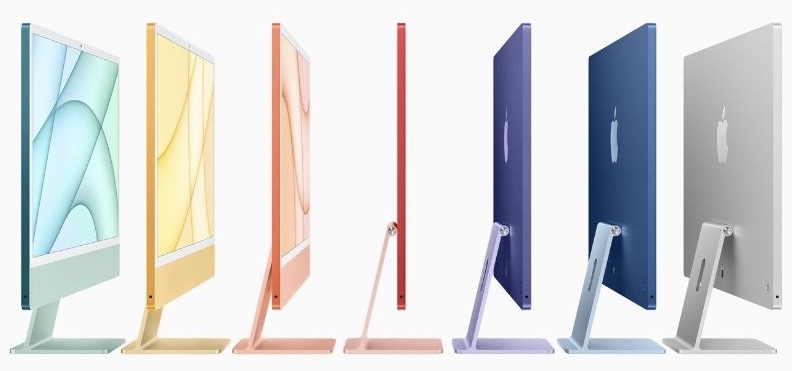 After years of sporting a largely unchanged design, Apple finally gives the iMac the overhaul it deserves, and it's a huge one. The fresh iMac comes in a flatter, more industrial design with a new 24-inch 4.5K Retina display. And it also pops in multiple colourways! 
Goodbye stale silver (though it is still an option) and hello blue, green, pink, yellow, orange, and purple desktops! Oh, and the new Magic Keyboards (now with Touch ID options), Magic Mouse, and Magic TrackPad also come in matching colours.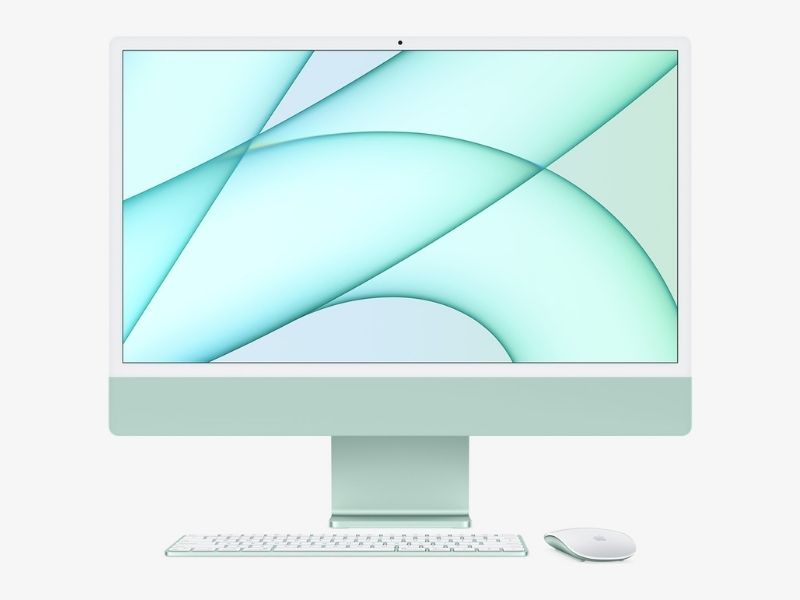 Of course, the makeover extends to the internals as well. The new iMac rocks the M1 chip which guarantees a big performance leap. Apple has also fitted in a better 1080p FaceTime HD camera, studio-quality mics, and a six-speaker sound system with support for Dolby Atmos.
Local pricing for the all-new iMac starts from RM5,599 and goes up to RM7,249 for the highest specs configuration. It will be available starting the second half of May 2021.
New iPad Pro Joins The M1 Club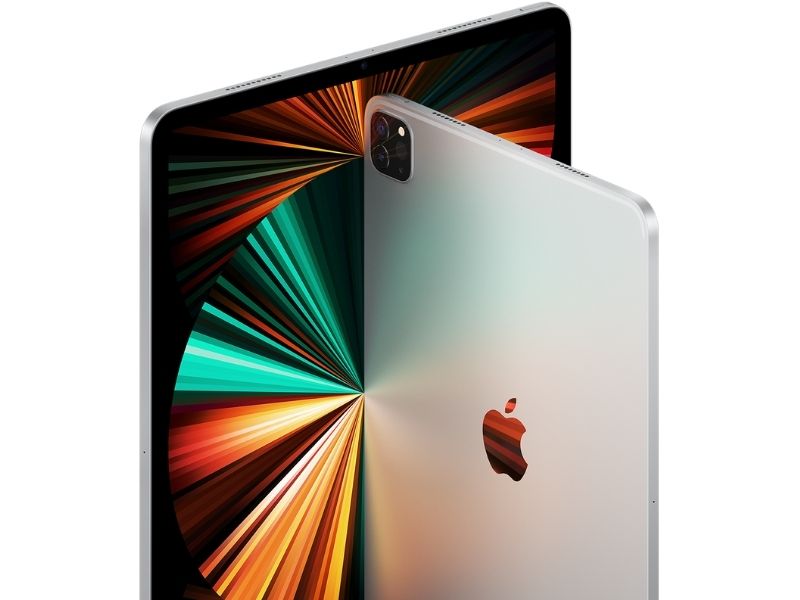 New iPad models are expected to be announced during the first Apple event of 2021, and the rumours are true. Not much has changed on the outside, but the new iPad Pro gets a massive upgrade within. It is now powered by the M1 chip, further propelling the iPad as the most powerful tablet on the planet with nothing else coming close.
It still comes with 11-inch and 12.9-inch displays. The latter gets a new Liquid Retina XDR display with over 10,000 mini-LEDs capable of pushing up to 1,600 nits of peak brightness.
The front camera gets a timely upgrade in the form of a new 12MP ultra-wide camera. Apple also introduces Centre Stage, a nifty new feature that automatically pans and zooms the camera around to keep users centred in the frame. 
Also new is the USB-C port that now supports Thunderbolt for more bandwidth and much faster data transfer. Did we also mention that the new tablets are now 5G-compatible and have up to 2TB storage options as well?
Both new iPad Pro models are scheduled to ship in the second half of May 2021, with the retail price starting from RM3,499 for the 11-inch variant and RM4,799 for the 12-inch variant.
Surprise! There Is A New iPhone Model Too (But It's Not What You Think)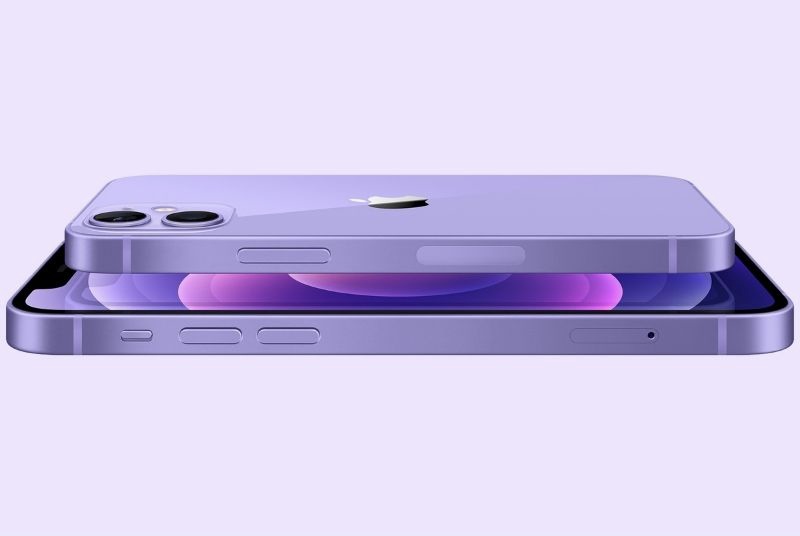 No, it is not the iPhone 13. That won't be coming until later this year. An unexpected announcement in the first Apple event of 2021 that nobody saw coming sees the iPhone 12 and iPhone 12 mini being given a fresh coat of purple paint. Thanos would be proud.
If you have been lamenting the loss of a purple option from the iPhone 11 line-up, now it's all good. All the specs, features, and prices otherwise remain the same. Apple will release the purple iPhone 12 and iPhone 12 mini beginning 30 April 2021.
Apple TV 4K Gets A Performance Boost And A New Remote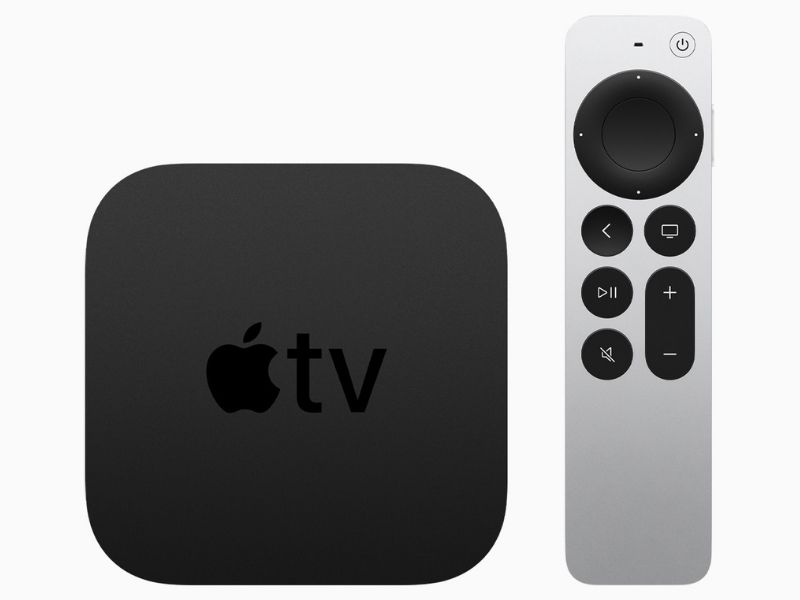 First of all, the updated Apple TV 4K runs on the Apple A12 Bionic, the same chipset found on the iPhone XS, XS Max, and XR. It allows the new television set-top box to stream HDR content at a 120Hz high refresh rate, which is great for fast-moving actions like sports.
Perhaps more crucially, it also comes with a completely redesigned Siri remote with new functionalities and precise controls. This replaces the much-maligned remote from the previous gen Apple TV.
You will be able to get the new Apple TV 4K starting from the second half of May 2021 onwards. The 32GB storage model is priced at RM849, while the 64GB storage model goes for RM949. 
And Finally, Say Hello To The AirTag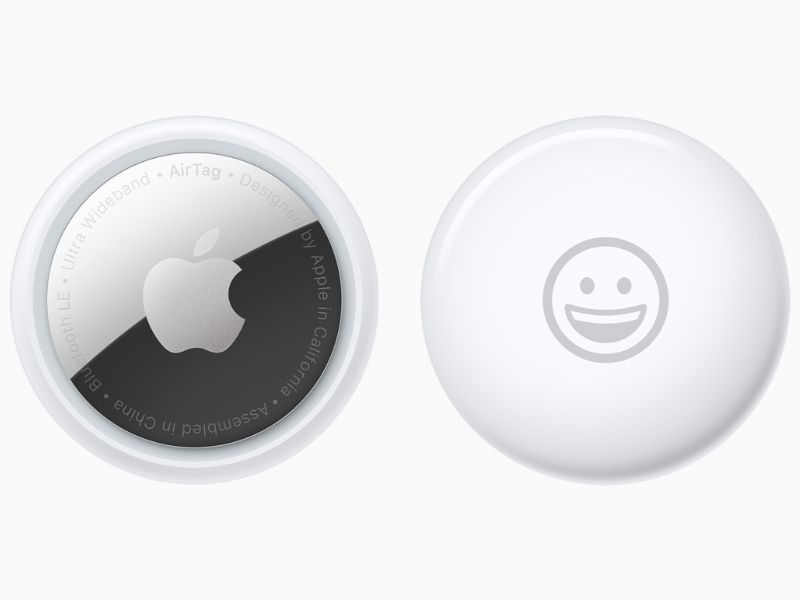 After brewing in the rumour mill for what seems to be an eternity, the Apple AirTag made its long-awaited appearance at last in the first Apple event of 2021. It is a little Bluetooth-enabled tracker that helps locate items in their precise location if you misplace them. It is not unlike the Samsung SmartTag.
Leveraging Apple's Find My network, the AirTag sends out a secure Bluetooth signal that can be detected by nearby devices, which in turn will send the location of the AirTag to iCloud. You will then be able to pinpoint the exact location of the AirTag on a map in the Find My app. Of course, you can also play a sound on the built-in speaker to see if it's somewhere nearby within earshot.
The tiny, circular puck can be easily attached to any item you can think of (suggestion: your pet dog, cat, or that darn remote) or slipped into your wallet or backpack. It has a (replaceable) battery with over a year's lifespan, is IP67 water-resistant, and customisable with any text, number, and emoji. The crying face emoji would be a perfect candidate.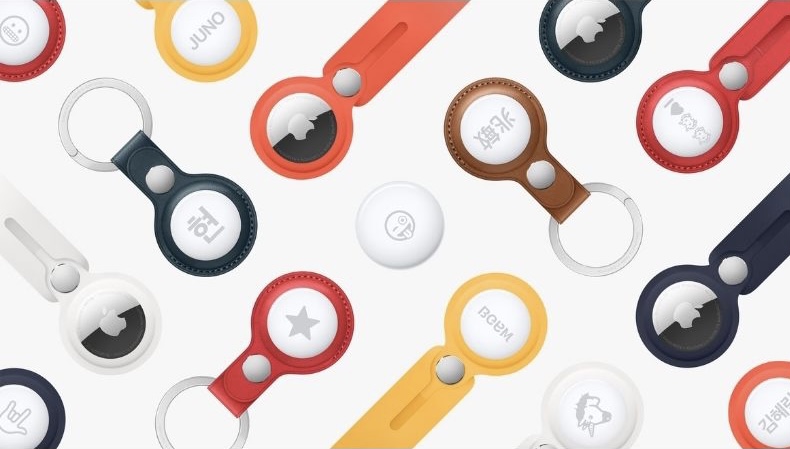 The AirTag will go on sale starting from 30 April 2021 for RM149 a pop. Apple will also happily sell you a bunch of AirTag accessories like keyrings and loops in various colourways.
It's A Wrap For The Colourful

Apple Event In Early 2021

!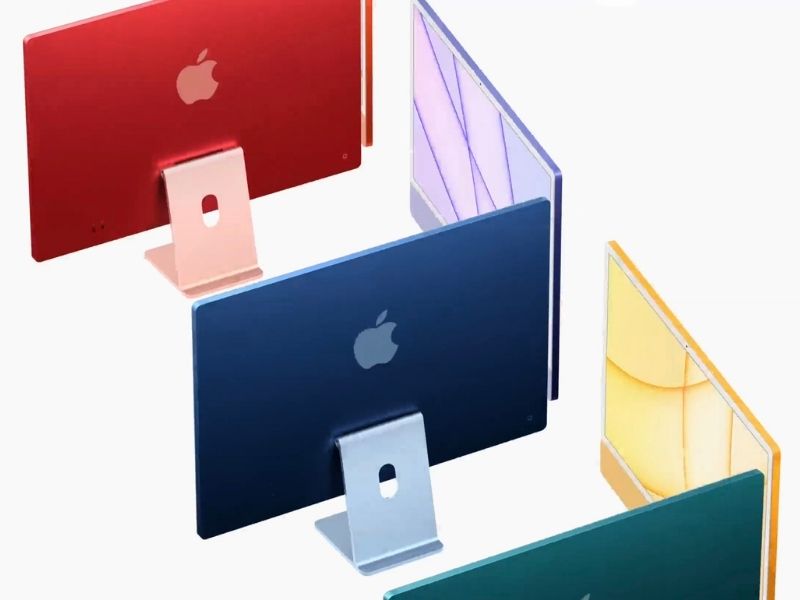 Apple fans and enthusiasts have certainly got their time's worth with the deluge of announcements. With the first Apple event of 2021 now done and dusted, the next thing to do is to wait for the new products to hit store shelves. Do note that all the availability dates and time frame mentioned may vary across markets. You can check the Apple Malaysia site for the latest updates.
Check out Tech Thursday for 1-day only lowest price, unbeatable deals and extra 20% Coins Cashback every Thursday!