5G is undoubtedly one of the biggest tech buzzwords this year. We heard the word get thrown a lot by tech companies, but do you really know what it is? Ask anyone in Malaysia what 5G is and their answers would probably sound something like "faster speed lo". They are not wrong, but 5G is much more than that. 
What Is 5G?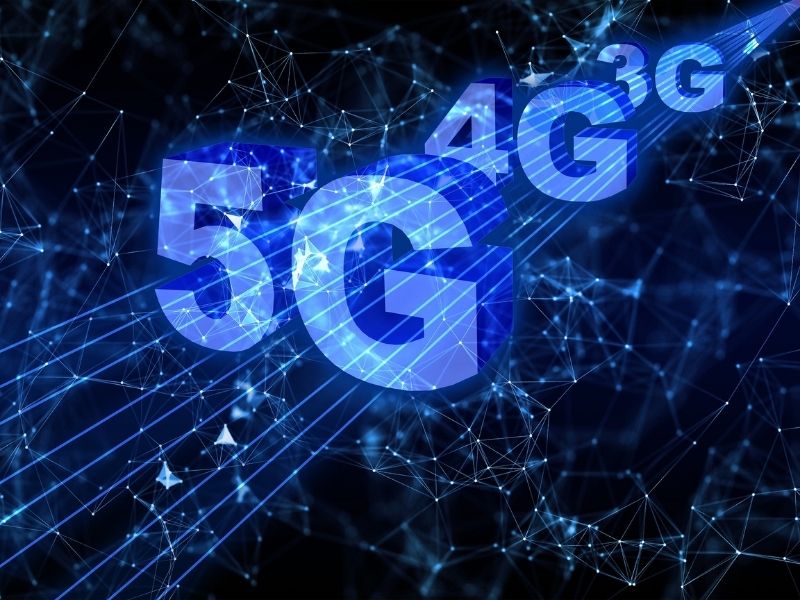 Simply put, 5G stands for fifth-generation mobile network or cellular technology, and the natural follow-up to 4G, which itself comes after the 3G, 2G, and 1G networks. The 5G network is designed to connect virtually everyone and everything together, including devices, machines, and objects.
Perhaps the better way of understanding 5G is to compare it to our current 4G technology. 5G…
Is significantly faster than 4G (up to 10 times higher speeds) 

Has significantly lower latency than 4G, which enables it to deliver more instantaneous real-time access 

Is designed to support a 100 times increase in traffic capacity as well as network efficiency compared to 4G

Presents a unified platform that is more capable than 4G.
In a nutshell, while 4G LTE is primarily designed to deliver much faster mobile broadband services than the 3G preceding it, 5G is a more unified and capable platform that supports new services like Internet-of-Things (IoT), along with elevating mobile broadband experiences to higher levels. 
What Is 5G Capable Of?
5G Speed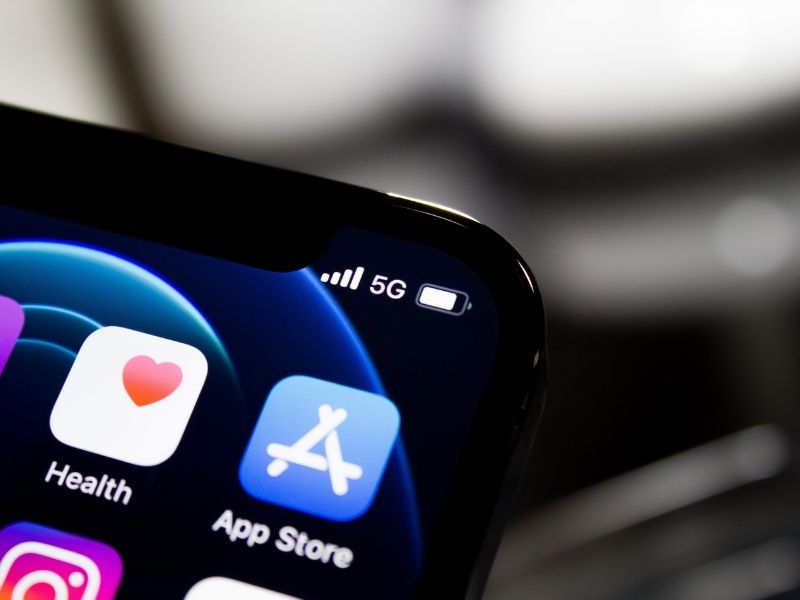 Before we get to talking about 5G In Malaysia, let's explore what 5G means to us. The very first thing that comes to mind is the speed of course. If you think 4G is fast enough, 5G will blow it out of the water. At its fullest potential, 5G is capable of delivering speeds up to 20 Gigabits-per-second (Gbps). Imagine completing a download of a full Netflix series in just seconds! While that kind of speed is only possible at peak data rates, the average 5G data rates hover around 100+ Megabits-per-second (Mbps).
5G In Our Smartphones
This mind-blowing speed coupled with ultra-low latency opens up a whole world of new possibilities. At the basic level, we can all enjoy things like high-quality video chats on our smartphones. 5G could also one day render the pursuit of the ever-expanding storage on our phones irrelevant as we would have super-fast access to the cloud.
5G For Gaming, VR And AR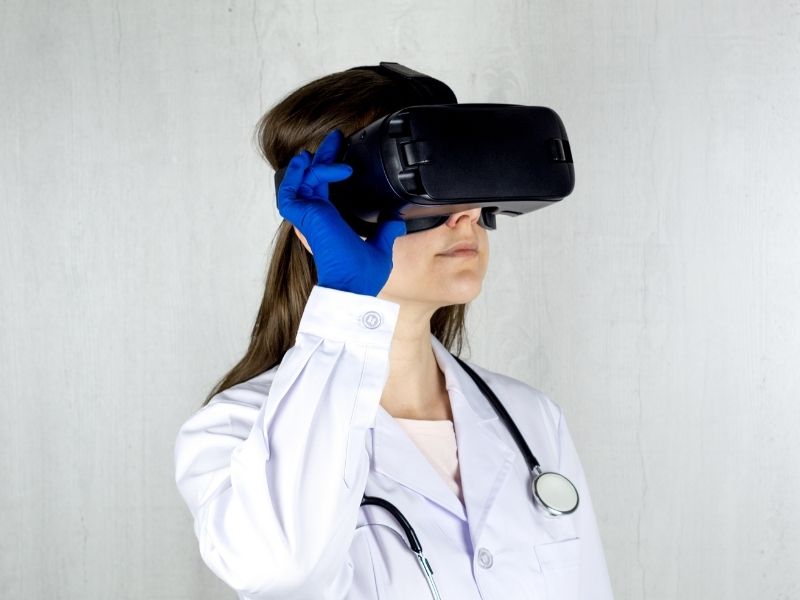 5G will also benefit gaming in a ground-breaking way. It could herald a new era for game streaming services. In the near future, we all could be playing PC and console-level games of the highest calibre on our smartphones (no matter the specs and budget) that are streamed over the cloud in real-time with zero lag and buffering. This is already happening with services such as Google Stadia and Microsoft xCloud, and 5G is going to accelerate the adoption of such services and bring it to the mainstream.
We could also finally embrace virtual reality (VR) and augmented reality (AR) technologies in our everyday lives. At present, it can't be denied that VR and AR still feel more like cool tech demo rather than anything substantially useful for most people. However, they can finally take flight with 5G and give people not only a whole new form of immersive entertainment, but also practical use cases as they play a bigger part in other applications on our mobile devices.
5G To Transform Industries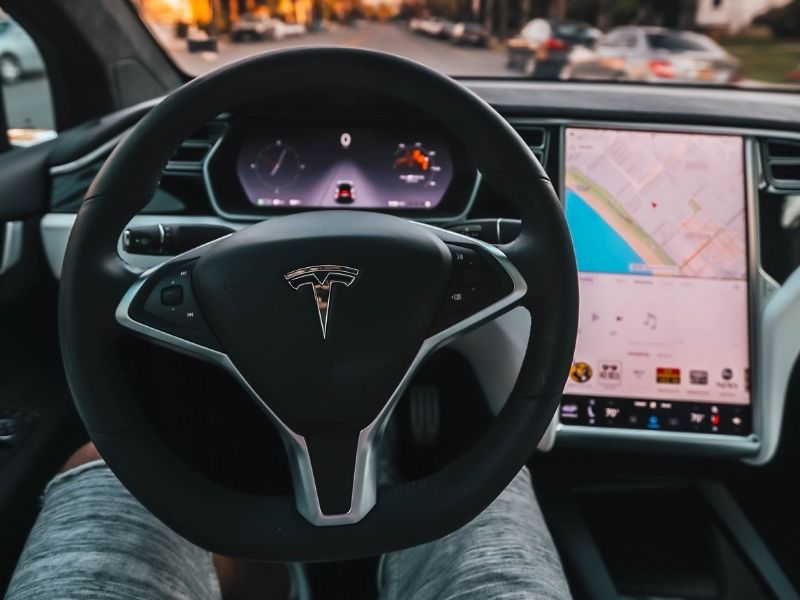 In the bigger picture, 5G is capable of transforming whole industries via new ways of operating. Think things like remote robot-assisted surgeries being performed by surgeons located thousands of kilometres away from patients, automated seaports, and driverless/self-driving cars. We may be living in smart cities in the future, and 5G (or its successor) will be at the heart of it. 
The State Of 5G In Malaysia
All that sounds very impressive. But here's the big question on everyone's lips over on this side of the world – is 5G coming to Malaysia? The answer is a big yes…but not so soon. Efforts are being made to turn our country into a 5G nation, but there are executional issues that need to be ironed out. Before we delve into that, let's take a look at the main players in the 5G race.
TM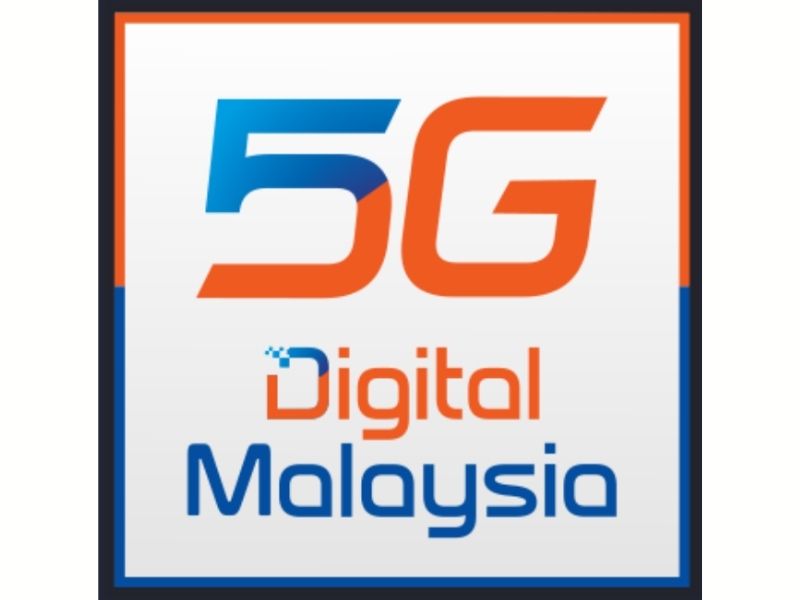 The national telecommunications infrastructure provider is spearheading 5G development in our nation by participating in the 5G Demonstration Project undertaken by the Malaysian Communications and Multimedia Commission (MCMC). The project aims to test new 5G features, exploring the 5G technology system, and finding the best way to deploy 5G infrastructure nationwide. This project has since been implemented in Subang Jaya and Pulau Langkawi. 
TM has also collaborated with various parties such as Digi, Huawei, and U Mobile to accelerate 5G testing and adoption in the country. Earlier this year, TM declared its Menara TM headquarters as being 5G-ready, with the building equipped with 5G network infrastructure. 
Maxis
Maxis has put in place its 5G-ready network infrastructure, and aims to be the first telco to launch 5G here. Maxis CEO Gokhan Ogut recently alluded that Maxis is "ready" to roll out the 5G network, pending the reallocation of the 5G spectrum bands by the Malaysian government. In addition, it is providing the first NB-IoT service in Malaysia which uses 5G-like technology that allows businesses to leverage advanced data analytics to improve efficiency and reduce cost.
Digi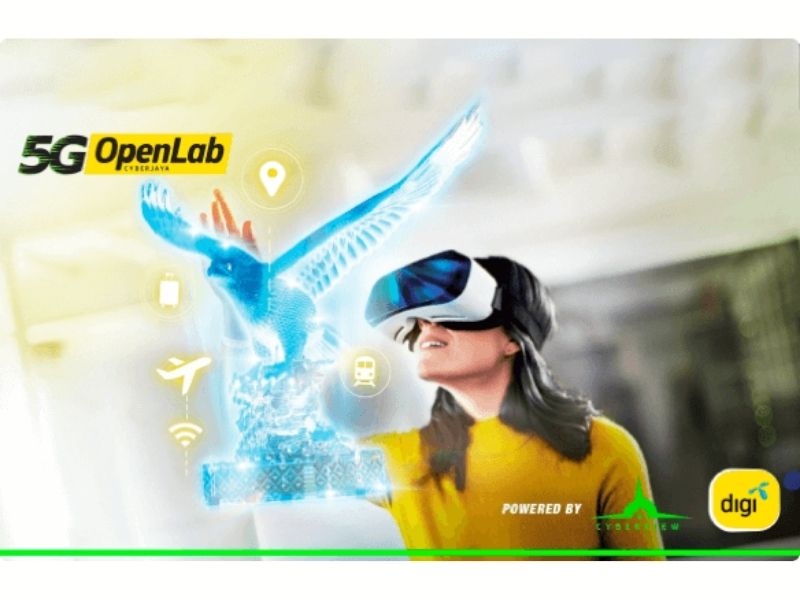 Digi is developing an all-inclusive and vibrant 5G ecosystem through strategic collaboration and smart partnerships. The 5G OpenLab is a 5G-powered collaborative space located in Cyberjaya (and the first of its kind in Malaysia) which is open to all academics, universities, start-ups, developers and businesses to explore different 5G possibilities in Malaysia. The telco has also been running live trials and has partnered with the likes of Ministry of Health, Malaysia Airports, and ZTE to set up the first hospital in Malaysia with 5G technology (the Hospital Sultanah Maliha Langkawi) and created Malaysia's first real-time virtual tourism experience powered by 5G technology at Langkawi Airport. 
Celcom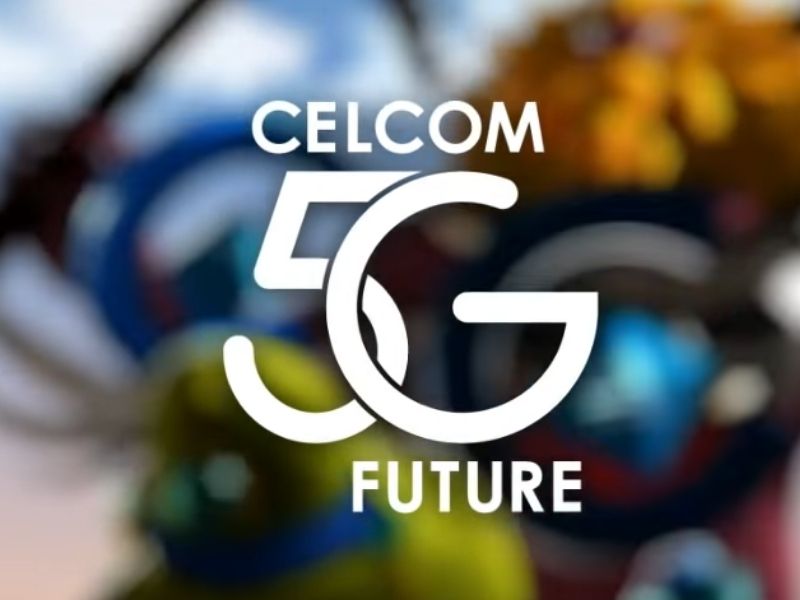 Celcom has been active in trialling 5G. It deployed Malaysia's first 5G Live Cluster Field Trial in several areas across Petaling Jaya in the second half of 2019 to test and observe 5G coverage within a real-life environment. More recently, Celcom has joined hands with Sunway Berhad and Huawei to explore Malaysia's first tripartite collaboration towards advancing smart township solutions encompassing Internet of Things (IoT) and Artificial Intelligence (AI) with 5G connectivity. 
U Mobile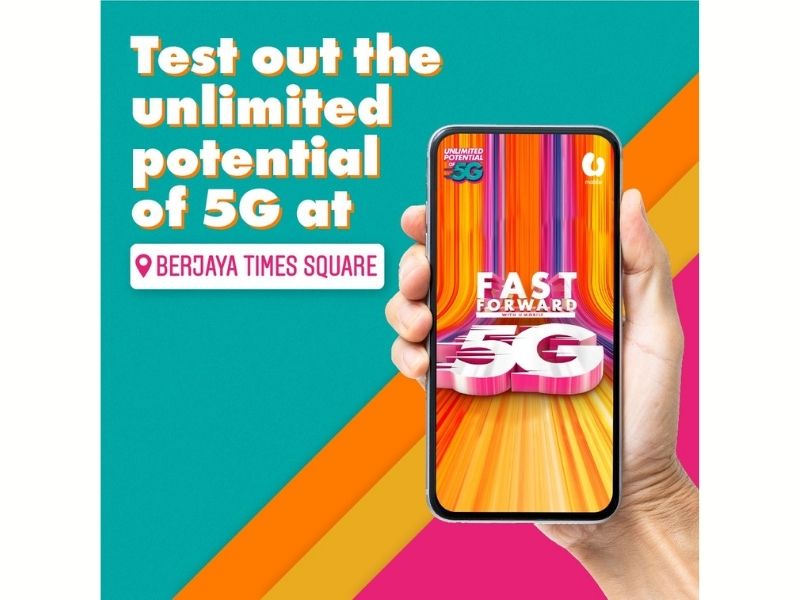 U Mobile has embarked on its 5G journey way back in 2015 when the telco entered an agreement with ZTE to drive the development of pre-5G and future implementation of 5G mobile network technologies locally. Last year, it collaborated with Huawei to carry out 5G live trials here. As part of their 5G demonstration, U Mobile has conducted several use cases that include remote doctor-patient consultations in partnership with MEDCOM and DoctorOnCall, as well as virtual tourism using VR headsets. 
When Can We Enjoy 5G In Malaysia?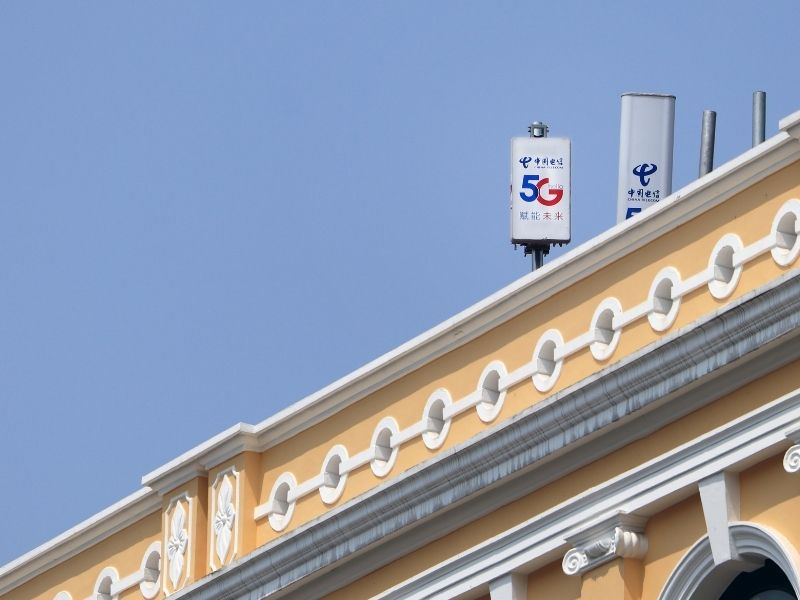 As of December 15th, 2021, Malaysia's first commercial 5G network goes live. It is managed by Digital Nasional Berhad (DNB), with Telekom Malaysia (TM) and YTL Communications being the first two telcos to sign up as customers of its 5G user trial. Consumers residing in selected areas in Kuala Lumpur, Putrajaya, and Cyberjaya will be able to experience the 5G network via YES and Unifi Mobile as part of the first phase. DNB aims to hit 40% population coverage by 2022 with more states covered, and eventually 80% by the end of 2024.
You can check your area for coverage as well as the list of supported devices here.
Experience 5G In Malaysia Today With YES 5G Network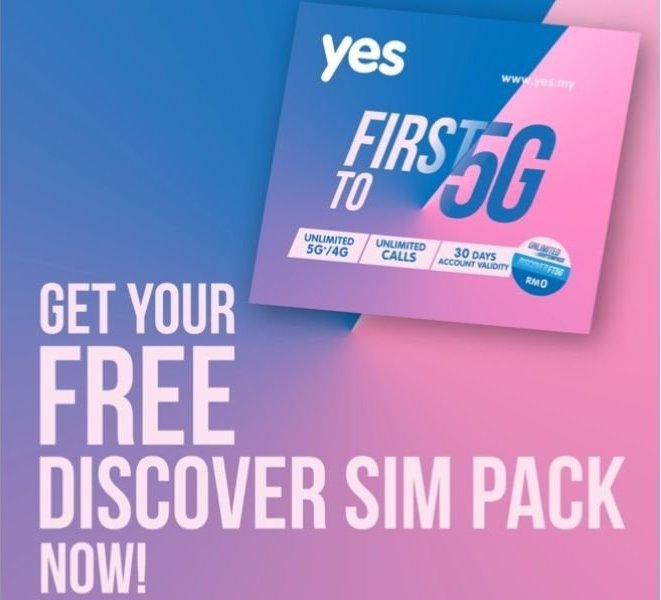 To experience what the next-gen network for yourself, you can get the YES FT5G Discover SIM Pack at only RM15 exclusively on Shopee Malaysia. It comes with free unlimited 5G data, free unlimited calls and SMS to YES numbers, and 10GB worth of 4G data. In addition, you can also get the YES prepaid FT5G Unlimited pack that offers unlimited 5G data (until 31st March 2022) as well as unlimited 4G data for RM30.
So, Should I Get A 5G Smartphone Now?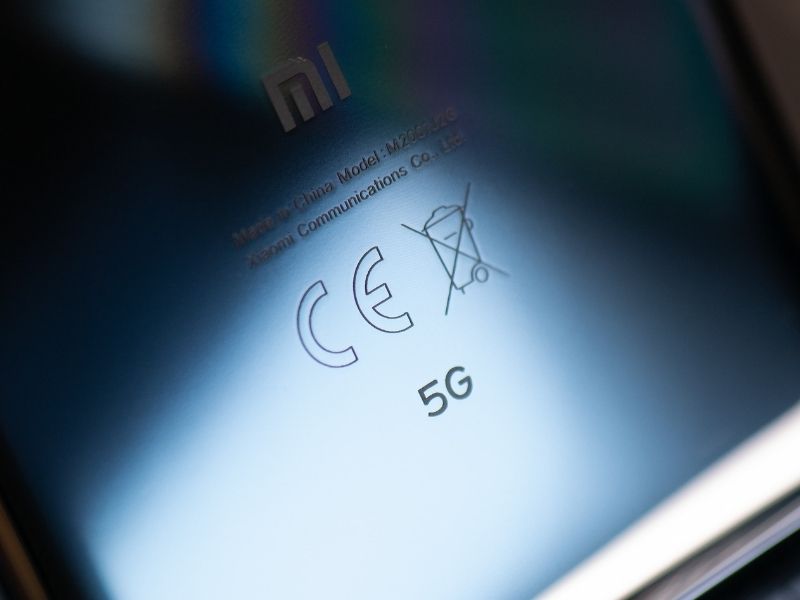 The answer is yes! Most, if not all, major phone companies have released 5G-compatible devices in the past year. From the latest Apple iPhone 13 series to the OnePlus Nord CE 5G, there is now a 5G phone for every budget level. Coupled with the expectation that 5G expansion to more areas in the country will gain higher momentum in 2022 and beyond, now is a good time to get yourself ready for the leap into the next-generation network.
Related: The Best 5G Phones To Get In Malaysia For Every Budget
5G Can Be A Real Game-Changer, But There Is Still A Long Road Ahead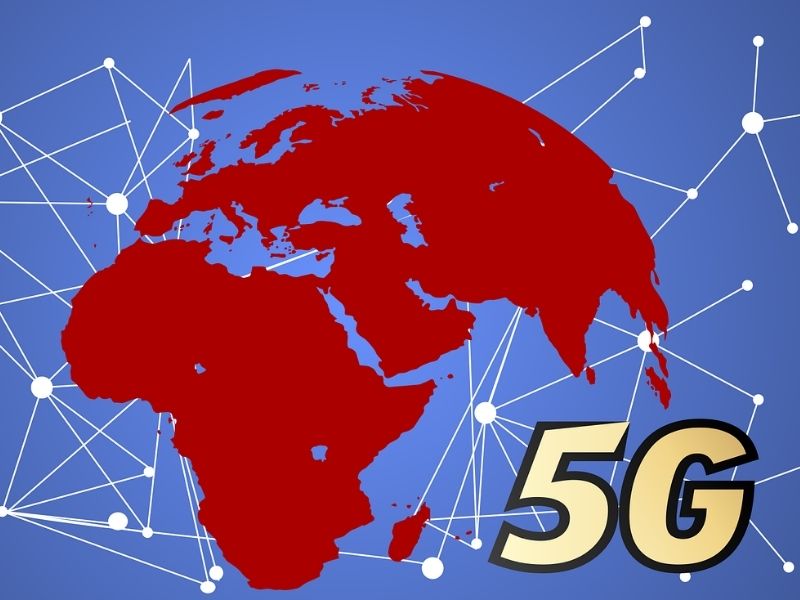 The future that 5G promises is certainly very exciting. It may change how we, as individuals, or society as a whole, live with tech forever. We can bid farewell to lags. Our existing devices can do so much more through instantaneous, real-time feedback. We will see new revolutions in certain industries. And the day may come when we no longer need to drive.  
However, the road ahead is still fraught with challenges and unpredictability. We are not there yet, but we will get to the endpoint eventually, just as how 4G and 3G slowly took hold and changed our tech landscape over the years.