If you think cartoons and animations are just for kids, you couldn't be more wrong, dear reader. Some of the best animated movies can rival live-action ones, with engaging, fantastical plots and vivid, almost life-like animation. Far from juvenile, they can be a breath of fresh air and deeply entertaining, sometimes even thought-provoking. So if you had to choose one that's great for the whole family, we highly recommend any of these best animated cartoon movies on Netflix Malaysia.
Best

Family-Friendly

Animated

Cartoon

Movies On Netflix

Malaysia
Settle in for a feel-good ride with these 11 best animated cartoon movies on Netflix Malaysia.
My Neighbor Totoro (1988)
Thirty-four years and 19 movies later, My Neighbor Totoro tops Studio Ghibli's filmography as the gentlest of the lot. Unmissable for all ages, this timeless story of childhood follows sisters Mei and Satsuki and their friendship with Totoro, a good-natured spirit that resembles a giant, rabbit-like creature. More than just a visual feast, the movie's score, composed by frequent Ghibli collaborator Joe Hisaishi, is as jaunty and whimsical an accompaniment as it gets.
Rating: G (appropriate for all ages)
Genre: Fantasy, anime
Klaus (2019)
This Oscar-nominated yuletide classic is a glorious and triumphant return to hand-drawn 2D animation. The storybook-like animation is a cinematic delight, while the humorous, heart-warming narrative offers an alternative take on the origins of Santa Claus. Together, they make Klaus one of the best animated cartoons on Netflix that will bring joy and warmth to your family around the holidays, or anytime else.
Rating: PG (parental guidance suggested; may contain material not suitable for children)
Genre: Holiday, comedy, adventure
Ejen Ali: The Movie (2019)
Ejen Ali: The Movie proves that Malaysia, too, can be an animation powerhouse. This spy action film ranks as one of the best Malaysian animated movies on Netflix, with action sequences, character development, and emotional depth on par as any Hollywood movie despite its relatively low budget. Better yet, it doesn't talk down to its audience and isn't afraid to tackle sensitive subjects, making it a great action flick for even teens and adults.
Rating: G
Genre: Adventure, action
Related: 12 Best Malaysian Movies That Will Reignite Your Patriotism This Hari Merdeka
Over The Moon (2020)
With colourful and absorbing visuals, Over The Moon deftly tackles the theme of grief through its Chinese heroine, Fei Fei. Coping with the loss of her mother, she builds a rocket to the moon to prove the existence of the mythical moon goddess, Chang'e. What makes this film twice as poignant is the fact that its late screenwriter, Audrey Wells, had penned the script as a 'love letter' to her daughter before passing away from cancer in 2018. 
Rating: PG
Genre: Musical, comedy, adventure, fantasy
Related: 9 Simple Jelly Mooncake Recipes To Try With Your Kids This Mid-Autumn Festival
The Mitchells vs The Machines (2021)
If your family enjoyed Spider-Man: Into The Spiderverse, they'll appreciate this genre-bending movie brought to you by the same producers as the superhero toon. Animated in a similar hybrid 3D and 2D style, this feel-good family movie features vibrant and eye-catching animation that helps it rank among the best Netflix Original animated movies. You'll laugh and cry at the eccentric Mitchell family as they attempt to save the planet from an imminent robot-apocalypse.
Rating: PG
Genre: Comedy, adventure, action, sci-fi
Related: From Robots To Microscopes: The 11 Best STEM Toys In Malaysia For Kids
How To Train Your Dragon (2010)
How To Train Your Dragon is another Oscar-nominated film that soars, boasting dazzling animation and thrilling 3D sequences. In the movie, Viking teenager Hiccup tries to slay his first dragon to mark his passage into manhood. Instead, he does the opposite and befriends a deadly Night Fury dragon he names Toothless. In the 2014 sequel, also available on Netflix, the duo joins forces with a mysterious dragon rider to protect their island from a power-hungry foe.
Rating: PG
Genre: Fantasy, adventure, comedy
Mirai (2018)
Produced by Studio Chizu, Mirai is one of the best Japanese animated cartoon movies on Netflix and the first non-Ghibli feature to receive an Oscar nod. It follows the story of the young Kun who feels neglected by his parents when his little sister, Mirai, arrives. By chance, he encounters a time-travelling garden and meets his grown-up sister, which changes his perspective on life forever. Told through beautifully crisp animation, this slice-of-life meets fantasy film is mandatory watching for parents and children with siblings.
Rating: G
Genre: Fantasy, adventure, anime
Related: Enjoy Unlimited Sushi, Sashimi, Wagyu Beef & More At These Japanese Buffets In KL
The Secret Life Of Pets (2016)
For a fun and undemanding time, The Secret Life of Pets offers a fast-paced adventure with plenty of laughs. Although the title gives away much of its premise, the movie is centred around a domesticated terrier called Max who enjoys a comfortable life in New York. That is until his owner adopts Duke, a huge boorish canine who's his polar opposite. Of course, mayhem ensues when the duo heads for a well-meaning walk outside. 
Rating: PG
Genre: Comedy, adventure
Shrek (2001)
The green ogre we've come to know and love made its silver screen debut in this 2001 movie. Though irreverent and oftentimes the antithesis of fairy tales, the movie charms audiences through its slapstick comedy and an A+ voice cast of Mike Myers, Eddie Murphy, and Cameron Diaz. If the kids can't get enough of the dynamic trio, there's not one but three more sequels to watch!
Rating: PG
Genre: Comedy, fantasy
A Shaun The Sheep Movie: Farmageddon (2019)
If your kids are fans of Shaun the Sheep, they'll look forward to watching this 2019 stand-alone sequel. In it, Shaun and the flock have to find a way to return a stranded alien home when a UFO crash-lands near Mossy Bottom Farm. Charming and adorable from start to finish, it'll make both adults and children laugh from its silly gags and delightfully vibrant stop-motion.
Rating: G
Genre: Comedy, adventure, sci-fi
Kung Fu Panda (2008)
When Po the panda is chosen as the Dragon Warrior, he learns (with much difficulty) the ways of the ancient art to defeat the evil forces that threaten to destroy his village. Beyond the silly slapstick and exciting martial arts action, the movie teaches little ones to persevere and believe in themselves. This winning combination makes it one of the best animated cartoon movies on Netflix for all ages.
Rating: PG
Genre: Comedy, adventure
Enjoy The

Best Animated

Cartoon

Movies On Netflix

Malaysia With Your Family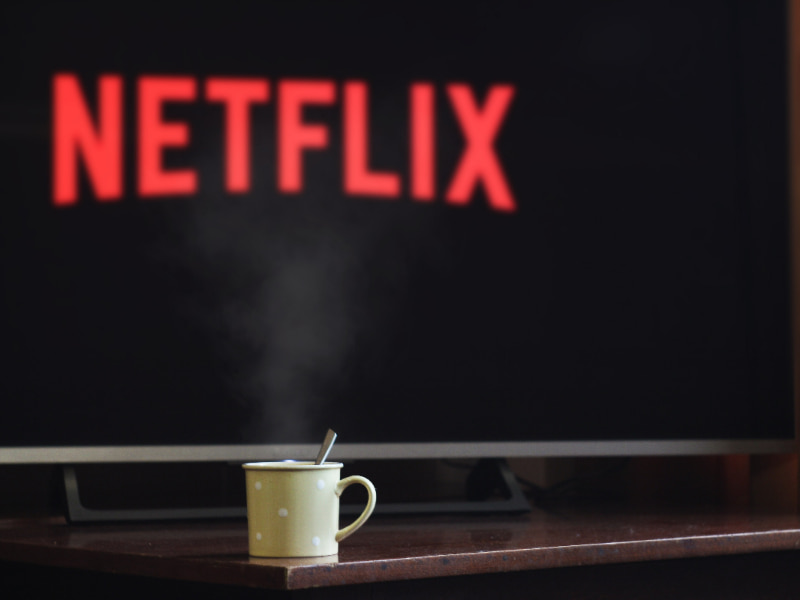 With all of the best animated cartoon movies on Netflix at your fingertips, which one will you choose? Whichever film you and your family end up watching, it's guaranteed to give everyone a good laugh and maybe even a good cry. So gather the family this weekend, get some popcorn ready, and have a good time!
Looking for more Netflix content? Check out the best Netflix Original movies and series that you can look forward to for the rest of 2022.