Do you have a little MacGyver or Bill Nye at home, and you want to nurture their creativity and problem-solving skills? Then STEM toys are the way to go! They're not just fun, they're also educational so your kid can continue to learn beyond the classroom.
What Is A STEM Toy?
For those who don't know what STEM toys are, they're toys that educate children on the subjects of Science, Technology, Engineering, and Mathematics. They're sometimes called STEAM to include the Arts. Either way, these toys tend to focus on core disciplines such as coding, engineering, chemistry, mechanics, music, design, and more.
Best

Educational

STEM Toys

For Kids

In

Malaysia
If your kids are aged between 1 to 8, they'll have tons of fun with these educational STEM toys in Malaysia.
1. Hape Baby Einstein Deluxe Magic Touch Piano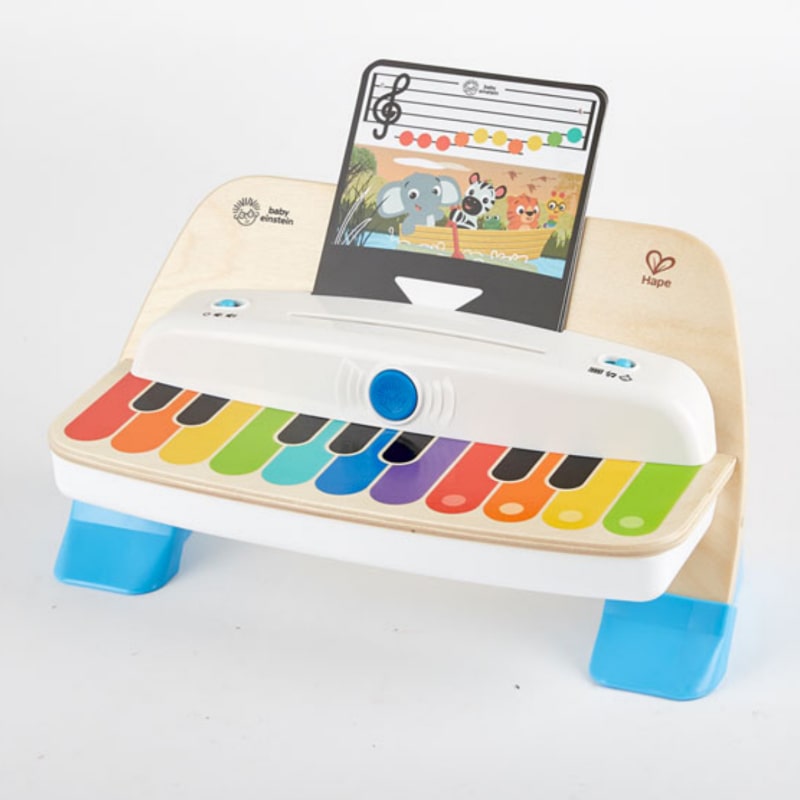 Recommended for: Ages 1+
Great for learning: Fine motor skills, colours, matching, music
Help your toddler tune into different rhythms and sounds with the Hape Baby Einstein piano. This wooden piano may be flat, but your toddler only needs to gently tap the keys to start making music. It also comes with five sheets of music, so your child can practise matching the colour-coded notes on the sheets to the keys on the piano. If you prefer something more compact, consider the eight-key or mini versions.
2. Magnetic Tiles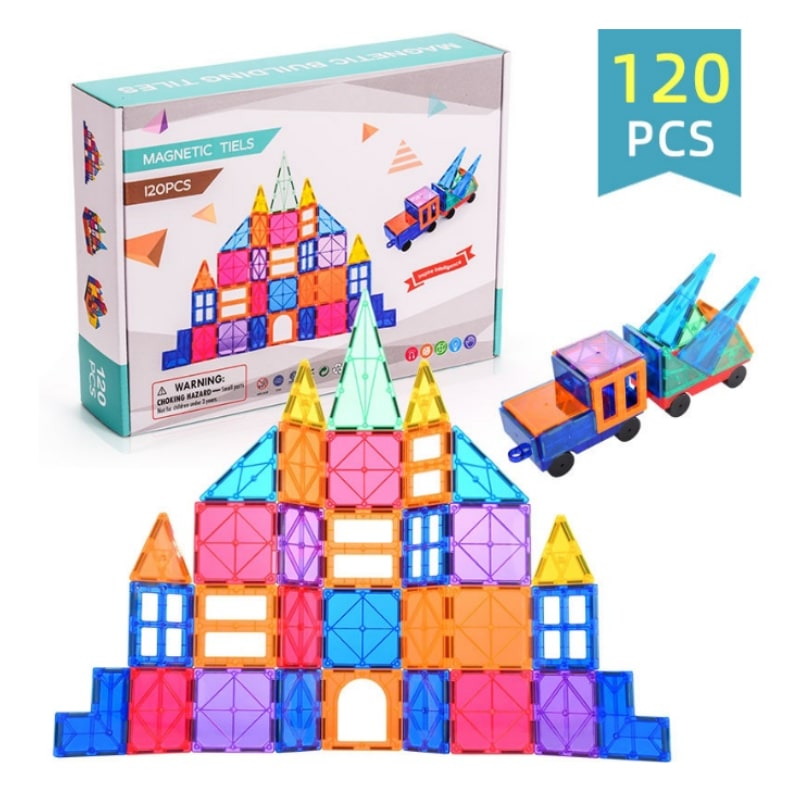 Recommended for: Ages 3+
Great for learning: Colours, shapes, architecture design
These open-ended magnetic tiles are guaranteed to keep your little one gadget-free for hours. The colourful, translucent tiles click together to form 2D shapes or 3D structures. So your kid can build towering castles, futuristic cars, and even ball ramps. The bigger the set, the more creative your kid can be!
3. My First Microscope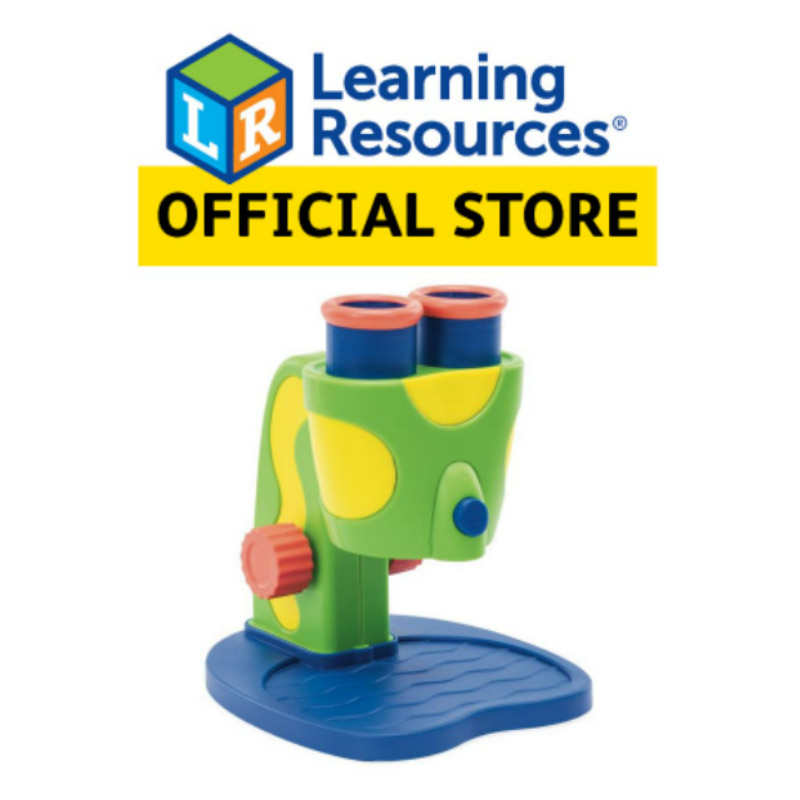 Recommended for: Ages 3+
Great for learning: Biology
Introduce your kiddo to a key scientific tool with the Learning Resources My First Microscope. This cartoonish microscope works a treat, allowing kids to explore hidden worlds in everyday objects. It's the perfect STEM toy for curious kids and aspiring scientists.
4. MathLink Cubes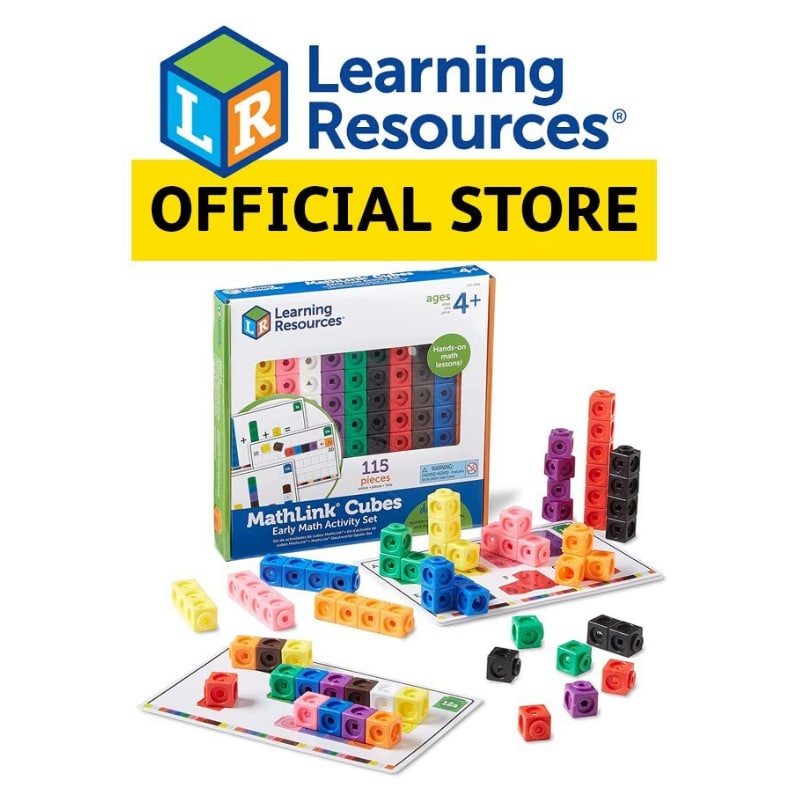 Recommended for: Ages 4+
Great for learning: Counting, sorting, matching
Is your child struggling to grasp basic maths concepts? The Learning Resources MathLink Cubes will break them down into digestible lessons with easy-to-follow activity cards. Using cubes that snap together and pop apart, children can easily visualise solutions to addition, subtraction, sequencing problems, and more.
5. Botley 2.0 Coding Robot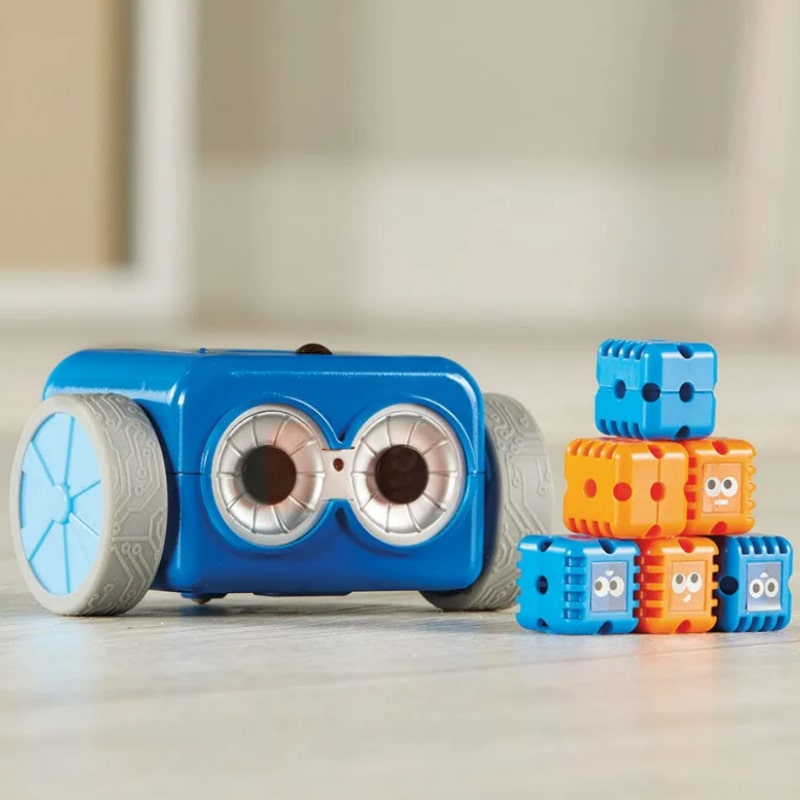 Recommended for: Ages 5+
Great for learning: Coding
Educational STEM toys like coding robots are rising in popularity in Malaysia, especially among children who enjoy gaming. If your little gamer desires an introduction to coding, the bug-eyed Botley 2.0 is a good place to start. Right out of the box, Botley can be coded to move in six directions, play music, and even put on a light show.
6. Aqua Robot
Recommended for: Ages 5+
Great for learning: Engineering, physics
This 4M Aqua Robot kit is an educational STEM toy that's made for Malaysia's sunny climate. After a DIY assembly, the hybrid-powered robot floats and paddles through water with the help of solar or battery energy. As it makes its way across an inflatable pool, you can teach your kid all about clean energy and the concept of buoyancy.
7. Interstellar Hands-On Box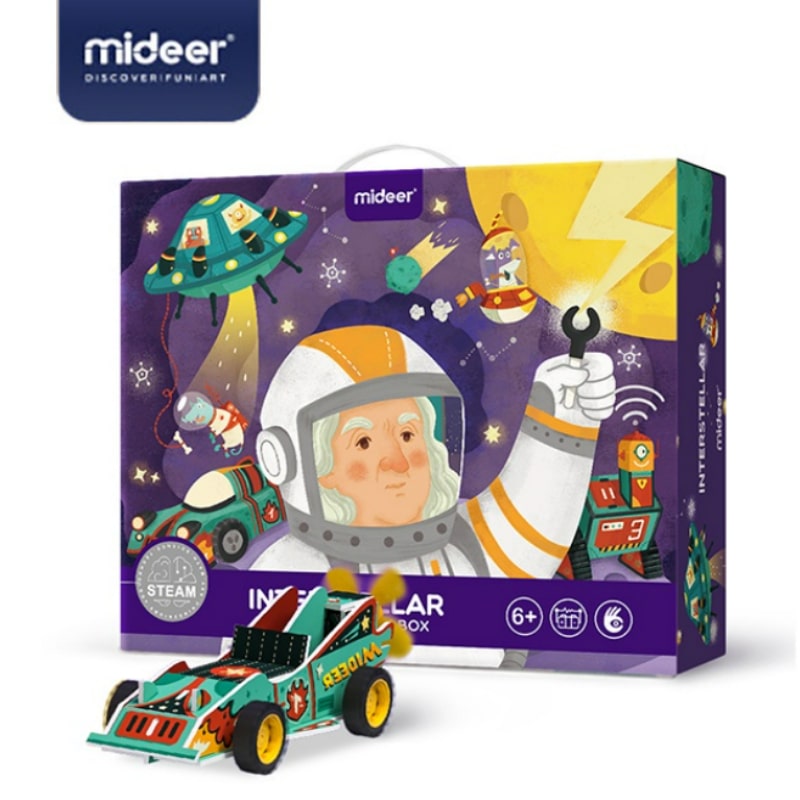 Recommended for: Ages 6+
Great for learning: Physics, engineering
Lay the foundation of physics with the Mideer Interstellar Hands-On Box. This space-themed set contains 10 ready-to-assemble STEM toys for kids, centred around machinery, gravity, optics, aerodynamics, electricity, and magnetism. You and your child can enjoy some quality time building the toys, then putting theories to the test!
8. Science Talent Set
Recommended for: Ages 6+
Great for learning: Chemistry, physics
Packed with 50 science experiments, the Mideer Science Talent box is a worthwhile investment for the budding scientist at home. This educational toy set is great for Malaysian school kids as the guidebook is bilingual and informative. Plus, the materials for each experiment are individually packed and labelled for convenience. With lab apparatus and safety glasses provided, the only thing that's missing is a mini lab coat!
Related: 9 Super Cool Science Experiments For Kids To Do At Home
9. Paper Flower Science Kit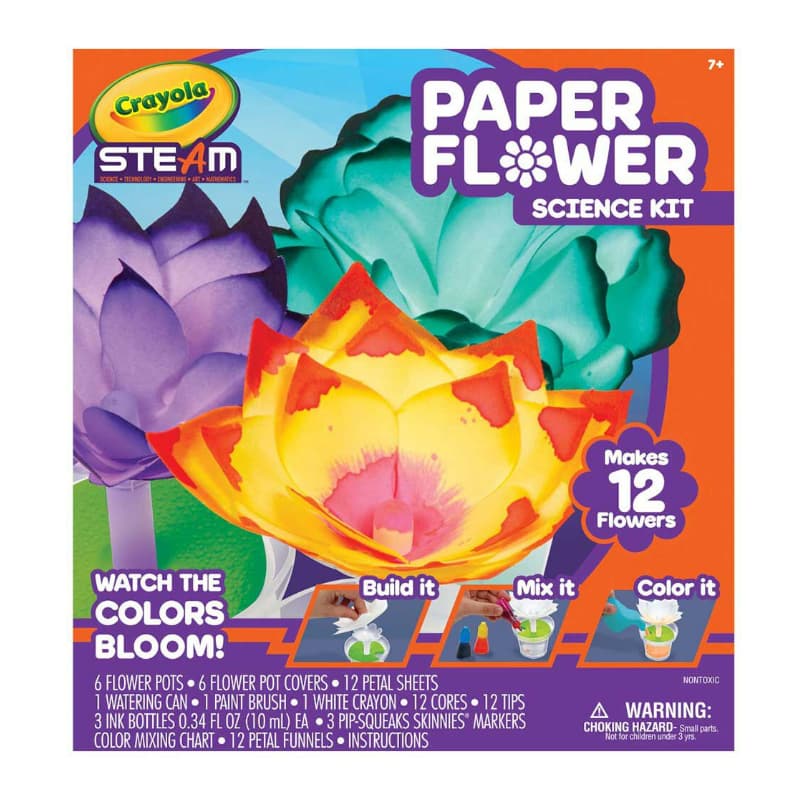 Recommended for: Ages 7+
Great for learning: Biology, arts and crafts
The Crayola Paper Flower Science Kit is a fun way for kids to discover how plants absorb water. By following the step-by-step instructions, your kid can create up to 12 wicking paper flowers. They'll have 100% creative licence to mix pigments, colour the flowers, and add finishing touches. And if a dozen petal sheets aren't enough, keep the fun going with coffee filters.
10. LEGO DOTS Designer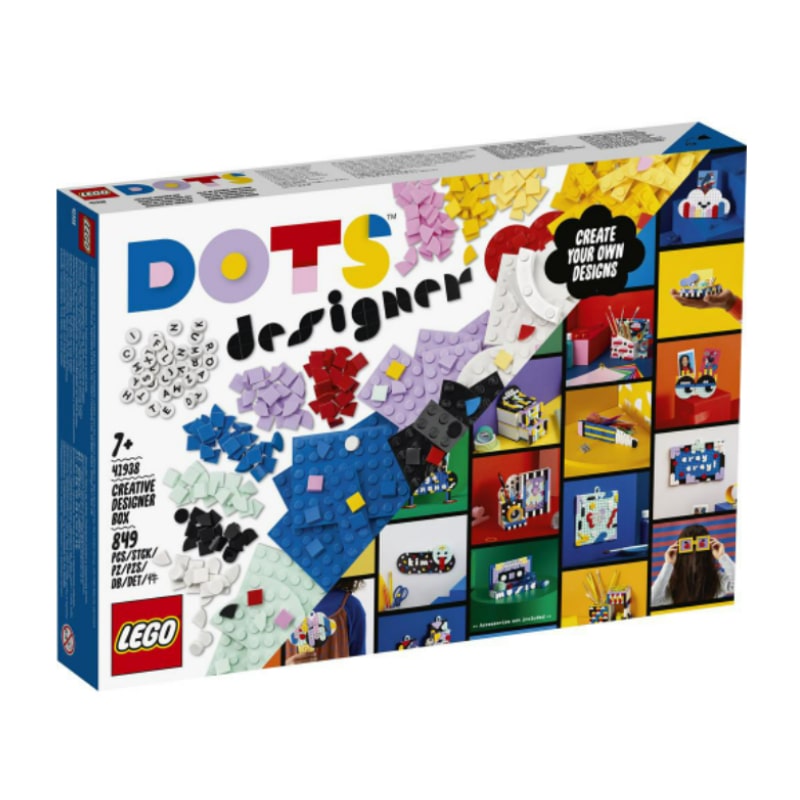 Recommended for: Ages 7+
Great for learning: Design, arts and crafts
Are your school-going kids passionate about arts and crafts? Then they'll delight in receiving the LEGO DOTS Designer. This STEM toy set allows kids to craft their own room décors, inspiring self-expression and creativity in the process. They'll have five items to make and decorate, lots of multicoloured tiles, a tile remover, and a magazine to provide more design ideas.
11. Math Genius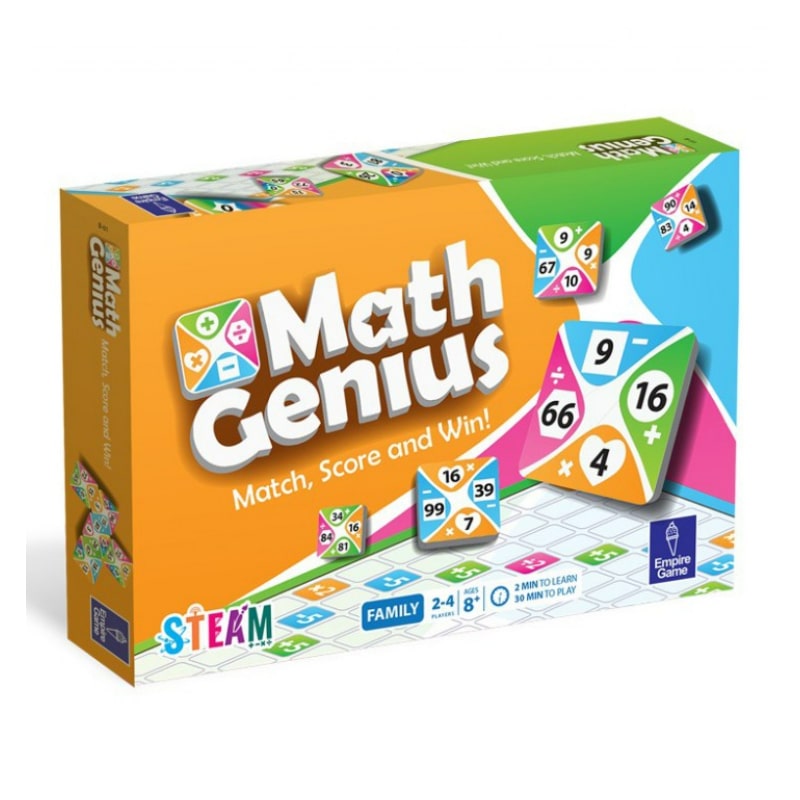 Recommended for: Ages 8+
Great for learning: Counting, matching
Tired of Scrabble or Monopoly? Then try Math Genius, a game that puts the fun back into maths. Simply match the colours of the tiles, do the math, then calculate your points. The person with the highest or lowest total score wins. With 30 minutes of play every day, you and your kids might just live up to the name of the game!
Related: Get These 9 Board Games For Quality Family Bonding Time
Spark Creativity And Problem Solving With

Educational

STEM Toys

For Kids

In

Malaysia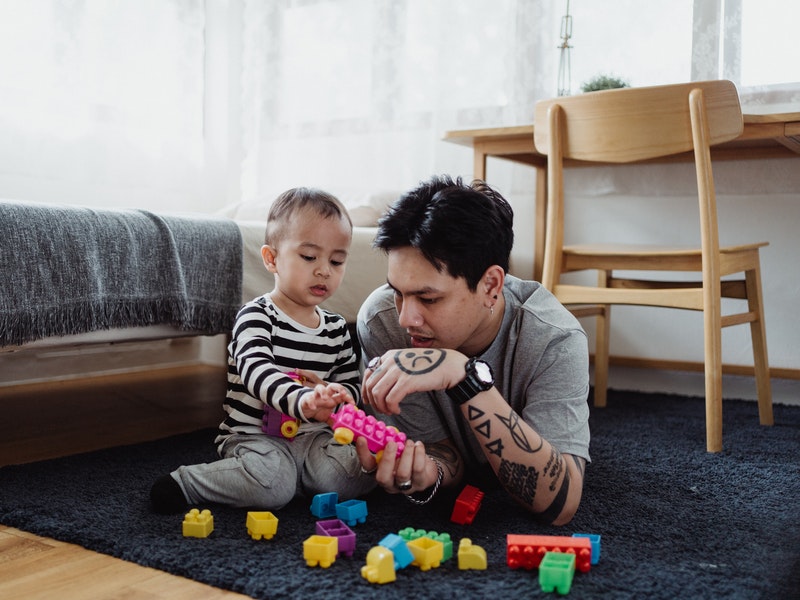 The next time you're shopping for your kid's present, wrap up one of these educational STEM toys in Malaysia instead. They'll make learning so much more accessible and exciting! What's better than the gift of fun and knowledge?
For more gadget-free activities, check out these learning games for kids. Then swing by Kedai Buku Shopee for the latest promotions and vouchers on books, games, and hobbies.