Our face deserves all types of facials now and then, no matter what age or gender. Even though you may have a complete skincare routine, there's only so much it can do to restore your glow and rejuvenate skin. A healthy skin indeed begins with skincare, but a professional spa facial treatment does so much wonder to your skin while helping you destress. It's easy to get confused when trying to choose a facial type. Luckily, there are a lot of facial clinics in this country offering facial services; surgical or nonsurgical. Let's go through the different types of facials and what you should expect before committing to one.
What Is A Facial? 
A facial is the second most popular spa treatment after a massage. Facial benefits include renewal of skin cells, tightening skin, clearing out pores, stimulating collagen production, strengthening face muscles, and a lot more.
What Are The 9  Basic Steps Of A Facial?
If you haven't had one yet, you must be wondering what happens during a skin treatment and what is the processes. Here are basic steps to a facial:
Step1: It begins with a skin consultation with a dermatologist/beautician. You'll be asked about your skin concern, diet, supplements, and your current skincare routine. 
Step 2: After that, the beautician will clean up your skin thoroughly to prepare it for skin analysis.
Step 3: During skin analysis, your beautician will determine your skin type and skin condition before choosing the appropriate products and treatments. This is usually done under a bright lamp and with a magnifying mirror. 
Step 4: Now your facial session begins. The beautician will steam your face to open the pores and soften whiteheads and blackheads for extraction. 
Step 5: As for extraction, a pore vacuum device or blackhead extractor tool will be used to suck out the gunk from your pores. 
Step 6: Next is exfoliation. A mechanical or chemical exfoliant is used during this process, depending on your skin type. Exfoliation process with remove dead skill cells that are clogging your pores. It will reveal new, glowing skin as well. 
Step 7: Then, the beautician will proceed with a facial massage. This will relax you and stimulate your skin and facial muscles.
Step 8:  After a facial massage, the beautician will put a face mask (targeted to your skin type) onto your skin. This will soothe redness or mild pain from the extraction process. 
Step 9:  The beautician will end your facial with toner, serums, moisturizer, and sunscreen. And you're done! 
Your aesthetician will usually share how to care for your face post-facial. Make sure you don't skip the dos and don'ts to avoid skin irritation.
Can A 20-Year-Old Do A Facial?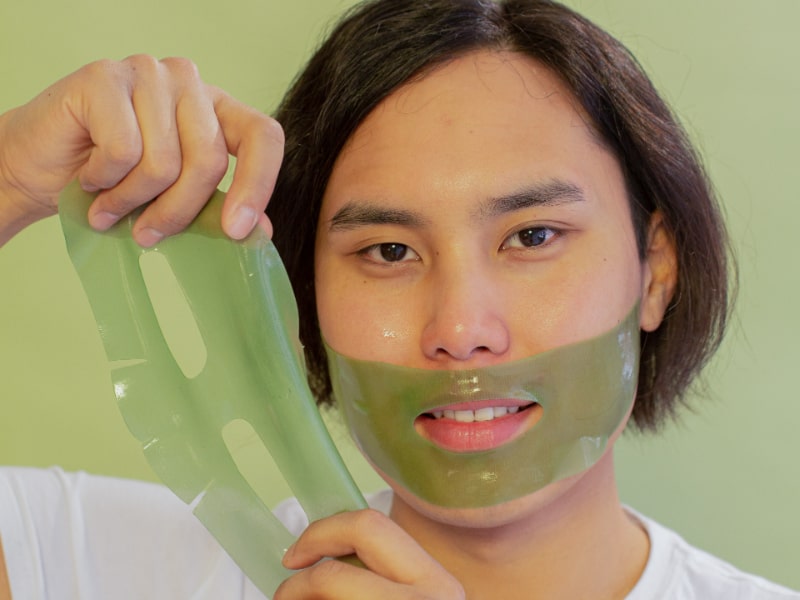 There is no fixed minimum age for someone to get any types of facials. Facial treatments are good for people of all ages as they clean up your face and improve your skin's health and complexion. You can start with a basic facial if you are a teenager or for deep cleansing and hydration in your early twenties.
How Often Should A Woman Get A Facial?
Experts recommend one facial per month or every three to four weeks. Your skin cells rejuvenate every three to four weeks hence a facial helps to improve the overall glow and appearance of your skin.
Are There Any Side Effects Of Facial?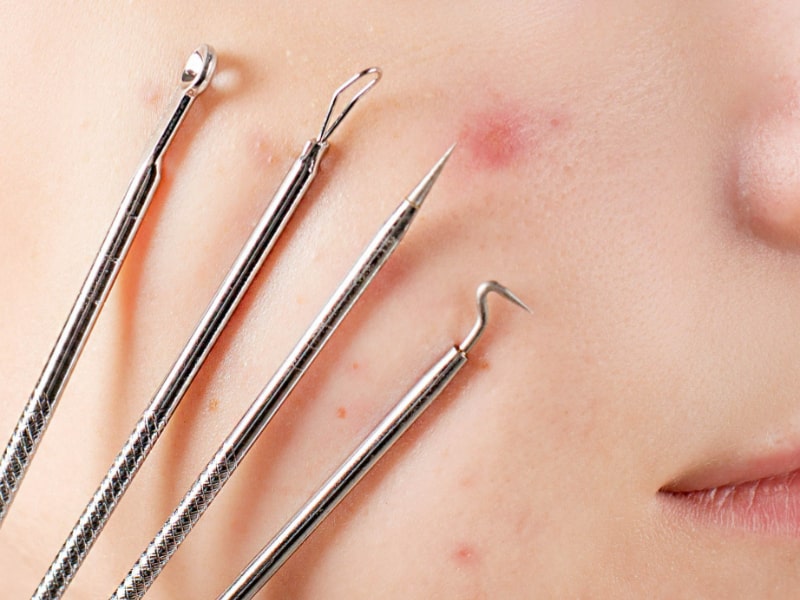 Yes, side effects from facial treatments are common. This is due to skin exfoliation, extraction, and the type of facial you were having. Here are the typical side effects that someone may experience after a skin therapy:
Dryness

Breakouts

Itchiness

Redness
To avoid severe reactions from facial treatments, consult a dermatologist before signing up for a session. 
15 Best

Types Of Facials

For Every Skin Type You Should Try in 2022
Now that you're clear with the basics of facial treatments. Here are the best types of facials that'll help you feel rejuvenated even during your busiest weeks.
Acne Reduction Facial
Time to break up with breakouts if you have been fighting acne and oily skin all your life. This treatment is one of the best facials for acne as it deeply cleanses and exfoliates your skin. Acne reduction facial banishes acne-cause dirt, rids skin of pollutants, and squashes any new zits to reveal brighter and clearer skin. Also, it is common for this type of facial to use chemical exfoliants (which may irritate sensitive skin) to decongest and dry out the spots. You may need to check with your dermatologist before booking a session to avoid aggravated skin.
Antioxidant Facial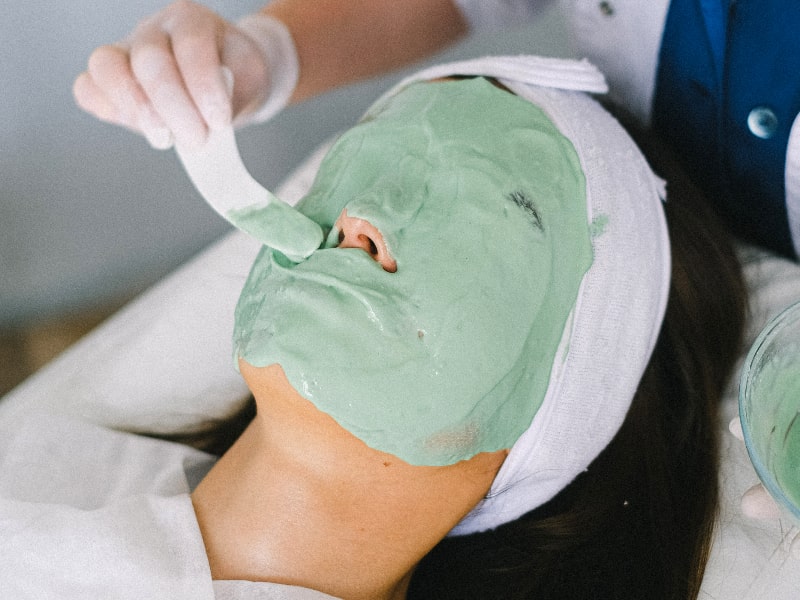 Say goodbye to signs of ageing and textured skin as this antioxidant facial harnesses all the amazing properties of vitamins A, C, and E. It is mild on your skin and one of the gentlest types of facials for anyone with allergy-prone sensitive skin. Antioxidant facials have your back if you're aiming for radiant, soft, youthful, and glowing skin with no irritation insight.
Aromatherapy Facial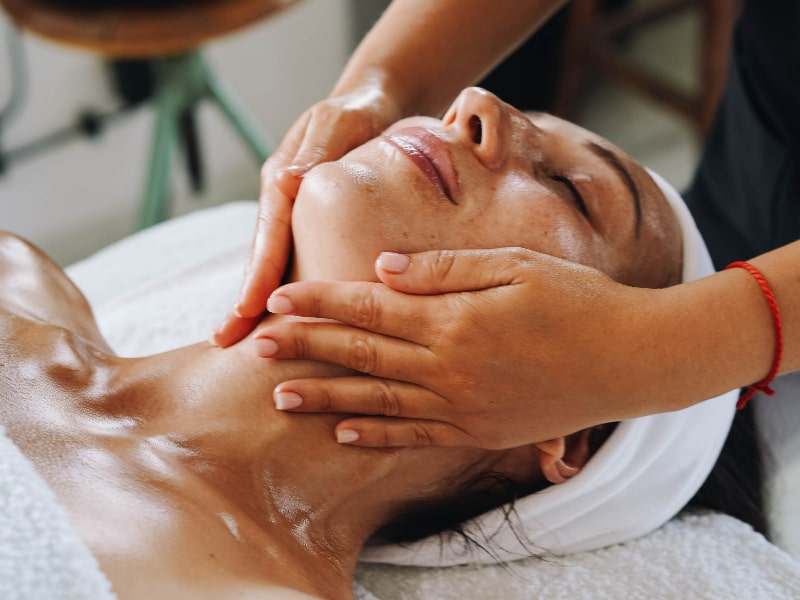 Get your mind, spirit, body, and face on the same page. Here's a soothing spa facial you'll want for your next lazy day. Aromatherapy facials comprise a gentle facial scrub and a relaxing mask. The scrub exfoliates skin before pampering it with a soothing mask using a combination of essential oils. It creates a calm and relaxing experience and is perfect for anyone with stressed-out skin.
Basic Cleanup Facial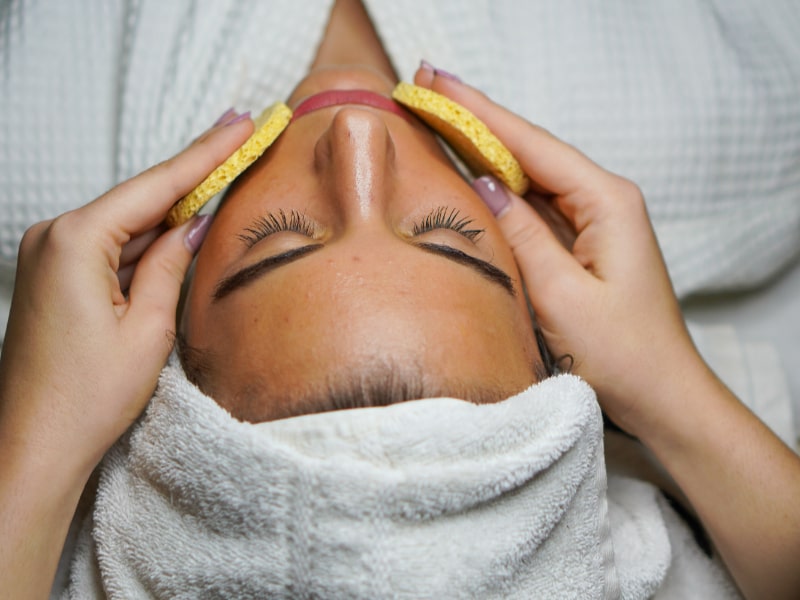 A basic cleansing facial is a fantastic way to start if you're a novice beauty-lover. It is complete with all facial treatment basics which include cleaning up clogged pores, removing blackheads, and removing dead skin cells. Not only is this type of facial simple and straightforward, but it could also help reset your skin with spa vibes all around!
Chemical Peel Treatment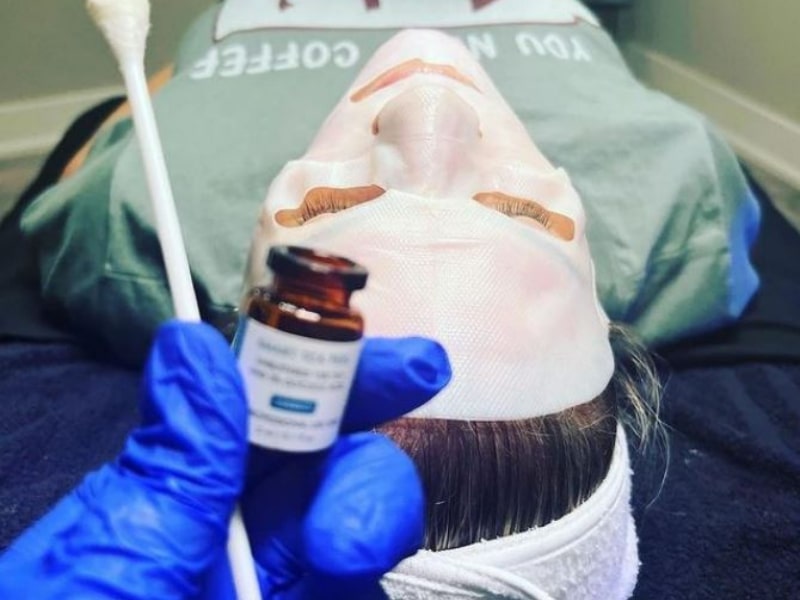 This is one of the types of facials you should get if you're juggling all sorts of skin issues. Chemical peel treatment gets rid of skin texture, erases ugly acne scars and age spots, and improves overall skin appearance. It is one of the effective facial treatments as it uses chemical exfoliants like acids. Try this skin facial for a smoother skin appearance and complexion that will always reign supreme!
Classic Facial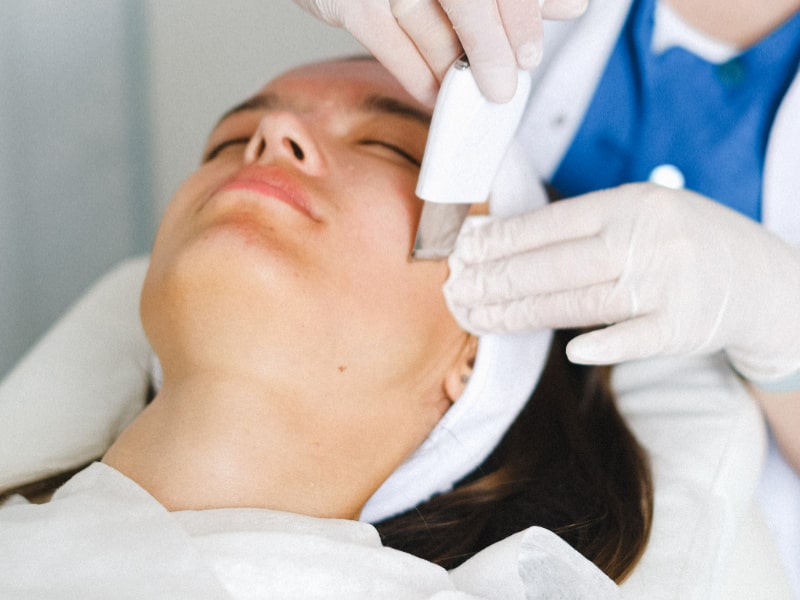 Of all types of facials, the classic facial is the most basic. Also known as the European facial, you'll have your face steamed for facial exfoliation and easy extraction of gunk within your pores. Then, you'll have a facial massage, plus moisturiser and soothing serum. A classic facial is great for diminishing stressors on the face and for moving stagnant lymphatic fluids that cause puffiness.
Collagen Facial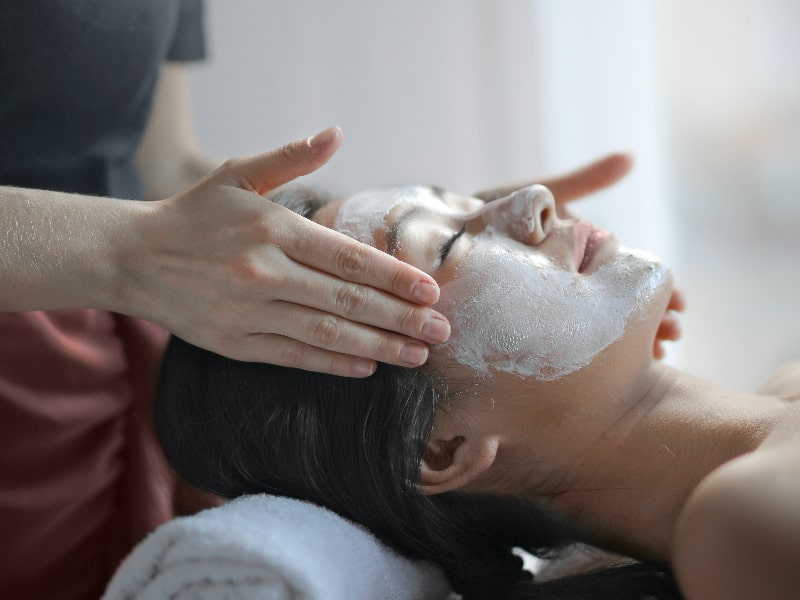 Our natural collagen production depletes as we age, resulting in fine lines, wrinkles, and saggy skin. That's why you need a collagen facial to help your skin become clearer, free of dullness, and restore damaged skin with improved elasticity. A collagen facial is a type of facial that revs up collagen production that brings back much-needed moisture and bouncy texture. This pro-level treatment is such a holy grail because it's so darn effective at targeting skin issues!
Fruit Facial Treatment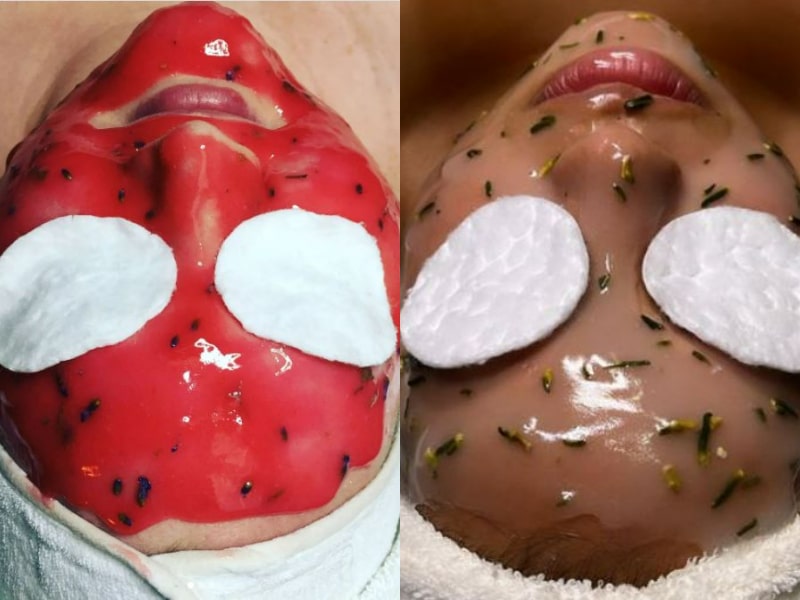 No, we don't mean putting on cucumber or tomato slices on your face. Look and feel your best without a bad hit to your wallet as this simple yet effective fruit facial treatment is in the affordable price range. It's natural and fruity but packs a heavy punch of antioxidants and vitamins. This fruity treatment enhances skin tone, fades dark spots, removes dead skill cells, and is great at minimising wrinkles. Also, it's a perfect skincare treatment as it suits all skin types, plus there are zero side effects. We all love fruits, but this really seals the deal!
Glycolic Acid Facial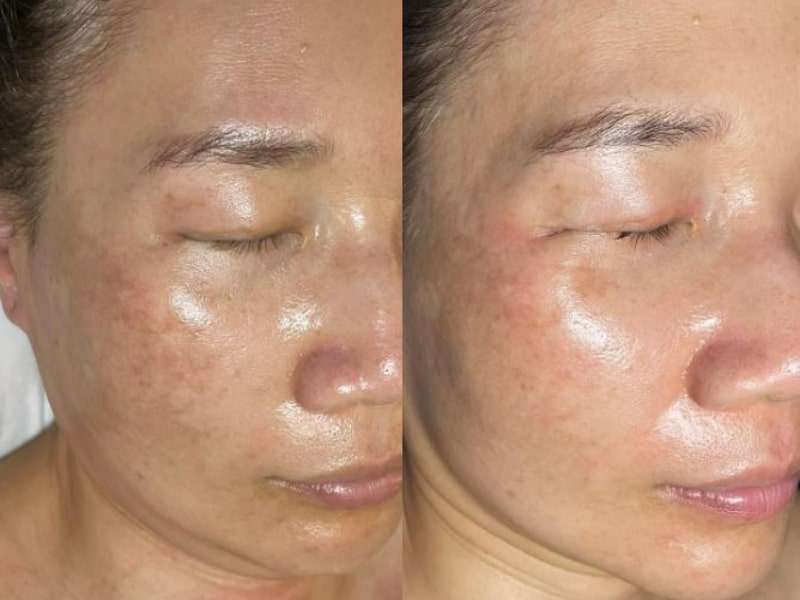 Looking for anti-ageing facials? Say no more. You'll love a glycolic acid facial if you've been dreaming of fading fine lines and wrinkles, and to have youthful and radiant skin. Enjoy a 'treat yourself moment' that will leave your skin smooth and toned as glycolic acid is highly effective at removing dead skill cells and fading hyperpigmentation. Not just that, it also treats hormonal breakouts in the easiest way possible as it unclogs pores, then puts you on the fast track to a  clearer and healthier skin.
Laser Resurfacing Facial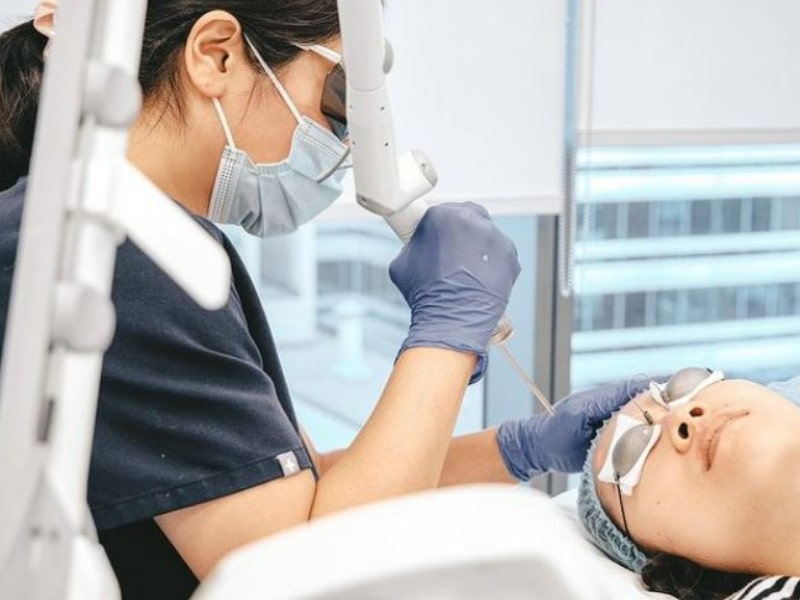 Laser resurfacing facial is also known as lasabrasion, laser peel, or laser vaporisation. Skin problems such as fine wrinkles, age spots, irregular skin tone and texture, acne scars, and sun-damaged skin will be a distant memory as this type of facial is highly effective at treating those issues. It is normal for someone to feel itchy or stinging for 12 to 72 hours after the procedure. Your skin will be dry as well, so it is important to keep your skin moisturised, wear a broad-spectrum sunscreen and avoid using active ingredients like retinol and glycolic acid until your skin is healed. A laser resurfacing facial must be done by a professional or a certified practitioner to avoid burns or other injuries from the laser's heat.
LED Light Therapy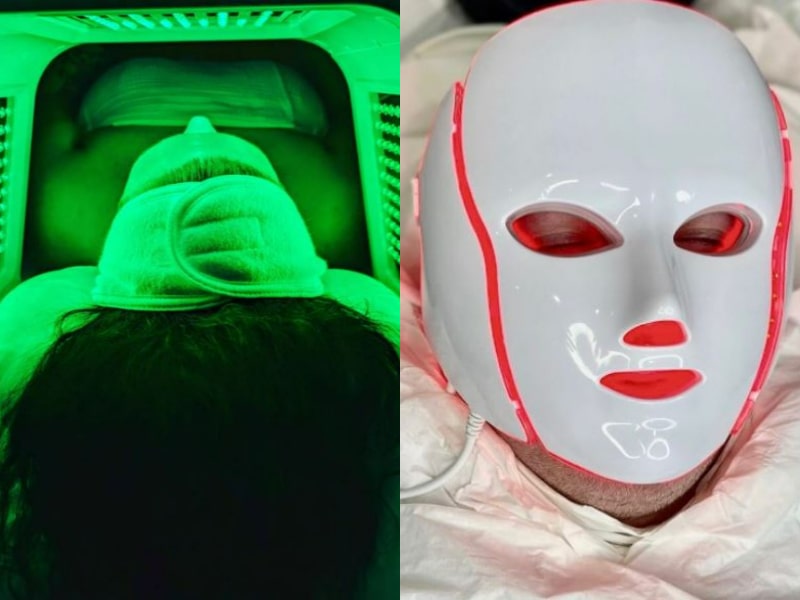 Say hello, radiant glow! If you haven't heard of the LED light therapy, then you should know that this type of facial will make you look like you've hit the auto replenish button. It addresses various skin imperfections using various wavelengths that correspond to different visible colours. For example, blue light treats the top layer of your skin while red light penetrates deeper and is good at stimulating collagen production. LED light therapy is perfect for anyone looking for a painless facial treatment as it is non-invasive, making it safe and ideal for all skin types.
Lymphatic Massage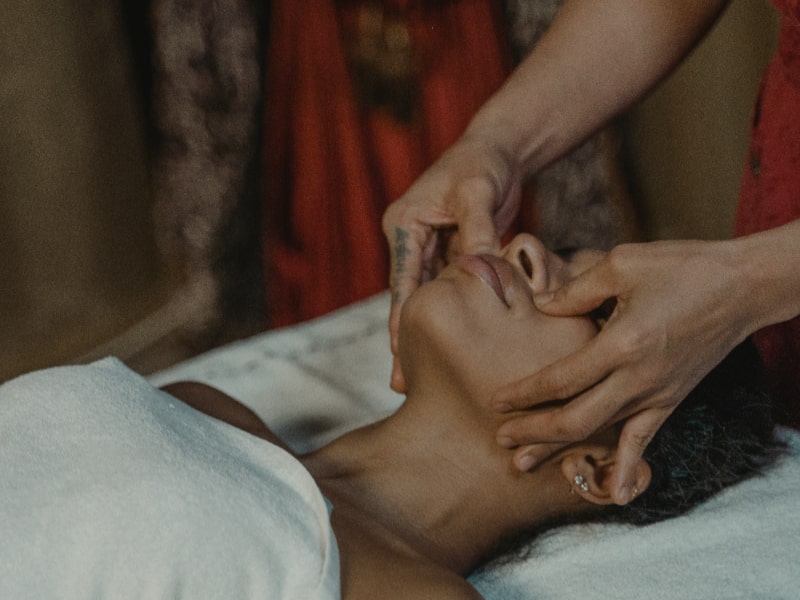 Pufferfish face no more when you get a lymphatic massage as it makes your complexion look super revitalised. A lymphatic massage is a type of facial that helps de-puff and promotes lymphatic drainage by unloading the build-up of lymphatic fluid within your face. An aesthetician will massage your face using the pads of their fingers and apply gentle pressure to get rid of excess fluid and toxins in your face. Regular massage promotes blood flow, makes your face look more snatched, and improves your natural glow. So why wait? Book a session now because your skin deserves to be spoiled!
Microcurrent Facial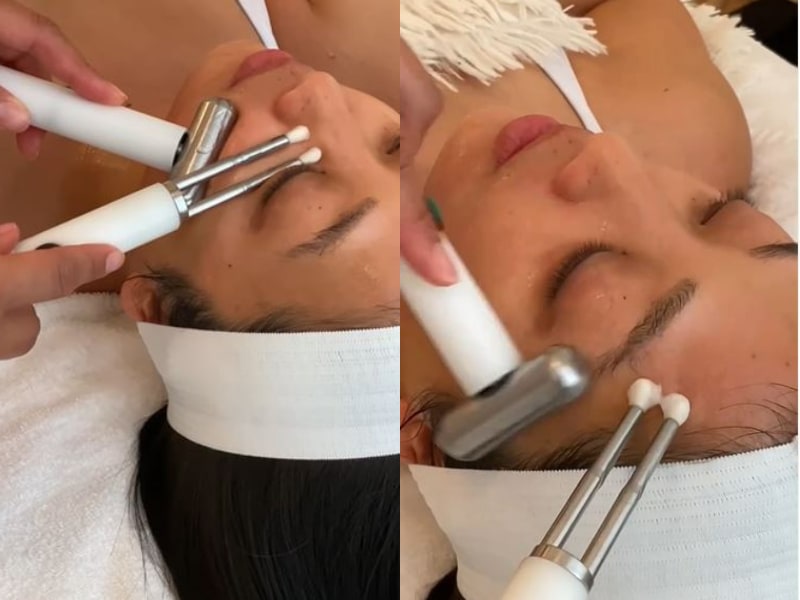 A microcurrent facial is one of the best facial treatments out there if you're looking for a  non-surgical facelift. It uses a mild electric current to penetrate your skin which is necessary for cell regeneration and rejuvenation. Using a microcurrent device, a little shock is applied to your skin and muscles to boost the rate of collagen production, reduce the appearance of scar tissue, and tighten the skin. You can have a microcurrent facial on its own or treat it as an additional step to your anti-ageing skincare routine. Skincare products will absorb into your skin better and gives the kind of glow that only seems to come after drinking a gallon of water.
Microdermabrasion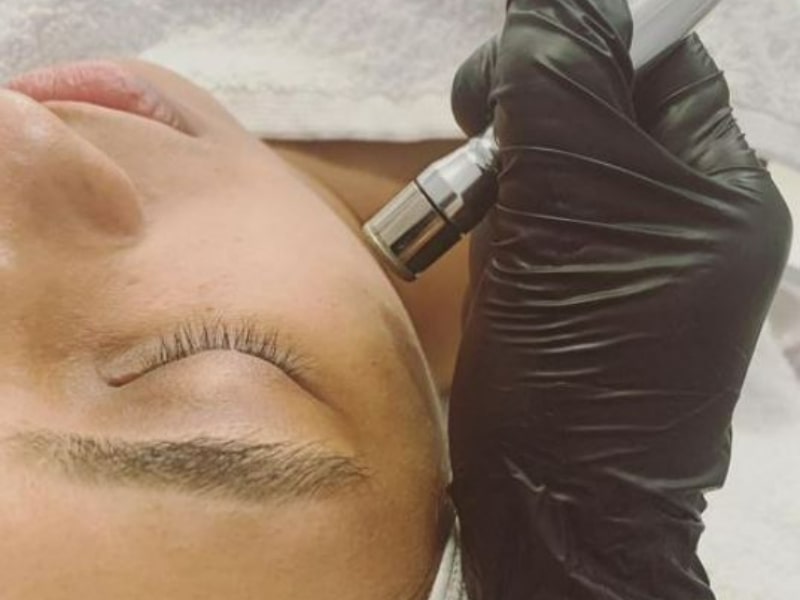 Now, let's move on to microdermabrasion. This facial works like sandpaper (but gentle) that reveal youthful skin and improve texture while ridding your skin of dirt and oil. Microdermabrasion facial benefits include speeding up cell turnover rate, stimulating collagen production, and encouraging elastin growth. Your skin will feel renewed, beautiful, and clear.
Skin Lightening Facial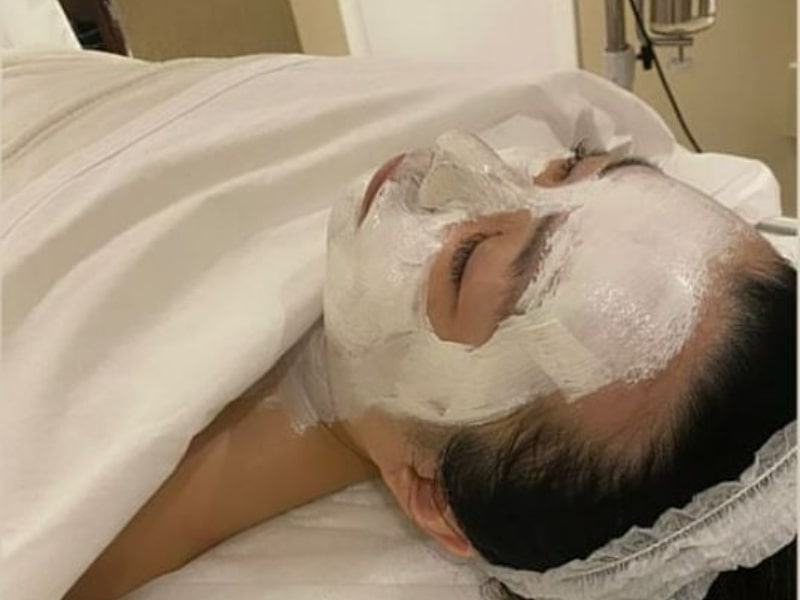 Shine bright like a diamond as you make your skin look truly luminous after a skin-lightening facial. Also known as brightening facial, whitening facial, or skin bleaching, this is one of the types of facials or cosmetic procedure that helps get rid of dark spots and patches, lighten dark skin areas, and improve the appearance of blemishes. You will definitely love this facial treatment as it gives you that instant glow before you even apply a drop of makeup, and an oh-so even skin tone.
Types Of Facial Treatments

At Home When A Your Skin Needs A Little Pick-Me-Up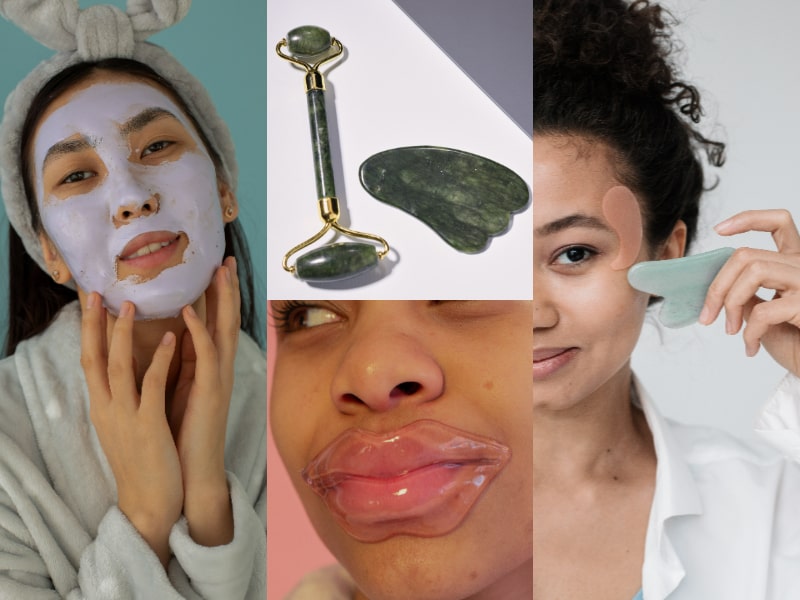 Getting a facial treatment every once a month sounds like a good skin therapy, but it may come with a hefty price tag that many of us can't afford. However, don't feel disheartened as there are tons of effective facial treatments that you can do when you need to throw yourself an at-home spa day. Here are the DIY skin treatments recommended by aestheticians: 
 Voila! Ultimate luminous skin is yours.
Facial Treatment Aftercare To Maintain Your Post Facial Glow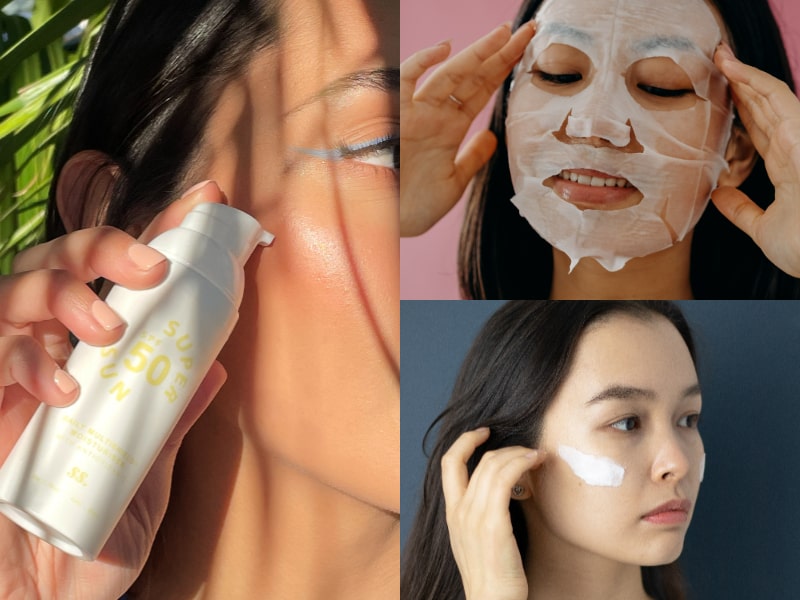 A beauty facial is a great effort to restore your skin's youthfulness and get a rejuvenated look. However, it won't last forever and that's why post-facial care is important for all types of facials to maximise its benefits before your next appointment. Make sure to:
Stay away from direct heat for the next 48 hours. This includes a hot shower and sauna. 

Avoid applying heavy

makeup

or any

skincare products

for at least six hours after your treatment.

Avoid heavy workouts, sweating, smoking, and alcohol for up to 72 hours after your treatment.
You may continue with adding hydration, applying moisturiser, and protecting your skin using sunscreen when your skin is ready for your daily skincare routine. It's still important to keep your skin moisturised even if you have oily skin. There is a wide range of moisturisers formulated especially for oily skin. Before that, don't forget to quench your skin's thirst with a layer of hydrating serum to soothe your skin and strengthen your hydration barrier. No more cracked, itchy or dry skin!
Looking for more beauty and skincare updates? Check out Shopee Beauty Carou-Sale now.