From Oscar-nominated features to star-studded popcorn flicks, Netflix's movie gamble, for the most part, is a success. It is constant excitement and anticipation as many look forward to what the giant streaming service has in store throughout the calendar year. Earlier this year, the likes of The Adam Project, Texas Chainsaw Massacre, and Choose or Die have saved our stay-at-home Friday nights and weekends from being a snoozefest. The good news is that there are even more coming our way! So, here's a sneak peek of some of the best upcoming Netflix original movies that will grace our screens in the next half of the year. 
11

Best Netflix Original Movies

To Look Forward To In The Coming Months
Ryan Gosling, Chris Evans, Daniel Craig…can it get any better? Get your popcorn ready as we dive into the best upcoming Netflix original movies for the remainder of 2022.
Persuasion
Any fans of Jane Austen's novels here? The last book completed by the famed novelist before her death six months later is brought to life in this Netflix adaptation starring Dakota Johnson as protagonist Anne Elliot. What's more, an extra incentive to catching this romantic period flick is to watch the dashing Henry Golding on screen again!
Release date: 15 July 2022
The Gray Man
Billed as the most expensive film ever made by Netflix with a budget of over USD200 million (about RM881 million at the time of writing), The Gray Man is a highly-anticipated action thriller that stars Ryan Gosling, Chris Evans, and Ana de Armas. Directed by the Russo brothers, who helmed Avengers: Infinity War and Avengers: Endgame as well as Captain America: The Winter Soldier and Captain America: Civil War, this movie carries all the ingredients to be one of the best Netflix original movies ever released.
Release date: 22 July 2022
Day Shift
Doting dad by day, vampire hunter by night. Jamie Foxx stars in this action-horror comedy about, well, blasting vampires into oblivion! This should be a fun park-your-brain-at-the-door romp with plenty of great action (coming from the same director who made the John Wick series), laughs, and scares. Plus, look out for Snoop Dogg who also joins in to drop some vampires like they are hot.
Release date: 12 August 2022
Drifting Home
There's nothing like a good, heartfelt Anime movie that warms the heart. A Netflix original movie, Drifting Home is an upcoming feature-length Anime film about a group of children getting caught in a mysterious phenomenon that sends their apartment complex out into the middle of the sea. It is created by Studio Colorido, known for its previous efforts A Whisker Away and Penguin Highway.
Release date: 16 September 2022
The School for Good and Evil
Fairy tale, check. Fantasy, check. Hogwarts vibe. check. The School for Good and Evil is based on its namesake book series about two best friends being whisked away to a magical school where kids are trained to be fairy tale heroes or villains. It has a star-studded cast too, which includes our very own Michelle Yeoh.
Release date: September 2022
Wendell & Wild
Rejoice, fans of dark, offbeat stop-motion animation, as the director of The Nightmare Before Christmas and Coraline is back (after 13 years!) with his latest feature. Wendell & Wild tells the story of two demon brothers and their shenanigans after escaping from the Underworld. With the titular characters voiced by comedic duo Keegan-Michael Key and Jordan Peele, expect plenty of LOL moments amidst all the creepy stuff.
Release date: October 2022
Guillermo Del Toro's Pinocchio
The tale of Pinocchio has been told countless times. But what makes this Netflix adaptation a little different is that it is a stop-motion musical adventure helmed by the celebrated Academy Award filmmaker. Moreover, it is said to be an even darker retelling of the fairy tale. An all-star cast of Cate Blanchett, Ewan McGregor, and Tilda Swinton lend their voices.
Release date: December 2022
TROLL
Watching a giant "thing" (whether it is a dinosaur, robot, or kaiju) causing mayhem on the screen is always a thrilling affair. In this Norwegian flick, a gigantic ancient troll is awakened after being trapped for a thousand years, and it is hellbent on destroying everything in its path. We can't wait!
Release date: TBA 2022
Glass Onion: A Knives Out Mystery
One of the best whodunit movies in recent years is back with sequels (yes, sequels). Make a second date with Benoit Blanc (Daniel Craig) as he dives into yet another murder mystery with an all-new set of star-studded cast that includes Edward Norton, Dave Bautista, and Kate Hudson. This will not be the last of his detective adventures as the third Knives Out instalment is penned for a tentative 2024 release on Netflix.
Release date: TBA 2022
Slumberland
Jason Momoa, most famous for Aquaman, is a 9-foot monster-human hybrid in Slumberland. Before you conclude that the actor has ventured into horror, rest easy, as this is very much a family movie. In this show, he guides a young girl through a world of dreams and nightmares as she searches for her late father.
Release date: TBA 2022
Enola Holmes 2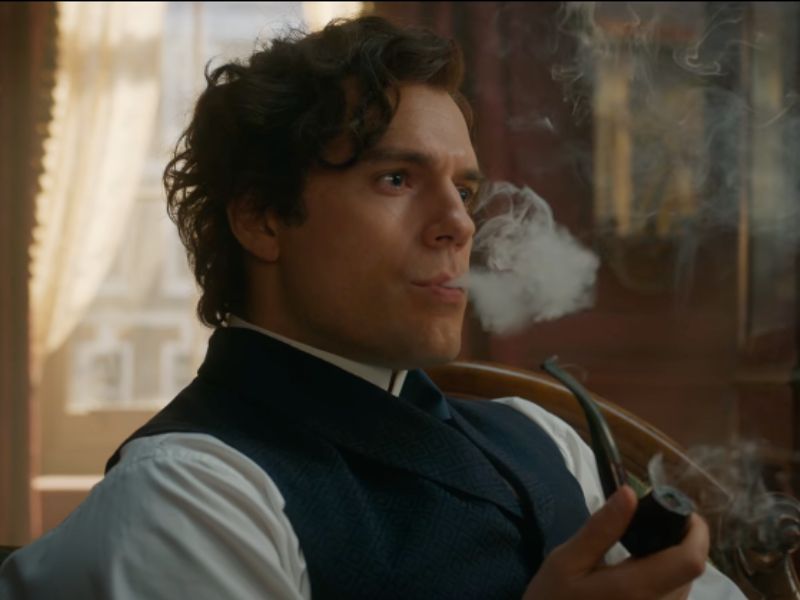 The 2020 flick depicting the adventures of Sherlock Holmes' teenage sister was one of the best Netflix original movies for many of us, and it will be back with a sequel soon! While not much is known yet regarding the plot, what we do know is that Millie Bobby Brown and Henry Cavill will return to reprise their roles as the title character and the world's most famous fictional detective respectively. 
Release date: TBA 2022 
Savour The

Best Movie Nights With These Netflix Original

Flicks
We couldn't ask for more with this absolute fire roster! And we haven't even talked about all the Netflix original series that will be debuting alongside these releases. Which are the best Netflix original movies you can't wait to feast your eyes on? Let us know in the comments!
Related: 5 Ways To Watch Netflix Together Online When You're Physically Apart