Curling irons—practically every straight-haired girl and guy is well-acquainted with this popular hair styling tool. After all, they're one of the more accessible ways to attain luscious, commercial-worthy (well, sometimes) curls while allowing us to revamp our hairstyle. However, with so many options to choose from, you'd wonder what on earth is the difference between each one? Here's our guide to the most popular types of hair curlers to help you make a decision that suits your needs. 
9 Different

Types

Of

Hair Curlers

& How To Use Them 
Curling Iron With Clamp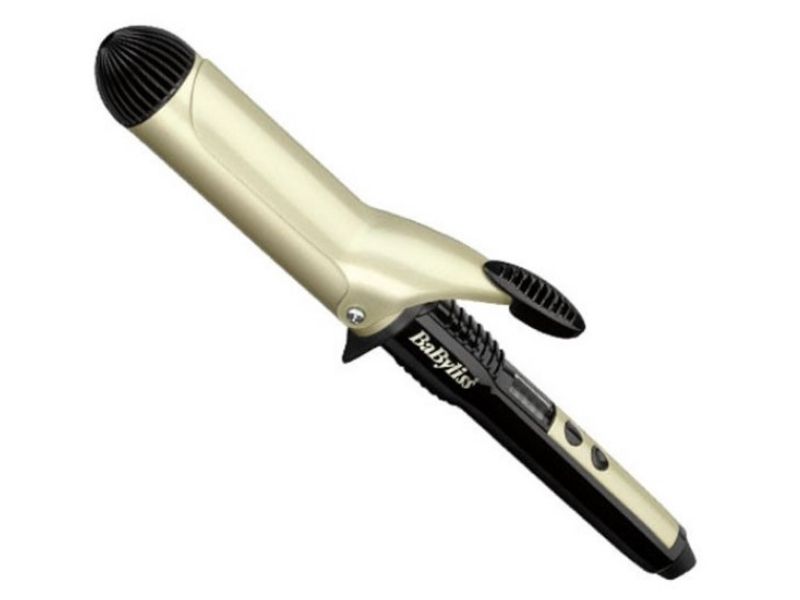 An oldie but a goodie, you can rarely go wrong with this hair curler type. Curling irons with clamps are great for creating more long-lasting and elegant curls. The tension from clamping your hair is what helps make your curls appear neater and well-defined. 
How to use: With these, you would have to curl a section of your hair from the bottom and roll upwards. However, it's quite tricky to curl the hair closer to the scalp. This is why most of your curls are typically concentrated in the lower half of your hair. The plus side is that you won't need to hold your hair in place, so no need to worry about getting burned! 
Best for achieving: Long-lasting, elegant curls.
2-In-1 Straightener & Curler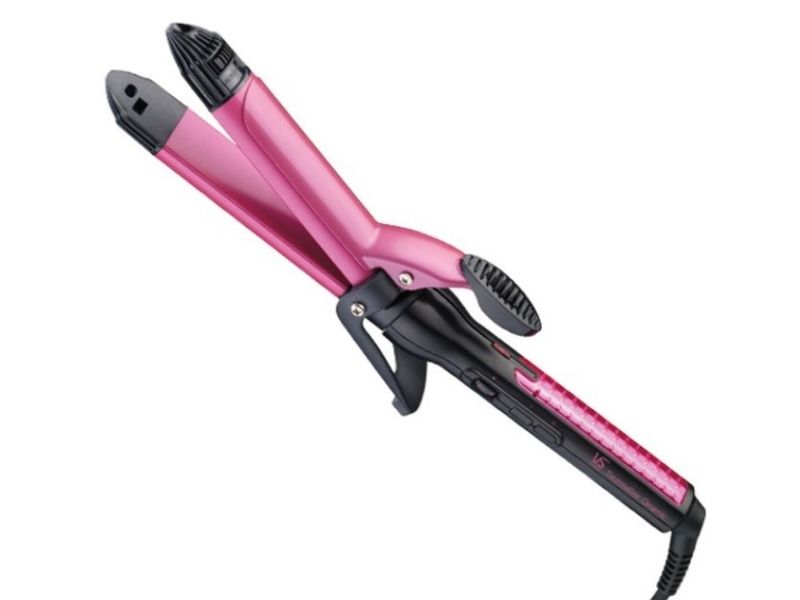 If you frequently switch up your hairstyle, then you'll enjoy using a 2-in-1 straightener and curler.  You get the best of both worlds in just one device and this type of hair curler also saves space in your drawer. 
How to use: With some of these hot tools, there's a flat iron function on one main clamp to straighten your hair. Then for the curling section, there's another mini clamp at the side to wrap your hair around the outer barrel. This is where it differs from typical straighteners, as even the outer sides of the clamp get heated up for hair-curling. 
Best for achieving: Soft and simple, everyday waves.
Spiral Curling Iron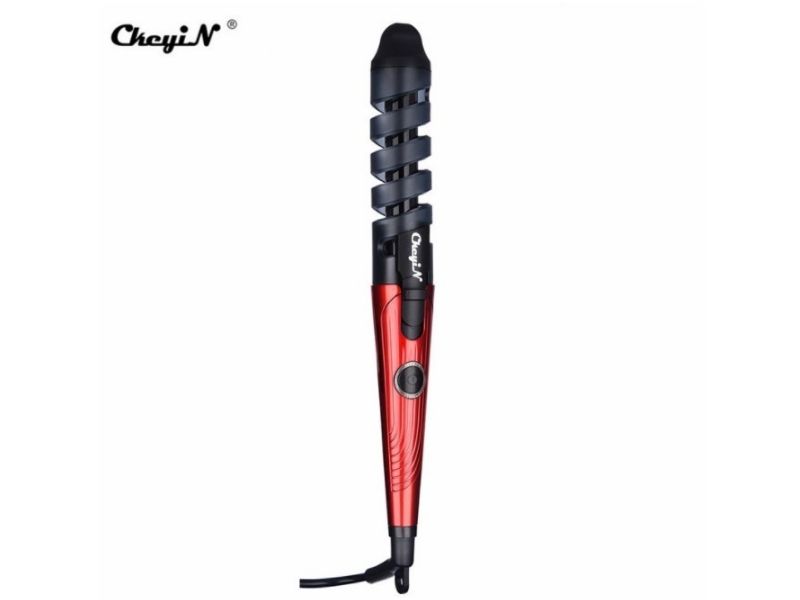 The spiral type of hair curler is best for those who want to achieve uniform and tight curls. Like its namesake, the hair styling tool is shaped with a specific spiral pattern on its barrel wand. 
How to use: Grab one section and wrap your hair around the wand and take care not to overstuff it. As long as you follow the natural grooves of the hair curler, you'll end up with flawless, S-shaped curls. If your spiral curling iron comes without a clasp, just twist your hair around the wand from the roots to the end. If it's equipped with a clasp, you could lock your hair in and twist upwards to the roots. 
Best for achieving: Flawless, S-shaped or retro curls.
Bubble Wand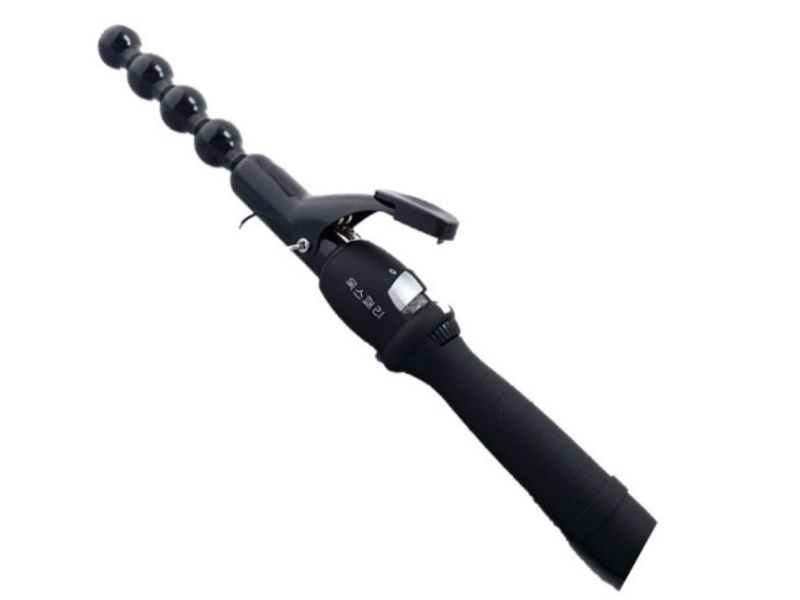 This type of hair curler is the beginner's guide to curly hair. Just like the spiral curling iron, the bubble wand has ball-shaped grooves that precisely show where to wrap your hair around. As opposed to the spiral iron creating vintage-inspired curls, the bubble wand easily achieves the effortless, "I woke up like this" look. 
How to use: Hold the wand upside down and then twist a hair section around the bubble creases for neat, bouncy waves. 
Best for achieving: Relaxed beachy waves.
Thin Curling Iron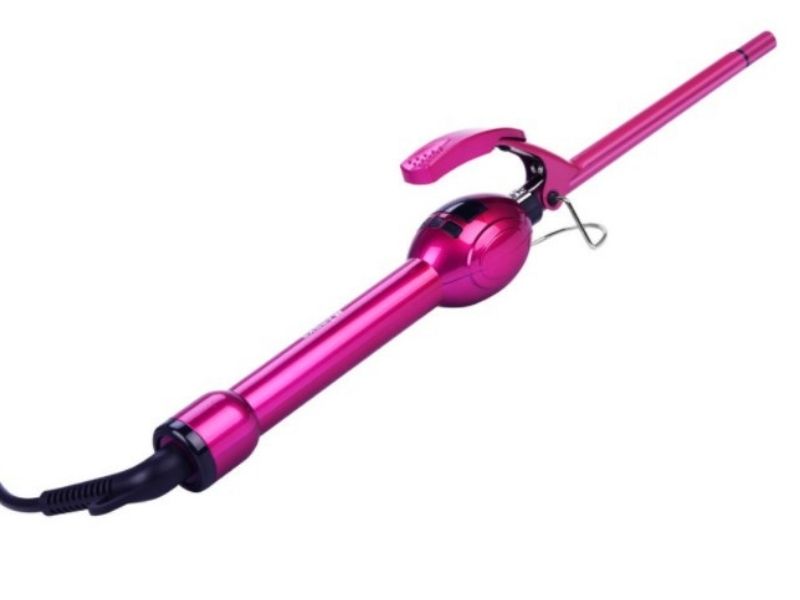 If tiny ringlets and tight coils are what you're going for, then a thin curling iron is the way to go. This hair curler is the type with the slimmest wands (practically chopstick-like) to curl every strand. Now, there's good news and bad news. The good news is, because of how small the barrel is, you're going to have extremely voluminous, curly hair. Think Camila Cabello and Zendaya kind of curly. The bad news is that it's incredibly time consuming and you might have to sit at your vanity for hours. But the payoff is definitely worth it and your curls will last longer too!
How to use: Take a small section of your hair (ideally it should be around the same width as the barrel), wrap it around the wand, clamp the hair in place, and curl inwards. 
Best for achieving: Tight, voluminous ringlets.
Tapered Curling Iron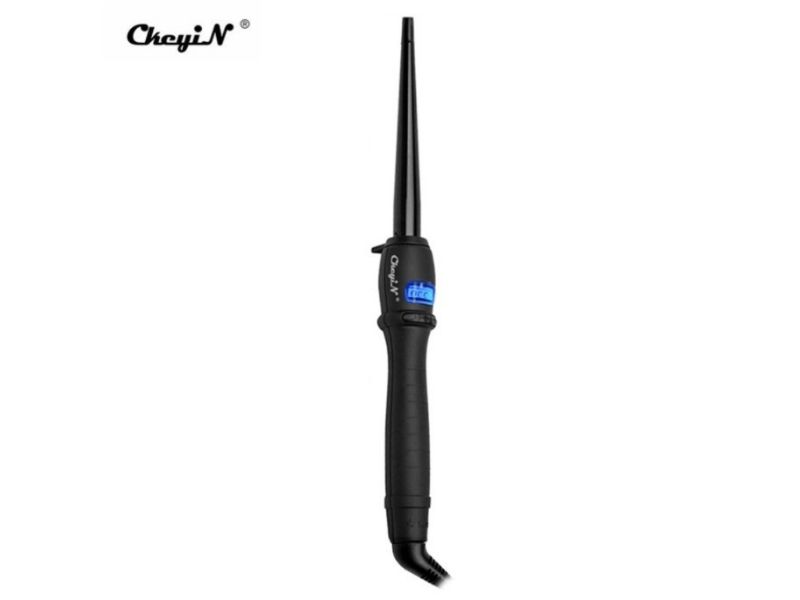 Tapered curling irons have barrels with a wider base that slims down to a smaller tip. What's particularly handy about tapered irons is their versatility that enables you to have a wider range of styles. For instance, you can achieve bigger waves with the wand's larger base. Or create smaller waves using the narrowed tip of the wand. 
How to use: For best results, curl your hair from the roots, starting at the base and finishing off at the tip. This gives you more volume at the top of your hair. 
Best for achieving: Bigger or smaller voluminous, everyday curls.
Automatic Hair Curler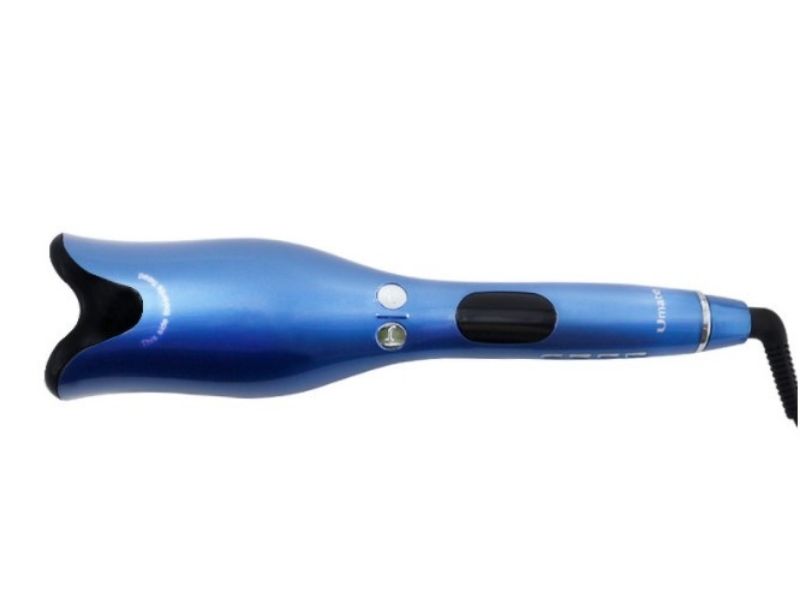 With the amount of stretching and twisting you have to do, styling your hair can be quite the arm workout. However, nowadays, you don't even need to manually twist your hair around the curling iron because automatic hair curlers practically do all the heavy lifting by curling your hair for you!
How to use: Place a small section of hair in the opening of the curling iron. One click of the button will have the barrel rotating on its own. It then immediately sucks the hair in and wraps the small section around the barrel. Most automatic hair curlers are programmed with a built-in timer that automatically shuts off once it finishes curling your hair. So, you're in safe hands!  
Best for achieving: Big, uniformed waves. 
Three-Barrel Hair Curling Iron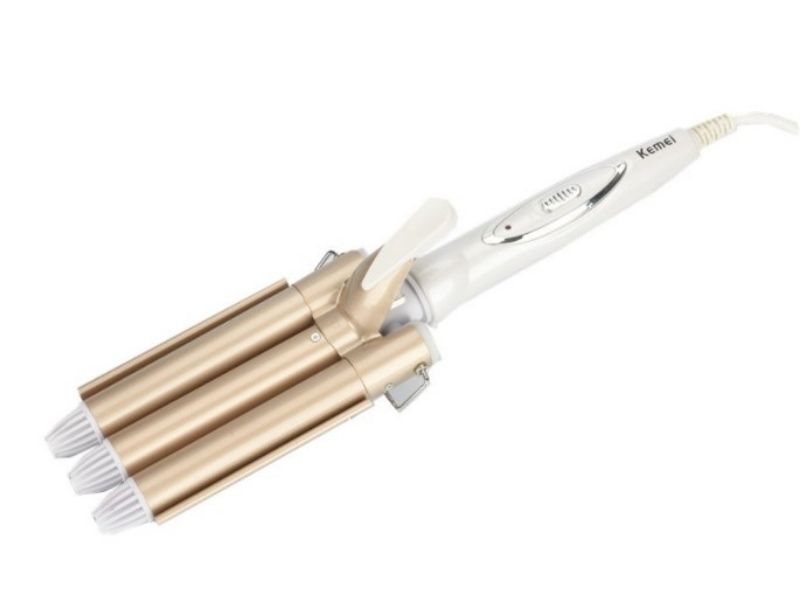 We all know how agonisingly challenging it is to get the hang of rotating your curling iron. And it's even more frustrating when all we want are some "effortless" (yeah right) beach waves. Enter the three-barrel hair curling iron! These types of hair curlers come with a huge clamp that allows you to achieve loose crimp waves without twisting your hair. 
How to use: Angle your waver horizontally and clamp downwards from top to bottom. Repeat the process until your entire head has soft waves. Since this hot tool is usually quite large in size, it's best suited for those with medium to long hair. If not, you can opt for a smaller three-barrel waver (something akin to a crimper) to use on your short hair. 
Best for achieving: Loose, crimp waves.
Hair Dryer Curler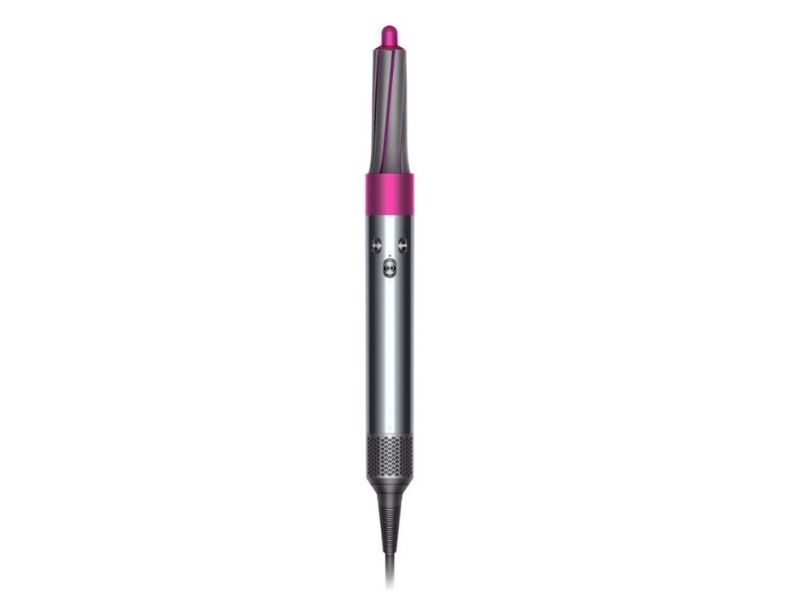 Now, it's no secret that curling heat tools, as convenient as they may be, are also quite damaging to the hair. This is where Dyson has completely changed the game for hair curlers since its launch of the Air Wrap hair dryer curler. Their multi-use styler—which comes with six different attachments for a variety of hairstyles—simultaneously dries damp hair while curling it. This allows you to style your hair without worrying about heat damage. 
How to use: After showering, comb your hair through and let it air dry for a little bit till it's slightly damp. Or use the pre-styling dryer attachment if you don't want to wait that long. When curling, set the curler to the highest heat setting and air flow. Then hold the wand vertically and bring a section of hair close to it. Once it's near enough, your hair will immediately wrap itself around the barrel. For longer hair, hold the wand horizontally instead to get more hair around the barrel. 
Best for achieving: Soft, voluminous waves. 
Fake Natural Curly Hair With These Different

Types

Of

Hair Curlers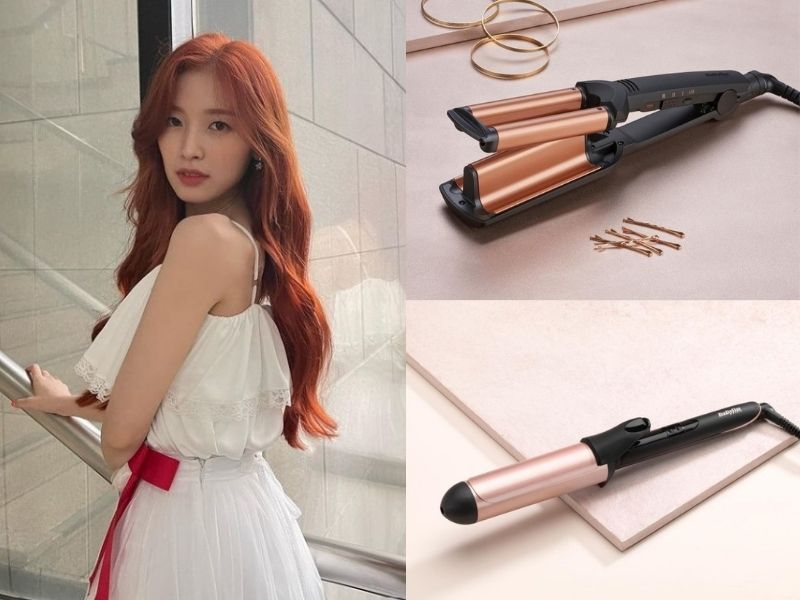 Now that you know the difference between these common types of hair curlers, which style are you going to choose? From beachy waves to Hollywood curls, we hope you have fun experimenting with various hairstyles! Don't forget to spray your hair with a heat protector and other hair care products to maintain its healthy sheen. Planning on getting a new fringe? Take your pick from these 10 fringe styles to enhance your facial features.