The iMac has been around for almost 23 years now. It is such an iconic product for the Apple brand and has a legion of dedicated fans and users worldwide. This year, the iMac underwent arguably one of its most dramatic makeovers, inside and out. It is enough to not only get Apple fans drooling but also curious side-eyes from staunch Windows PC users. If you have been using PCs all your life, maybe now's finally the time to switch to the new iMac 2021. iMac users have every reason to upgrade to the new machine, but even more so for PC users to make the jump.
The

iMac 2021

Triumphs The PC In These Five Areas
Goodbye Boring-Looking Computers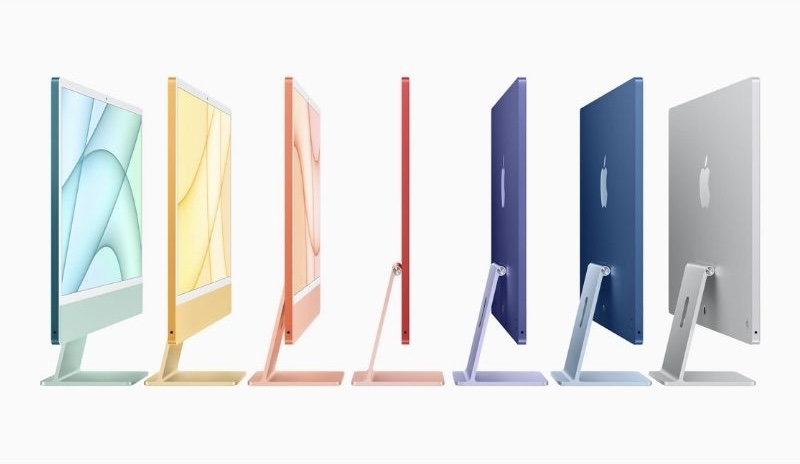 Let us guess. Your PC monitor is black. So are your keyboard and mouse too probably. Black is fine (if not drab), but how many of you ever wished for a splash of fun colours on your computer? If we can swoon over which colour to pick for our smartphones, why not our computers too?
The new iMac 2021 comes in seven vibrant colours—blue, green, red, yellow, orange, purple, and silver. The centrepiece of the machine, the monitor, features a two-tone colour design. The accompanying Magic Keyboard, Magic Mouse, power cord, and even the cables have a similar hue.
With work-from-home culture becoming the new normal at present and in the near future, setting up a proper home office has never been taken more seriously than now. Plus, having a beautifully designed computer on your workstation not only improves the aesthetics in the room, but the cheerful colours could brighten the mood and also motivate you to work better!
Oh, did we also mention that the monitor is impossibly thin?
Few Monitors Are As Good As The

iMac 2021

's Killer Display
PC users have choices aplenty when it comes to choosing a monitor to work with their system. Safe to say, 1080p monitors are the standard for the majority of households. A smaller group of users who want a better-looking display would go for 2K (1440p) monitors. Even less common are 4K monitors which, by the way, come with handsome price tags.
But even the best 4K monitors in the market are no match to the 4.5K display of the new iMac. It is a 24-inch 4.5K Retina display with a P3 wide colour gamut, 500 nits of max brightness, industry-leading anti-reflective coating, and Apple's True Tone technology—which automatically adjusts the colour temperature of the display to the ambient light of the environment.
Everything benefits from having such a fine display. Text, photos, and videos not only look sharp and gorgeous, but you also get to enjoy greater comfort and readability. For something that you will be staring at most of the day, and almost every single day of the week, go for the best.
M1 Chip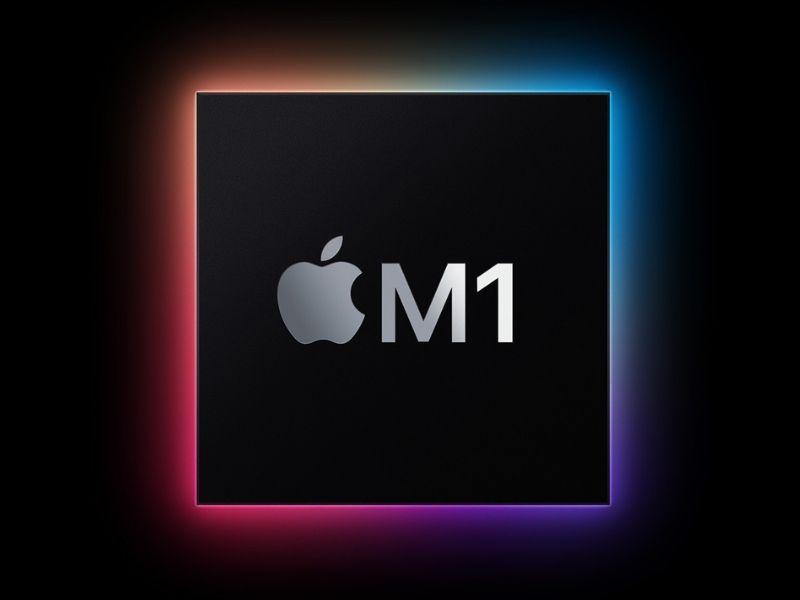 The M1 chipset made a groundbreaking debut with the latest MacBook Air, MacBook Pro, and Mac Mini. Apple's first in-house chip delivers spectacular performance and efficiency for a new generation of devices in the years to come.
With the M1 chip onboard the new iMac 2021, you can expect nothing short of a blazing-fast and super snappy performance under a system that runs cool and quiet. More than that, the chipset will also allow users to run iPhone and iPad apps on the computer, opening up even more possibilities in using the machine that not even a PC can do.
The All-In-One Factor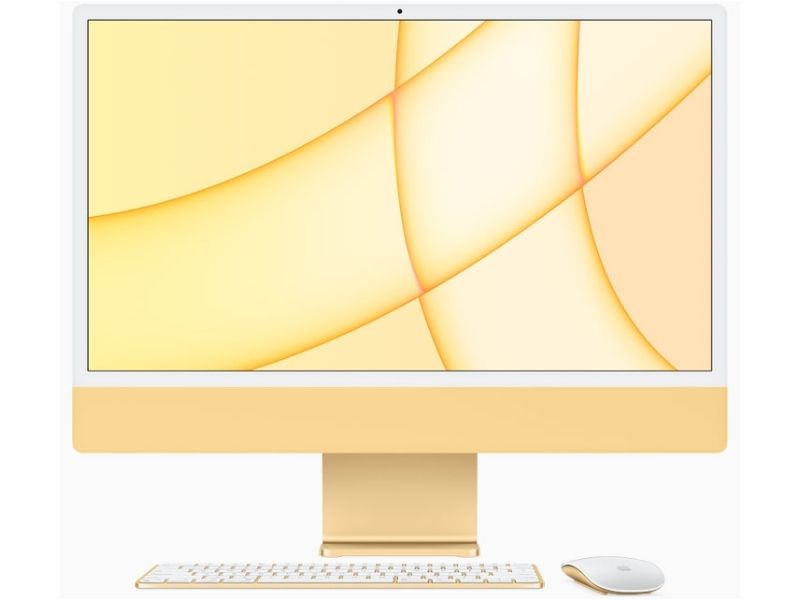 At its most basic, a computer has a display monitor, a keyboard, and a mouse. Most, if not all, users will add a set of speakers to the system. Many would also include a webcam, which has increasingly become an indispensable tool in the new norm. All these parts have to be bought separately.
The new iMac 2021 comes with all these out of the box. It has a built-in 1080p HD camera up front, a six-speaker sound system that supports spatial audio with Dolby Atmos, and a studio-quality three-mic array. None of these components is inferior in any way. The same cannot be said if you cheap out while putting together all the different parts of your PC.
The next time you upgrade your computer, instead of going through a round of sourcing and getting all the separate parts, why not just get a great all-in-one package and never have to worry about anything else? 
The Seamless Apple Ecosystem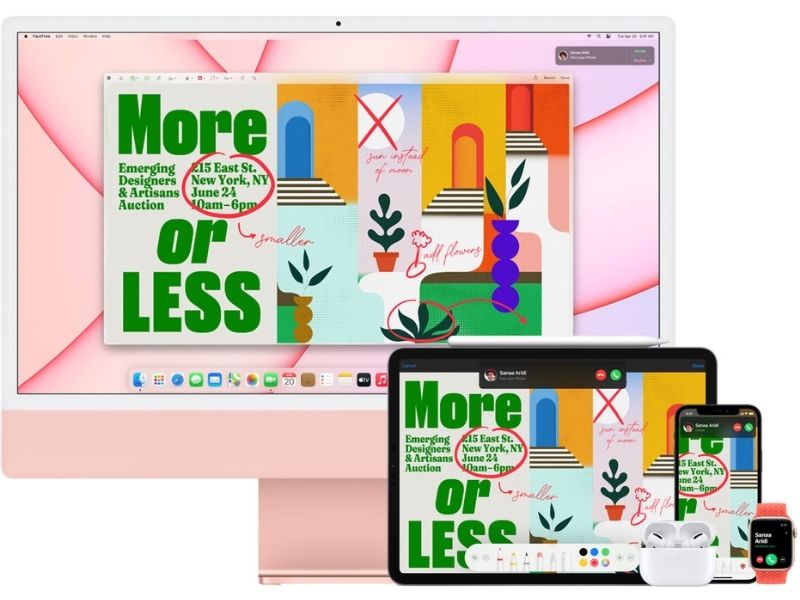 Some may scoff at Apple's "walled-garden" approach, but there is no denying that all Apple hardware works in harmony with one another to offer an unbeatable user experience. If you own an Apple device, getting an iMac as your primary computer is one of the smartest decisions that you can make.
The following are just a few scenarios of what an iMac can do when used alongside some Apple devices:
Receive and make calls on your iMac without touching your iPhone.

Send small and large files quickly and conveniently between your iPhone/iPad and iMac with just a couple of clicks using AirDrop.

Copy text, images, photos, and more on your iPhone/iPad, then paste them onto your iMac and vice versa.

Have your

AirPods

/

AirPods Pro

/

AirPods Max

instantly connect to your iMac as soon as you put on the

wireless earbuds

/headphones to your ears.

Compose a document/email on your iMac, and then continue where you left off on your iPhone/iPad and vice versa.

Automatically unlock your iMac and log in without typing a password when you have your

Apple Watch

on your wrist.
Apple

iMac 2021

Price & Availability In Malaysia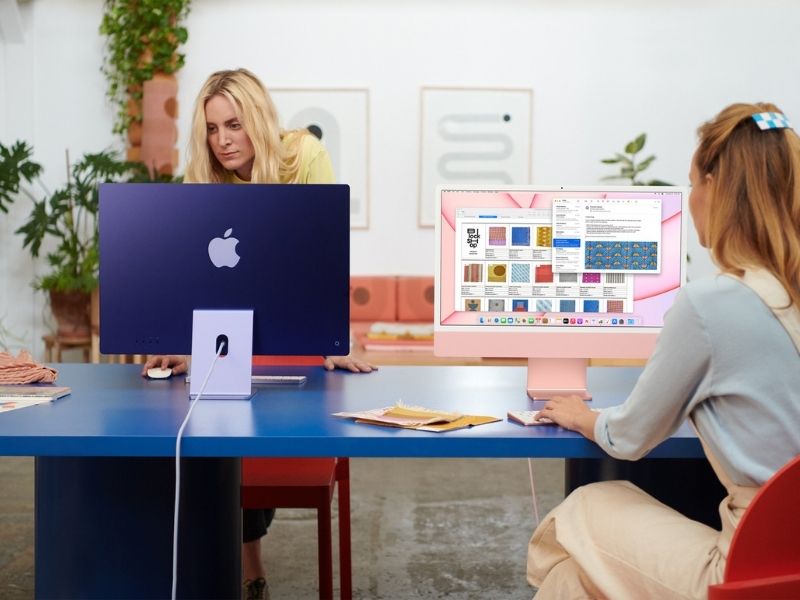 The iMac 2021 is undoubtedly a great, fuss-free computer to have at home for work and entertainment. If there is a time ripe for PC users to consider crossing over to the other side, the time is now.
Available now, you can purchase the computer at a starting price of RM5,599 from Apple authorised resellers on Shopee Malaysia.
Related: 5 Biggest Announcements You Need To Know From The Apple Event 2021
Check out Tech Thursday for 1-day only lowest price, unbeatable deals, and extra 20% Coins Cashback every Thursday!