Mullet haircuts for men have gotten a bad rep for the longest time. Ask anyone what they think is the worst hairstyle to exist, and a mullet is most likely going to be the answer. However, the last couple of years have seen a trendy revival of this controversial look, especially among K-pop boy groups. So if you're on the fence about switching up your hairdo, here are eight Korean mullet haircuts that just might convince you to try something new. 
Korean

Mullet Haircuts For Men

To Try This Year
Whether you prefer softer hairstyles or are looking for something bold to match your outgoing personality, there's bound to be a men's mullet haircut that's right for you! 
Textured Wavy Mullet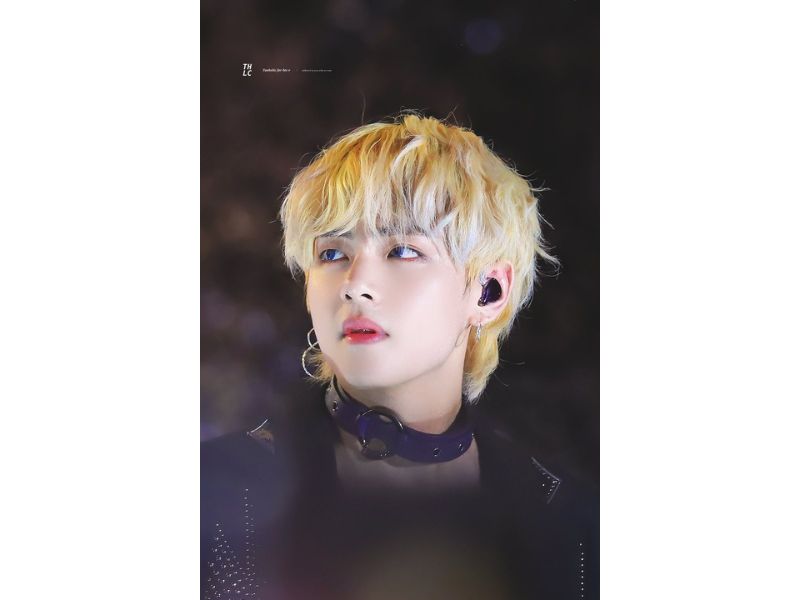 BTS' Taehyung (V) is no stranger when it comes to trendy mullet haircuts for men. Known to be the fashion icon of the group, Taehyung has been unashamedly rocking this '80s retro hairstyle in many different ways. We're probably all familiar with his voluminous, curly look from the ON comeback era. But his blonde textured mullet from the Lotte Duty Free Family Concert back in 2018 was just as show-stopping. To recreate his hairstyle, all you need is an 18 to 19mm curling iron and a spritz of argan oil for that messy, tousled look. 
Video Tutorial:
Sophisticated Modern Mullet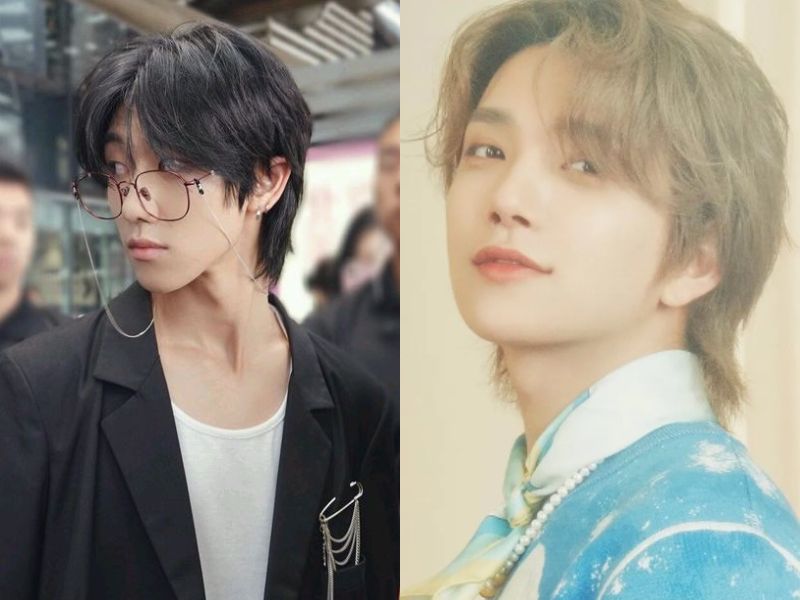 Prefer going with a sleeker and more sophisticated route for your Korean mullet haircut? Then draw inspiration from Seventeen's Joshua and Minghao (The8). Their soft, bouncy waves and face-framing middle-parting is a good introduction to this hairstyle if you're still not ready to commit to the look yet. For their mullet hairstyle, simply run a flat iron to your curtain bangs and curl them outwards. You can also go an extra step and create some subtle flicked-out waves at the ends for a more textured look. 
Long Cotton-Candy Mullet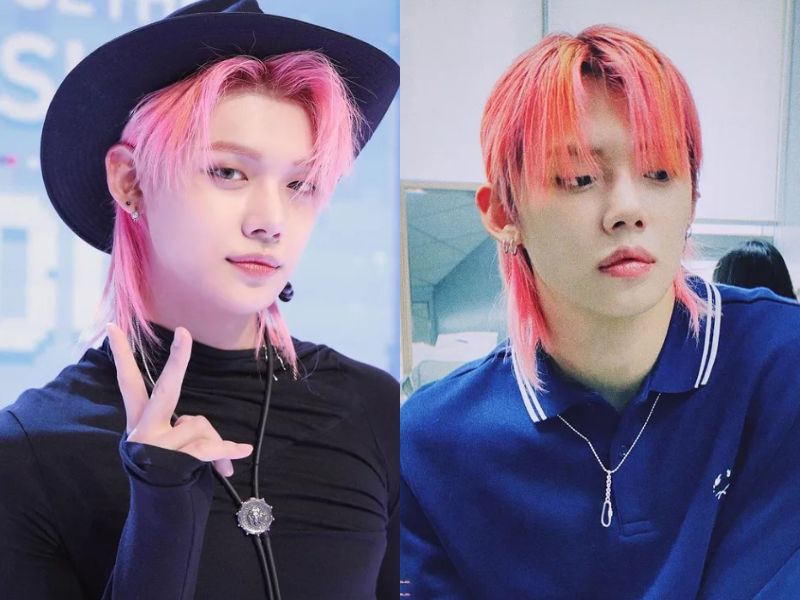 TXT's Yeonjun broke the internet with his long, cotton-candy pink hair during the group's Blue Hour comeback. If you're looking to make a statement with your mullet haircut for men, this is the way to do it! Don't know whether you want to grow out your hair? Then clip on some matching hair extensions to get a similar effect. On days when you don't want to wear your hair down, try tying your locks up in a half-updo. 
Related: The Most Popular Korean Hair Colours You Must Try This Year
Mullet With Hidden Highlights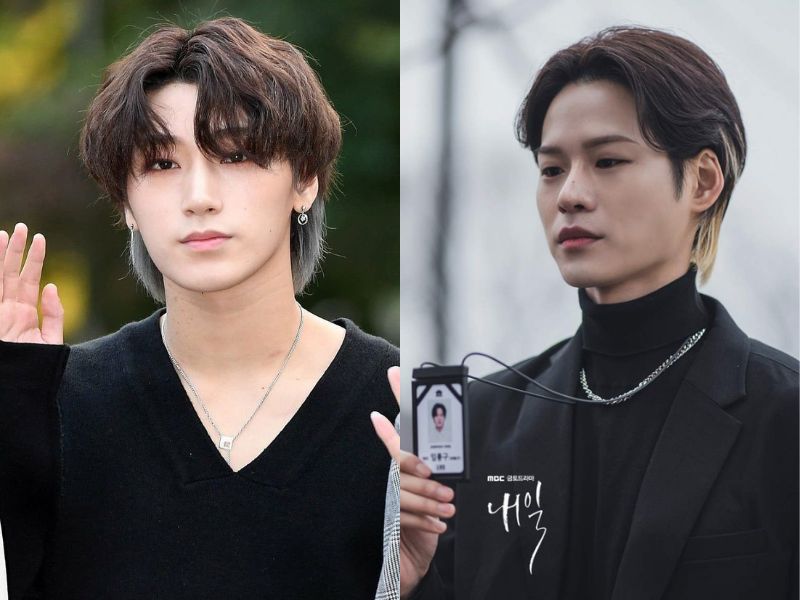 If you don't feel like dying your locks in a bold hair colour, you can try hidden highlights instead for a subtle alternative. Not sure what shade to go for? You can never go wrong with grey or blonde, which seem to be the favourite hues among Korean celebrities for this two-toned look. 
Related: These Two-Tone Hair Ideas Are Taking Over Social Media
Bold Rat-Tail Mullet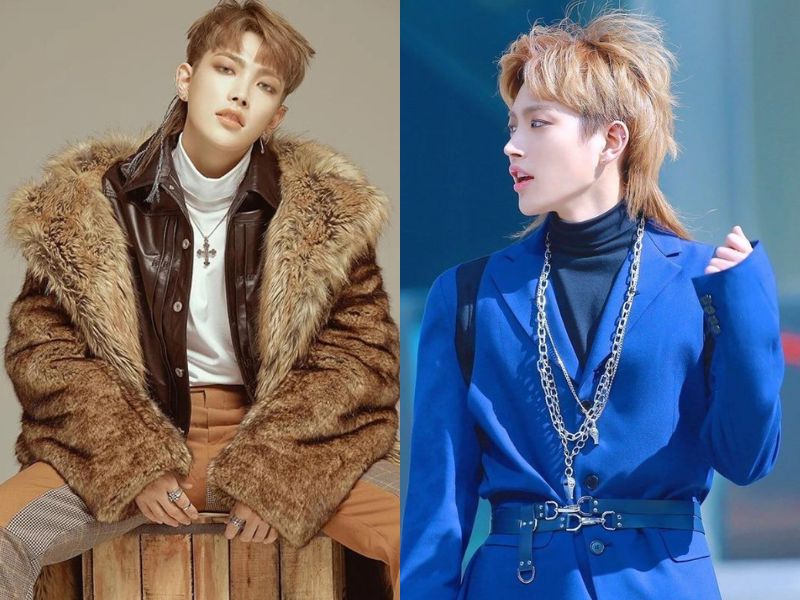 Ah yes, the rat-tail. Quite possibly the sole reason that started the whole mullet controversy in the first place. It has a choppy cut at the top section of the hair before it extends down along the nape in a dramatic length. Not everyone can pull off this mullet haircut for men, but maybe we'll make an exception for Ateez's Hongjoong. 
Short & Straight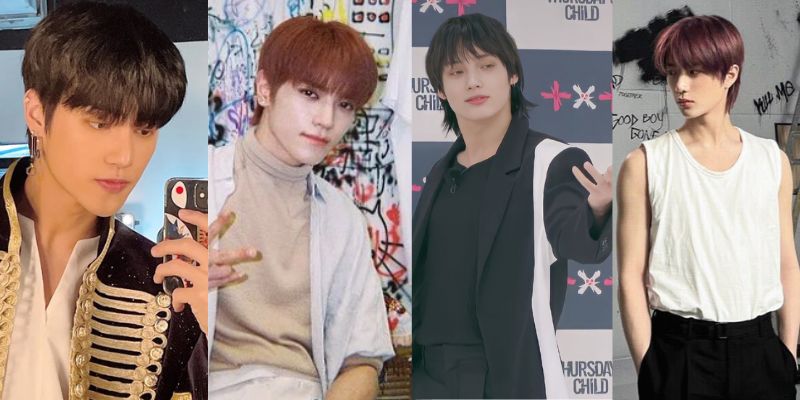 Many believe that the only options for men's mullet haircuts are limited to middle-length or long hair. Well, fret not, because short-haired dudes can still rock this hairstyle too even with their cropped tresses. The key is to maintain a slightly longer length that ends at the neck while keeping your bangs at eyebrow-level. This look is fairly low-maintenance, so a round brush and hair dryer should be sufficient in creating that voluminous top. 
Wolf Cut Mullet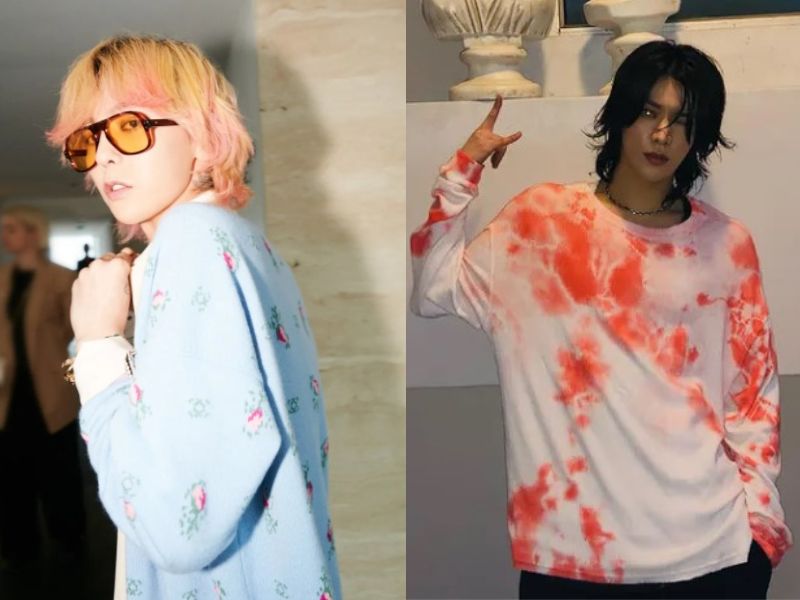 Meanwhile the wolf cut mullet haircut is perfect for men with longer hair. Characterised by tousled, messy layers to mimic a wolf's furry mane, this wild hairstyle is the ultimate Gen-Z hair trend everyone should try at least once. And if you have naturally wavy or curly hair, barely any upkeep is needed. Those with pin-straight locks will require more styling with a flat iron and texturising hairspray to maintain an "effortless" look. 
Related: TikTok's Biggest Hair Trends: 9 Ways To Style The Wolf Cut & The Shag
Edgy Mullet With Fade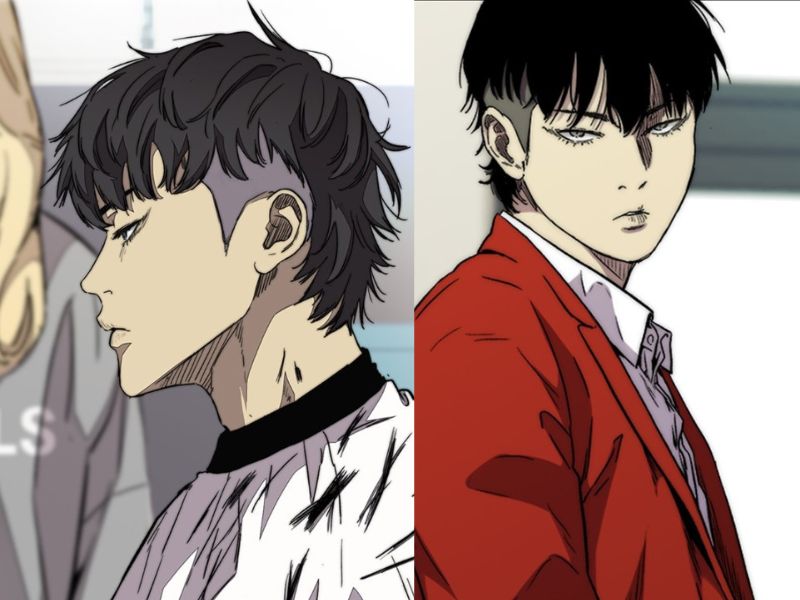 Okay, we know he isn't a
K-pop
celebrity, but we couldn't have a list of
mullet haircuts for men
without mentioning Jay Jo. He's a character from the popular Korean webtoon,
Windbreaker
, who's always been the perfect student until he's coerced to join the school's biking team. 
Apart from the stunning art style and storyline, Jay's signature mullet (aka The Jerry Curl Cut) also caught the attention of many readers. Featuring choppy layers and a side fade, this haircut requires a whole lot of attitude to pull off its rebellious aesthetic. Swipe on some
styling hair pomade
to keep your wispy bangs in place. 
Jay Jo Mullet Haircut Video:
Which Of These

Korean

Mullet Haircuts For Men

Is Your Fave?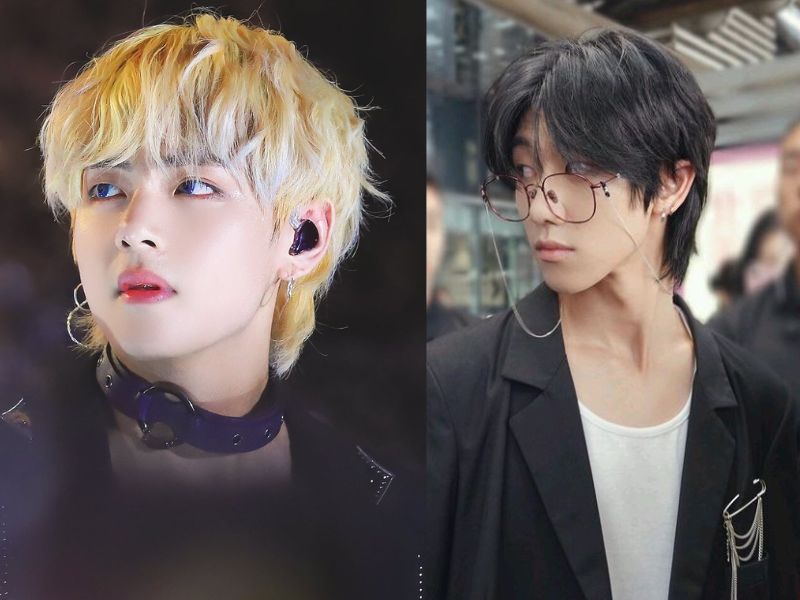 These Korean celebs are proof that mullet haircuts for men can be cool and are no longer as tacky as you remember. From soft and wavy to choppy and edgy, there are so many variations of this retro hairstyle. You can even convince your girlfriend to consider one of these mullet hairstyles for women and rock matching hairstyles with you. Otherwise, you can take your pick from these other Korean male and female hairstyles if you're not ready for a mullet yet. Don't forget to check out Shopee Beauty Carou-sale for more beauty updates.