Would you believe that this year is already coming to a close? With all that has happened, it's fair to say that 2022 has indeed been a bizarre period of adjustment and change for all of us. What better way to life up our spirits (and the ones around us) than with the season of giving? Here are some top Secret Santa gift ideas that you can get for your loved ones without breaking the bank.
Secret Santa Gift Ideas For The Beauty Enthusiast
1. Automatic Makeup Brush Cleaner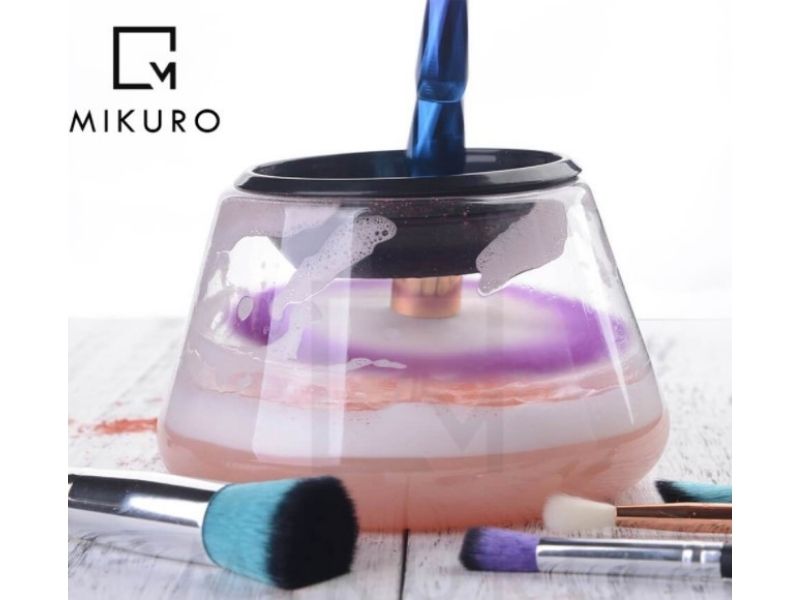 The absolute worst thing about using makeup brushes is trying to keep them clean. It takes forever to soak them through, soaping every tiny bristle properly just to remove all that built-up product. This convenient automatic makeup brush cleaner is a Secret Santa gift that you need to consider for all your makeup-loving friends. All they have to do is simply attach the tool to their brush before placing it in the bowl with washing liquid. Then, they can just press the button and let the gadget do the hard work. 
2. Maybelline The City Mini Eyeshadow Palette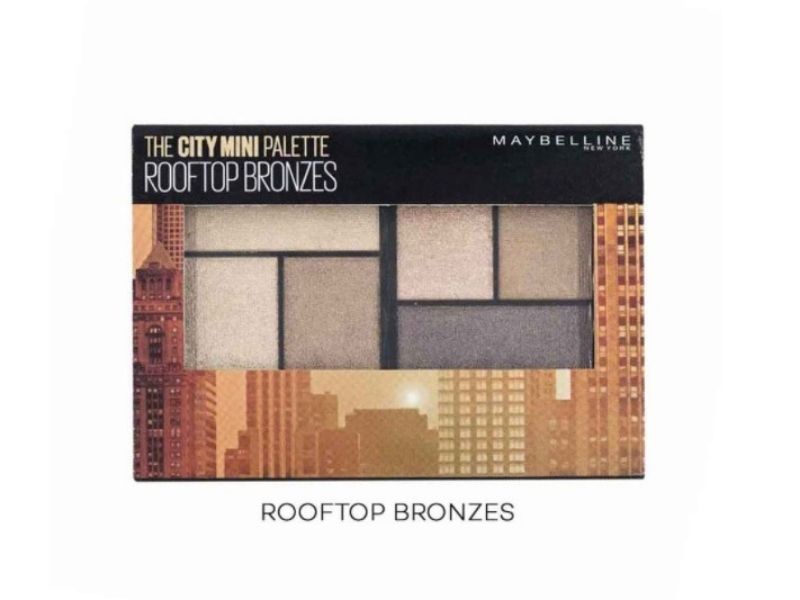 This compact little palette is the perfect Secret Santa gift idea for the working woman on the go. Its travel-friendly size allows them to easily pack it into their handbag, and whip it out later in the day for minor touch-ups. With six eyeshadow shades, they'll have enough versatility to transform any look from day to night. 
3. Cinta Shop Nourishing Body Butter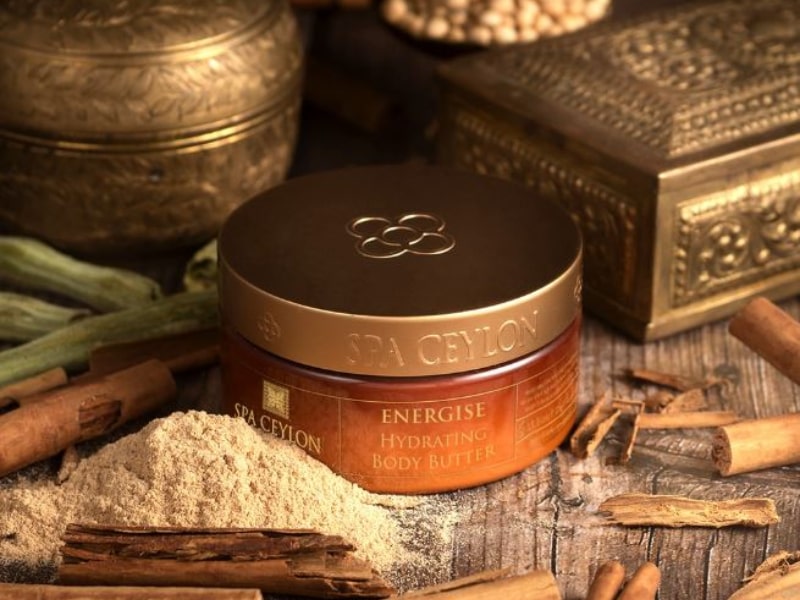 If your friend has been complaining about their dry skin for a while now, then they will appreciate this gift. This nourishing body butter contains organic Ceylon cinnamon and bergamot to revitalise the skin. These ingredients also get quickly absorbed into the skin and offer up to 48 hours of hydration. Your Santee will be left feeling silky smooth instantly, even just with one use.   
Secret Santa Gift Ideas For The Homebodies
4. Espresso Coffee Maker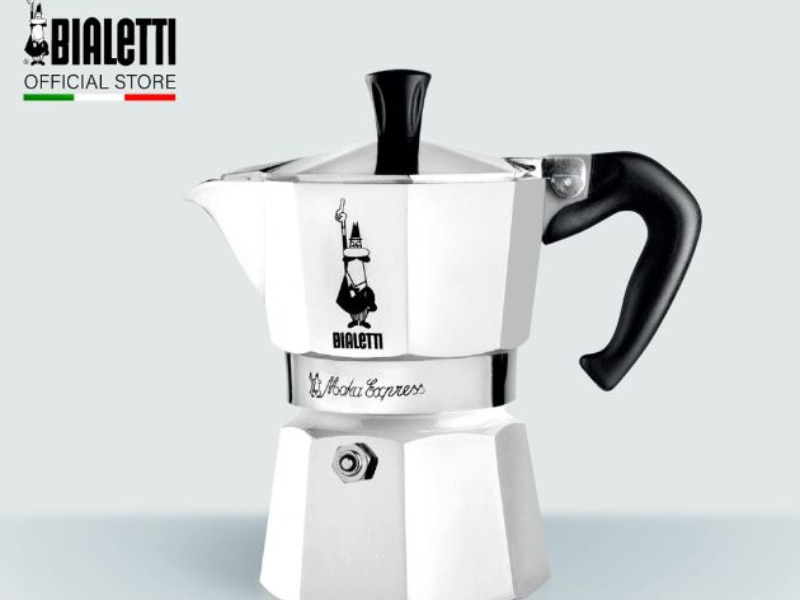 For friends who love spending their weekends in, especially with a warm cup of coffee in hand, why not surprise them with a handy moka pot? They no longer need to step outside to enjoy some richly smooth, and aromatic coffee when they can do so in the comforts of their own home. Besides, it looks aesthetically pleasing and isn't as complicated as a coffee machine. 
Related: Trust Us, These 13 Instant Coffee Blends In Malaysia Are Pretty Good
5. Electric Mini Cooker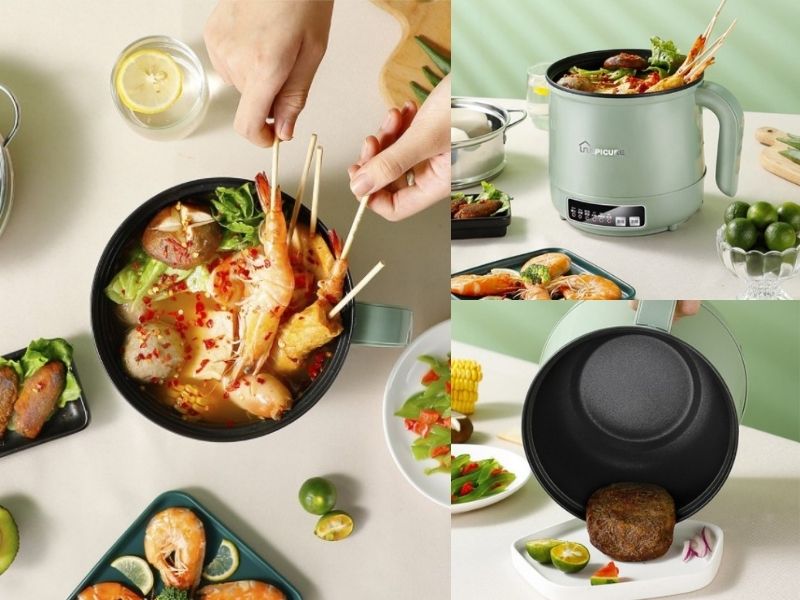 Cooking is a hassle on its own, and it becomes worse upon seeing the mountain pile of pots, pans, and dishes you have to wash up afterwards. With a mini electric cooker, your secret Santee can dump all their ingredients into one pot, and whip up a simple meal in no time. Plus, if this friend has been living only on take-outs because they're too afraid to burn the house down with their nonexistent cooking skills, then maybe this Secret Santa gift will slowly encourage them to cook more. 
6. Wireless Display Adapter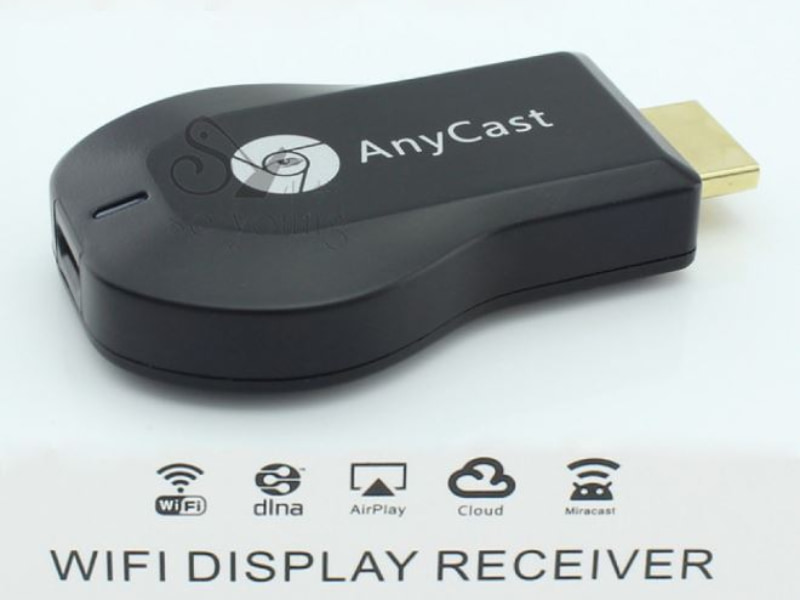 Improve your Secret Santee's home entertainment system with a wireless display adapter. This will allow them to sync their phone or laptop to the big television screen, transforming movies and games into an immersive cinematic experience. It's also great for their work-from-home setting if they don't have a large desktop, as they won't have to strain their eyes as much or stare at their laptop screen for too long.  
Secret Santa Gift Ideas For People Who Are Constantly Glued To Their Phones
7. AirPods Case
If they've got their phone with them, they're probably plugged in too. And if they've got careless hands, a sturdy AirPods case is long overdue. The design is modelled after the classic Game Boy, making it the perfect gift if your buddy is kind of a geek. We know, we know. They're slightly over budget but trust us that you will save your friend from heartache, and there's no greater gift than helping a loved one protect their prized possessions right? 
P.S. We're giving the case away to a lucky winner this festive season; watch this video to know how you can win!
8. Phone Grip/Pop Socket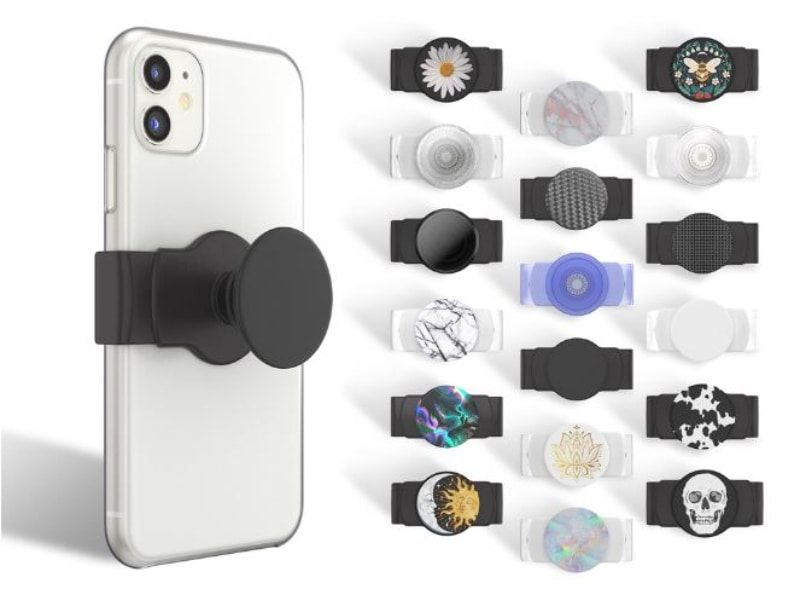 Everyone has dropped their phones at least once, sometimes even more than that. A pop socket is a nifty little mobile accessory that your phone-attached friend will surely use. They'll have a better grip over their phone and can double it as a makeshift stand to keep their phone upright when watching movies. 
9. Phone Case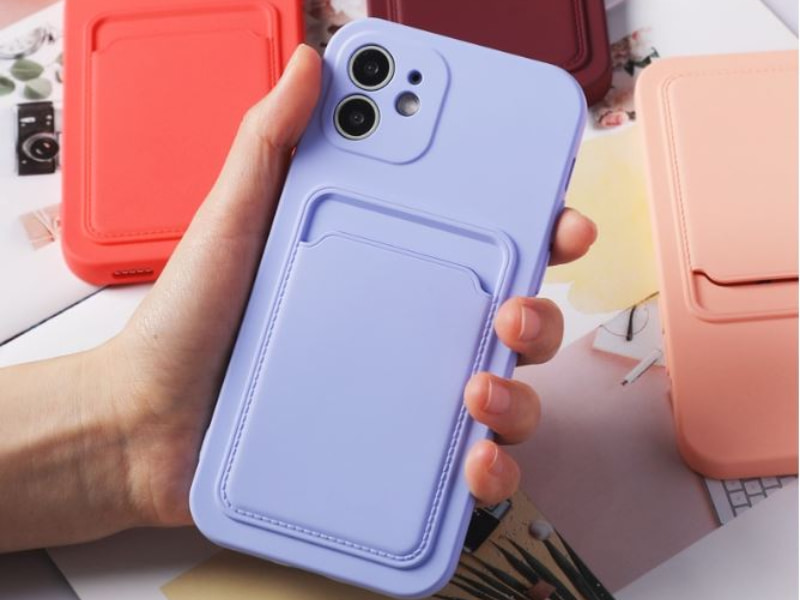 You can never go wrong with an eye-catching phone case for a Secret Santa gift idea. It protects your friend's phone and keeps it stylish at the same time. If your friend appreciates the extra storage, then this phone case equipped with hidden card compartments will be the best present for them. 
Gift Ideas For The Santee With A New Crib
10. Touch Lamp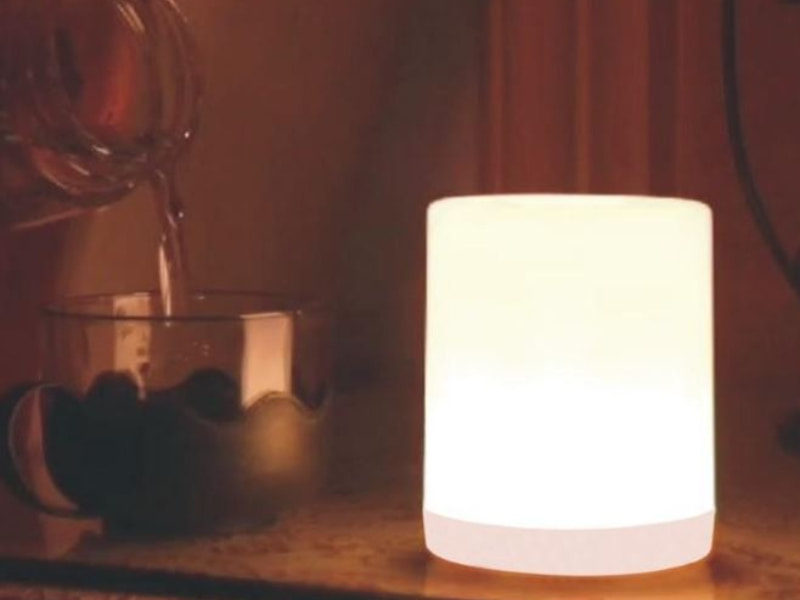 A touch lamp is one of the best Secret Santa gift ideas for your bookworm friend. It'll be especially handy on nights when they want to get in some reading before going to bed, but don't want to have all the lights on. They can simply place the lamp on their nearest bedside table and adjust the brightness level however they please with just a light tap. Its chic, minimalist design can blend into any home decor, so you won't have to worry about a clash of prints. 
Related: Use These Easy Electricity-Saving Tips To Cut Down On Your Monthly Bill
11. HOOGA Reed Diffuser With Quotes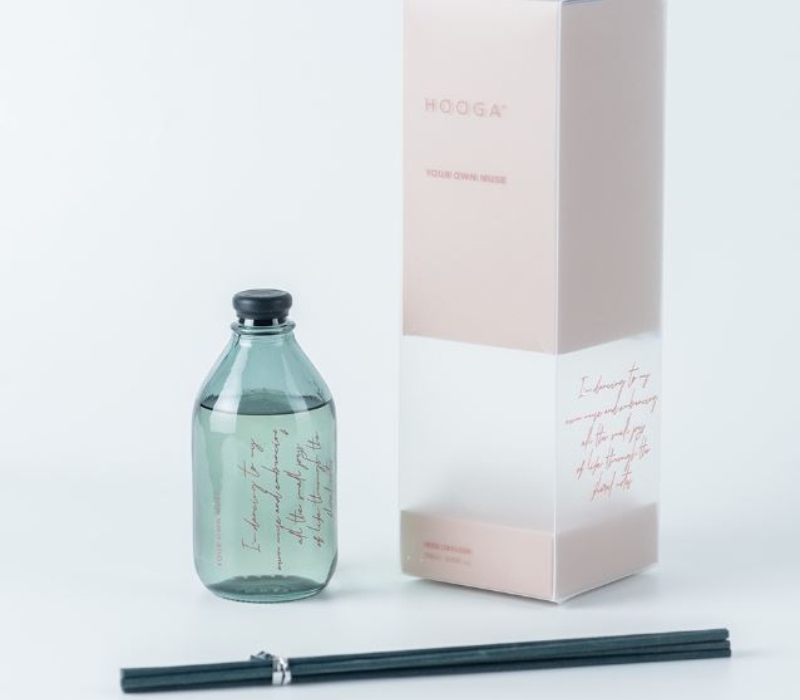 Keep your Secret Santee's new living space smelling musky with this Hooga Reed Diffuser. Everyone always has a preferred fragrance, and this series gives you options to choose from five different scent groups (flora, woody, citrus, fruity, and nature). Gift them with their favourite smell that will make their home feel like home. And they come with uplifting quotes for days when they don't feel quite like themselves!
12. Marble Spice Jar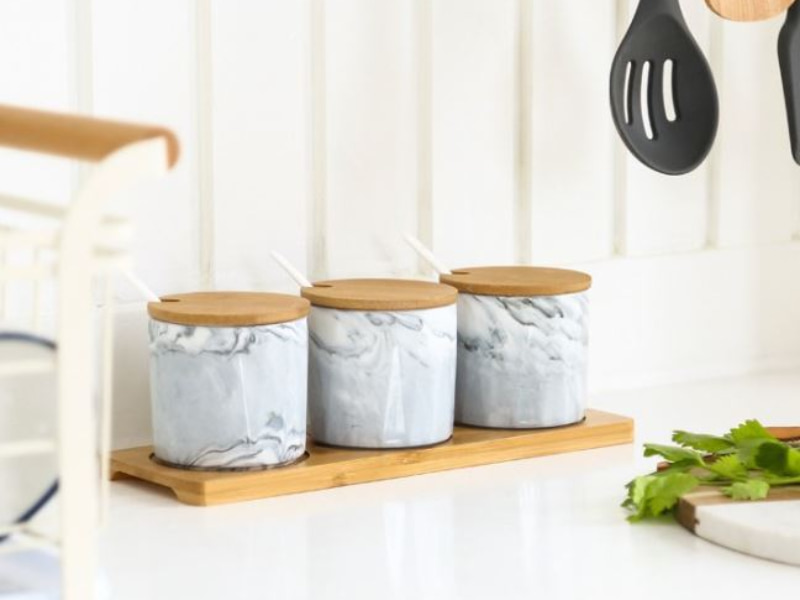 Beautify your Santee'skitchen countertops with these elegant marble jars. They're useful for organising herbs and spices while making them easily accessible when cooking. To make it even better, add in these food sticker labels too. This way, they'll be able to identify which jar holds which spice. 
Secret Santa Gift Ideas For The Coworker You Don't Really Know
13. Laptop Stand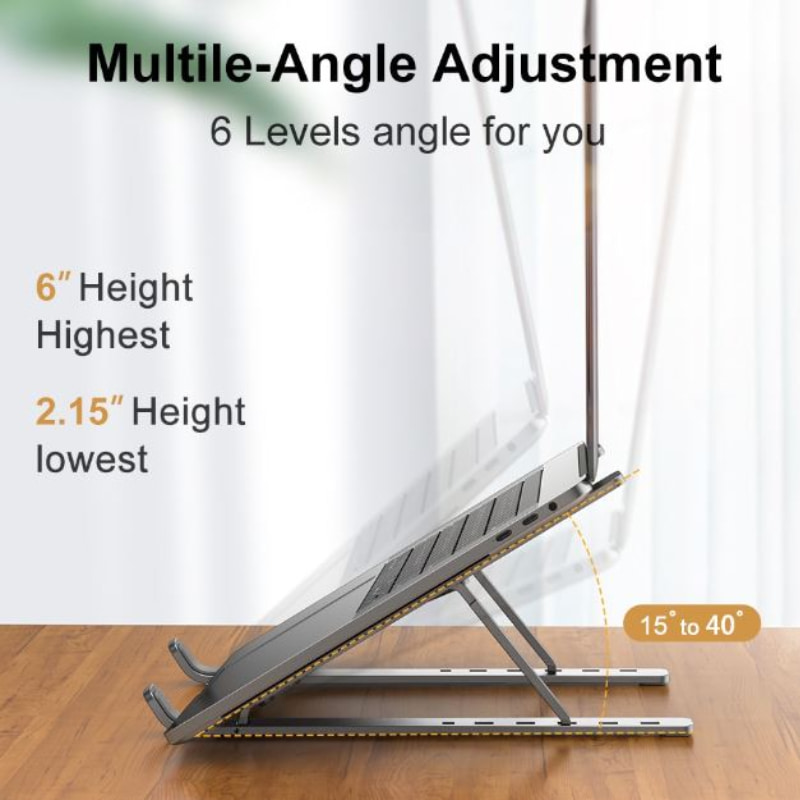 Working long hours at the office and peering down at a tiny laptop screen can often lead to awful shoulder and neck aches. This convenient laptop stand is a practical Secret Santa gift idea to give to your coworker, who you don't know too well yet. It'll raise their laptop to a more comfortable position and improve their posture as they work. They can also fold it up and pack it in their backpack to bring back on days when they're working from home. 
14. Cup Warmer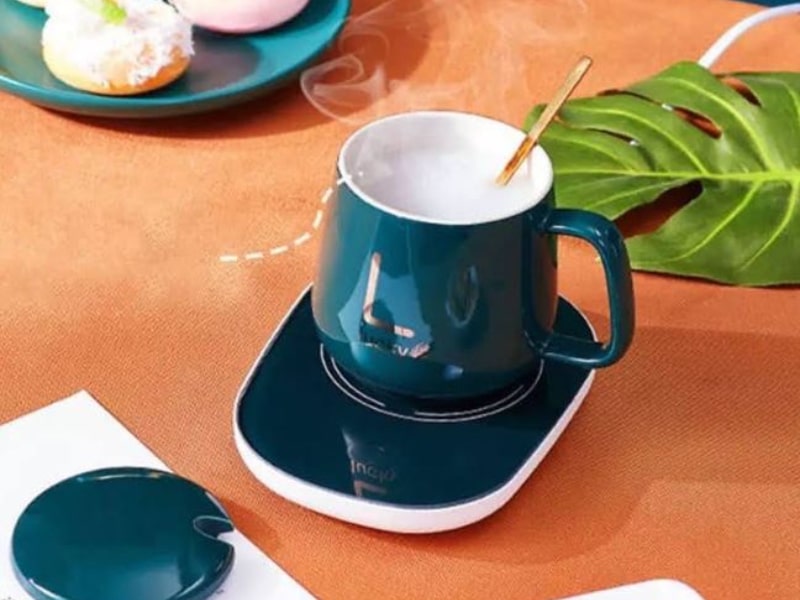 A plug-in cup warmer is another useful Secret Santa gift idea to get for your colleague. It will keep their hot beverages warm throughout the day, even with the air conditioning blowing at full blast. Now, they can enjoy their drink at a leisurely pace without worrying about it getting cold. 
15. Wireless Car Phone Charger And Holder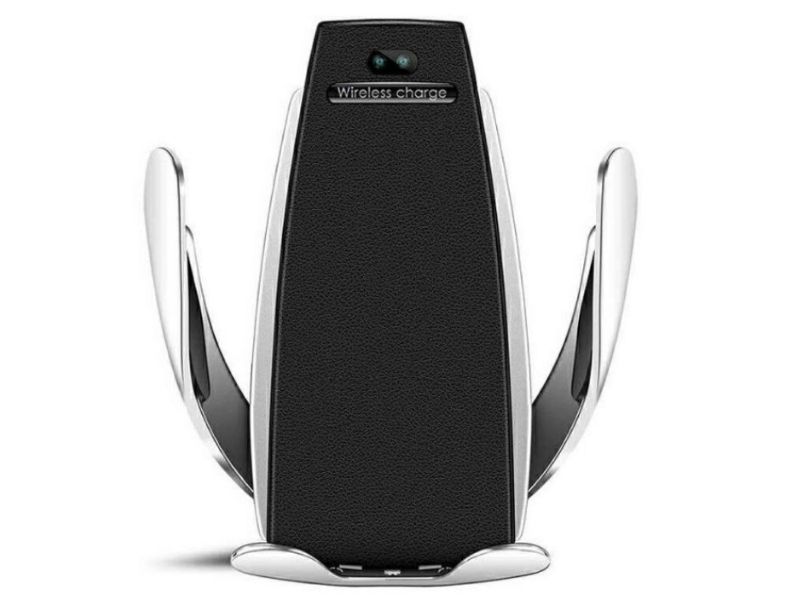 This wireless car phone charger and holder is great for the coworker whose daily mode of transportation is driving. It clamps their mobile down in a locked position, securing it properly. However, the highlight is that it can charge their phone at the same time even as they're using Waze to help them navigate through traffic on the way to work. 
Have A Blessed Holiday This Christmas With Your Loved Ones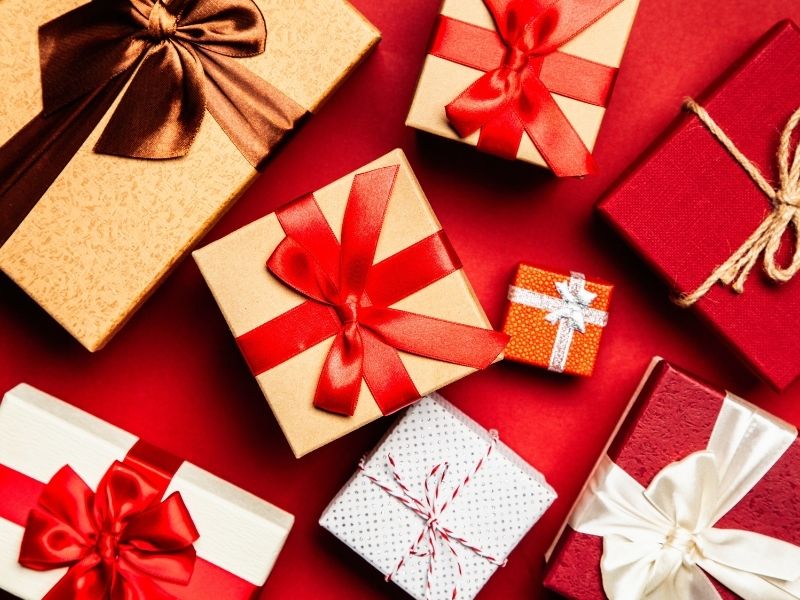 We hope our Secret Santa gift ideas have inspired you in your Christmas present shopping.  Have a wonderful time together with your loved ones this year-end, and happy holidays! Looking for places to wine and dine? Check out our comprehensive food guides for recommendations on the best eats in the Klang Valley and beyond; from catering services for parties and lip-smacking Mexican grub to Chinese restaurants for epic feasting.