Times aren't getting any easier, are they? First the pandemic (which remains a serious threat), and now a recession looms as the local and global markets show no signs of stabilising. As prices of goods and services increase, it's only natural that dining out becomes nonessential. But it doesn't have to be. On days when cooking becomes a drag or convenience takes precedence, getting food outside is a reasonable decision. And thankfully there are no shortages of good and affordable Chinese restaurants in PJ and KL, so you can satisfy your hunger without feeling the pinch. 
Note: We know affordability is a subjective concept but generally, you will pay between RM10 and RM15 for a meal of one at these restaurants. Do adjust the prices accordingly if you're coming in groups. And because this is the Klang Valley, prices tend to fluctuate without prior notice.
Good And Affordable Chinese Restaurants In PJ

When You Don't Feel Like Cooking
PJ is a well-known foodie haven, and these spots are great for chowing down on a budget. 
1. Restoran Double Joy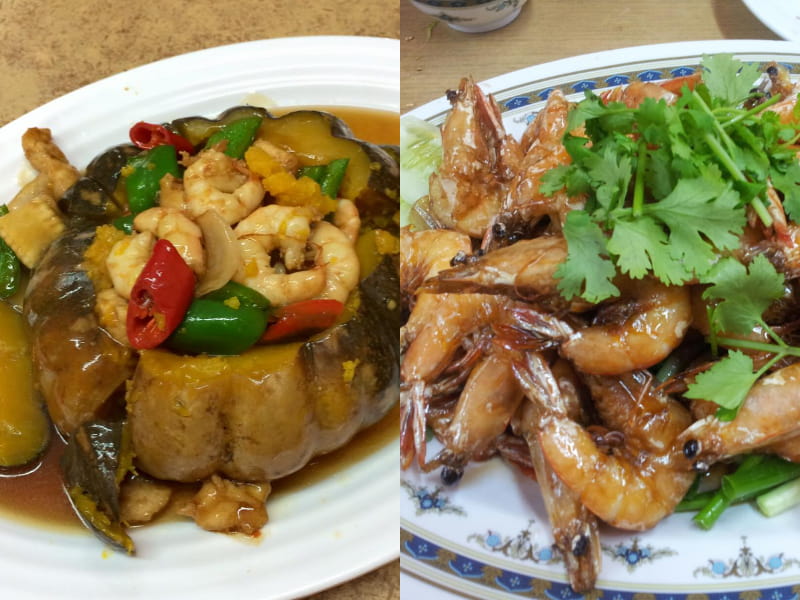 Famed for its pork and seafood dishes, Double Joy is a decades-old neighbourhood restaurant that continues to draw crowds today. And regulars will tell you how reasonable the prices are. Try the signature fried chicken for a crunchy and flavourful bite or tri-coloured bell peppers with stir-fried pork that pairs well with warm rice. And if you're coming with a party, the steamed fish makes for a delicious sharing platter. Reservations are encouraged for weekends as seating is very scarce. 
Address: 27, Jalan SS 3/37, Taman Universiti, 47300 Petaling Jaya
Opening Hours:
Tues – Sun: 11am – 2.30pm, 5.30pm – 10pm
Contact: 012-673 1889
2. Restaurant Kong Sai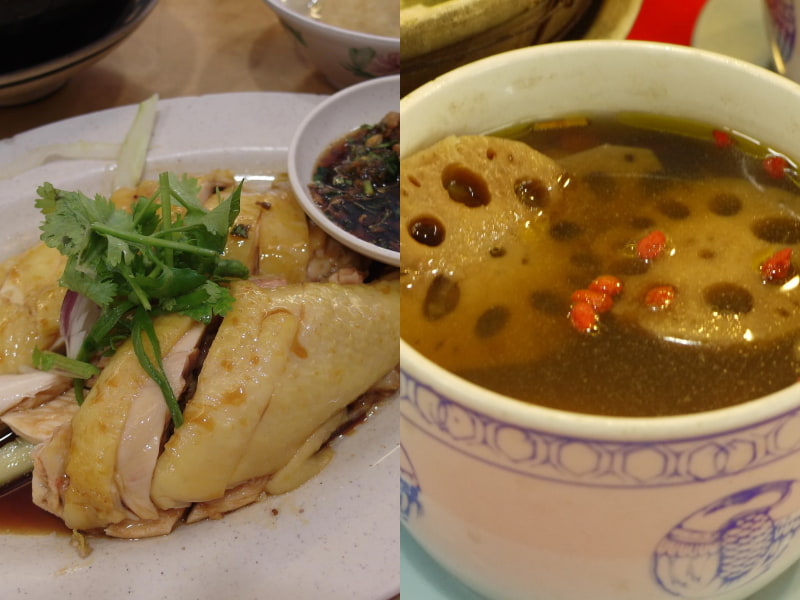 A Taman Paramount staple, Kong Sai is one of the few remaining good and affordable Chinese restaurants in this heavily-gentrified side of PJ. Expect generous servings of steamed chicken and vegetable dishes to go with a selection of hearty soups including watercress, peanut and lotus root, and pepper. And if you're dining alone, it's almost impossible to go wrong with the single portioned chicken rice. 
Address: No.39, Jalan 20/16, Taman Paramount, 46300 Petaling Jaya
Opening Hours:
Tues – Sun: 11.30am – 2.30pm, 5pm – 9pm
Contact: 012-298 4038
3. Restoran Lim Mee Yoke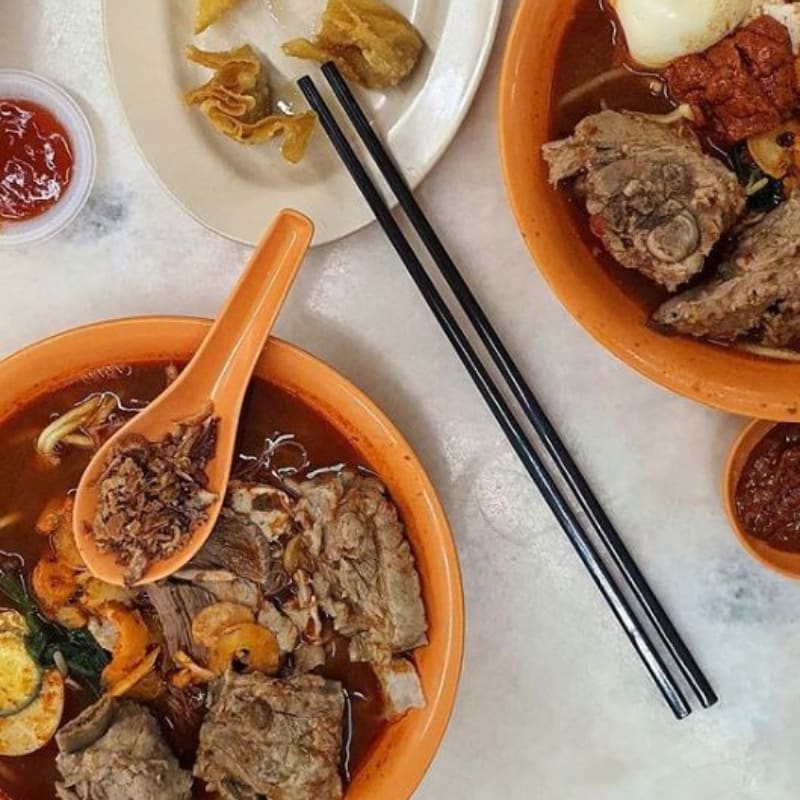 Fancy a bowl of hearty Penang prawn mee to soothe your weary soul? Come to Lim Mee Yoke at Taman Bahagia. Simmered for hours, the broth here is rich and robust with a slight kick of spiciness. Each bowl comes with your noodle of choices plus a wide variety of toppings including fresh cockles and tofu puffs. Prepare tissues at hand because you'll be sipping and sweating.
Address: 14, Jalan SS2/10, SS2, 47300 Petaling Jaya
Opening Hours:
Fri – Tues: 9am – 4pm
Thurs: 9am – 3.30pm
Contact: 016-608 9060
4. Tang Pin Kitchen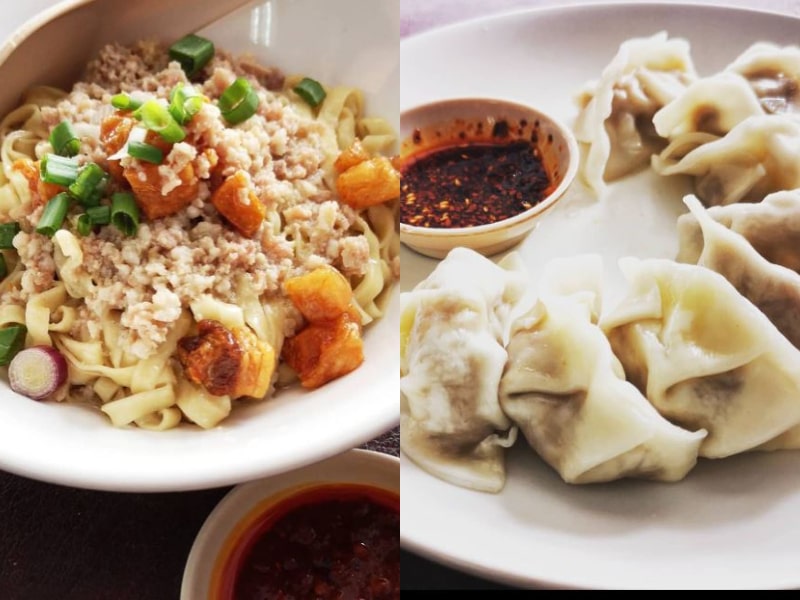 Good comfort food and affordable prices are what this PJ Chinese restaurant is all about. A noodle shop at heart, you'll find fish ball noodles, mee pok (flat egg noodles tossed with minced pork), and curry mee. Don't forget to order the small bites too, which are great for snacking or sharing with friends. 
Address: 24, Jalan SS 2/24, SS 2, 47300 Petaling Jaya
Opening Hours:
Daily, 8am – 8pm
Contact: 03-7865 9958
5. Mama Ting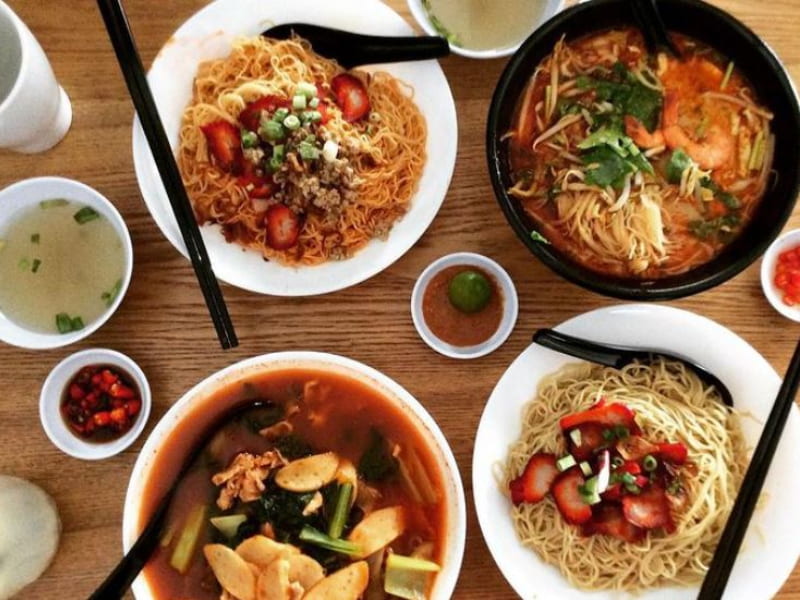 This unassuming establishment is actually one of the best places for authentic Sarawakian dishes in PJ! Slurp on springy kolo mee, full-flavoured Sarawak laksa or tangy tomato noodles, all at wallet-friendly prices. There's even red wine egg soup that's perfect for a cold rainy day. 
Address: 8, Jalan SS 2/10, SS 2, 47300 Petaling Jaya
Opening Hours: 
Fri – Wed: 9am, 2.30pm, 6pm – 8.50pm
Contact: 012-808 3660
Related: You Can't Say You've Been To Sarawak Without Trying These Delicious Dishes
6. Annie 1 Kopitiam
A hit among office workers for no-frills lunches, Annie 1 Kopitiam has solidified itself as a reliably good and affordable Chinese restaurant in PJ. Patrons mostly come to savour the wonton noodles, which are served with sticky glazed char siew, blanched vegetables, and a side of pepper wonton soup. Other must-try offerings include chee cheong fun and curry chicken rice. 
Address: 20, Jalan SS 21/58, Damansara Utama, 47400 Petaling Jaya
Opening Hours: Daily, 7.30am – 8.30pm
Contact: 016-660 8816
Near The City? Check Out These

Good And Affordable Chinese Restaurants In KL

Instead
Unlike most things in the city, these places won't bleed your wallet dry.
7. Restoran Han Kee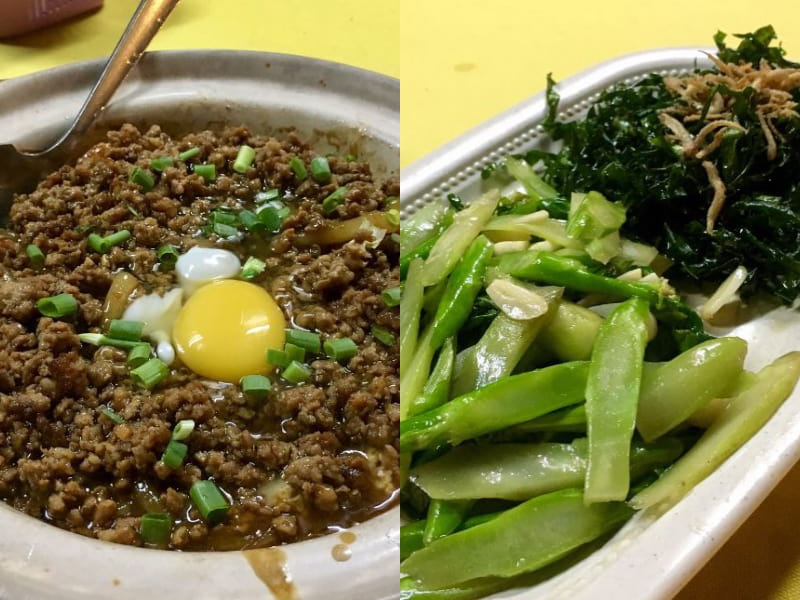 Restoran Han Kee is one of those places you visit when you don't know what to eat. The menu spans almost countless dishes—from favourites like braised pork ribs and marmite chicken to wok-fried staples like Hokkien mee and claypot lao shu fen—so you'll be hard-pressed to not find something that whets your appetite. 
Address: 46, Jalan Sultan, City Centre, 50000 Kuala Lumpur
Opening Hours: Daily, 5.30pm – 12.30am
Contact: 017-207 4448
8. Petaling Street Mee Tarik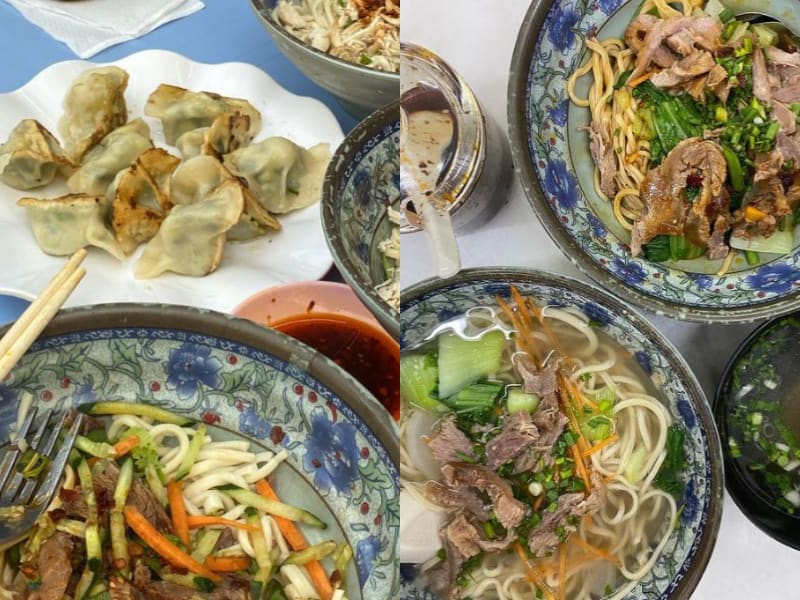 Looking for a good and affordable Chinese restaurant in KL seems like a far-fetched dream, especially at the tourist-heavy Petaling Street. But this humble establishment famed for its hand-pulled mee tarik in gut-warming broth and beef slices dipped in homemade chilli oil will truly give you the best bang for your buck. The wait is long (at least an hour during the weekends) because each bowl is made to order. Order a couple of chive dumplings to snack on while you wait for the noodles to arrive.
Address: 34, Jalan Sultan, City Centre, 50000 Kuala Lumpur
Opening Hours: Daily, 10am – 4am
Contact: 017-666 6989
9. Hong Ngek Restaurant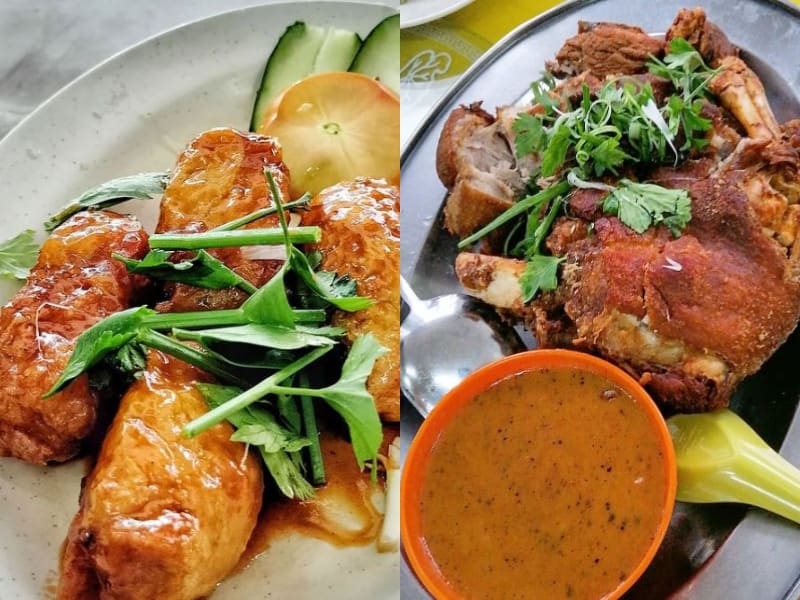 Another quintessential KL Chinese restaurant, Hong Ngek has been consistently serving the same mouthwatering fare for decades and is always busy no matter lunch or dinner. Definitely order the herbal chicken, which is slow-cooked in a cling foil wrap for a fall-off-the-bone texture. If you're a fan of yam baskets, Hong Ngek has a pretty solid one that comes with a basket full of goodies like chopped bell peppers, sliced pork, cashew nuts, and more. 
Address: 50, Jalan Tun H S Lee, City Centre, 50100 Kuala Lumpur
Opening Hours:
Mon – Sat: 10.30am – 6.30pm
Contact: 03-2078 7852
10. Sek Yuen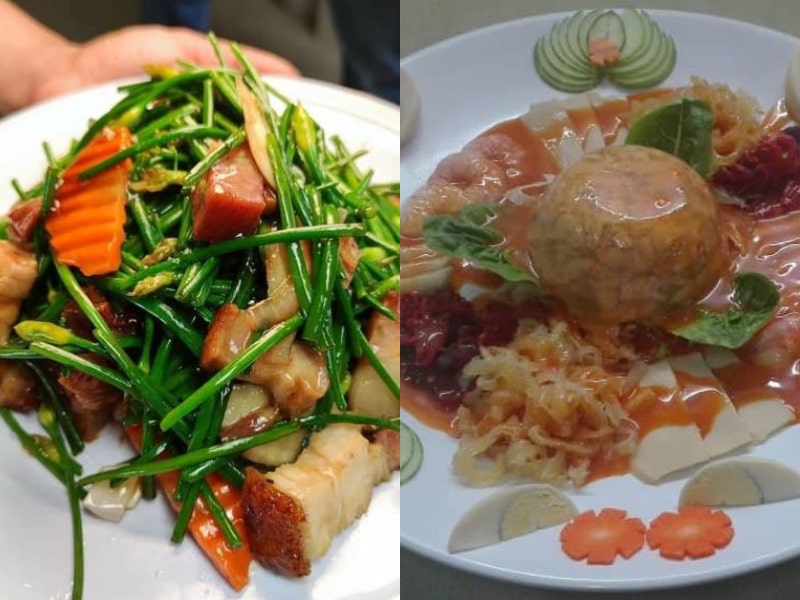 The city is chock-full of eating spots, but none comes to the longevity and heritage of Sek Yuen. Founded in 1948, it's one of KL's oldest Chinese restaurants and remains a family business. Cantonese cuisine is the star of the show and cold jelly chicken, pei pa duck, and homemade crab balls are some of the greatest hits. 
Address: 313, Jalan Pudu, Pudu, 55100 Kuala Lumpur
Opening Hours: Daily, 11.30am – 3pm, 5.30pm – 10pm
Contact: 03-9226 3663
Related: 9 Best Chinese Restaurants In KL & PJ For Tasty Food If You Don't Feel Like Cooking
11. Hup Kee Seafood Restaurant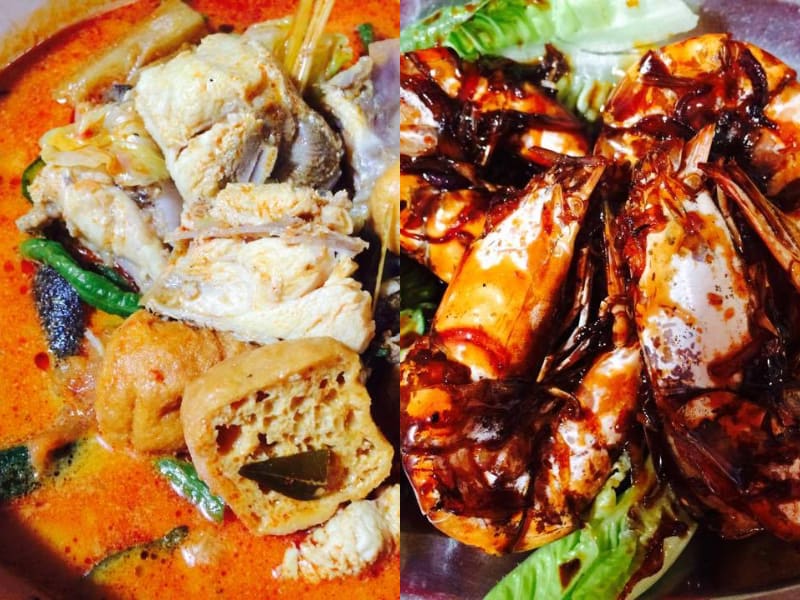 This KL Chinese restaurant's claim to fame is good seafood at affordable prices. Cockles, prawns, and fish are cooked in a myriad of ways and won't set you back for more than RM20 bucks per dish. Regulars love the assam fish for its rich, robust curry that isn't cloying. Prefer a non-spicy alternative? Can't go wrong with the classic soy sauce and ginger combo. 
Address: 4A, Batu 4 1, 2, Jln Sultan Azlan Shah, 51200 Kuala Lumpur
Opening Hours: Daily, 11.30am – 3pm, 5pm – 10pm
Contact: 03-6258 5309
Remember These

Good And Affordable Chinese Restaurants In PJ

&

KL

When You Want To Eat Out On A Budget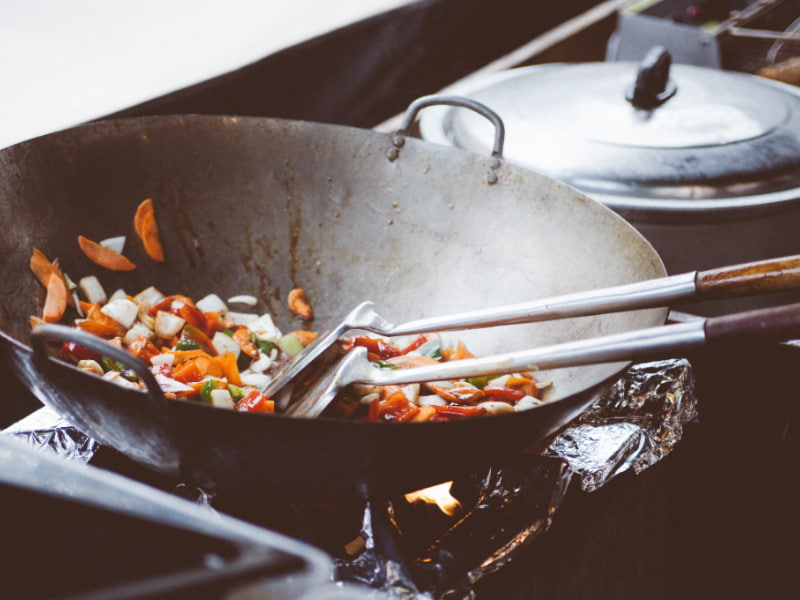 The aforementioned spots get filled up quickly during the weekends and holidays, so call ahead to make reservations. Got extras in the bank account to splurge on a meal to treat yourself? Say no more, our food guides will come in handy. Check out these Japanese buffet spots for unlimited sushi or a fancy beef wellington in KL worthy of Chef Ramsay's co-sign.