There isn't a time in recent memory like the past two years. It's perfectly understandable if you're feeling burnt out and your outlook on life is a little bleak. But it's not all doom and gloom—give yourself a mood-booster in the form of a cute Quby lamp! You might already be using Quby stickers on WhatsApp, but did you know there is an extensive range of Quby-branded merchandise out there? From bedside lamps to shopping-ready tote bags, let the adorable smiley creature bring cuteness into your everyday life. 
What Is Quby? And Where Is It From?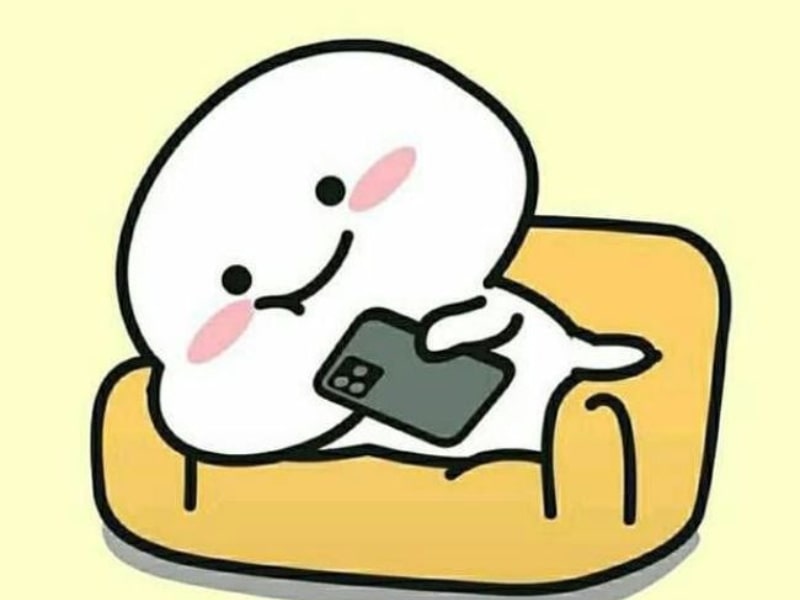 Characterised by its rosy cheeks, abnormally huge head, and stick-like limbs, Quby (also known as Pentol) was created by Zhong Chaoneng in 2015 for the popular instant messaging platform WeChat. The first sticker pack was so successful that Zhong left his day job to become a full-time sticker designer. 
Multiple sticker packs later, Quby is now used by millions of people in everyday conversations on many platforms. Whether it's sadness or joy, cheerful or depressed, there's always a Quby sticker to convey your inner feelings without needing words. 
Quby Lamps

And 7 Other Adorable Quby Items For Daily Use
1. Lamp
Illuminate any space with a Quby lamp! Doubling as a table lamp on a nightstand or dressing table, it's an eye-catching (and terribly adorable) statement piece for the bedroom or living room. Made from a silica gel material, the lamp is gentle to the touch and highly squishable like a plushie! We won't blame you if you cuddle it to sleep. The light is warm and soft too, making it conducive for reading. No assembly and lightbulbs are required because Quby lamps are USB-charged right out of the box. How convenient!
2. Phone Cover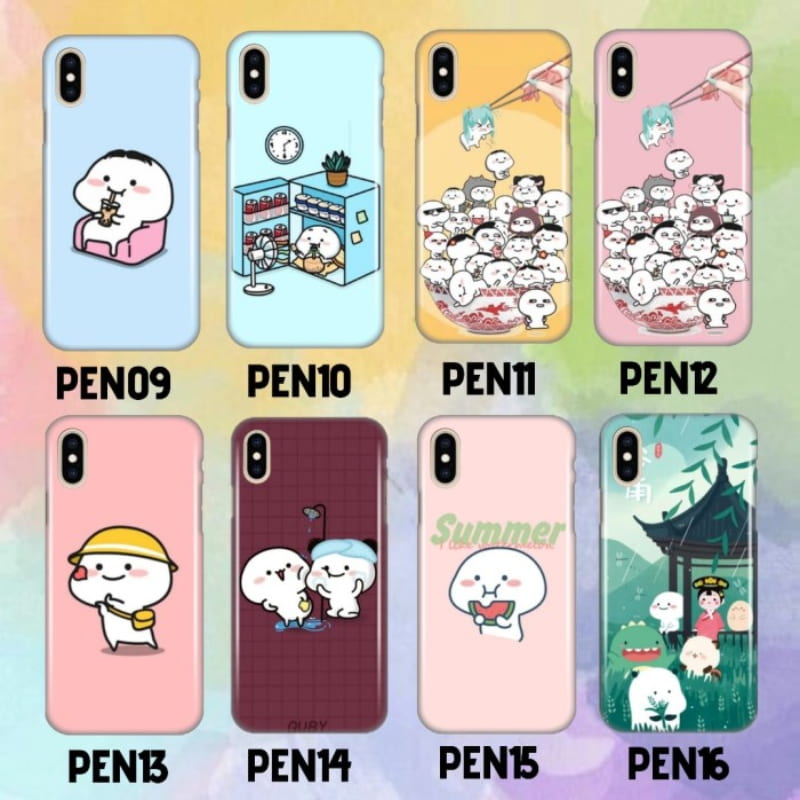 If you're already a hardcore Quby WhatsApp sticker user, might as well complete the set with a phone case! Available in an assortment of striking colours and appearances, let your personality and mood show through these delightful phone cases. Furthermore, they fit every smartphone brand possible. Apple, Samsung, Oppo, Huawei—you name it, there's one for it. 
Related: The Best Camera Phones To Buy In 2022 Under RM1,500

3. Webcam Cover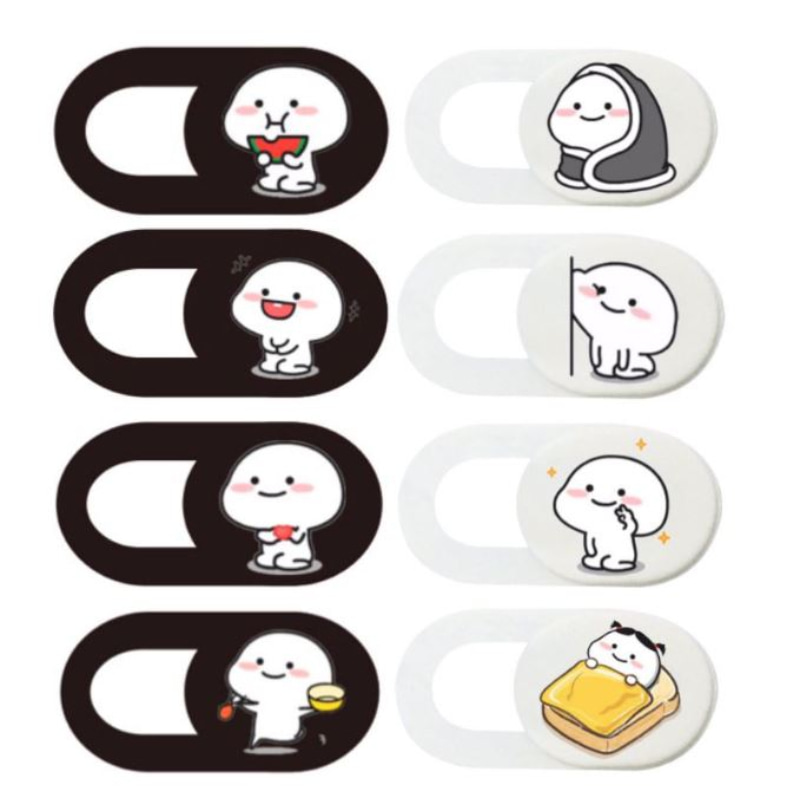 Block prying eyes through your laptop webcam with these Quby covers. Available in black or white, they're easy to install; simply stick it on and slide the cover over the camera to block it. The cover is customisable with Quby's many expressions and they're all a mood.
4. T-Shirt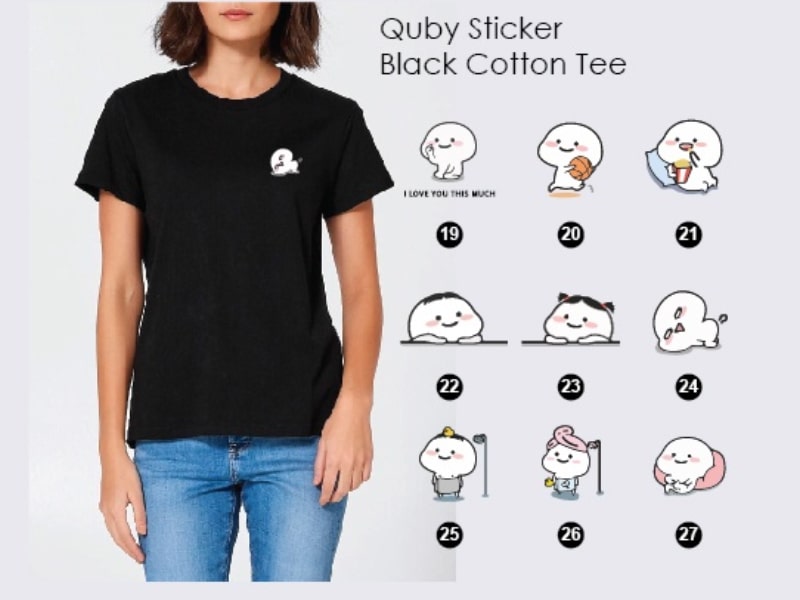 A T-shirt is a staple in any wardrobe, no matter your fashion choices. While solid tees are great for day-to-day wear, sometimes it's good to add a little spark with some graphic threads. And when it comes to Quby printed tees, the choices are endless. Go loud with a happy print (like the one on the Quby lamp) or something more subtle like a pocket tee, there's a design for everyone. Complete your look with stylish jeans and sneakers, and you're all set for a breezy day out!
5. Tote Bag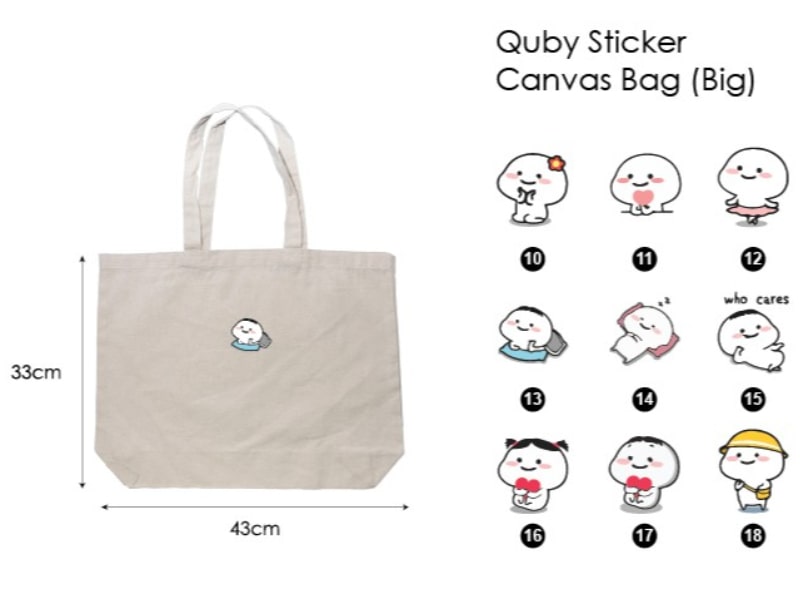 A tote bag should be sturdy, comfortable, washable, and most importantly, fun to carry around! And it doesn't get any cuter than a quirky Quby print. Specifically, this beige tote bag serves as the backdrop for a number of Quby designs to choose from. Great for packing lunch or short grocery runs, it's a practical carry-on that certainly isn't boring.
6. Plushie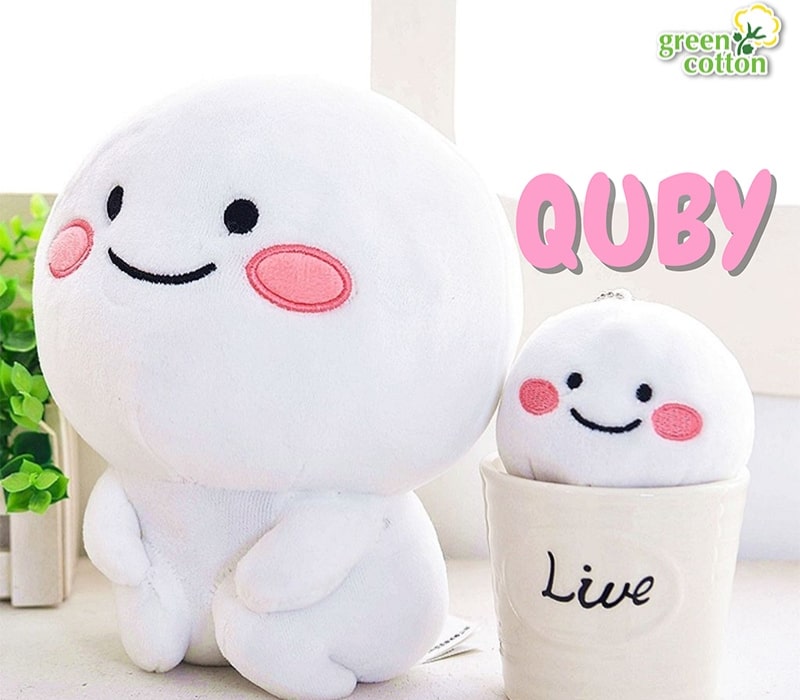 Like a Quby lamp but the fluffy, non-illuminating equivalent. Snuggle this plushie to bed at night or accompany you when lounging on the couch. It's also a great gift for the Quby fanatics in your life. There are two sizes to choose from with the larger one measuring in about 30cm in height.
7. Keychain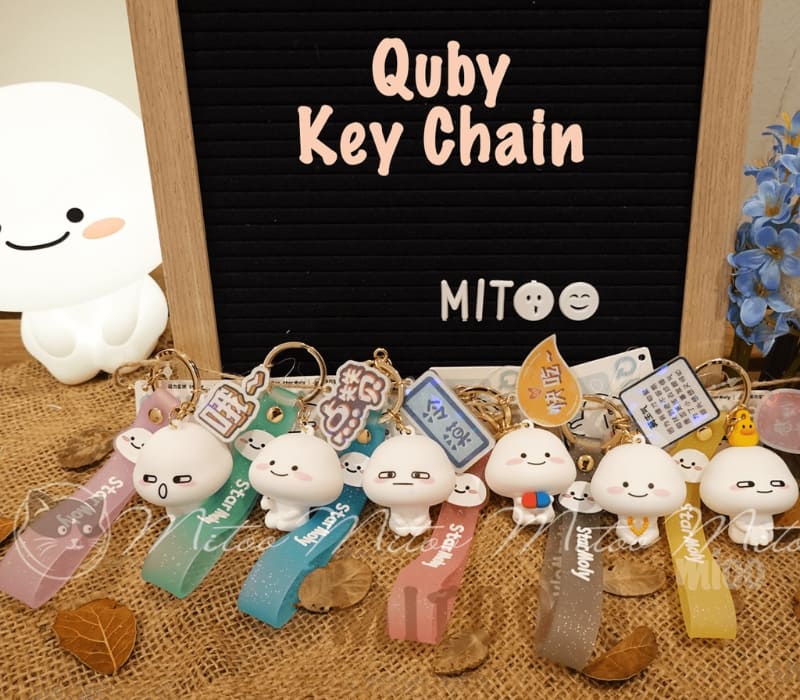 Are you always misplacing your car keys? Then you need a keychain to safely and securely keep them together! Printed with Quby's signature expressions, this nifty organiser comes in different colours with a gold key ring attached to it. Latch on your keys and other knick-knacks to never lose them ever again! 
8. Flask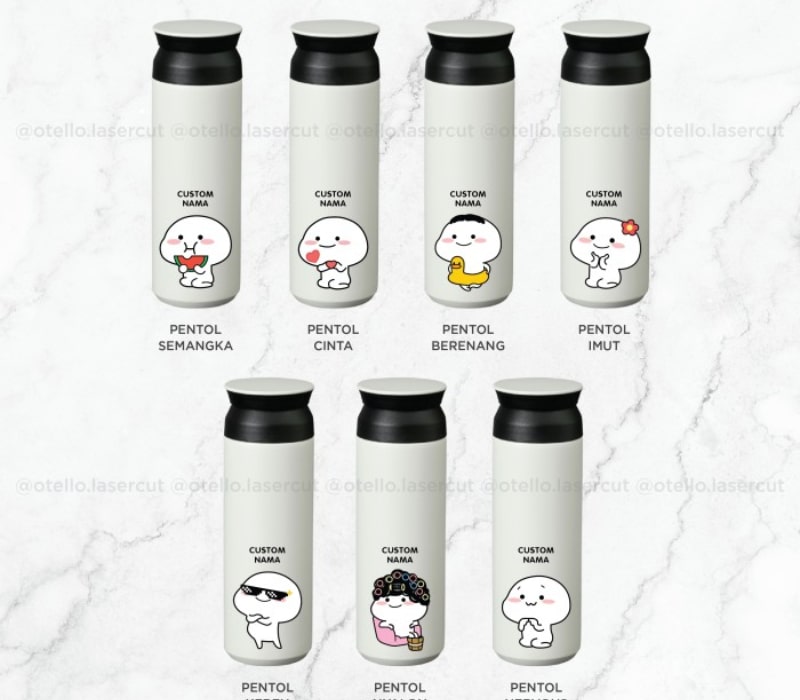 Reusable water bottles that are both unique and functional are a rarity. But if you're a Quby fan, this tumbler is the one for you. It has a stainless steel body complete with a top lid to prevent drinks from spilling. You can even customise your name on it!
9. Tissue Box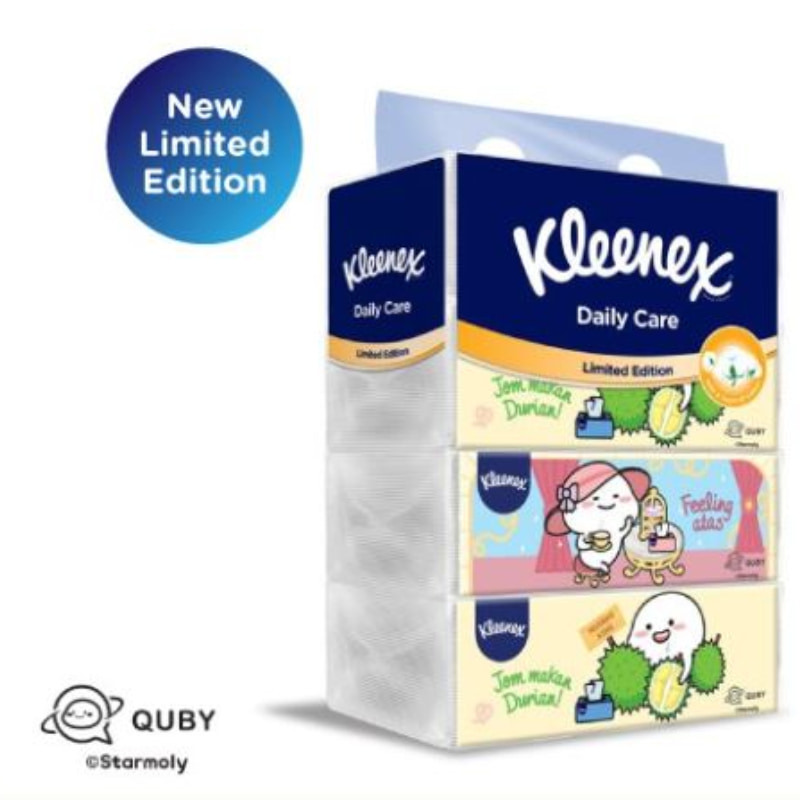 Don't just get a plain-looking tissue box, get one with Quby motif plastered all over it. This limited edition Kleenex tissue pack comes in three boxes, each with a different Quby design with relatable Malaysian slogans.
Buy

Quby Lamps,

T-Shirts, Keychains, And More For A Daily Dose Of Cuteness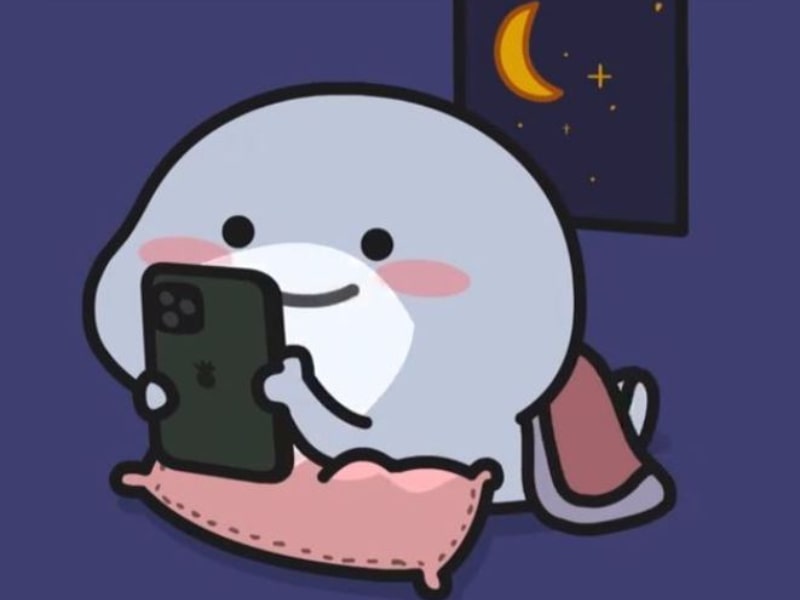 Spamming your contacts on WhatsApp with Quby stickers is a lot of fun, but if you want to go a step further, gift them (or yourself) some Quby-branded merch. As cute and cuddly as the sticker packs, they bring guaranteed smiles and cuteness to people of all ages. Even the grumpiest person in your life will find it hard to not break a smile when unwrapping a Quby lamp. For more gift ideas, comb through our list of thoughtful and practical anniversary presents for your man. And if you're in the midst of pulling your hair out over wedding prep, let us help you take a load off with these wedding door gifts for under RM5.